I alwiz believe night scenery is one of the beautiful scenery. It gave us a relaxing and warm feeling whenever we feel the wind blowing on us the the beautiful light lighten on all building.
Thus i alwiz wanted to take up the challenge to capture night photography. I tried it for d first time at
Pasar Malam and my neighbor house.
But i am not satisfy with it and i wanted to try it out more.
The picture below was capture at
jacq
house balcony last night after Terminator movie screening. Feel free to comment on it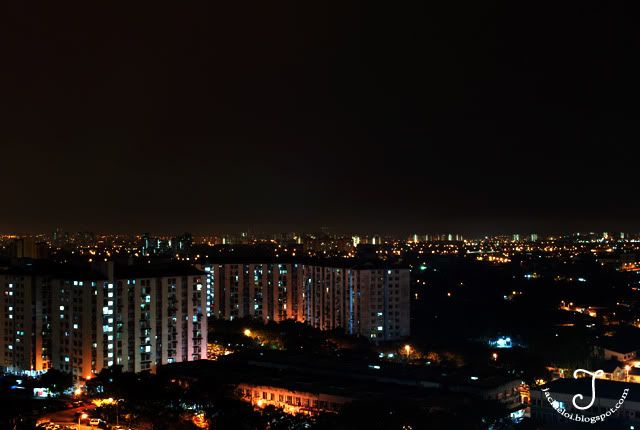 i might wanna take next challenge, take KLCC night scenery. If i reli have skill on photography, i bet d pics will look nice =)