I saw my mum prepared alot ingredients yesterday. When i looked on those ingredients such as
Belly Pork, Split mung beans, Preserved egg yolks, Glutinous rice, Chinese mushrooms, Roast duck
and etc (for full resipe, click
here
) i realize dumpling festival is coming. As u all know, i m not chinese educated and i dun even know what v call dumpling festival as in chinese. Not until my gf told me it was known as Duan Wu Jie.
So how was Duan Wu Jie started? Lets flash back into history...



" Like many traditional Chinese foods, the traditional Chinese rice dumpling was created to honor an honorable in China's history - the divine Qu Yuan (340-278 B.C.) - the famous pioneer poet of ancient China.

Traditionally held on the fifth day of the fifth moon on the lunar calendar - late May to mid June on the solar calendar (4th June this year) - the Dragon Boat Festival commemorates Qu Yuan's life and death. Qu Yuan, who was then a minister of his home state, advocated reform to his state of Chu, which angered the King.



The King continually refused to listen to Qu Yuan's advice and instead banished him from the state of Chu. In exile, Qu Yuan wrote poetry expressing his concern for his country and people. In 278 B.C., when Qu Yuan heard that his home had been invaded, he committed suicide by drowning himself in the famous Ni Lo River.

The people of Chu rushed to the river to rescue their beloved minister. Too late to save Qu Yuan, they splashed furiously and threw steamed rice wrapped in reed leaf into the river as a sacrifice to his spirit and to keep the fish from consuming Qu Yuan's body.





Since that time more than 2000 years ago, it has been customary during the dumpling festival to enjoy rice dumplings as a memorial to this patriotic poet. Right till today, everyone who has tried rice dumplings is impressed with the delicacy of this snack, with the faint scent of the leaves imprinted on the skin of the dumplings. In fact, dumplings are now consumed throughout the year by anyone who enjoys this rice pyramid of delight. "



Duan Wu Jie (Dumpling Festival) History adapted from http://www.easternricedumpling.com/history.html



Haha i bet only noob like me who need refer duan wu jie history XD. Anyway Dumpling Rice came in various taste. The one my mum usually prepared and served to us was known as Salted Rice Dumpling with Egg Yolk (Wrapped with bamboo leaves, this Chinese-style rice dumpling that is generous with its fillings, is made from fried glutinous rice and a filling of egg yolk, chestnut, mushroom and pork cubes marinated with five spices).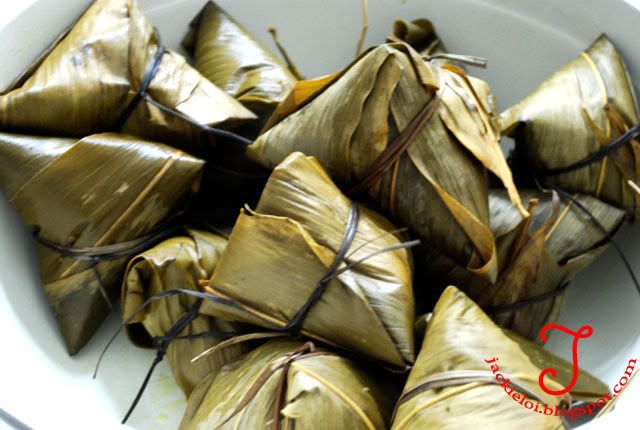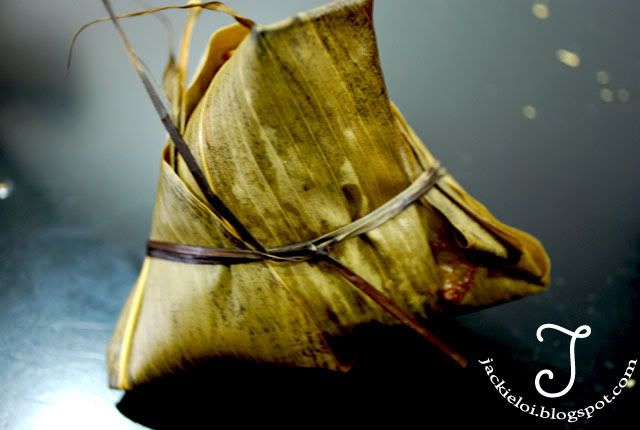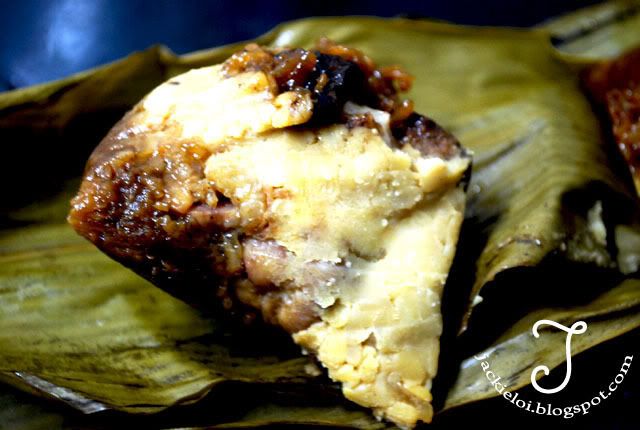 Hehe..i love eat dumpling rice ^^