Finally i finish get those pics from all my friends and edited it. Thanks every1! Sorry if i being annoyed and keep asking for pics. I'll creadit to all of you without left a single name! LOL!!
Anyway, i believe a pictures can describes a thousands word. Sometime using pictures or visual images can clearly show the message rather than use
super 10000 words of text
. Hahaha...okok i admit i being
lazy to write
, so why not just let picture do the job? after all thats my main reason getting all those pics from bloggers =)
* Scenery inside & outside the bar *

-
Photo fully credit to

Zues

* Registration Counter *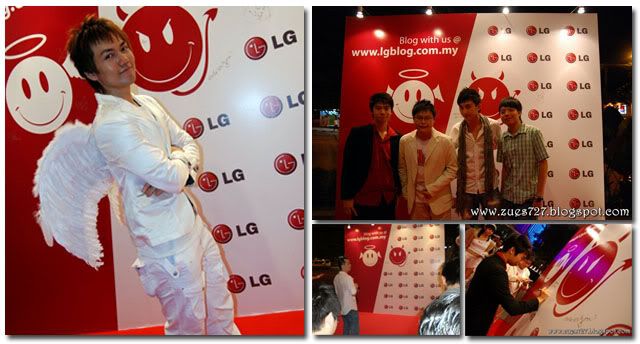 * Robb the macho angel XD and the rest nuffnanger/blogger *
* I also wanna sign! hahaha *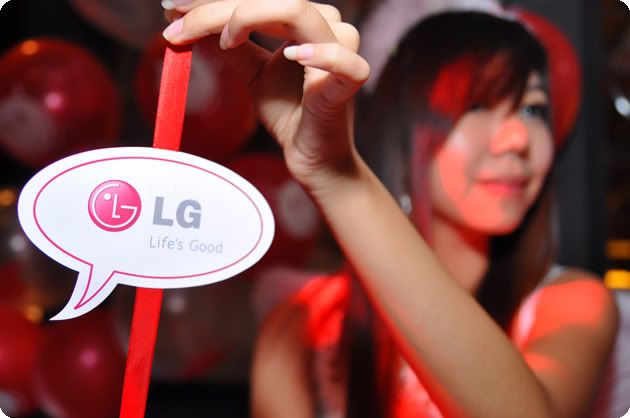 *LG - Life's Good *

- She is
Tzia
rite?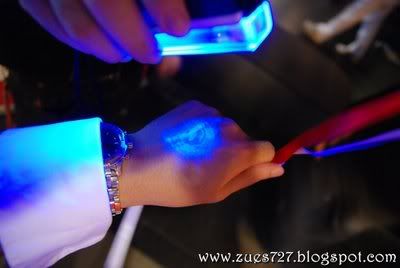 * Secret chop on our hand that only can be view with UV Light (i think XD) *
* Launching by LG Managing Director Mr TY. Ko. Serene C and Will Quah included =D *
* Liang and Greg *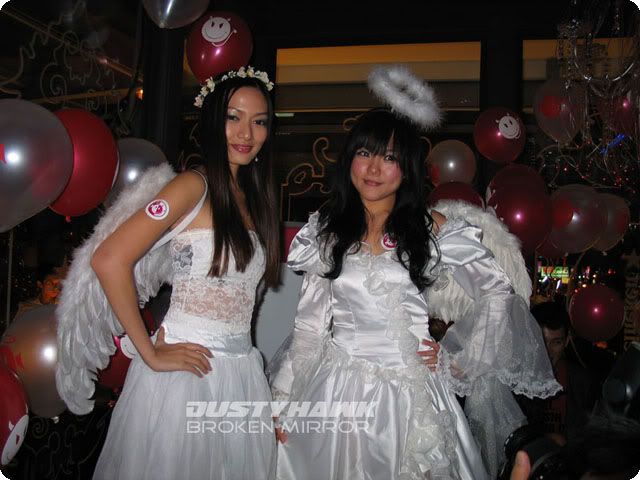 * the winner for Best Dressed Angel & Confuse Angel *
WARNING! :
The picture below are too violence to be view. Please proceed if you're 18 years above or click ALT + F4 if you're below 18 years old.

* Ok it was actually a pic when i get drunk. Not so violence la..XD *
* Inside the bar *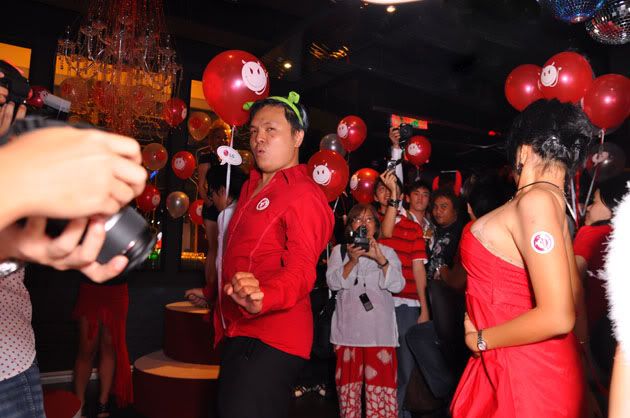 * Party like mad...LOL *
* Group Pics *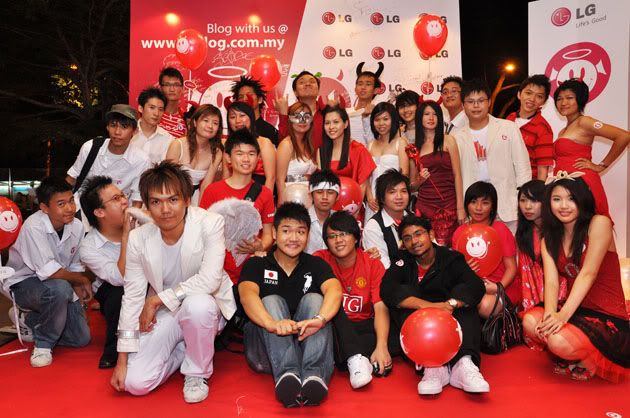 * Most blogger group pic *
- Photo credit to
Howard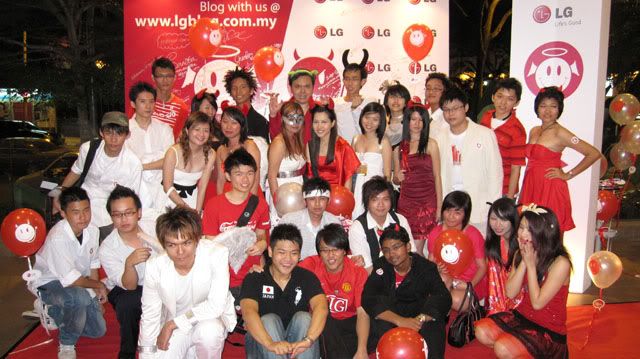 * Group Pic 2 *
- Photo credit to
Nigel
Some interesting fact on that day :
-

I was been inform this is launch party, not clubbing. So i join without thinking it. Oh well, it reli wasn't consider as clubbing, not until after d clock strike on 2230 hours where the event ended..LOL...
-

It will be my first experience clubbing (if this consider as). However i did not dance. I just drink and social with others blogger.
-

Every1 was talking about Serene C & Will Quah while i dunno who were them XD...*slap self*
-

i tod i am confuse angel since i wear black and white. But they categorized me as Angel.LOL..
-

the winner for best dresses are pretty predictable by me. Oh well...
-

I never expect the mysterious prize was LG Cookie!! Arghh!! i actually already lower down my target and to get mysterious prize..but well..too bad..i m not qualify since i consider as an angel..
-

That day itself i just drank 5 glasses of Tiger beer. first 3 glasses already cause me dizzy and mayb drunk? i continue 4th glass when i was chatting wif christine and saw her drink too. 5th glass was dare by Isaac and Hitomi who said i cant drink (LOL).
-

I manage to drive under drunk condition. To be honest i dunno i am drunk onot XD.i guess 10 out of 10 drunk ppl will nv admit themselves drunk. However i still able to drive that time and successfully sent vic, bernard, greg, liang and myself back home safely..XD
- i think i did use some devil fork to poke on isaac "

didi

" uncountable times when i m drunk. Sorry Isaac if i cause you no father day forever..LOL
ok thats all my post about
LGBlog
Launch Party. Dun forget to read
LGBlog
^^