Had my worst ever lunch today at uni. Due to insufficient cash in my wallet, i have no choice but to pick this pathetic food from the auntie.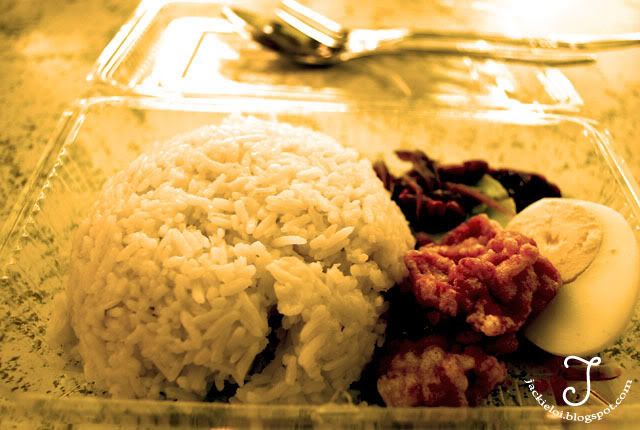 Bought this little food from Block B canteen, d "Xiao Chow" auntie stall. I was expecting this nasi lemak was good since her food was not bad. This mini nasi lemak cost me RM2.50.
Once i bought it and poke around d rice wif spoon, i m disappointed! The rice is harder than a rock! I need use 50% of my energy to poke through it! in addition, the sambal not enuf taste. The chickens meat was too hard as well and dry like mad..omg! If i know earlier i'll spend RM2 to buy 4 pieces of egg sandwiches from her..sigh..nvm, lesson for me today. Don't judge a book by it's cover..WTF!
Going for terminator screening later. Thx
Jacq
for d tics and invitation. Been owe her alot. Hope can repay back to her someday..hahaha..