Date : June 10 / Wed
Time : 7:30PM ( party / activities / cosplay / movie screening )
Venue : Cathay Cinneplex, Cineleisure Mall
Weee! Another movie screening for me by
Nuffnang
again after my terminator. Went there last night and i asked
Joe
to join me. It will be his very first time joining Nuffnang movie screening.

Went to Cineleisure around 7.30pm and met Max, Ken and Evelyn together. we decided to had our dinner at Mc D since all of us moneyless.


* Dinner @ Mc D *




After the dinner, we went to the cineplex and while on d way to there we met Jess.

I tod we are the earliest Nuffnangers who came to redeem the pass but it seems like there are few ppl earlier than us. After that, we head to upstair for the activities + cosplay event.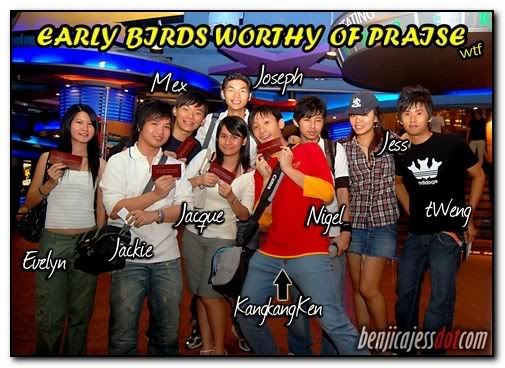 * Group pic - pic credit to jess *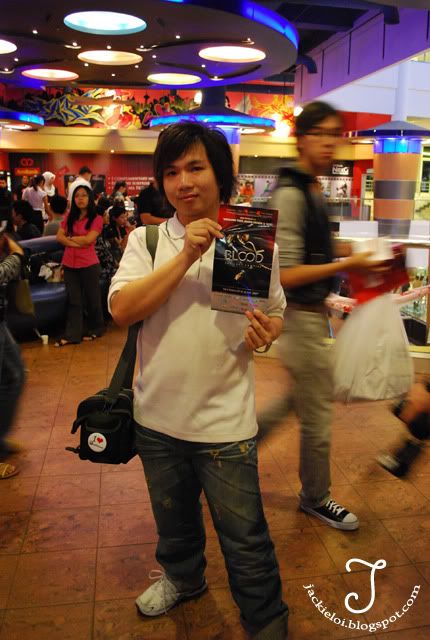 * Me with the free pass *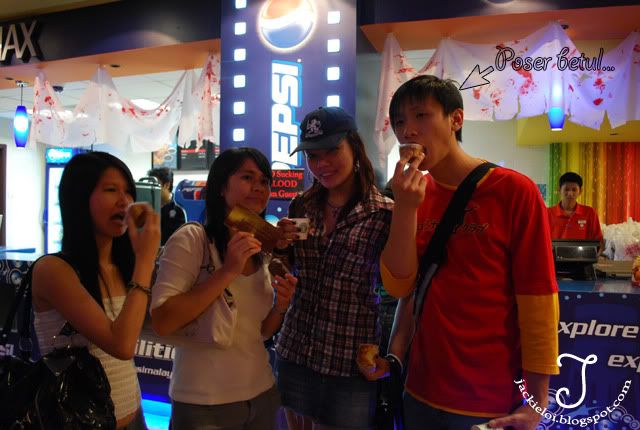 * Free flow of Kenny Roger muffin and Starbucks drinks *


The dresscode for the cosplay was vampire inspired costume or other spooky attire. But from my observation, some of them seem likes OUT OF COSTUME! Opss, i mean their costume was out of code XD...some was wearing lolita, some was cosplaying Zabuza from naruto anime (is zabuza creepy? WTF) and some even dress out as a doctor who hold a gun (i no idea what character is that). We evem met a guy who cosplaying Hiro Nakamura! fuh! So yeng!! hahaha..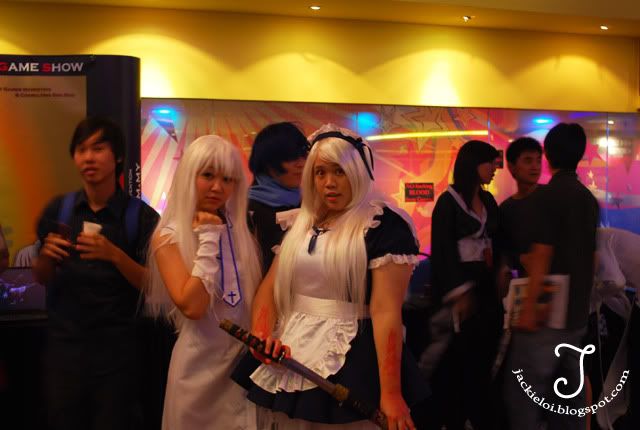 * Right lolita style...left unknown... *
* I love the chinese vampire..he so cute XD *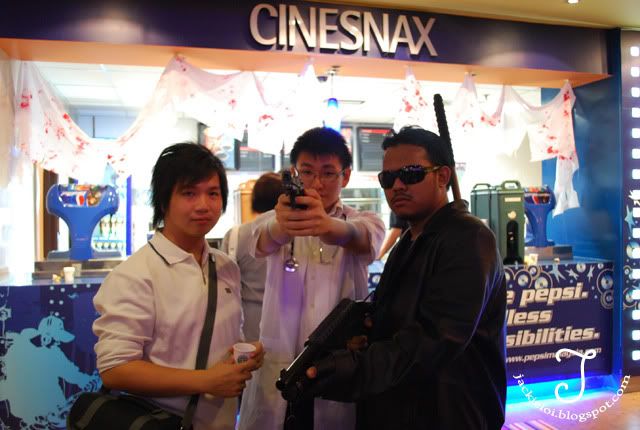 * doctor wif gun and van helsing? LOL *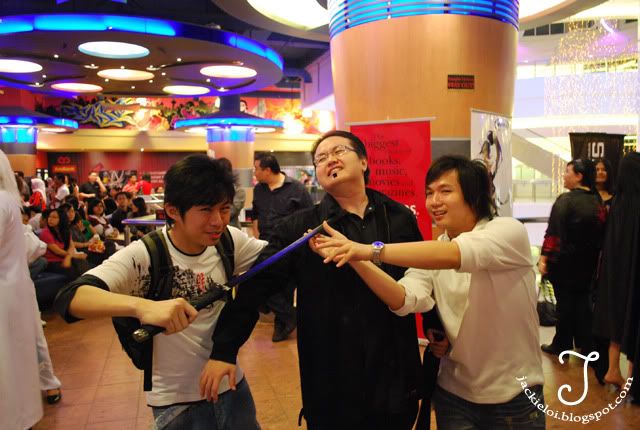 * Hiro Nakamura!

Nigel

slaying him..haha *


After taking pics wif those cosplayer, is time for our own camwhore! XD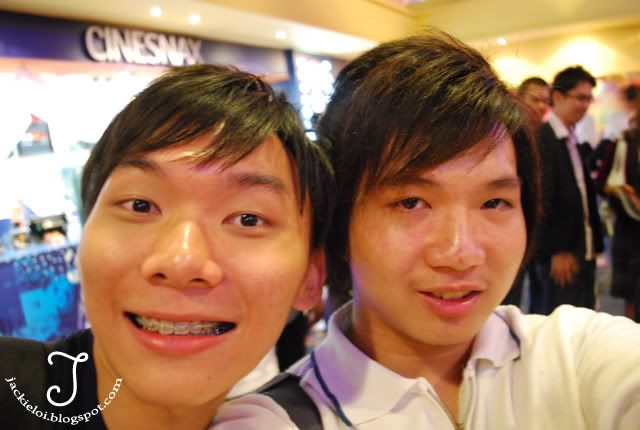 * Max and me *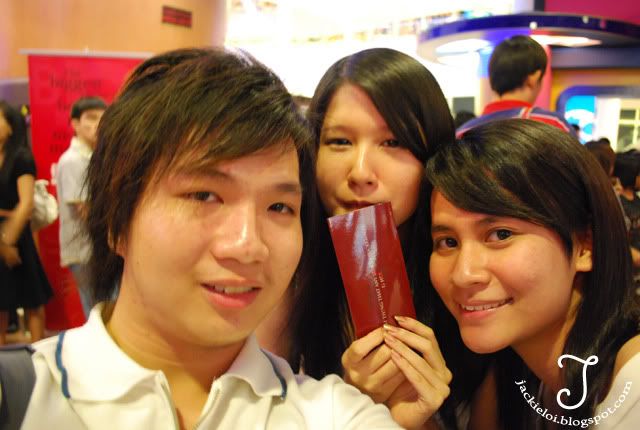 * Me, evelyn & jacq *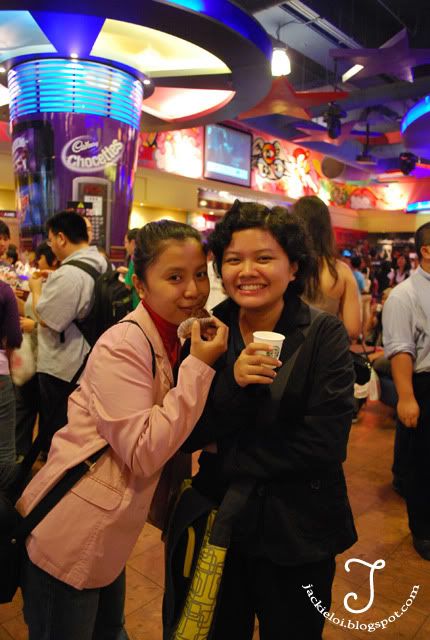 * Diese and errrr....her sister? *
* Max steal joe D60 to show off *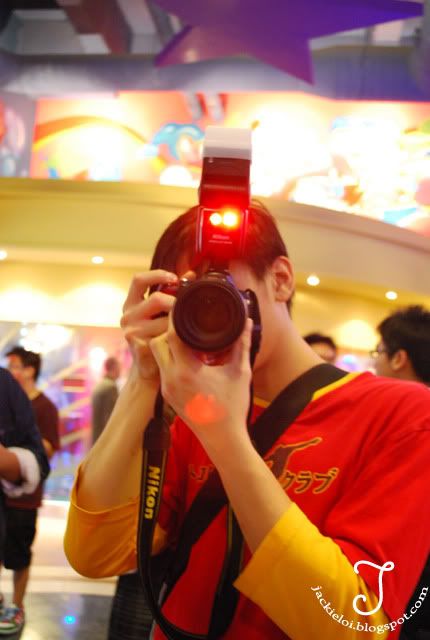 * Ken also using D60. We can have a D60 club adi XD *


Before the movie started, alot of them already started to queue up to enter the cinema. Thats happen because our seating was free! We can sit anywhere we like..LOL..luckily we manage to found center place in d cinema.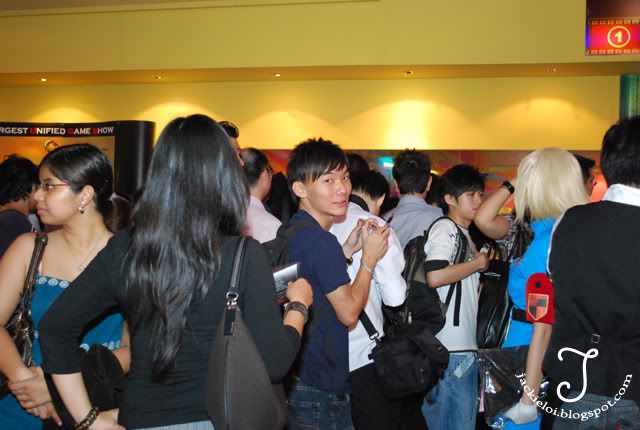 * taken using ken ext flas sb 600..omg so jealous.. >,< *
* Camwhore inside cinema *


Before i express my opinion on this movie, lets look at the sypnopsis.



On the surface, Saya is a stunning 16-year old girl, but that youthful exterior hides the tormented soul of a 400 year-old "halfling".Born to a human father and a vampire mother, she has for centuries been a loner, obsessed with using her samurai skills to rid the world of vampires, all the while knowing that she herself can survive only on blood like those she hunts. When she is sent onto an American military base in Tokyo by the clandestine organization she works for, Saya immediately senses that this may be her opportunity to finally destroy Onigen, the evil patriarch of all vampires. Using her superhuman strength and her sword, she begins to rid the base of its evil infestation in a series of spectacular and elaborate showdowns. However, it is not until she forms her first human friendship in centuries with the young daughter of the base's general that Saya learns her greatest power over Onigen may well be her ability for human connection…



My opinion on this movie...since i nv watch d anime version b4, so it was actually a something new to me (unlike dragonball). However i m kinda disappointed on d censorship part! At the beginning of the movie they actually showned the violences part (head spilt into half and a flying head chop by Saya). However towards d middle and end of d stort, they censor all d violences part! Besides, the blood that spilt out by those vampires looks so damn fake! it spilt out in d way like "berketul-ketul"..omg! Like we capture water image in high shutter speed XD..besides, we can witnessed the air walk skill by saya..LOL..in additions, the ending was kinda craps. The so called "MOST POWERFUL DEMON, ONIGEN" been killed too easily. i was expecting to see Onigen others form instead of human but...is reli OMG la..XD

ok i guess i produce too much spoiler. Sorry to say but for all Blood fans, i felt this movie wasn't worth to watch...

Anyway i got a goodie bag from there and OMG! inside reli contain alot stuffs. Games CD, voucher, Magazine, hanger, bla bla bla...LOL