Went to wash (print) my photo for my basic photography assigns yesterday at a photo shop that located nearby my house.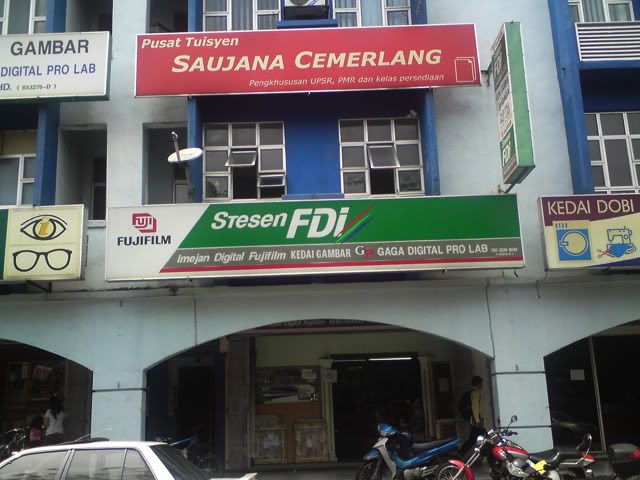 It was my first time been in this shop. I dun reli like the worker there. Kinda rude and din give clear instruction to me what to do. In additions, she help her own kind of ppl print d pics 1st who came after me.

Due to that, she wasted my 30 min times in d shop for nothing. Oh yea, mayb for something that i found in d shop, some funny spelling error.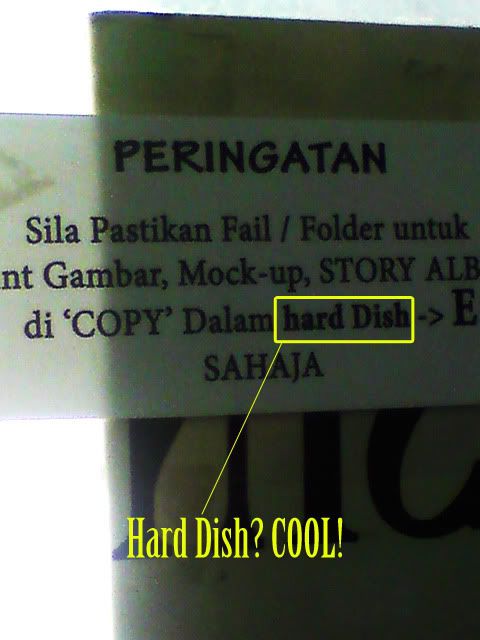 see? Hard Dish? Lauk Keras? Cool! LOL..