This the real version! Not teaser! Finally is here! Weeee! So what happen? WHY KFC? WHY KFC? WHY WHY tell me WHY? W-H-Y!? Well, to answer ur curiosity, it was because KFC launch a new product called....
FLAVA' ROAST!!
*weeee*



We bloggers are hunger for that new product. Thus me, Bernard, Jacquelyn, Evelyn & Hitomi plan to raid one of the nearest KFC outlet that located in Alpha Angle, on 27th May 2009. We successfully break into the KFC and get our the famous and brand new product,
FLAVA' ROAST!!



I was in charge to "steal"

Flava' Roast Burger

while Evelyn was in charge to "steal"

Flava' Roast Wings

. The others two girl and Bernard was full with lust and love on

Flava' Roast Chicken Steak.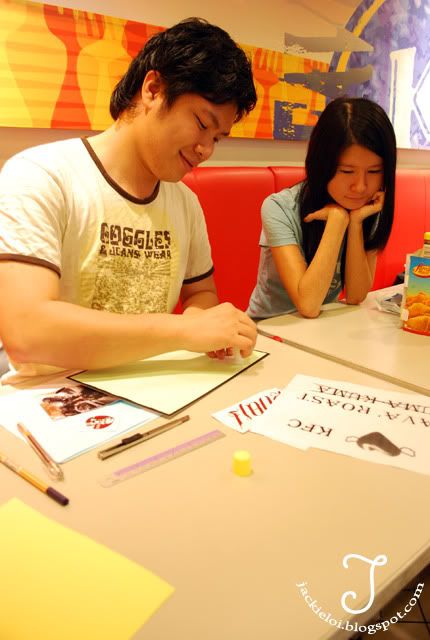 * Preparing a strategic to raid KFC *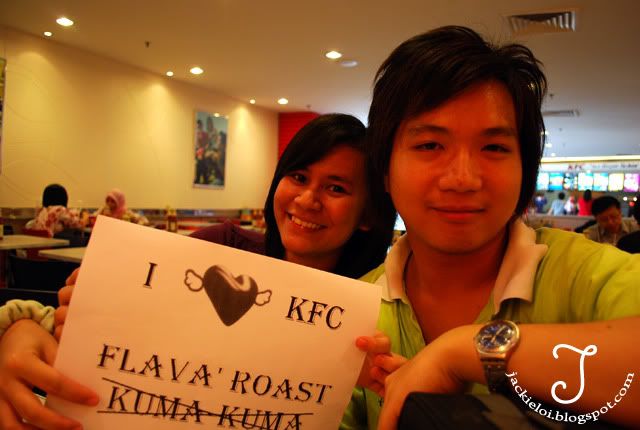 * Jacq & Jack *

Oh well, after we successfully "steal" all the brand new products, we are happy and celebrate it by camwhoring around with our food!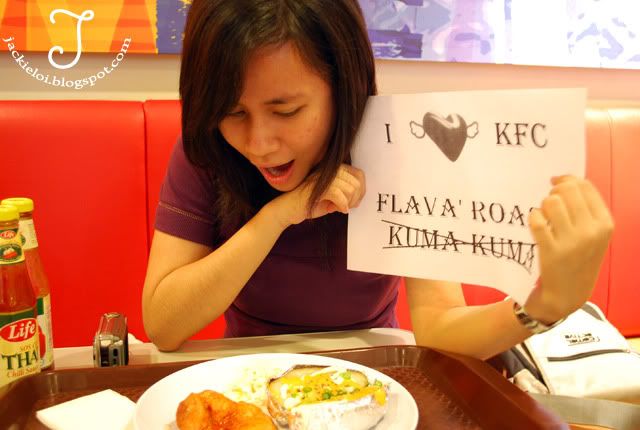 * Jacq with her steak..surprice with happiness *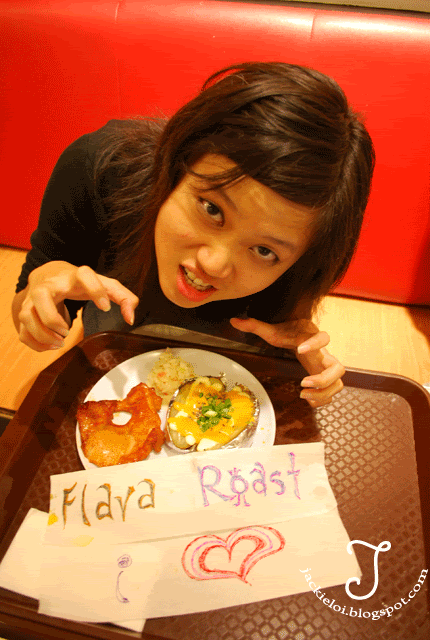 * Hitomi, with her angry face toward d steak..*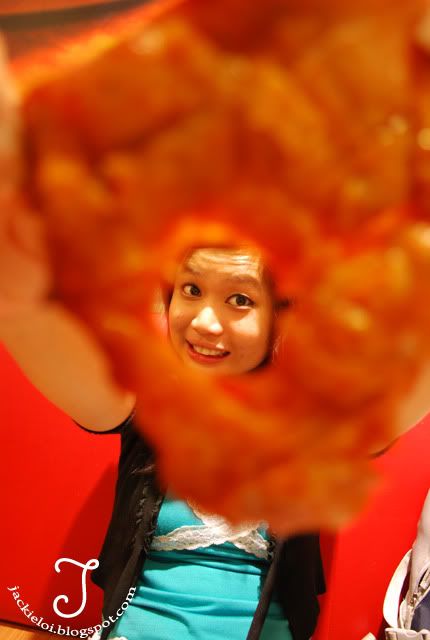 * This look hilarious. Playing with her steak XD *

* Bernard, Muka Hamsap *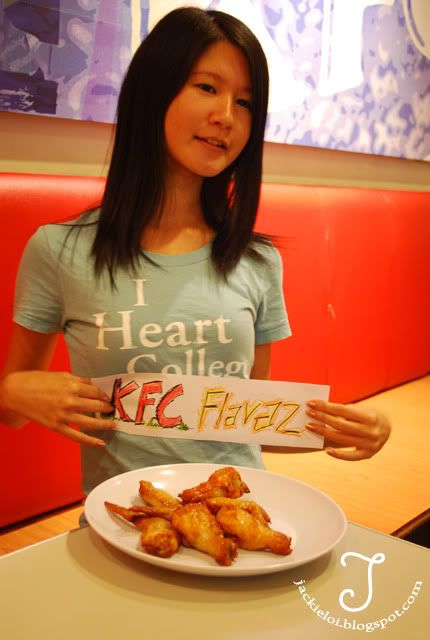 * So nice. Eveleyn, I Heart (On her shirt)....KFC Flavaz *

* Thats me! A sakai who posing with 3 difference product *



And then bernard become greedy and try to mess up with us...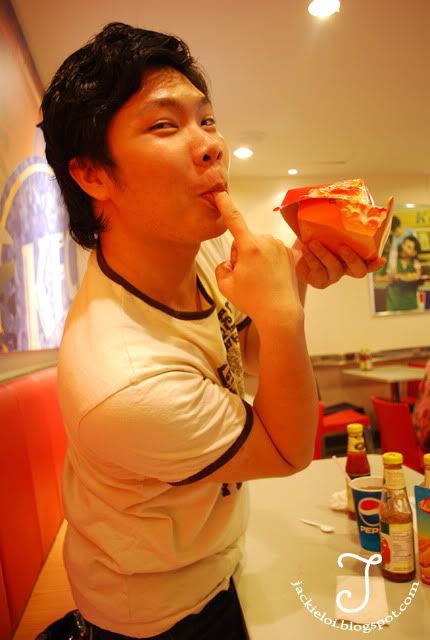 * He stole my Burger! *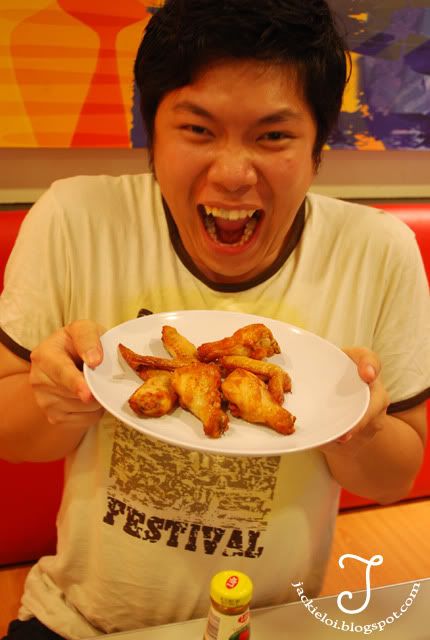 * He stole Evelyn wings! *



And later after i claim back my burger....he did it again..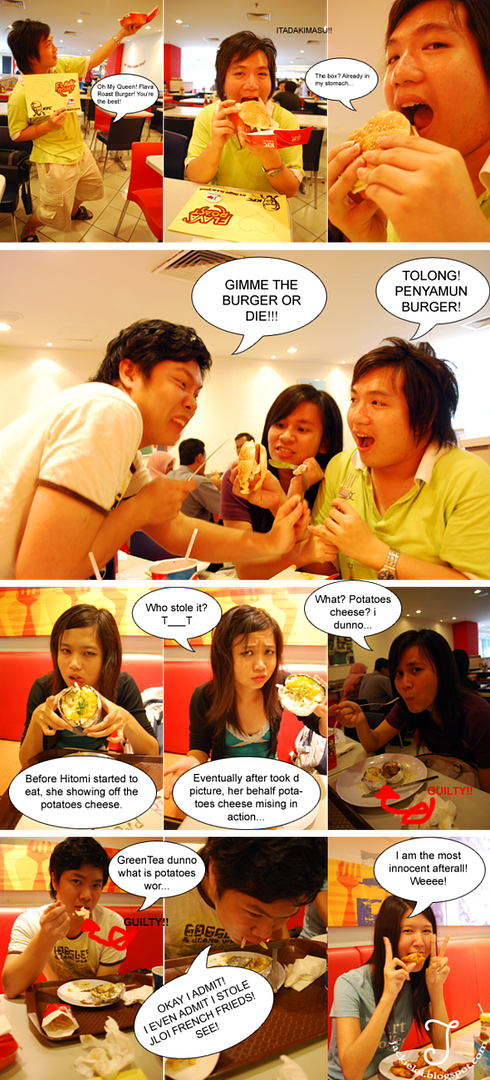 * Bernard is GUILTY! *

* Together with jacq *

* Yea cry while u can *

* SHINAGAMI appear! WTF! XD *

After finished our lunch, the spirit to camwhore never die! We continue camwhoring around to show our satisfaction. Bernard still continue with his prank..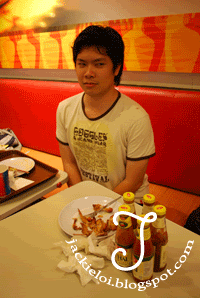 * HE stole two bottle of sauce! *
* and looking around. Making sure no one saw his act.. *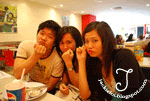 * 0,1,2,3,4,5, Bernard, Jacq & Hitomi version *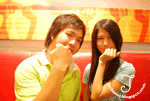 * 0,1,2,3,4,5, Jackie & Evelyn version *
* Chak! Chak! *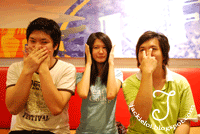 * See no evil, Hear no evil, Say no evil, Hear no evil, Say no evil, See no evil or Say no evil, See no evil, Hear no evil? *
And here come the final group pics =D
* Love frame~ *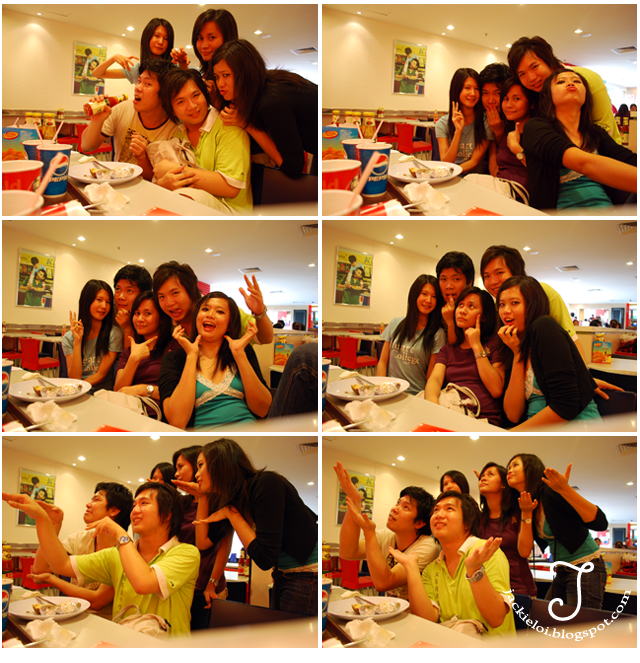 * Mass camwhore *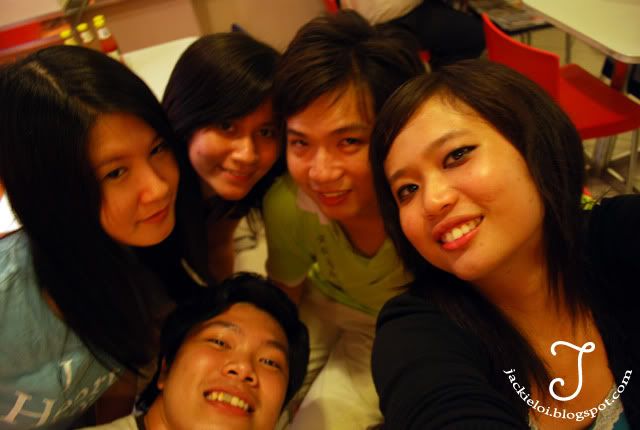 * Picture of the day *
So how is KFC Flava' Roast Burger if u ask me? Well as d early description said, d burger was contain Flava' Roast chicken fillet topped with pepper mayonnaise. The chicken fillet is definitely got differences taste compare to KFC others product. How to describe it? ahh is un-describe-able! Go try it urself if u wanna figure it out! But one word, CUN! *
thumb up to KFC
*
Voting will be start on 7th June 2009! Click

here

if u like me!please do support me! i am Entry 13

.