Went to KL Central early in the morning today to send
my Sister
to Kampar. Dun misunderstand! She going there not to study at UTAR but for *un-tell-able reason*...
Well, i woke up on 6.30am and reach there around 8.15am. I just dunno y i have the sudden feeling to having Mc D breakfast set. To be honest i m not that kind person who get attracted with all breakfast set offer by Mc D, KFC, Old Town, Starbuck or whatever food shop. I just dunno y suddenly i have urge to tried out Mc D Egg McMuffin.
Maybe because i wanted to taste the egg in d burger. I still remember dad use to bought me McEgg Burger which is my most favorite. However Mc D stop selling d products adi few years back. So try to tasteback my childhood favourite, i went to bought myself a set of Egg McMuffin breakfast set. It cost RM8.25..WTF! More exp than Mc Value lunch T_T...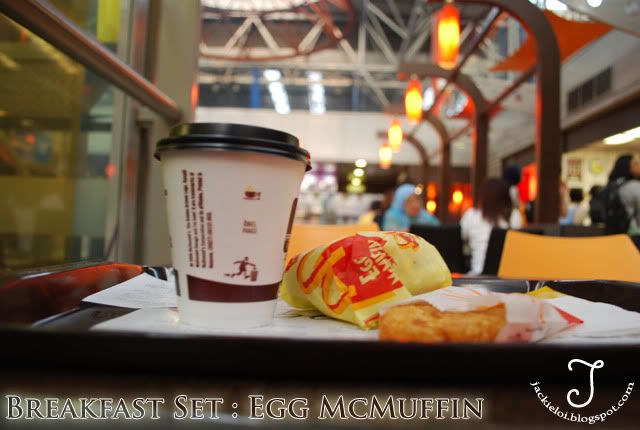 The set was came with 3 things which is burger, Hashbrown and a drinks. Well, having a coffee in the early morning definitely not myself nor my taste! Oh well, i just tod give it a try so i choose to drink coffee instead of tea.



I am disappointed with the Egg McMuffin burger portion. Is super super small! Is 100% totally difference from the pic AKA Illustrator Stimulator..LOL..if u dun believe, lets compare!




See! I din lie. Their Egg and Muffin so damn thick but mine T___T..even worst than ramli burger..sigh..i swear i'll trust in all this kind of breakfast anymore. Congratulation to Mc D for manage to cut my steam (potong stim)..LOL

Anyway my sis was taking 9.30am train. I went back after send her till the entrance.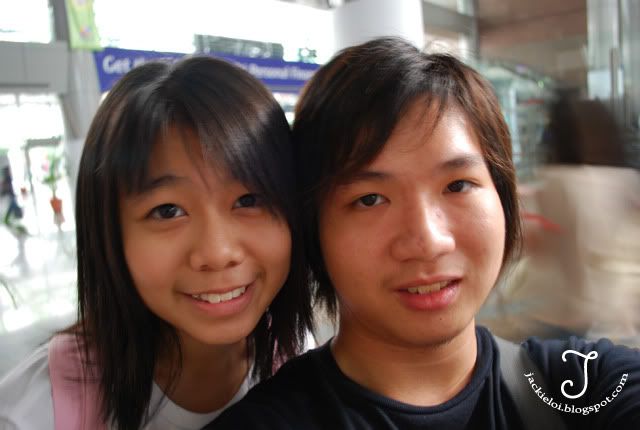 * Pic of the day with my beloved sis =) *