Wee finally!! FINALLY! FINALLY I WATCHED TRANSFORMERS
TWOOOOOOOOOOOOOOOOO!!!!

okie i knew i being highly stimulated by those bloggers who manage to attended premier screening of Transformers last mon. However my patient finally got paid! I watch it last night at MidValley wif 5 Bloggers/Nuffnangers and Jack (not a blogger). WEEE!!!

Me and dearie

join wif Joe, Nicol, Max, Kristine & Jack for the movie. Been plan about it since last 2 weeks and everyone only manage to spend time on sunday for d movie. Nicol went to bought d tics wif her bro creadit cards..woop! So we watched at Midvalley, 5pm movie.

As expected, d cinema was crowded wif ppl. Even Nicol need to queue up to redeem d tics she bought from counter. It was my dearie first time hang out wif my unimate. Without wasting our time, we entered the cinema after finish camwhoring wif our tics XD.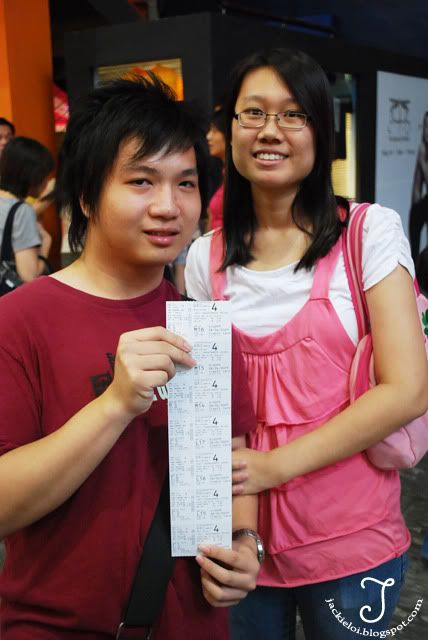 * Me and Dearie *


As usual, before i comment on it, lets check d synopsis of the movie =D (if u dunno what transformers about u go bang ur head to d wall)



The battle for Earth has ended but the battle for the universe has just begun. After returning to Cybertron, Starscream assumes command of the Decepticons, and has decided to return to Earth with force. The Autobots believing that peace was possible finds out that Megatron's dead body has been stolen from the US Military by Skorpinox and revives him using his own spark. Now Megatron is back seeking revenge and with Starscream and more Decepticon reinforcements on the way, the Autobots with reinforcements of their own, may have more to deal with then meets the eye.



Basically i felt this times transformer movie got more action and comedy! OMG! I was laughing so hard when i saw constructionbot with two metal ball on his lower part XD. However this time they introduce alot new robot on Autobots and Decepticons side. Being a transformers fans who only know who is Optimus Prime, Bumblebee, Ironhide & Megatron, i totally no idea who d rest robot was as in d movie since they din reli introduce them (i knew some autobots was from the first movie). In d same time, i felt that Decepticons robots too many silver in color, make me confuse who is who XD..haha..anyway i still thumb up on d movie eventhough d story plot wasn't good! I IN LOVE TO OPTIMUS PRIME MORE AND MORE!! WEEE!!!

The movie screen for almost 2 hours 30 mins (including 15 mins ads). After d movie, we went for dinner. At 1st every1 agree to get dinner at Nandos. PERFECT! I was crawling for it actually! Unfortunately Nandos kicthen having some prob and the whole shop was full wif smoke. Being unbareable on d smoke, we being no choice but to walk around to look for food. I suggested Carls Junior, Kristine suggested Thai food and Max suggested Korean Food. After a hardcore discussion, finally we went to the Thai food, known as Rak Thai.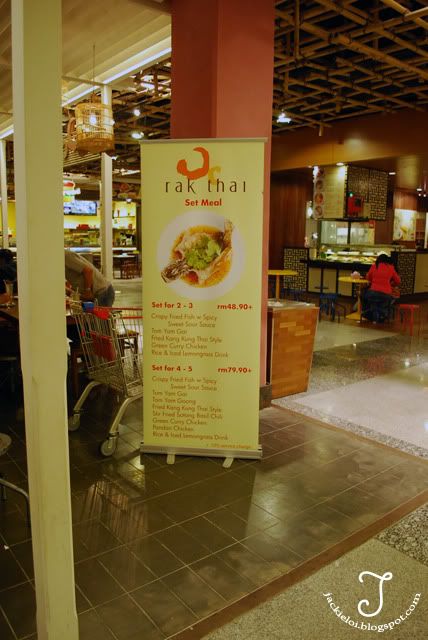 * Rak Thai *


In my point of view, their food wif d price wasn't bad at all. Kinda worth it. I order a pineaple rice (i guess tats d name) that cost RM12.90. Well d taste not bad la =D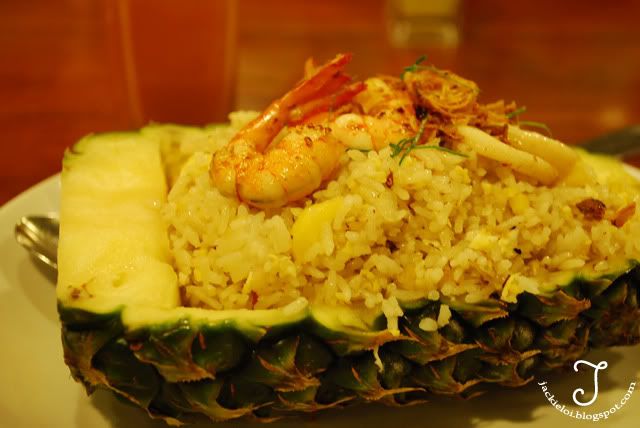 * My Pineapple Rice *
* Everyone start bringing out their cam *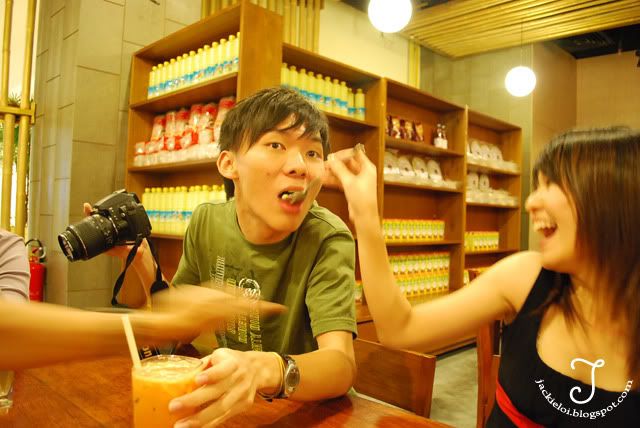 * Feeding time. But Max face so suffer *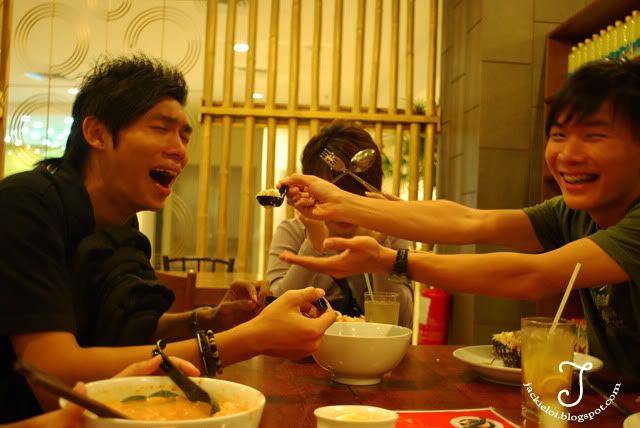 * The next 1 is Joe. Kristine no eyes see adi... *
* And there we are, the complete ppl in d groups *


Well, thats all for my half day outing on MidValley last nite =D. It was kinda enjoyable outing since only small group of us =D



I went out wif my dearie 3 days continuously (since fri till sun). She is going back to Malacca adi this coming fri. I guess i have to wait until year end to meet her. The time is moving so fast. It have been a year since she study at there..3 more years to go for us! I hope we reli could wait until d day =)