Well, shopping never be easy to me especially when i need to buy clothes that need requirement. I seriously need fashion adviser to help me out. Oh yes u got it! I am fashionless person and shopping noob. WTF! I forgot to mention, why i need buy new clothes? Well, for d Juice Magazine Event which coming on this friday...
Being helpless and desperate looking for those shirt,
Adele
willing to helped me out, together with
Nigel
. So the location is set to Sunway Pyramid. OMG! I never expect i'll went to Sunway Pyramid again since d last time
i went wif my sis
. It is like d other end of KL from my house...is so damn far. I dunno drive to there, so d only choice i left is took public transport, LRT and Rapid bus, which cost me 2 hours time for each journey.

Since it was my 3rd times been in Pyramid, i serious lost direction and dunno where d hell i m. Luckily both Adele & Nigel guided me all d shop. We went few shops and finally v got in the cheapest shop. Nigel and me bought d same type shirt but difference design. SHIT! I hope no one will notice that on tat nite..hahahaha..

Later we went to Kim Gary for yumcha & dinner. Few hours in there, we are talking about blogging, gossiping other bloggers and kicking Josh Lim ass. Oh well, i never expect when blogger gathered what we could talk is all about blogging. Ok, mayb v havent reach d stage to talk about our personal life like me & other bloggers.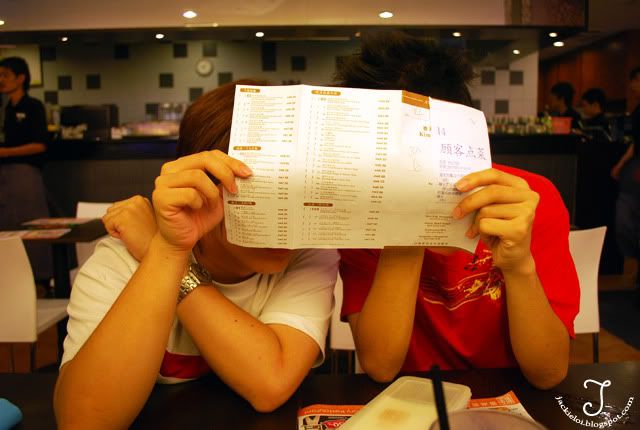 * Behind the scene.... *
* My dinner, Baked rice cheese chicken rice w/ twin sauce...damn recently i ate alot baked cheese rice...my tummy is coming out..ROARR!! *


Anyway, it was a cool outing for me eventhough only 3 of us. As usual, post will end wif camwhore pics..hahaha


* Adele & Nigel *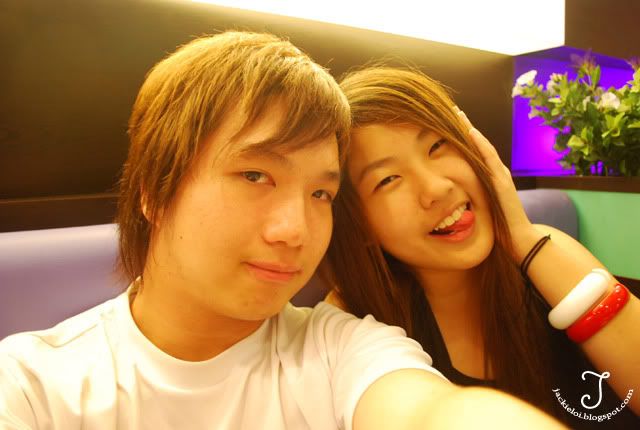 * Your truly boss and his bodyguard *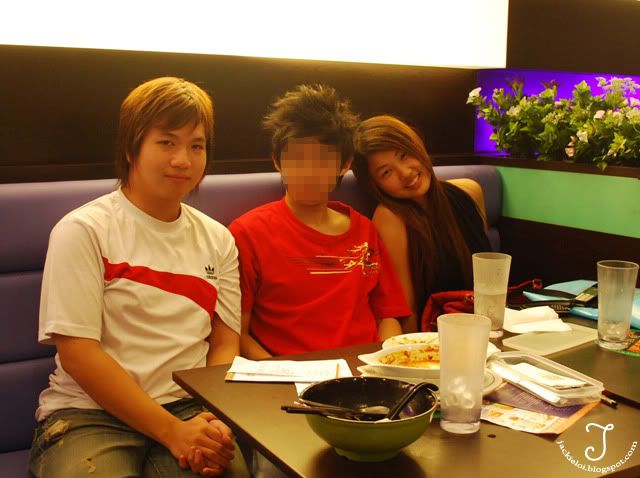 * Group pic *
p/s under Nigel special request on me since
Jess
incident, i pixelated his face. FlyGuy had become SencoredGuy...LOL!