Bon Odori Festival 2009( Selangor )
Venue : Panasonic Sports Complex (formerly Matsushita Centre)
Address : Lot 4, Persiaran Perkilangan, Seksyen 21, Shah Alam,Selangor
Date : 18th July 2009
Time : 5pm onwards
Tickets : Free Admission

What is Bon Odori? Bon Odori (盆踊り, meaning simply Bon dance) is an event held during Obon. It is celebrated as a reminder of the gratefulness one should feel toward one's ancestors. For more info go search at
Wikipedia
.
Actually it was my first time heard this festival and i never expect d festival was held in Malaysia every year. Being young and hot-blooded person, i m super curious and wanted to attend d event so much. Firstly for my photoshooting experience. Secondly eagerly to witness the festival. Thirdly, to learn more new road since d event was at Shah Alam.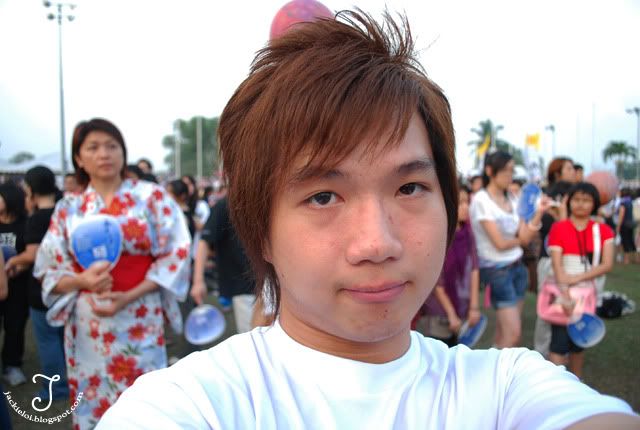 * Your truly arthur of this blog, Jackie *

I reached there around 6.30pm, tagged along wif Kaichi, Amanda & Huiyee. I parked my car outside d road and walked all d way to d stadium. Along d way, i finally managed to see a blue sky (due to d haze, nowday hardly get to c blue sky) and nice sunset at d stadium there.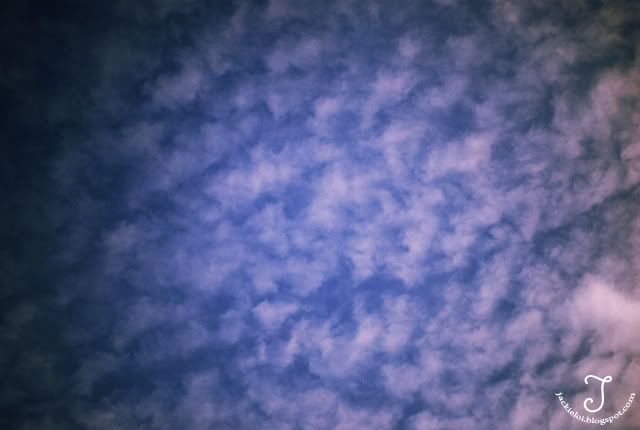 * I m trying multi layer skill...guess failed =( *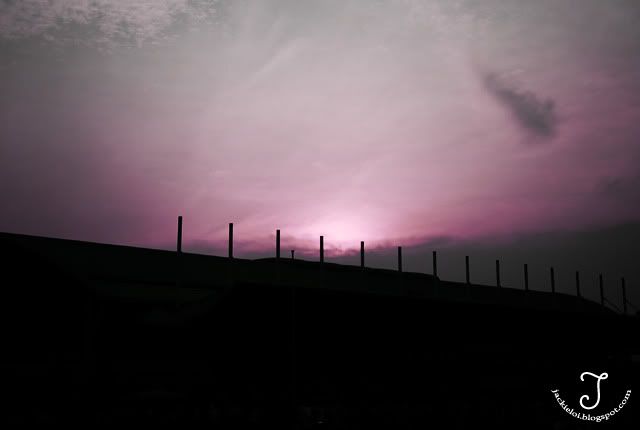 * Same goes to this one....=( *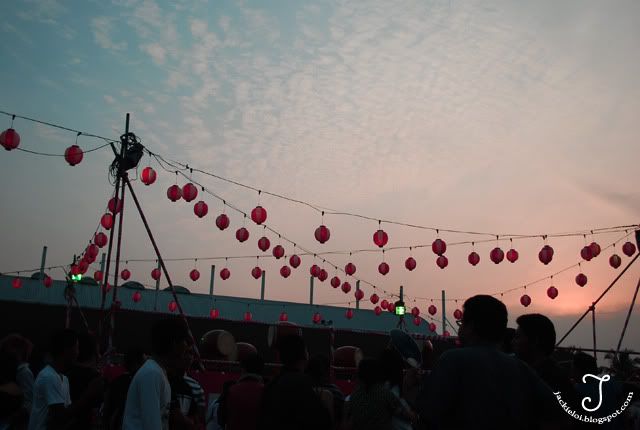 * Another one *
* And i guess this one successed XD *
* Amanda & Kaichi, the couple of love on the air *


The performances started around 7pm wif drum performance take a lead. I am pretty frustrated due to 3 reasons. I cant get to stand in front to take pic, my lens couldn't zoom tat far and take d event pic and lastly i am too short to take pic from d back row T___T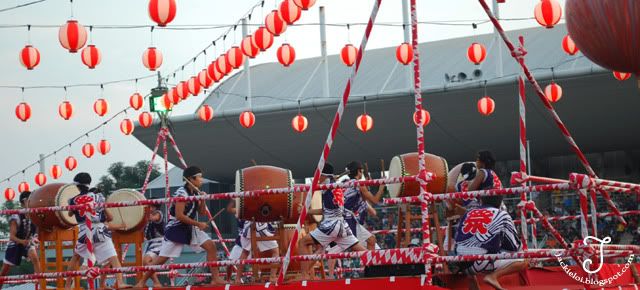 * The drum performances *


Base on everyone comment, the Bon Odori is getting successful from year to year coz d crowd is getting more and more. I totally agreed wif it due to d crowd i facing last nite.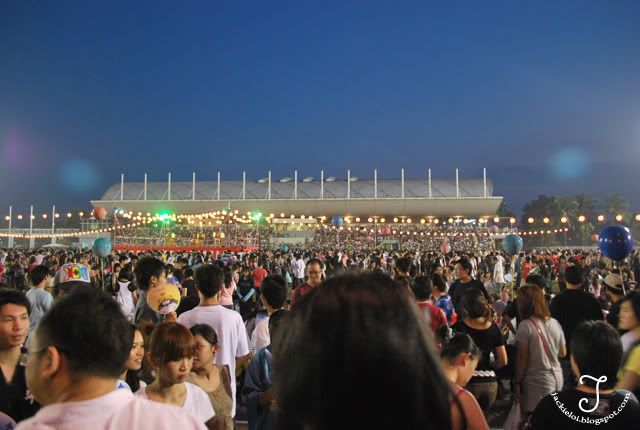 * Getting more crowded at night *


And d festival is interesting and it managed to attracted alot ppl to dance along wif them. And i manage to capture few interesting ppl in d dance.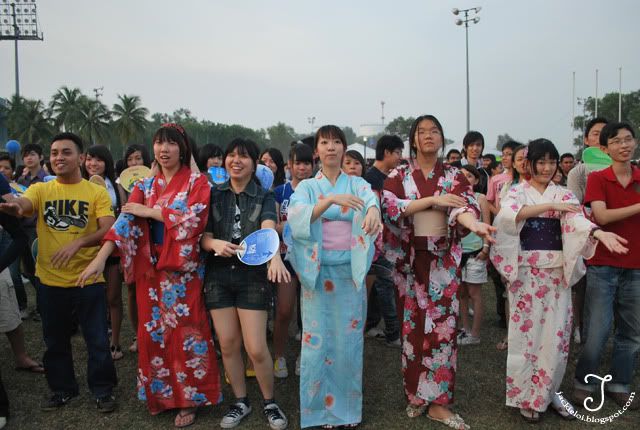 * Group dance *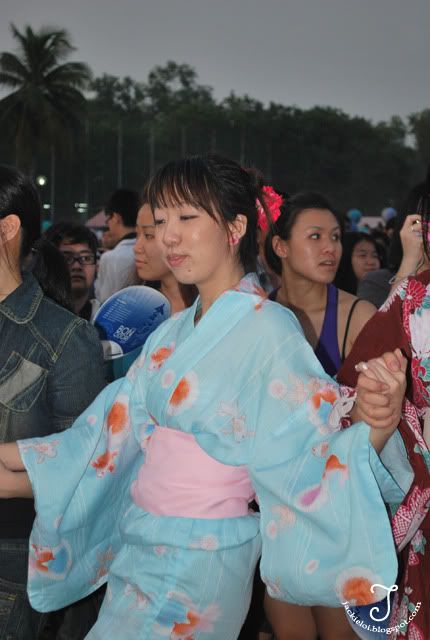 * Young lady *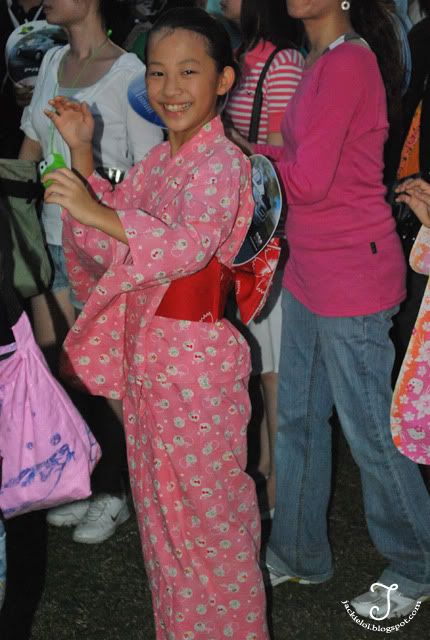 * Younger lady *
* Everyone get high and raise d hand up! *


It was a good experience but i guess my photography skill still sucks..=(...i force myself to use built-in flash when d day become darker and darker..sob...i am so GODDAMNJEALOUS ppl wif Ext Flash..anyway, i end my post wif pure heart Bon Odori supporter!