YC Gang gathered again this month! And this time our mission accomplish! I successfully brought them to the
Tak Fok HK Seafood Restaurant
that i failed to bring them last month. This time the members for YC Gang included me,
SuetYee
,
Sooyan
&
Yvonne
.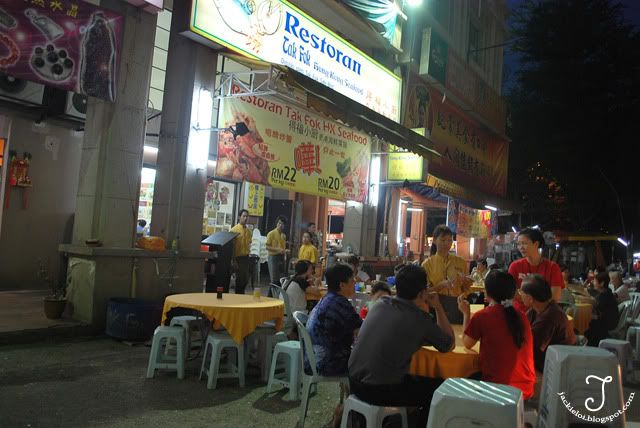 * This shop alwiz crowded wif Crab Lover eventhough is weekday *
* From left : Sooyan, Suetyee & Yvonne *


We ordered six type of dish including 2 flavor of crabs.


* Yau mak *
* Man Tao *
* Fried Rice *
* Nai Yao Ha Kou *
* Sun Lat Hai AKA Sour Spicy Crab *
* Ham Tan Hai AKA Salty Egg Crab *


I figured out that those three girls like first time eating crab. They dunno how to take out d shell of crab and use d "planar" thingy. Hence, it took them such a long time to finish eat a part of a crab.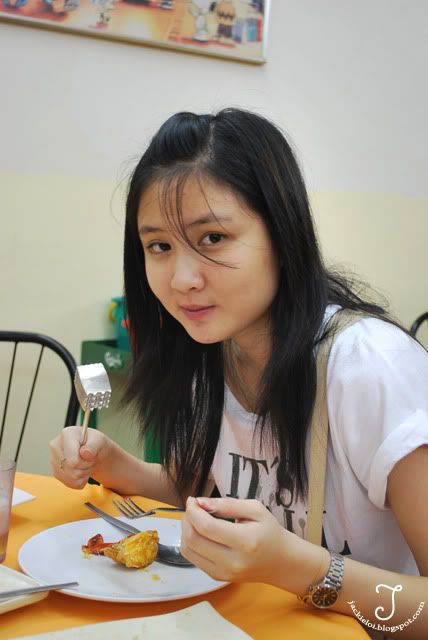 * Poser and Camwhore XD *


After our dinner, Suetyee suddenly wanted to eat desert. Yvonne suggested a shop located at SS2. So without hesitating, we moved to there. The shop mentioned by Yvonne earlier was K.T.Z Food. This shop was specialist in selling desert.


* K.T.Z Food *
* The interior *


From my observation, the shop popularity not bad. It almost crowded with ppl and tourist/foreign ppl even visited this shop for the desert. From their menu, they have few variety of desert such as tong tongsui, sago loh, appetizer, rice, noodle etc. I ordered a Mango-

LOH

! that cost me RM6.


* My Mango Loh *


such a good experience for me to been in SS2 again since i seldom go there. I observe SS2 had alot shop. Shall we go there for our next YC Gang target? hehe..