Date : 23rd of July (Thurs)
Time : 9pm
Venue : TGV One Utama
Hall : 5

Weee! went to screening with nuffnangers last nite at 1 Utama, Ghost of Girlfriend Past. It have been long time since d last screening which is Blood with nuffnangers. Thanks to jacq again for d extra tics.

Before the screening start, we went to had dinner together at Charm Cafe. The bloggers that join for d dinner are me, Jacq, Nigel, Jeffro, Suresh, Samantha, Wenpink, Zoe & lastly Jess.


* Group pics. Thanks Jeffro to be the cameraman *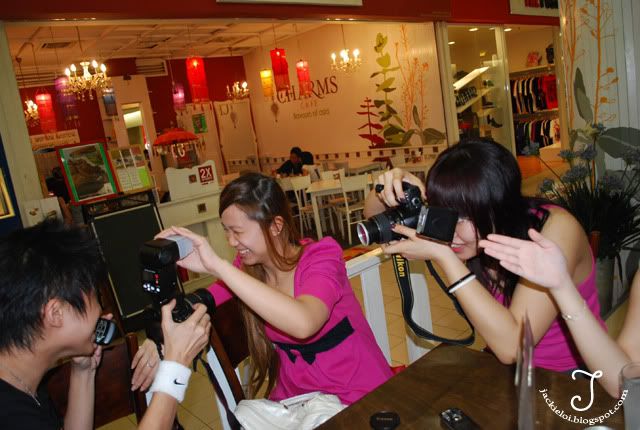 * Camera flash war! Nigel who busy on phone while flashing d flash on wenpink *


And later, Ken came with ah sou to join us.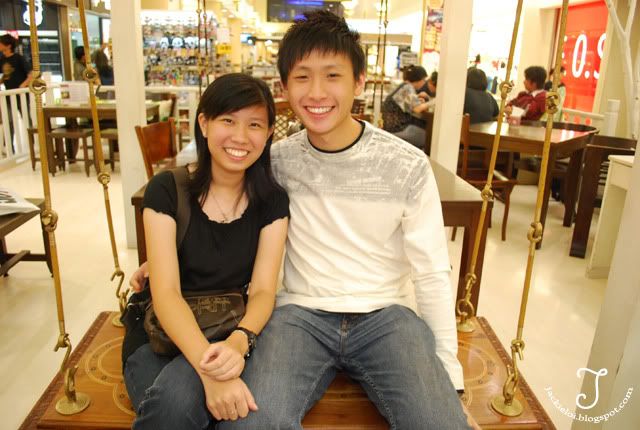 * Our ah sou, her Ken *


While waiting for d food arrived, we camwhore and run around tat shop to took pics. All of us get attracted by the swing-look-like-seat that Ken & ah sou sit earlier.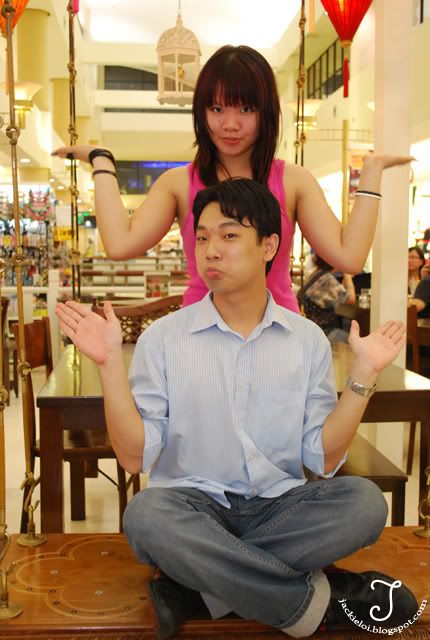 * I cant get other word to describe this pic except...WTF!!! XD *
* According to jess, this is bollywood style. For me? Enemy style XD *


and here are few foods from Charm cafe.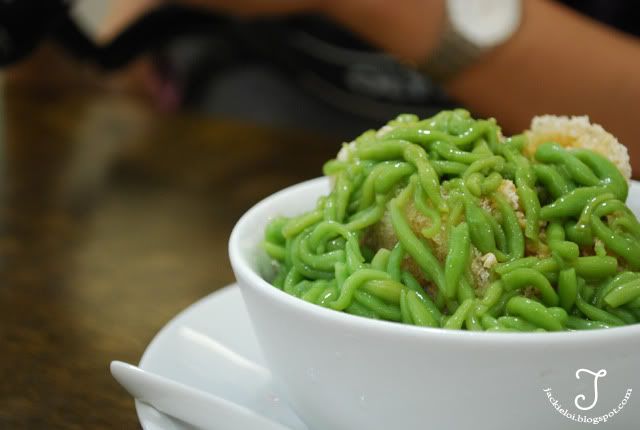 * Cendol *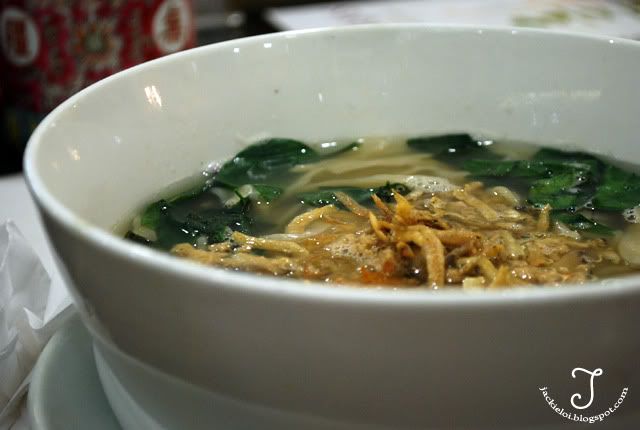 * Pan Mee Soup *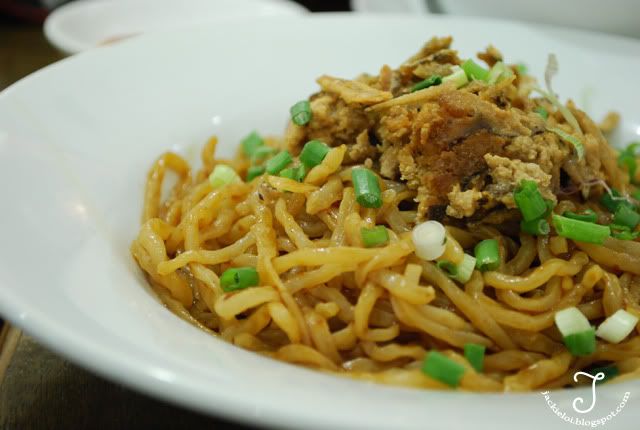 * Pan Mee Dry *


After finish our dinner, we went to TGV and waiting for d show start. We met alot unfamiliar bloggers face.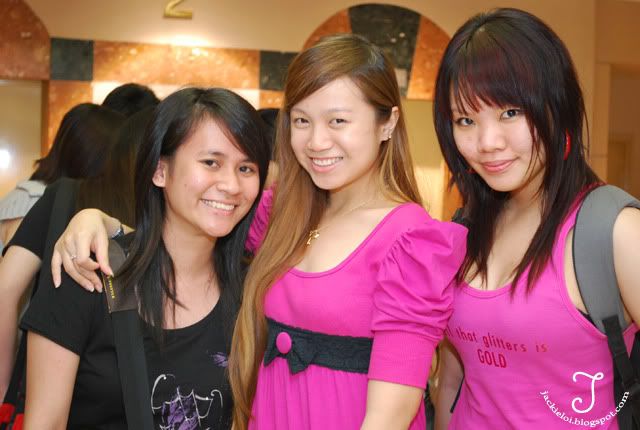 * Charlie Angles!? 1B2P! *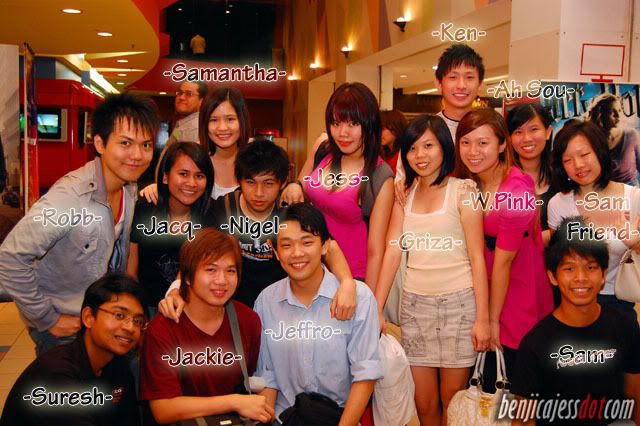 * Group pic - pic credit to jess *


Well, as usual before i comment on d movie, here are d summary :


Celebrity photographer Connor Mead (MATTHEW McCONAUGHEY) loves freedom, fun and women…in that order. A committed bachelor with a no-strings policy, he thinks nothing of breaking up with multiple women on a conference call while prepping his next date.

Connor's brother Paul is more the romantic type. In fact, he's about to be married. Unfortunately, on the eve of the big event, Connor's mockery of romance proves a real buzz-kill for Paul, the wedding party and a houseful of well wishers—including Connor's childhood friend Jenny (JENNIFER GARNER), the one woman in his life who has always seemed immune to his considerable charm.

Just when it looks like Connor may single-handedly ruin the wedding, he gets a wake-up call from the ghost of his late Uncle Wayne (MICHAEL DOUGLAS), the hard-partying, legendary ladies man upon whose exploits Connor has modeled his lifestyle. Uncle Wayne has an urgent message for his protégé, which he delivers through the ghosts of Connor's jilted girlfriends—past, present and future—who take him on a revealing and hilarious odyssey through a lifetime of failed relationships.

Together, they will discover what turned Connor into such a shameless player and whether he has a second chance to find – and this time, keep – the love of his life.

Ever wondered how a playful man settle down in his life? It's definitely not easy to convince your love of your life that she is the only one for you especially with your track record. Find out about what happens to Connor Mead by MATTHEW McCONAUGHEY in GHOSTS OF GIRLFRIENDS PAST.


Well, this movie was great for me! It was funny as well contain a very high meaning on human relationship. The first ghost bring Connor back to past, 2nd ghost to present & last ghost showing his future. It shown that if Connor dun change his attitude, his future will be as same as d 1 show by d 3rd ghost. Oh yea before i forgot, Connor as d photographer used NIKON DSLR!! Weee! NIKON ROCKSSS!!! =D

After the movie, we went to Murni for yumcha session, tagged along by Christine and her gang and Sam with his so called "kindergarten" friend.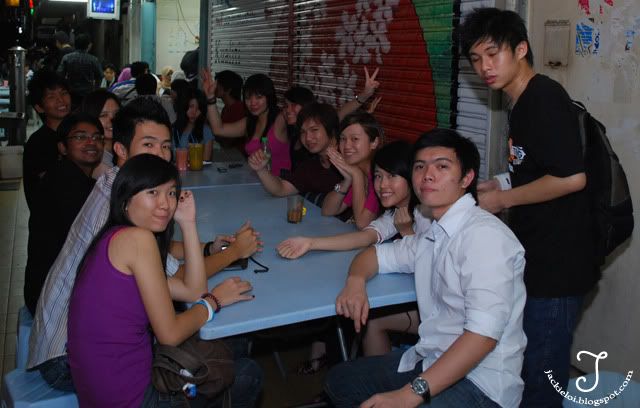 * Group pic..thanks to jeffro again to b d cameraman *


I am glad to attend this screening coz Jeffro and Ken taught me alot d way to handle my SB 600. I guess i got d concept on how to use it. Will practice it again tonite at my uni concert =D