2 weeks ago....
*
You wanna say love love love love love love And baby girl I say okay okay...
* (
My Baby G ringtone, Shuang Ren Wu - Wilber Pan
).
Jackie (saw the unknown num and pick up d call) :
Hello?
NN Staff :
Hello Wing Hong? We are calling from Nuffnang. Congratulation for winning KFC Flava Roast contest. We would like to inform you we are having prize giving ceremony on 10th July, 3pm at Wisma KFC.
* Wisma KFC *

So, thats how, for my very first time (i guess) i won a contest! I am so happy d moment i received d call from NN staff =D. Oh well, i just won consolation prize anyway =P..but i m fortunes enuf for tat =D. Click here for d list of winners.

I was allowed to bring a guest to the ceremony. Since Yvonne was on hols, i asked her tagged me and be my photographer. Urhm well, i guess i m late for d ceremony..for total 15 min due to stu traffic jam and mistakenly turn in wrong road..my bad =(

The ceremony begin wif speech given by nicholas (Nuffnang staff) and KFC Director (I think tats his post...forgot his name and position..sorry for my bad memory >,<).


* quick & short Speech *


After d speech, the prize giving started immediately. From here, i would love to say congratulation to top 3 winners =). Not to mentioned the 1st place winner was some1 who i just knew recently, Nicole.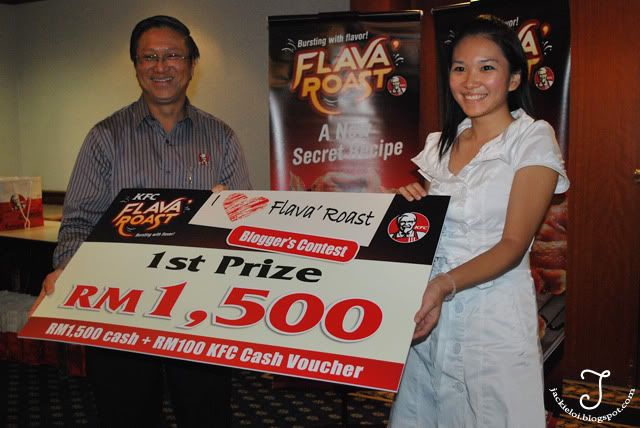 * 1st Prize, Nicole *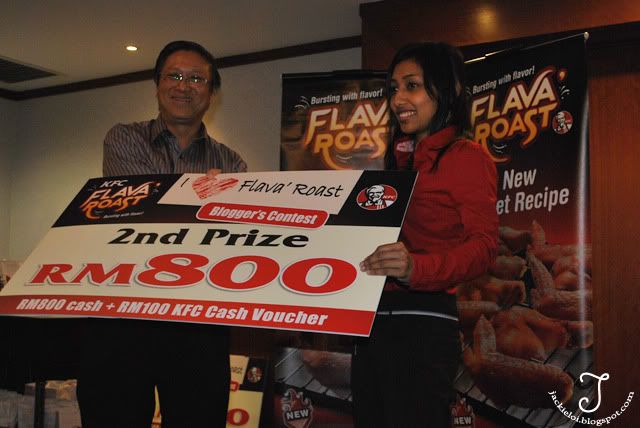 * 2nd Prize, Devi *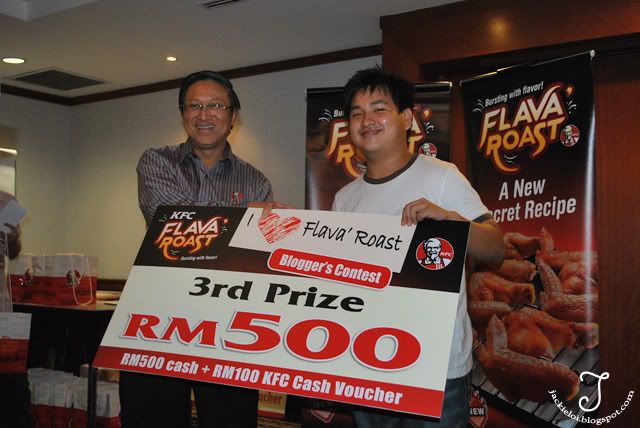 * 3rd Prize, ZhengYang *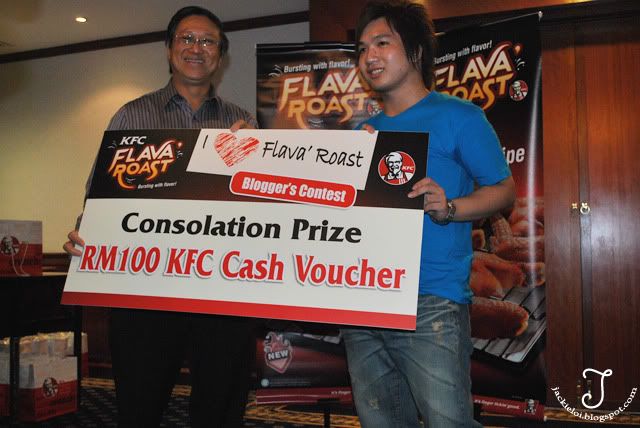 * Consolation Prize, Me *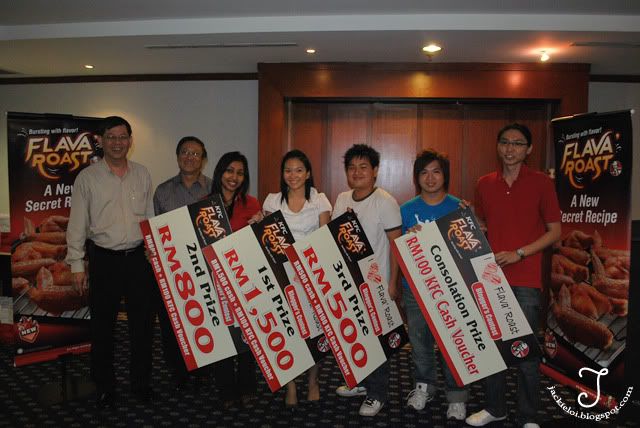 * All the winners *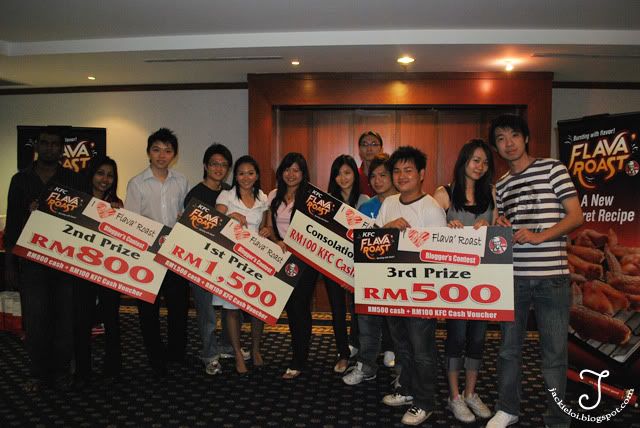 * Winners + Guests *
* Me & Nicole *


KFC are being very generous to the guest we brought too. They got the opportunity to brought back a goodie bags.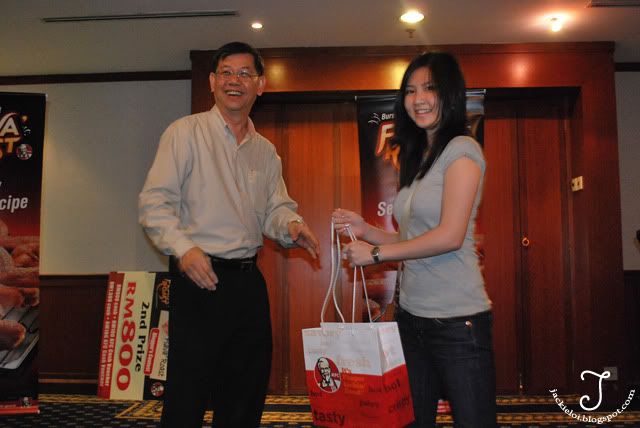 * Yvonne wif her goodie bag *


After that, we are served with some refreshment from KFC. There are KFC chicken, potatoes, fries, nugget and the latest product, Cheezy Chikaroni!


* Partial of the refreshment *

* Group pics *


I just heard this product yesterday from those girls and i cant believe it i m giving a chance to taste it today! Weee! Basically i love d cheese taste and i hope they actually could put more on d makaroni..haha..


* Cheezy Chikaroni *


So after enjoyed all d refreshment, i went back early in order to avoid terrible jam. Here is d prize i got from d result on winning on consolation prize =D


* Prizes *
* RM10 voucher X 10 pieces *


Heh, RM100 KFC voucher. I know how i gonna spend it =)

Thanks to Nuffnang and KFC!! ^^