From my previous post, i said i went to lowyat to get my portable hard drive. D reason i need it because...my lappie hard disk left less than 1GB spaces only. OMG! I had too much photos in d disk since i get my DSLR. And i dowan delete those pics coz it was very precious to me =(..
Since it was my first time and i have no experienced in choosing hard drive, i wondered around lowyat looking for a suitable and not so costly one.
Vic
and
Bern
suggested me to have a look on 2nd last floor shop (i forgot what d shop name). After choosing and look around, finally i make my mind to bought d 1 wif rubber casing, Trnscend brand. It cost me RM249 for 320GB wif 2 years warranty.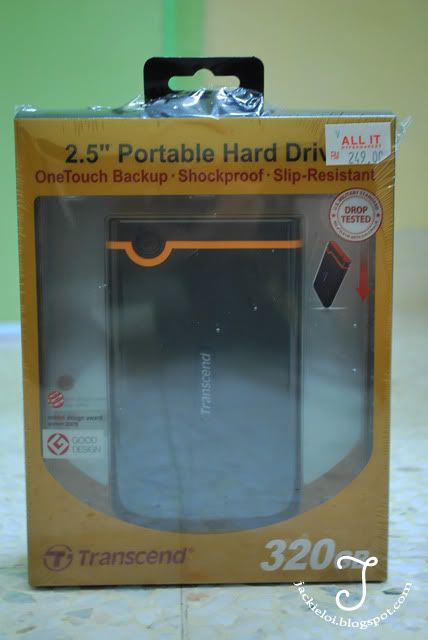 * My hard drive in d box =) *
* Unboxing *
* Ta daa! Rubber casing..good? hope so =) *
* The size of my HD *


Weee! Finally i got myself one portable hard drive! =D...i can store all my importance file and delete it from my lappie since my lappie very damn lag recently! =)