Been discussing about this shooting since last week, orgnized by Kristine. I never been in bird park b4 and this is my first time. The members for today shooting was me,
Joe
,
Max
&
Kristine
. Since all gentlemen very to lz drive, v all decided to car pool kristine car XD
* 4 of us! =D *

all of us waited her at Bangsar LRT Station and went to get our breakfast/brunch at Lucky Garden. We went the Mahbub Restaurant that located opposite Bangsar Village. That mamak kinda well decorate and nice environment wif HOT & COLD combination! Oh i mean Fan & Air Cond area XD. Due to d weather and sun, of coz v going to sit at air cond area.


* Menu *


I ordered a Mee Rojak. Been a years since i ate that and i love rojak alot! =D..That Mee Rojak cost RM4.50.


* Mee Rojak *


After getting our meal done, we made our move to Bird Park. To be honest i dunno where is it but Max said is near Masjid Negara. Thanks to his navigation skill, we reach there in a pieces.

The entrance fees cost RM15. But for those who come wif Jusco card, u can get discount wif RM10 price.


* Bird Park AKA Taman Burung KL *
* Our entrance tic *
* Read if u dunno what is Bird Park XD *


Well, it took us around more than 3 hours to explore the whole park, is reli reli damn big d park!! Well lets my pics do d job now =D


* Eastern Rosella AKA Love Bird i guess *
* Fighting? Kissing? *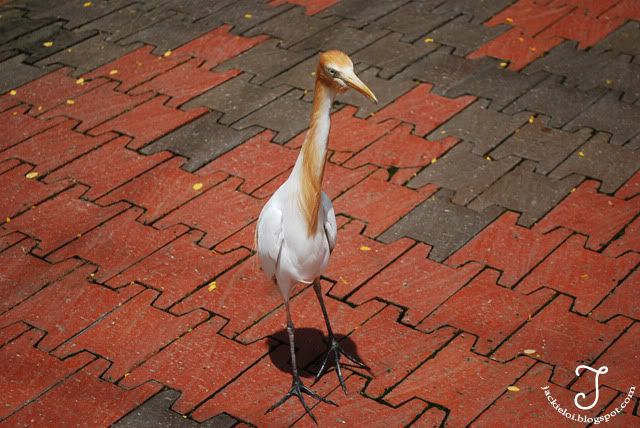 * I totally no idea what bird is this. but it seem like Kristine n follow whever she go *
* Another one *
* No idea what d black bird is. but the white 1 is pigeon, i guess *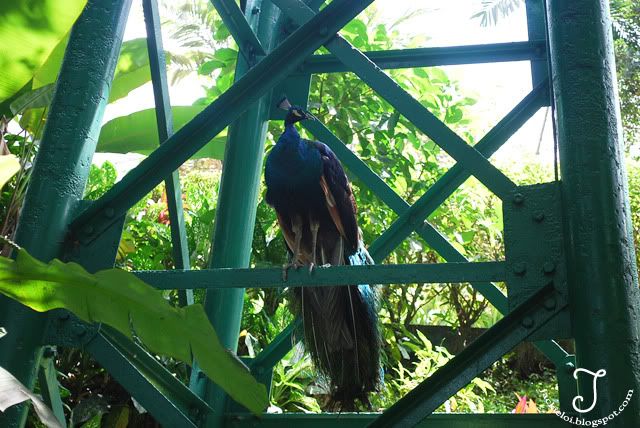 * a proud Peacock who believed it's above and top of every bird species..LOL *


After tat, we reached a fish pond that alot koi fish. We feed them wif fish food (RM1 per packet) and all fish was fighting for it. Later, Kristine suggested to camewhore wif d fish, and make d feeling a sort of some kind fish or aquarium advertisement..LOL


* Big big mouth! *
* Flying golden fish @_@ *
* Max camwhore *
* Joe camwhore *
* Kristine camwhore *
* me camwhore XD *


Along all d way around the park, we saw alot peacock again..however we fail to make it's tail open.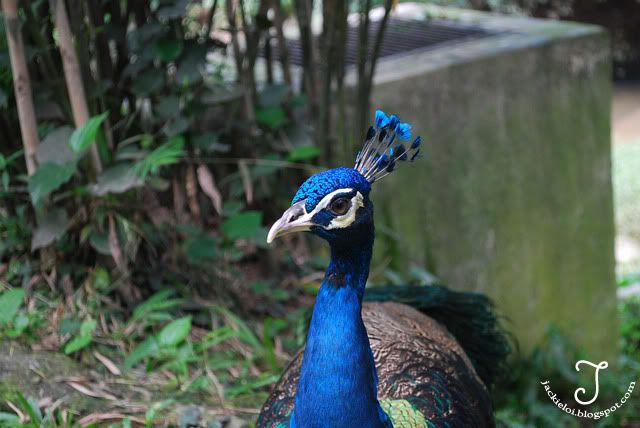 * close up view *
* So beautiful =D *


In addition, while v crossing the bridge, we saw a guy wif SIGMA LENS! All of us get stun and shout "WHAT THE FUC*!!!"! being very embarrassed, we hide our camera and pass by that guy, hahahaha..


* What tat guy gonna peep? WTF *


Later, i guess Max lost his insanity and went to abuse the bird statue..oh to be accurate, a rubbish bin that look-a-like bird XD


* Bird abuse part 1 *
* Bird abuse part 2 *


Well, enuf of the max. We continue to walk around and more birds to explore.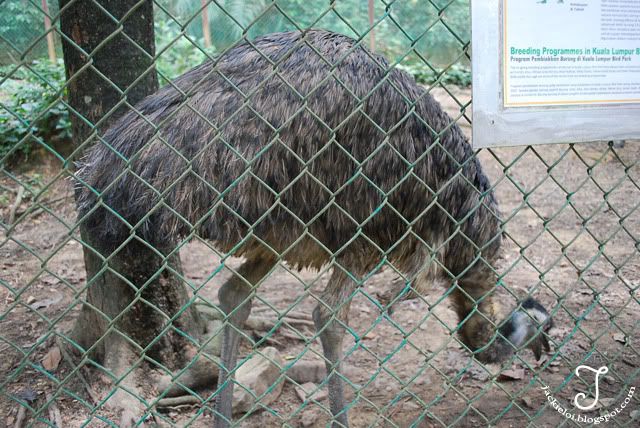 * This is not ostrich, this is EMU! *
* EMO EMU...LOL *
* Now this is ostrich! hahaha *
* So handsome =D *
* This is not eagle, is Brahminy Kite! *
* and finally we found a peacock who opened it's tail..but...WTF! no feathers =( *
* a lonely pelican *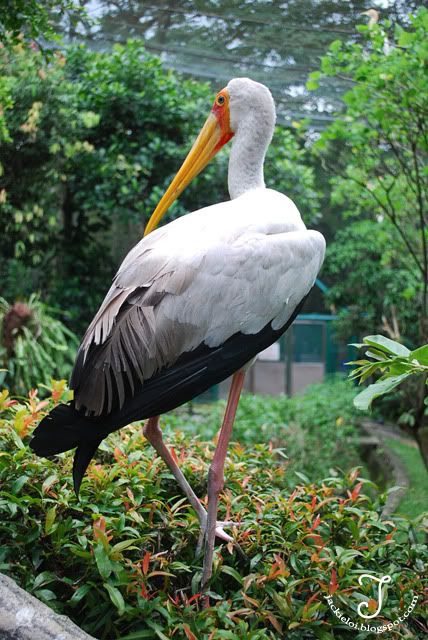 * But it looks so cute! *


We arrived a photo booth area at west side of d part where they allowed us to take pics wif birdies. However RM8 are required to pay if v are taking pics wif our own camera.


* The photobooth *
* Coco, the Greater Sulphurcrested Cockatoo *
* Changeable Hawk-Eagle. Looks like hybrid of Eagle n owl for me @_@ *


Finally we reached an area where known as parrot kingdom (i guess XD). Visitor are allowed to buy bird food at there wif RM2 and feed those parrots. We bought d food and those parrots started to fly to our hand, head and even shoulder for d food. What a friendly and greedy birds! =P


* Parrots! =D *
* The red 1 look nice =D *
* kristine was so afraid of d birdies *
* i manage to carried this 2 buddies wif me *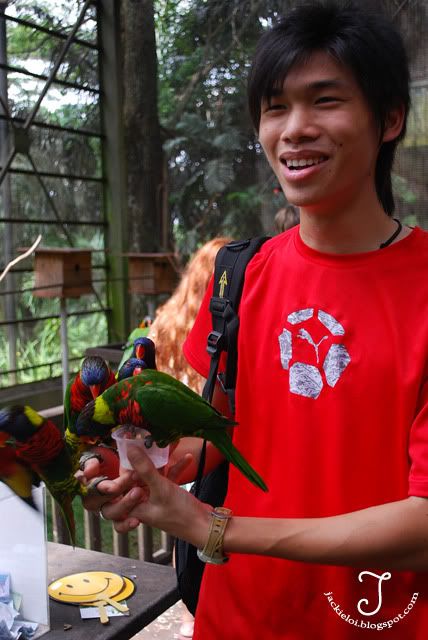 * same goes to joe *
* i guess max gonna do part 3 of bird abuse...LOL *


My camera battery KO after this area. However, we continue further west of d park and we saw children playground. Being very kiddy four of us, we went to play all d swing and slide, hahaha..we even do some jump shot! LOL..but pic was on joe and kristine.

After tat, before we went back,we visited Nursery house where all egg incubation knowledge was possessed in there. We even managed to witnessed the incubator machine that contain chicken egg inside.

Well it was a reli nice experience for me and i love today shooting as well =D..it was my first time shooting animal (beside my own dog).

In addition, some funny moment happen on us 3 strong and hot guy....Some birdies love me too much and giving me some welcoming present by shitting on top of my head. Same goes to joe but he lucky enuf to avoid and only received minor shit damage on his shirt. Max hand been treated as public toilet by Parrot. It happens when a parrot fly to max hand when he feeding others parrot and its pee on his hand..OMG! WTF!! So damn funny!! i think 3 of us can combine and number and buy lottery adi! =P