Date : 4th July 2009
Time : 9.00am
Venue : Dewan Wawasan, SMKTS

Without noticing it was already 6th Chinese Singing Competition for my former high school, SHS. Back to last 2 years, i m 1 of the contestant who joined this competition (of coz i din won..wakaka). Well i guess this event is getting more popular and popularity since this year was a BOOM! 15 groups and 30 contestants joined the competition. I guess this is my first time see the highest num in this competition.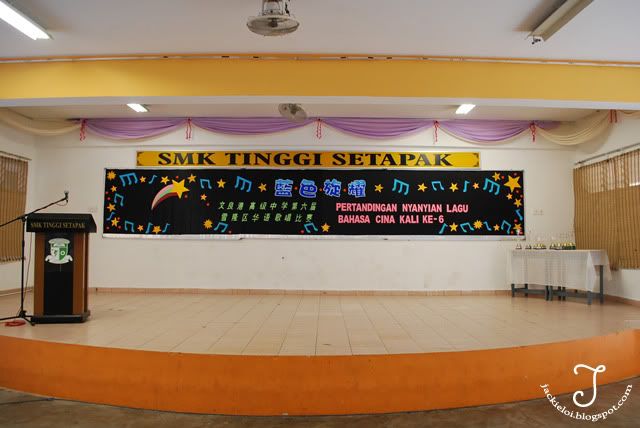 I went there right b4 d competition start as the photographer for this event. Sound so proud, hahha..anyway i m thx to Pn Chew gimme this opportunity to improve my shooting. Well i know i wun recorgnize all f6 students as they dunno who m i also..LOL..oh well i m glad some small kids who still in SHS still recorgnize me..haha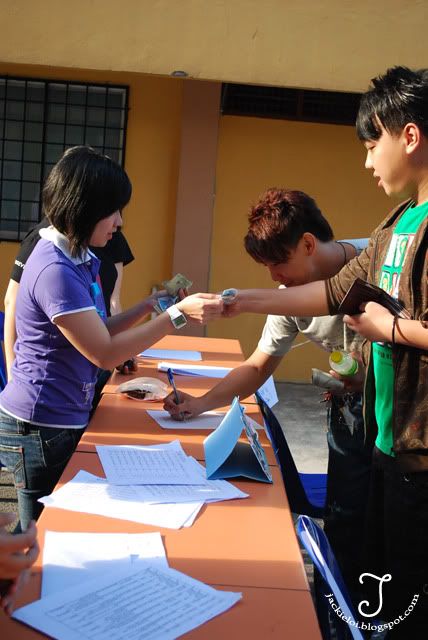 * Registration Counter wif RM4 entrance fees *


Well the event started around 9.15am with the arrival of judges and principle (new principle who i nv knew who d hell he is XD).


* Emcee of the day *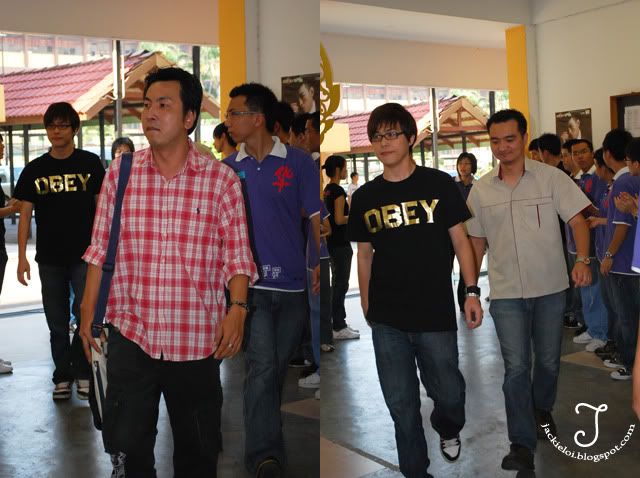 * Arrival of Judges *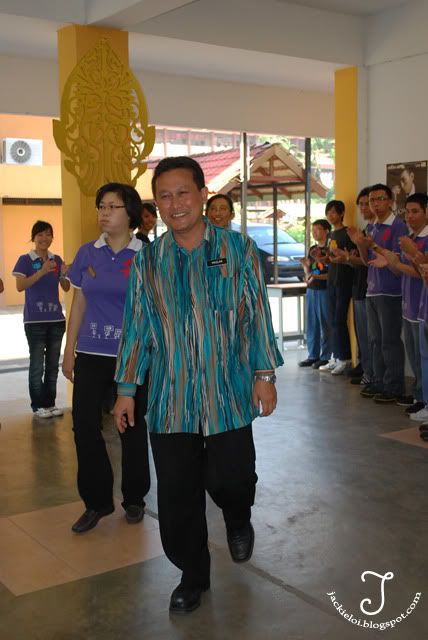 * And SHS Principle *


After that was a speech giving by Pn Chew & Principle.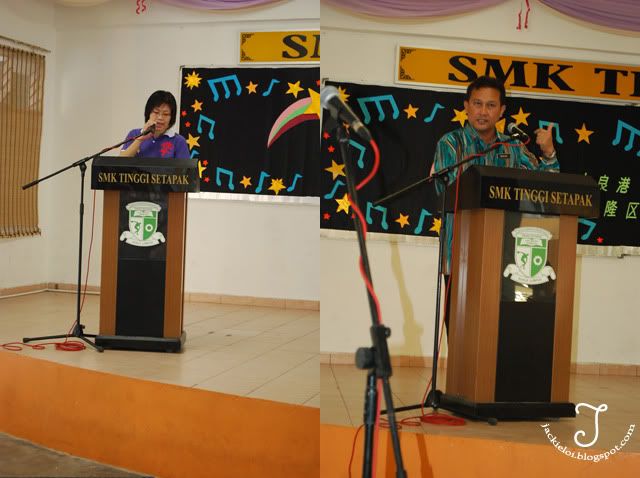 * Speech given by Pn Chew & the principle *
* Giving souvenir *


After the speech, opening ceremony for d competition was made.


* Opening ceremony *


Next d competition begin. I m kinda lz put all contestants pics, thus i compile all into a list for ez understanding. The competition was categorize into 2 which is group and solo. The competition begin with group category.



After d end of the group, surprisingly John Wang arrived the stage and performing 2 song to all audiences.


* John *
* Distributing the poster *


His album was on sales too with RM20 price + his signature and pic taking season..LOL! Around 11.30am, break time started.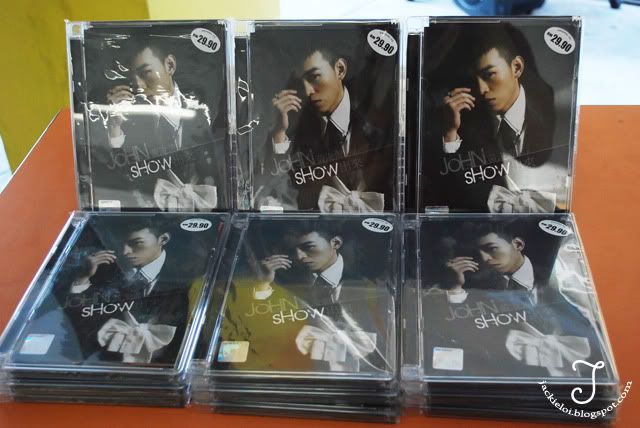 * John CD, SHOW *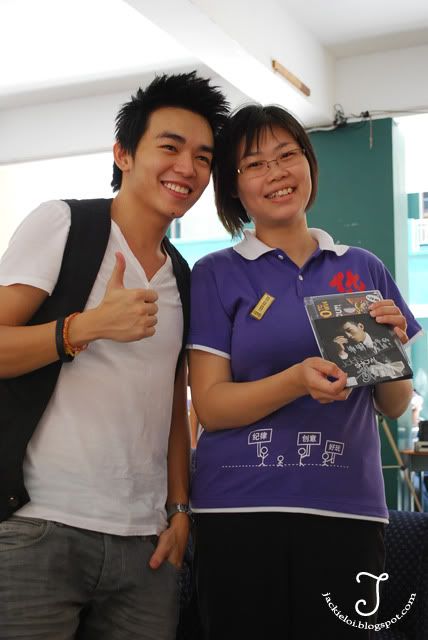 * Pn Chew nv miss d opportunity to take pic wif him =) *


The event resumed with solo category around 12am.


* SMK DIY? Could it be Sekolah Menengah Kebangsaan Do It Yourself? LOL *


Well i guess u r surprice too wif d number of contestant rite? haha..i din manage to capture all d pics until d end coz some accident happen. However i will reveal d winner of d competition!




GROUP :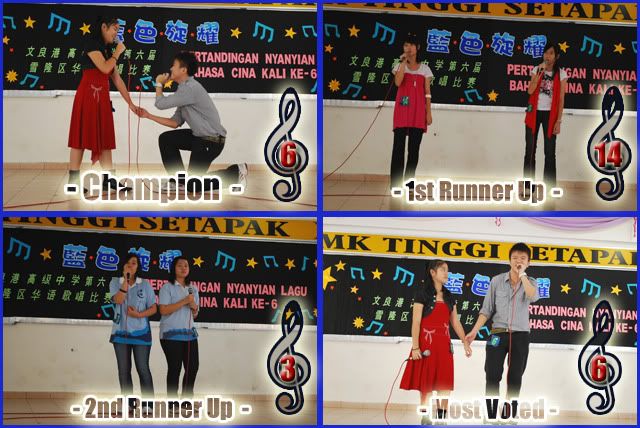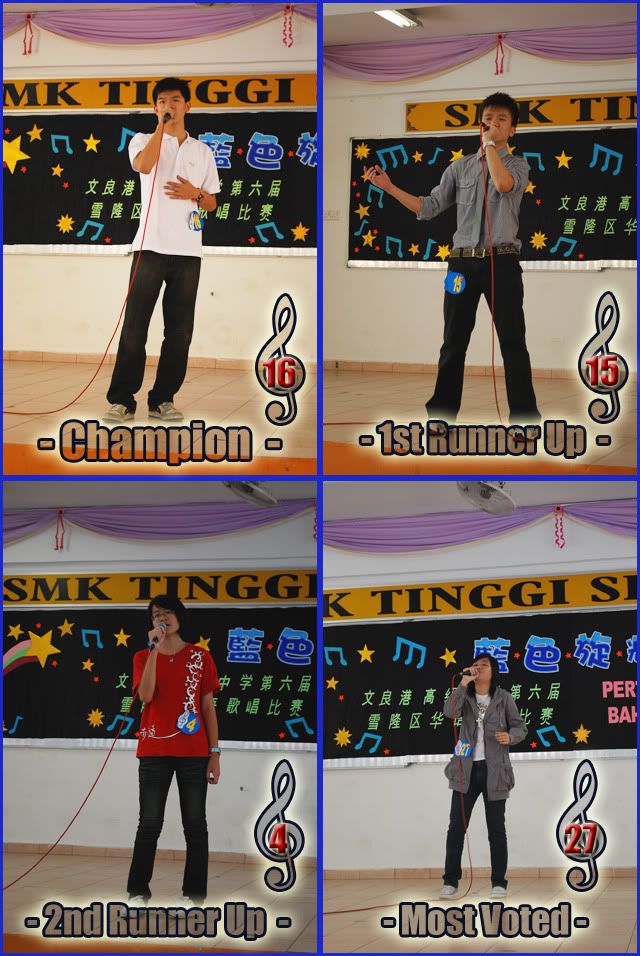 Well, i personally like 2 groups who didn't manage to win anything.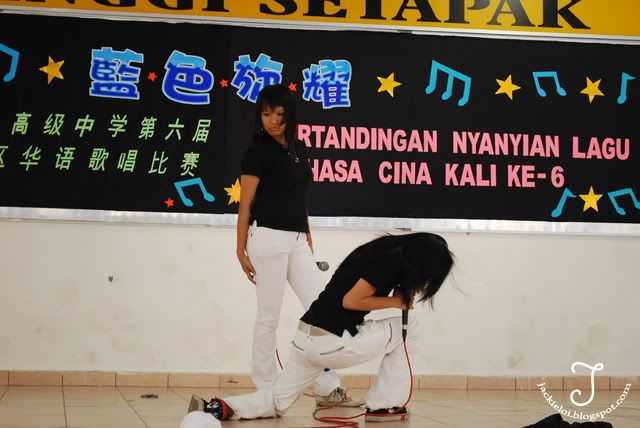 * Group 5 - They dance like nobody business..rocks! *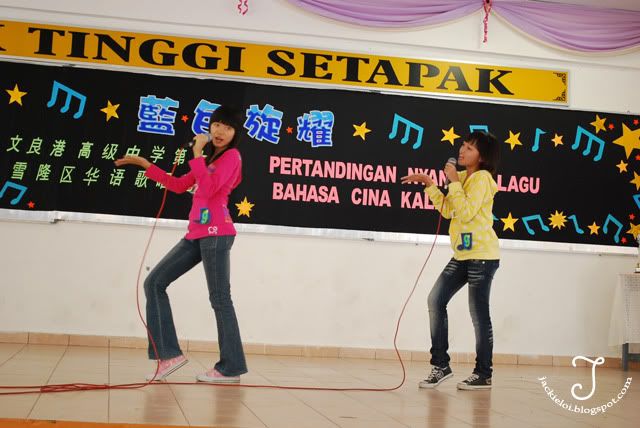 * Group 9 - They are so cute..i mean their voices XD *


I felt this year alot contestants had a splendid voices. They can actually perform wif their voice very well..urhm not to say very perfect, indeed they need some training in controlling their voice. Anyway, i can feel alot of them are reli performing very well. Hope to attend this event again next year ^^