I guess my life is full wif food recently..LOL..damn my tummy is getting bigger from day to day..sigh..promise myself, muz start JOGGING ADI!! ROARR!!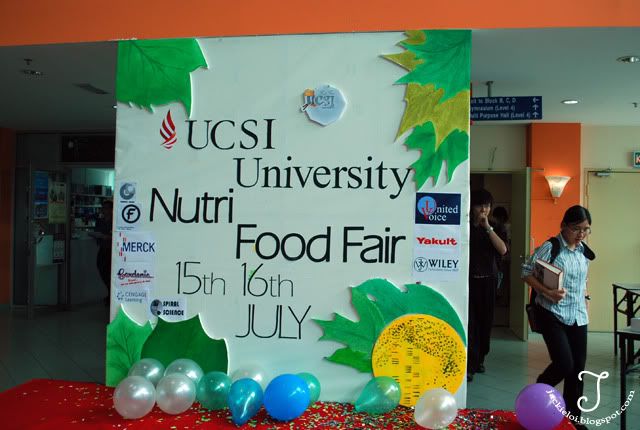 So, my uni just had Nutri Food Fair on 15th & 16th July. Ok at least is Nutri food, some healthy food..not like those "lap lap chap chap" food XD..i attended both day because they have difference booth on both days.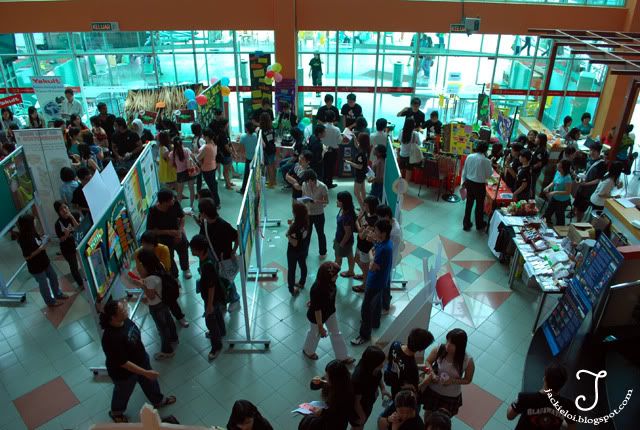 * Crowded with students & lectures *


To be honest i not reli get attracted at all on those food..oh gosh, mayb because too healthy for me XD..plus the price is kinda expensive..LOL..reli thanks to joe to spare me RM8 coupon for free..FYI i m pretty poor recently until nv get lunch at all..LOL..a good opportunity to me to diet as well..kill 2 bird wif a stone XP..

Anyway, lets my pics speak now..i din reli manage to capture any nice pics..it seem more likely a random shoot..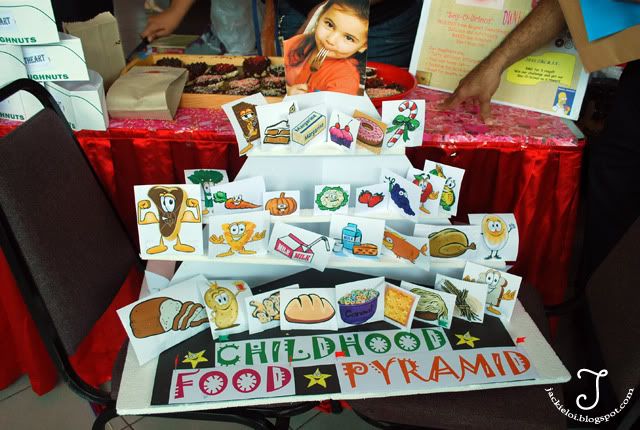 * Creative Food Pyramid *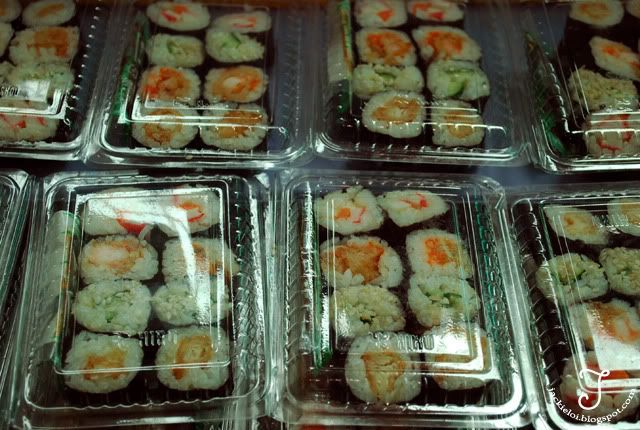 * Sushi...HEY WAIT!? Sushi healthy? LOL *
* PaChili = Chili + Papaya *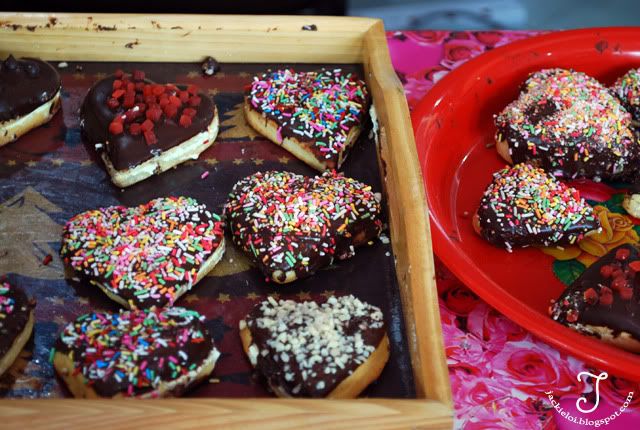 * Err..i think this is doughnut *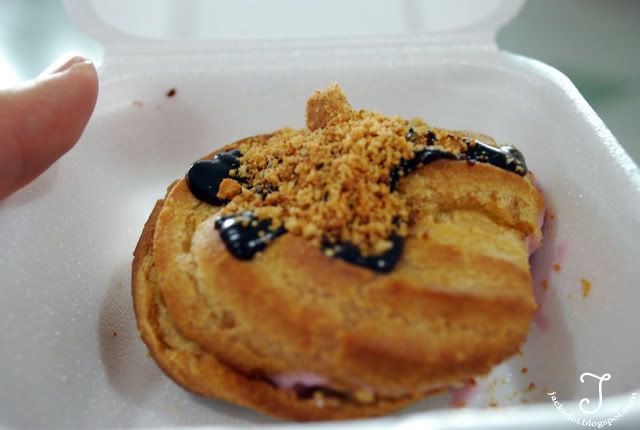 * Yam puff *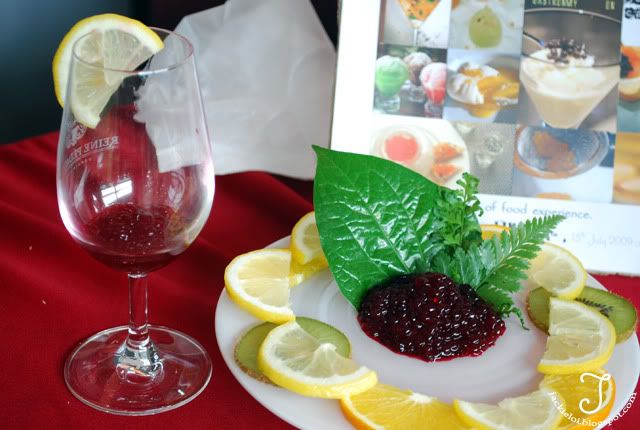 * Guava drink *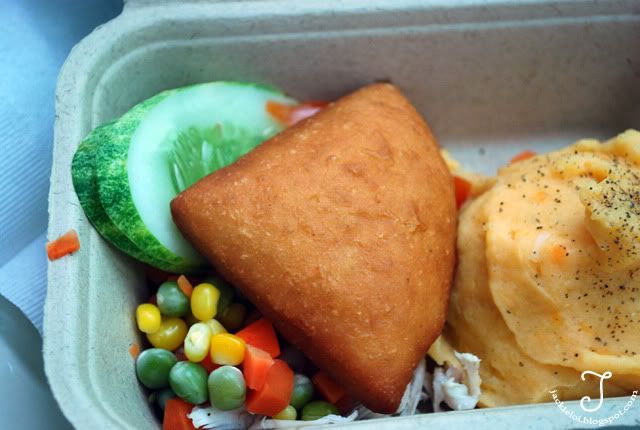 * I forgot what is this..but the right yellowish thing is mash potato *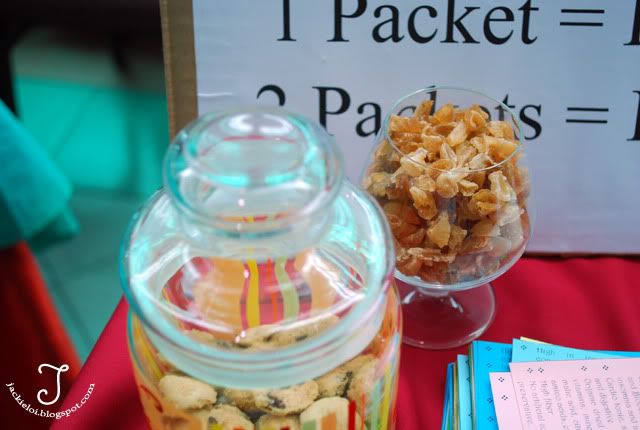 * Cookie +Dry Longan *
* Pizza. Forgot what flavor. dun think will healthy also no matter what flavors they use XD *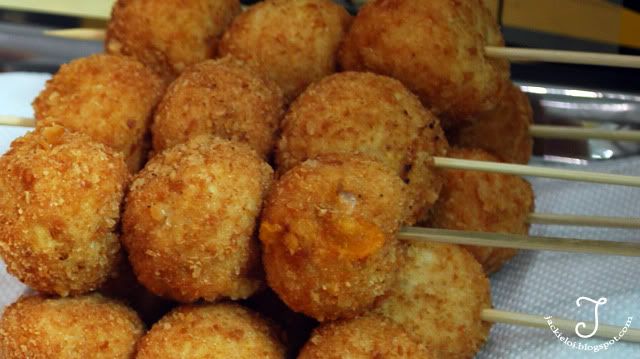 * Baked Pumpkin that look like fishball *





i guess my pic is not good enuf to make ur saliva out XD...will practice more and more to improve myself!