Still remember my
KFC Flava Roast
contest? Yupz i won
RM100 voucher
from there. Thus i grab this opportunity to treat some of my fellow friends who support me as a token of appreciation. I held this gathering yesterday at KFC, Mid Valley. I asked quite num of friends to come but ended up only few of them attend, which are :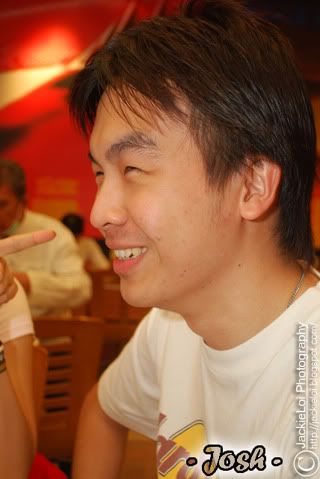 * Pretty boy Josh & Jess *


Well, at least tats a good things =P..less ppl can eat more..haha..Unfortunately Griza & Josh was not there for lunch wif us. They just hang around. That's mean only left 5 of us ate. We ordered quite alot though only 5 of us =P..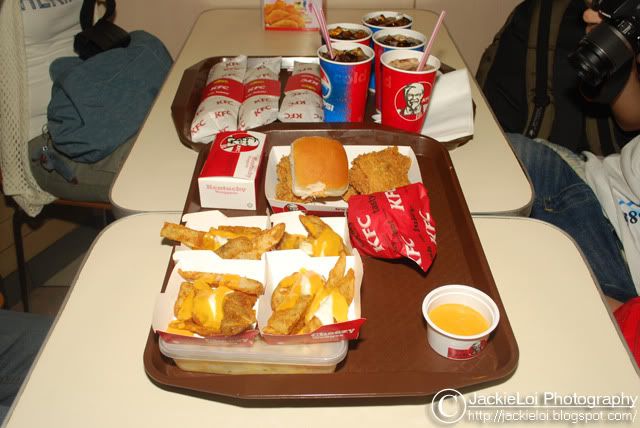 * 5 drinks, 4 cheesy wedges, Chikaroni, Zinger burger, 3 twisters & a dinner plate set *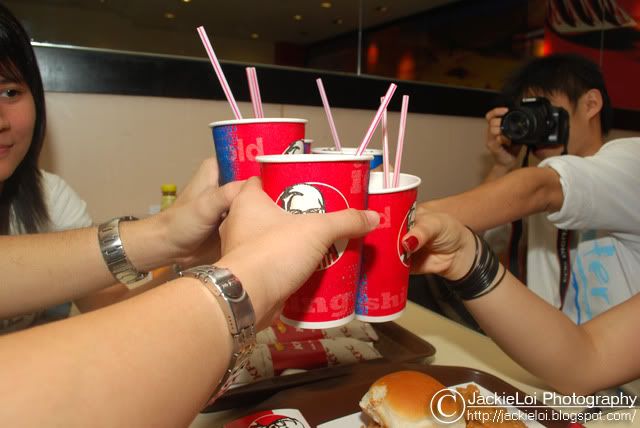 * Cheersssss....with my big fat hand..LOL *


Once in a while hang out in a small group of friends is not a bad idea. We get to communicate more efficiently..haha


* Jessica camwhore moment *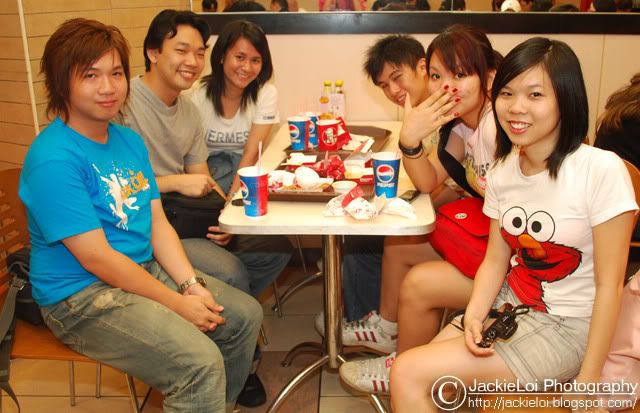 * A group photo before Griza left and Josh came *


After d lunch, Griza went off to meet her friends while Josh & Jess also went off. So left four of us. Being wondered what to do next, we decided to watch a movie. At 1st we wanted to watch "The Proposal" but then screening was kinda late. Then we decided to watch "Aliens in the Attic".



After bought d tics, we still got one hours time to spend. Nigel asked us to play arcade because he wanna challenge Jeffro in racing game. Meanwhile, i went to change RM5 token to play Time Crisis 2. I guess thats d only my favorite game in arcade. I dun reli in to racing type game.

After 1 hours, we went into cinema and begin to enjoy our show.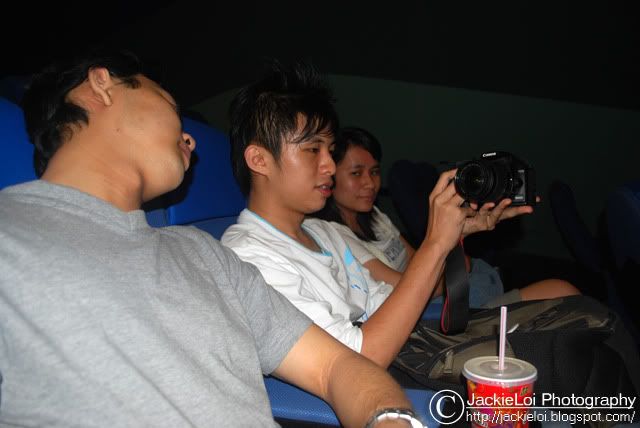 * Taken inside d cinema *


Here the short summary about the movie :


ALIENS IN THE ATTIC, co-sipted by one of the writers of Madagascar and the Academy Award(r)-winning Wallace and Gromit: The Curse of the Were Rabbits, is an adventure/comedy about kids on a family vacation who must fight off an attack by knee-high alien invaders with world-destroying ambitions-while the youngsters' parents remain clueless about the battle.


In my opinion, the movie was another lame joker type but hey!! i like it ok! ok tats mean i m lame..i admit i m..hahaha..is a nice comedy movie about alien invaded earth and been smash away by a bunch of small kids. Well is recommended for those who wanna relax their mind and need some laugh. Trust me, it worth ur purse =)


* The kids who protect the earth.... *
* Oh yea i know she is hot =P *
* My top 3 fav character in d movie, Ricky! He damn funny when he became Alien Zombie *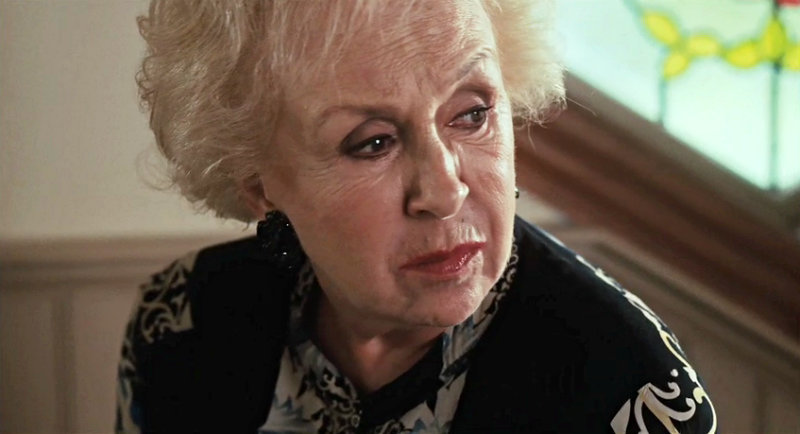 * My top 3 fav character in d movie, Nanny! She can perform Shoryuken when she become Alien Zombie *
* My top 3 fav character in d movie, Spark! The only good alien & wif 4 arms *



After d movie, we have nth else to do and kick our butt back to our house. In addition Jeffro was having exam today and he still willing to spend time came out yesterday. Thanks buddy...hope to c u guys soon again! =D

oh btw, i m going "Murderer" movie tmrw =)..looking some1 to had dinner wif me & max tmrw..any1? haha