Last 2 days Ken organize another burger outing with bloggers. OMG! If this happen once a week my tummy is expending all direction T__T..This time the burger outing set at SS15, the stall that i went last time after MDG event.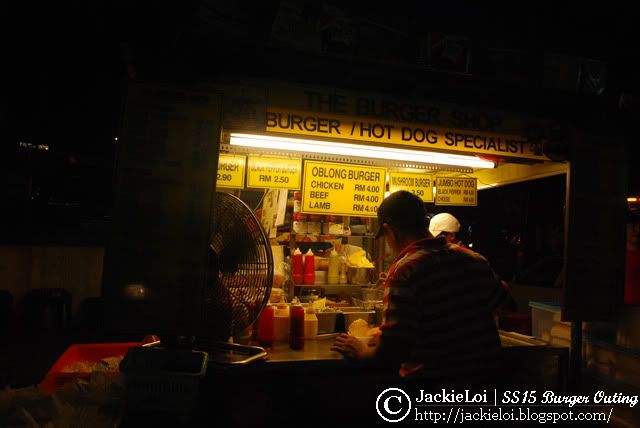 * The burger stall *

Not much ppl attending the outing since every1 was busy with their stuff. Not to mention Jess who overslept and miss d gathering =P. The ppl who attending are :


Well, i ordered Burger Ayam Double Cheese Special since the last time i ordered Chicken Foldover only.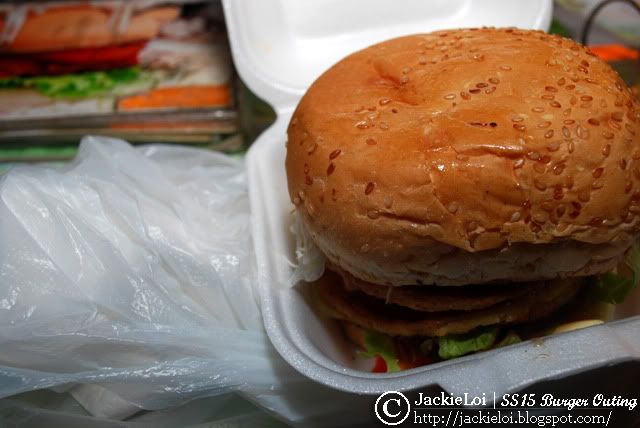 * Burger Ayam Double Cheese Special *


I dunno why, i felt that sauce of this burger this time not as much as last time. Last time every1 called that burger from the stall as "burger banjir"..but how come this time so little sauce only? =(..i abit disappointed though..


* J's burgers *


Some of us ate the burger with hand, which was traditional finger licking good way. For ppl who wan clean and dowan dirty their own hand, we use FORK, modern and polite way..hahaha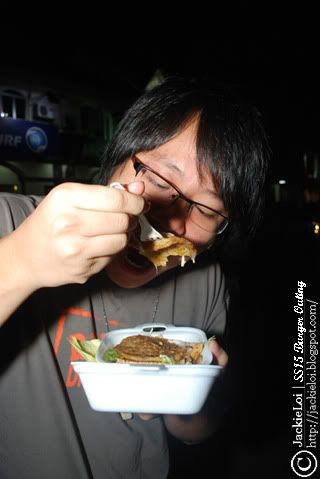 VS
* Fork VS Hand *


Nothing much to do last nite actually. We just hang around for one hours and went back adi. We even saw Chris at the stall as well, with Shaz. I guess Chris reli loyal customer and fans for this stall =P..alrite i end my post with 2 group pics =)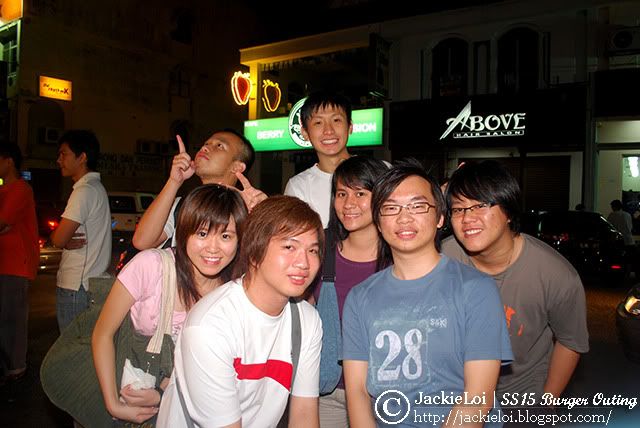 * Group pic *