Yosh! It have been a time since we do this kind of gathering. I mean, dun include d event & movie screening we went. This gathering was started from a well known source, KIM! hahaha...Anyway, it happen last 2 nite when ken on9 and kim keep asking for burger from him. Thus, here come bloggers gathering who crawling for burger.
Initially we suppose to get to the
burger stall that located in front of Fire Station
. Unfortunately d moment we reached there we saw there was a road block by police and the burger stall was not there. I called Ken and he suggested to changed place to SS2 burger stall, located somewhere near the police station.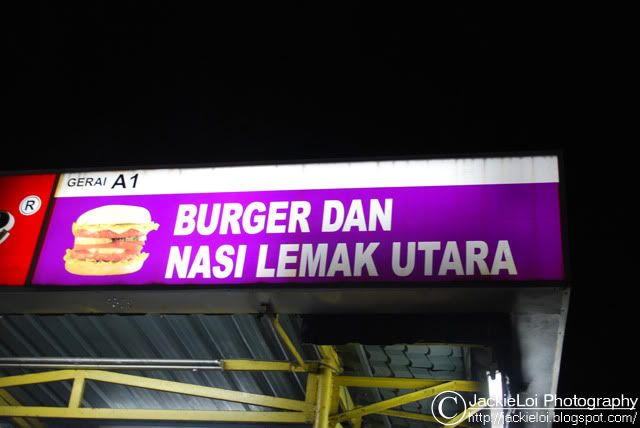 * Burger dan Nasi Lemak Utara *

There are total 14 bloggers of us attending the gathering. Here the list :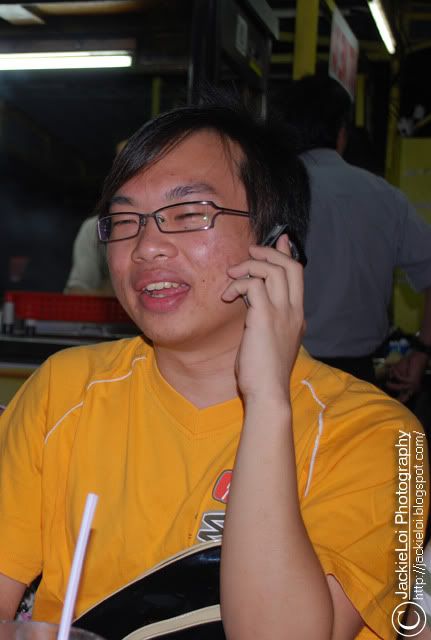 * Alex *
* Pang Yuen & Jen *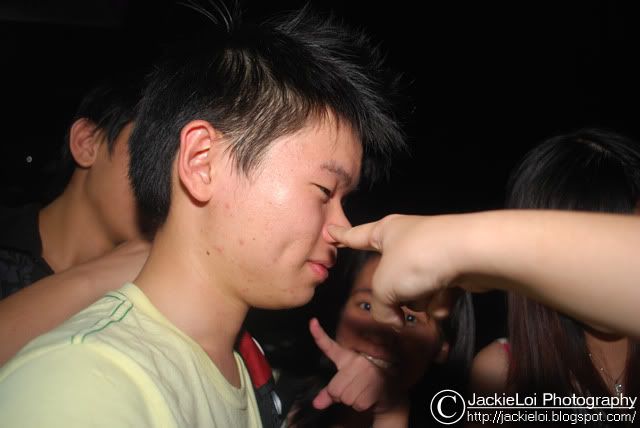 * Misleading pic...Ewin *


what? 13 bloggers only? alah...i forgot myself..too bad no solo pic of myself tat nite =p..

i ordered a burger Ayam Double Special Cheese which cost me RM5. The burger is kinda big and very hard to bite and hold for me =P. However d taste was not bad. It have been few months since i ate ramly burger. Damn chun d satisfaction..LOL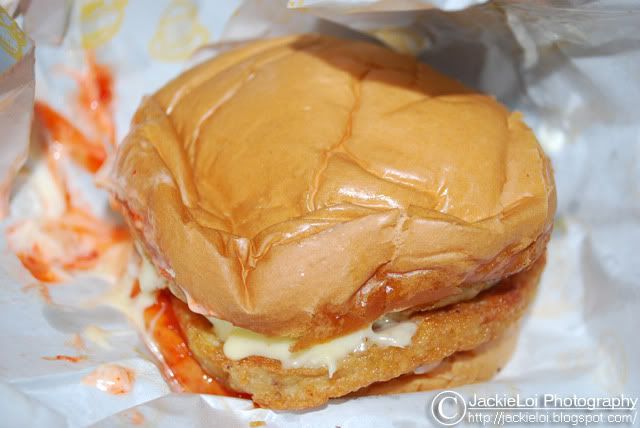 * Burger Ayam Double Special Cheese *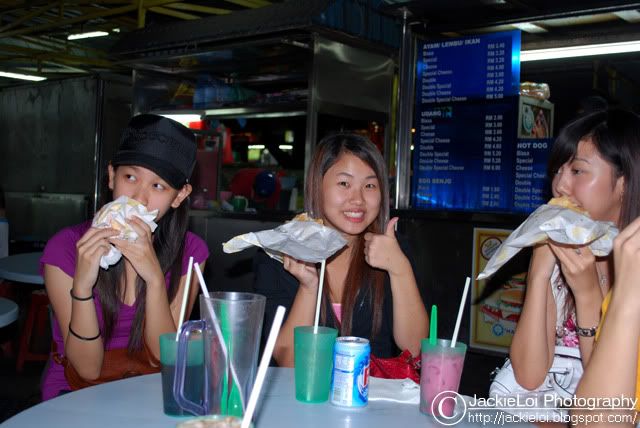 * Adele thumb up for d burger..=P *


The time for last nite past kinda fast. We been sitting there for almost 2 hours but for me just like 30 mins. Most of the time we used to chit chatting, joking around about tripod (u know i know what i m talking =P), talking about photography and even started to camwhore around when me & Ewin started to took out our cam.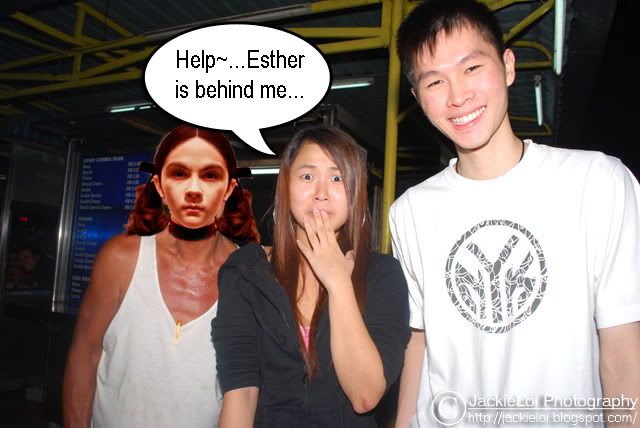 * Esther-ing season...no? hahah *


A nice outing for me last nite. It have been time since we relaxing and chat that much. More gathering coming soon which is tmrw and oct, wif SG Bloggers. Cant wait their attendance to here and meet them =). Till then, i end my post wif our group photo last nite.


* Group photo. In case u all wonder where is my pic =P *


p/s i took d group pic wif my tripod. When i took out my tripod n set it up, Ewin said "u serious?", i replied "yes"..after few second "U serious ah?", asked Ewin again n i said "Of coz, i very serious"..hahaha..well, i can be crazy for photography..i guess =P