*Jeng Jeng Jeng*

Finally my presentation for Film Studies over! I am quite surprise when my lecturer praise my group video as one of the best! Wooohoo! I guess our hard work wasn't a waste! Thanks alot mate!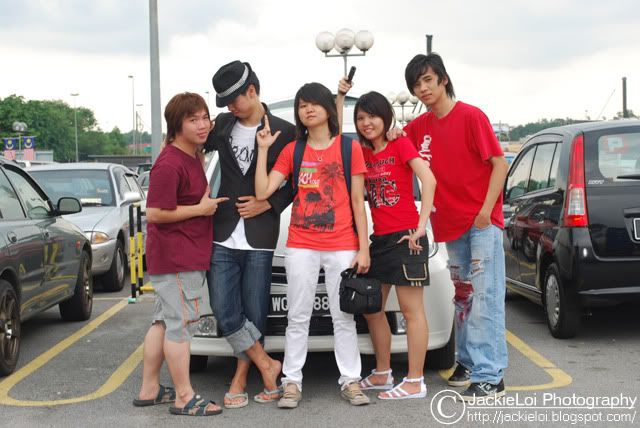 * My mate *

As a student for Film Studies class, i teamed with Nicol, Yeng & Tat to completed our final assignment, which is produce a video based on script given and storyboard done by our own. We choose Adeline script, "Lay Lady Lay" which we later change the title as "The Fate".

Due to short of male actor (because i nv voluenteer myself to act..haha), nicol asked helped from her friend, Nicholas to join our crew and become the main character.

Here a short brief of summary about the movie :


The story is about a guy (Nicholas) who having affair with his boss wife (Nicol) and dated her for quite sometime. When the boss figured out, he angry and hired an assassin AKA killer (Tat) to kill both of them.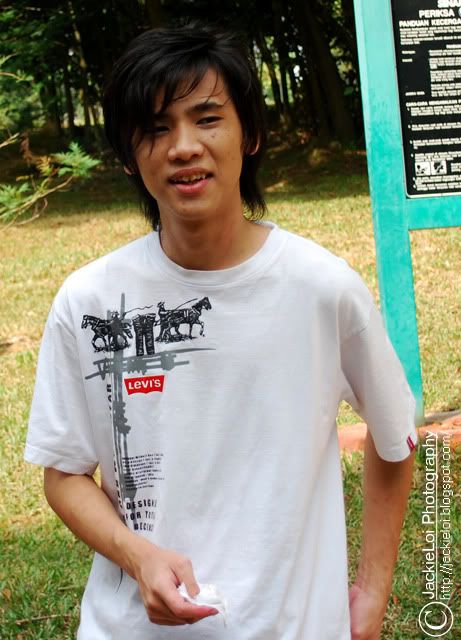 * Nicholas as the Guy *
* Nicol as the Girl *
* Tat as the Killer *
* Me & Yeng as director, cameraman, producer or in other word, ROJAK! *


On day 1 of shooting, we went to Taman Tasik Permaisuri on 7am. The scene we gonna shoot at there was d scene of flashback where Nicholas dated with Nicol and scene where Nicholas been hunt down by the killer. In addition, the scene v shoot at there was a scene where the killer killed Nicol.



To be honest we are facing alot obstacle at this place due to too much ppl exercising on the morning. We have to wait until no one to disturb us then only we can started our shoot.



One of my favourite scene in this film was the wounded Nicholas on his right leg. I dunno how the hell my mate got d way to create d blood effect without using tomato sauce. Here are the way :



1st, apply white glue and make it looks like bullet hole. Then add tissue paper while waiting the glue to dry. 2nd, prepare Red Artificial Cochineal Color. 3rd, pour on the "wound" and apply it gentle (WTF). 4th, apply some BB cream to make the skin color pop out. Apply according to the situation.

We completed our shoot around 11.30am. Next i brought them to the abandon house locted at bangsar (the house where i shoot Adele last time) for our next day shooting for the killing scene. However they claim d house too creepy and refused to shoot at there. Thus we need brainstorming for a suitable location until Nicol said do it at her granma house.

Day 2, we went to Nicol granma house around 10am. After survey around the house, me and yeng decided not to use it due to not suitable feeling. Again, we are facing dead end. Then we went back to Nicol house and continue brain storming. Finally we came out a conclusion, change the setting and storyline. We agreed to shoot it at a parking park where that location gonna be the place Nicholas been killed and Balakong Jaya Jusco was our choosen place.

Before we move our butt there, v shoot a bed scene at Nicol house..to be exact, her parent room and bed..LOL!! Skip this if u r below 18 years old =P


* Budak baik jangan tiru *


Finally, we went to shooting at Jusco Balakong. Another challenging location coz lot car moving around and kind distracting. Thus, we waited until d situation cleared and started out shooting. At here, scene where Nicholas been killed by Tat was filmed.


* Tat moving to the Guy direction *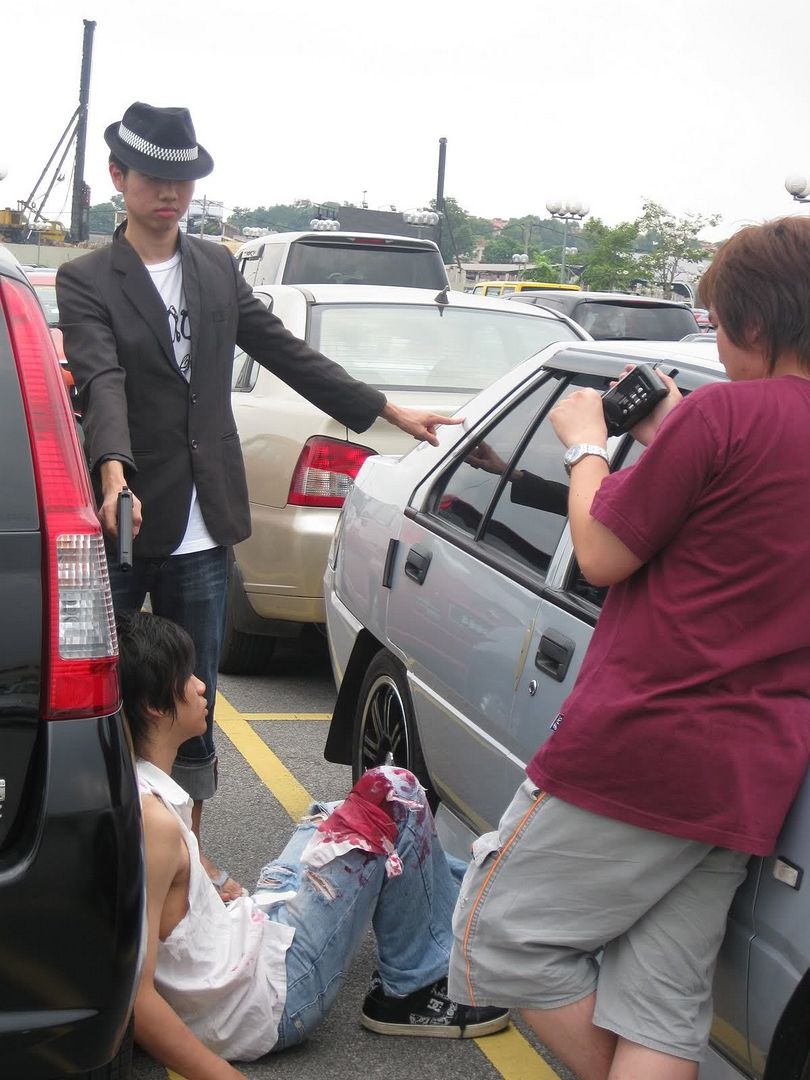 * I shooting the scene using handheld *
* And there, he die. No blood? LOL *


So this is the end of our filming, 2 days! I never expect we could done that fast. Thanks to my mate! I spend 2 days to editing the film as well. Oh before i forgot, dun expect too much of the outcome on our video. Our movie was using low budget, normal V-cam and a tripod only. In addition, my lappie was lag. So i m forced to reduce the video quality in order the software work well. The only and one software i used to edit this video was Movie Maker, XP version.



Pls do comment on d video =)