OMG!! Final Destination : Rest In Pieces is release soon on september without realising.

as the title said,

I Don't Want to Rest in Pieces like Final Destination

because

I Want To Rest in Peace!!

LOL XD

Seriously if some horrible accident that gonna happen on me and cause me die in a pieces, i guess my first reaction before die was like this...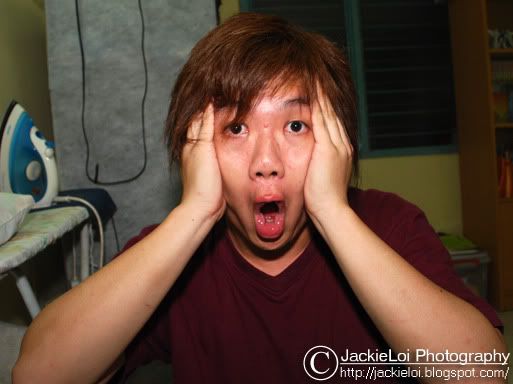 * OMFG!!! *



Oh shit!! I know i look funny but tats d best expression i could give before i rest in pieces. Well, if some pro photographer could capture my that moment before i tear off, mayb i could b famous on next day when that face appear in newspaper..XD

Anyway, thanks for Nuffnang given me opportunity to win a pair tics for this screening. My final word...



Pls forget about me wanted to be famous after die in pieces, I still Don't Want to Rest in Pieces like Final Destination!!!

hahahaha