Well i guess this is a surprise to everyone. I got
MTV World Stage Passes
but i din attend! I surrender my passes to some1 else. Reason? For a sudden i dun have mood and motivation to go =P..i guess
Kristine
"stimulation" lost it's effect. In addition, a day b4 d event Kristine told me she having fever. So i decided on behalf of her that both of us no need to go..WTF! hahaha..i hope she wun kill me after read this XD
Anyway, while every1 excited for d MTV World Stage, what i m up for yesterday? I went to Mid Valley KLPF tagged along wif
Ken
. Ken told me one of his photo was display at Photo Malaysia booth. Thus i went there to have a look as well as look on other photographers work.

As soon as i reach d destination, i am shocked looking so many cameraman AKA photographer surrounded d stage and taking picture. Being curious to know whats on the stage, i took a peep and i found out models was posing wif some camera. And i get to know that there are competition among themselve where who manage to capture the best model pic of that will able to win a prize.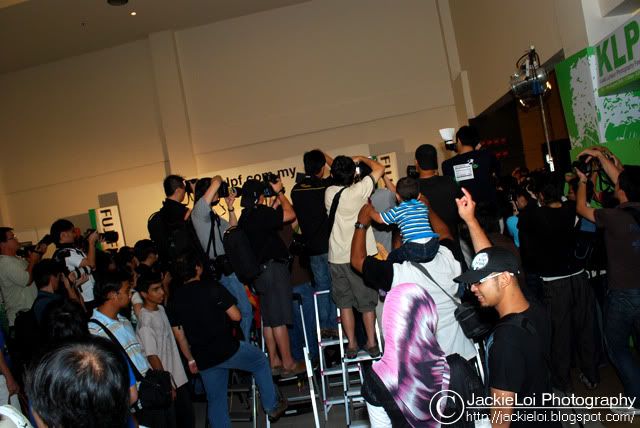 * Those photographers...until they bring their own stair to climb *


Oh well, i m not interested on d competition, i just taking those model pic just for fun. I am pretty jealous looking on those photographer gadgets. Zoom lens at least 200mm, SB900 speedlight and most important, they had live view function. WTF! My D60 dun have live view! Being no choice i need to carry my D60+SB600 attached on it and raise my hand while holding it to snap d pic. Why? coz i m so short and couldn't go to front =(..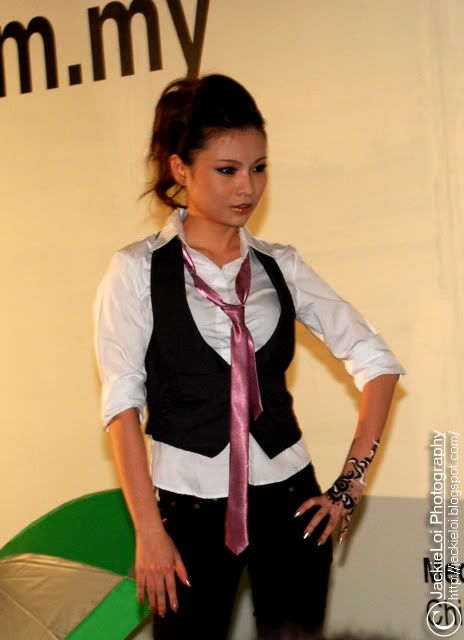 * Model 1 *
* Model 2 *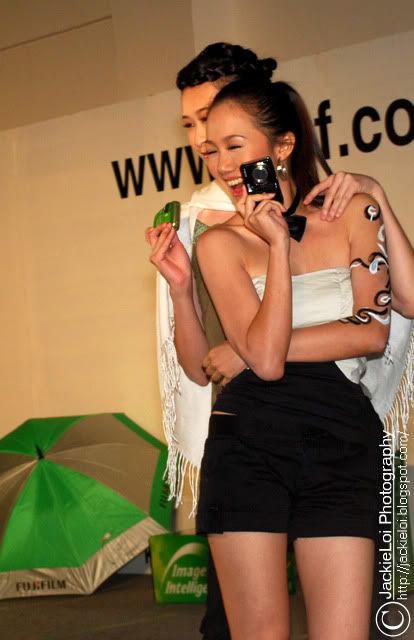 * Model 3 *


Well, i guess the main attraction of that event was appearance of Louis Pang. To be honest i dunno who is him until Ken told me he is famous photographer specialist in wedding photo. Louis Pang was there to giving speech to every1 about photography.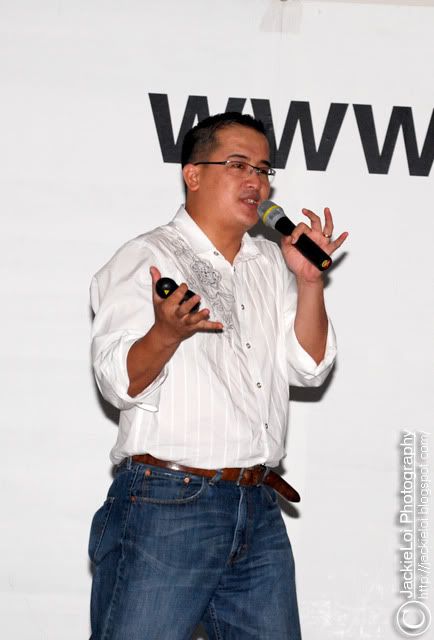 * Louis Pang on stage *


I kinda love d word he used to motivated us. He explained to us how to be extraordinary than others photographer and how to take difference pic than others. He even showed us all his photography and he seriously impressed me. I guess i seriously get attracted by his photo.

One new thing i learn from his speech was the word of Photography itself. Photo in latin mean Lighting while graphy mean art of drawing. Thus when it comebine, it means Lighting art. Tats shown that in photography, lighting play an importance role.


* Demo lighting to us *


Louis also demo to us how we play and manipulate lighting. He showed us his tri-flash and reflector. Well, he reli awesome! He inspired me damn alot! I guess i need start practicing my skill seriously if i reli want a nice pic =)


* With Tri-Flash with SB900 as commander *
* reflector *


I din attend his second session of speech coz i went back home adi. Gosh,i get addicted on this thing so damn alot now =(..this hobby reli damn expensive n need big invesment..hahaha..