Date : 25 August (Tuesday)
Time : 9.30pm
Venue : Cathay Cinneplex, Cineleisure

Courtesy of Nuffnang, i got to watch Murderer Premier Screening. Wow, almost one week once movie from Nuffnang adi...haha..due to that reason i from some1 who very seldom go to cinema for movie become very active to it now. Well, after all that's one of d chance i get to meet with my friends and gathered.

Before the screening, few of us went to Station Kopitian that located at Cineleisure for dinner. Coincidence we met TC,Nicole & her sis, Wern in d restaurant.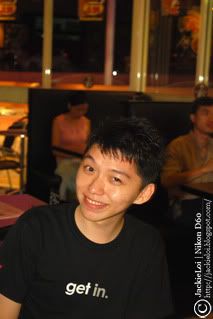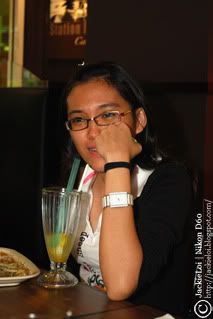 * TC & Wern *


If i m not mistaken, this was my second time having meal in Station Kopitiam. I remembered i having it once with my parent at Kepong Carrefour. I ordered Omelet Fried Rice as my dinner which only cost RM6.90.


* Omelet Fried Rice *


And here come the group pic after dinner, thanks to Joshua for d photograph.


* Sam after effect because of flash from my cam..haha *


After the dinner, we headed to Nuffnang booth to collect our tics.


* Nuffnang Booth *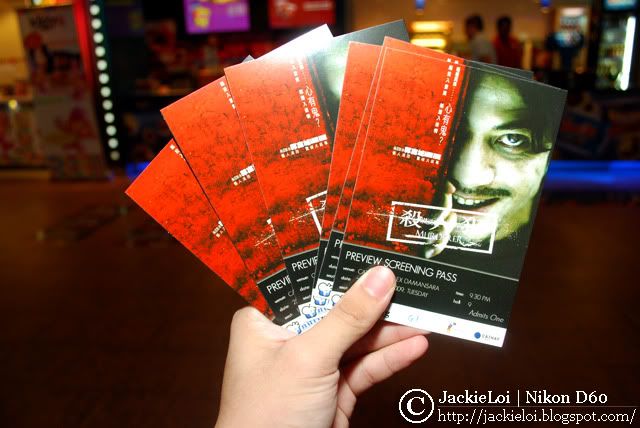 * Jeng jeng jeng, all my tics =D *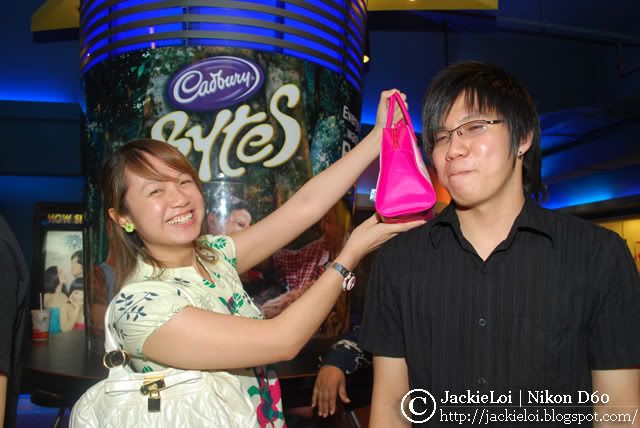 * Wen Pink so happy to meet Joshua again..LOL *


There is another hours to spend before the screening start, thus Sam suggested to have a bowling match on upstair. 6 of us which were me, Sam, Amanda, Max, Kristine & Joshua went to play while others bloggers join up to meet us at there later.


* Kristine entering the bowler name *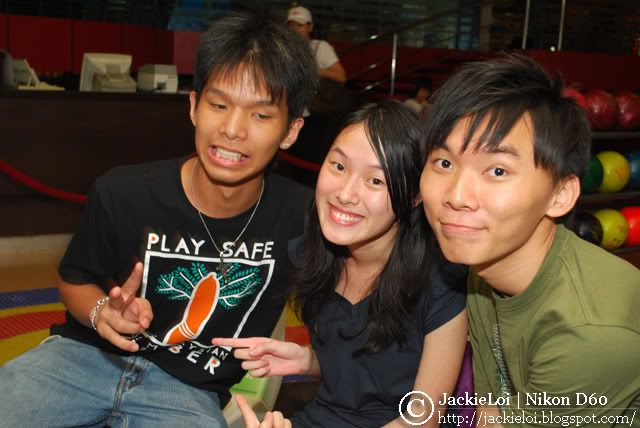 * I wonder what is Sam looking...cough cough.. *


I took this opportunity to test some shoot and i guess i did d correct way. d shoot i wanted to try out is make the background in motion but the subject clear and sharp.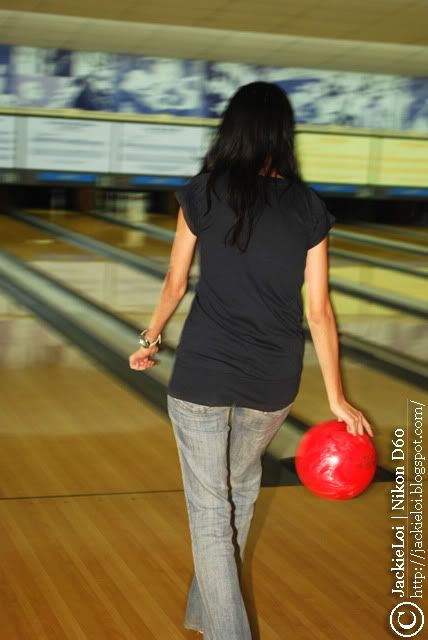 * Bowler : Amanda & Kristine *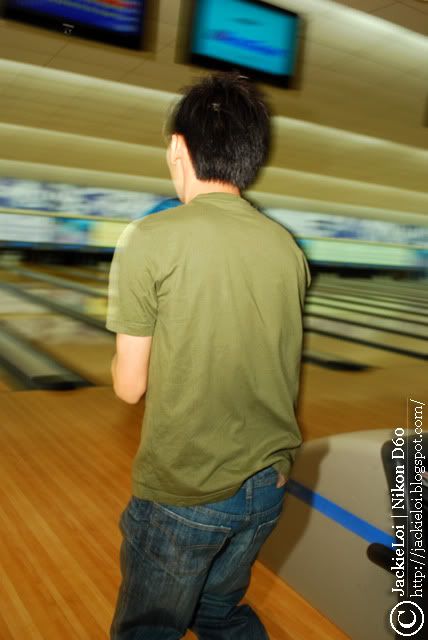 * Bowler : Joshua & Max *
After some of the bloggers came to meet up us at the bowling centre, they start camwhoring around. Being "stimulated" by their action, i catch few of them camwhore wif me..hahahaha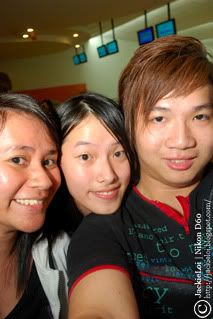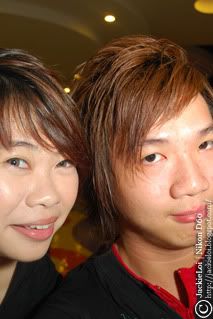 * Adele, Jacq, Amanda & Kristine *
Ok i know i look suck..i hate my freaking long hair now!! ROARR!!! Anyway, another group pic at bowling centre. Thanks to
Jonathan
for the photograph.
* group pic at bowling centre *
We were late to the movie for 15 min due to the bowling match. As result i miss d front part of d movie. Nevertheless, lets grab some summary of the movies :
Ling (Aaron Kwok) is a self-assured Police Chief Inspector. He solved numerous difficult cases, has a flawless track record, and is nominated for a major promotion. He has a gentle wife, an adorable son and a posh lifestyle. In every sense, he is as enviable as he is successful. His perfect life takes an abrupt turn when, on one of his operations, he faints and wakes up to discover his short-term memory is damaged, and his top colleague mercilessly killed in the same building. Ling's colleague is the third victim of a cold-blooded serial murder. Each time, the victim dies a slow death in unimaginable pain. At the height of his life, Ling encounters this most vicious murderer in Hong Kong's crime history. He must catch the killer at all costs. But as Ling sifts through the clues, he finds that all the evidence point towards himself!
"
ORPHAN!! ORPHAN!! WTF!!! ORPHAN!!
"...i guess this was every1 reaction in d cinema last nite for those who already watched
Orphan movie
. I hate to admit but i have to say, the story line and concept more or less exactly like Orphan movie. If u get what i mean, then u'll know how the whole story going on already. Anyway i am not gonna reveal any spoiler on this movie. To be fair, i push aside Orphan movie and i have to say that this movie was pretty good at the beginning of the show where all evidence was pointing on Aaron Kwok as the Electric Hand Drill murderer. However till middle and ending of the show was pretty expectable..Abit disappointed though..Go watch this show if u havent watch Orphan unless u dun mind been disturb by the same scene again or u r die heart Aaron Kwok fans.
* Aaron Kwok..... scary? *
* He gonne kill his Sonny. Why? Sonny is the key point in this show *
* My fav actress in the movie, Ning Chang *
* Not to forget Chin Ka Lok & Eddie Cheung *
* Aaron kwok who lost his memories... *
Sam moral value from both movie -
Never adopt children...
My moral value from both movie -
I can adopt children but not those look smart and cute cute type. I'll adopt those "bodo bodo" look..hahaha
We gathered at Cineleisure main entrance after the movie for another group pic..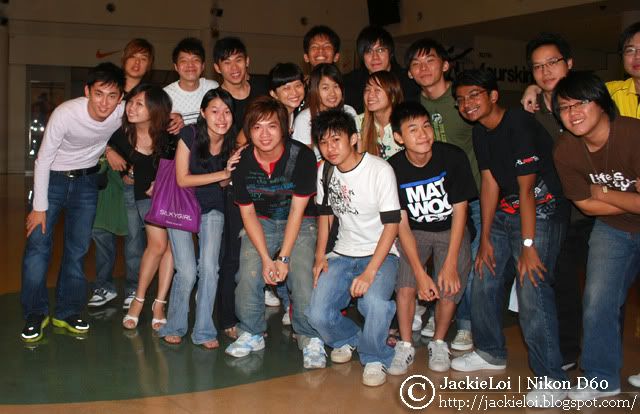 * A larger group pic *
And i failed getting a nice shoot..Sorry
Ren
, ur face been chop off =(..Another moral value behind my experience, bring TRIPOD NEXT TIME IF I WANNA GET NICE SHOOT!! LOL..