aimanmotor.com
was officially launched on last 2 days, 09/09/09, a day where very meaningful due to d figure. In conjunction of that,
Aiman Motor
was having dinner for the launched.
For those who dunno about
Aiman Motor
, here a little info of them :
Aiman Motor Sdn Bhd is an authorized dealer of Suzuki Malaysia Automobile. It is the first dealer in Malaysia to showcase the latest Suzuki Corporate Identity at its new 3S outlet that provides sales, services & spare parts under one roof.
With the new image, Aiman Motor offers its customers a much better glimpse of the brand's presence, services and dealership network. A refreshing service experience awaits customer as they get to view Suzuki products offered in a spacious and modern showroom showcasing the entire product line-up.
For more info, you can logon to
http://aimanmotor.com/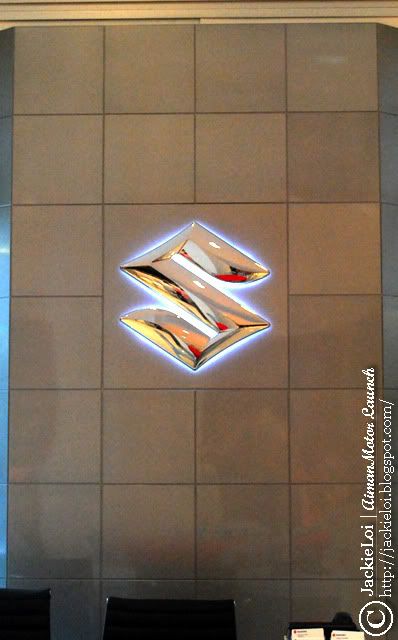 * Suzuki Logo *


FYI, ChrisThoo was the designer in charge to design their web. Due to that, he able to brought me & Yingzi to the event, and of coz including Jess as his assistance.


* Taking pic in front the shop *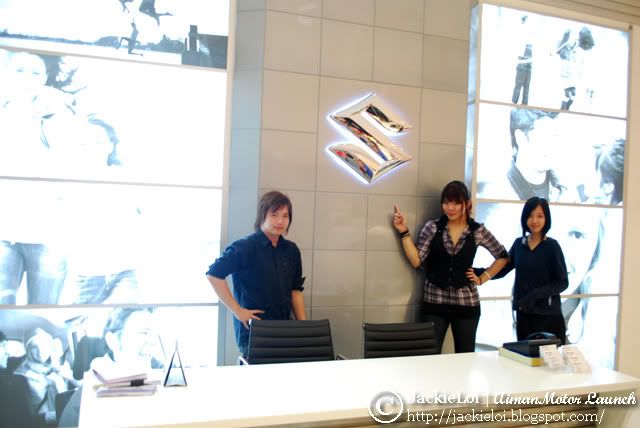 * And inside as well..omg i posing.. WTF! *


Once we enter the showroom where the dinner suppose to hell, we saw a sexy yellowish Suzuki Swift Sport babe awaiting us at there. 3 of us ran toward to it and took pic with the babe.


* sexy yellowish Suzuki Swift Sport babe *


They are varieties of food serves that nite. Too much to mentioned but i'll try remember what food are there. They are Curry Chicken, Fried Kuey Teow, Prawn, Nasi Lemang, Ice Kacang, Kuih-muih and etc. But thats not the best of the best yet! The main attraction food of the night was LAMB! OMG! I LOVE LAMB SO MUCH!! =D..i bet every1 do =P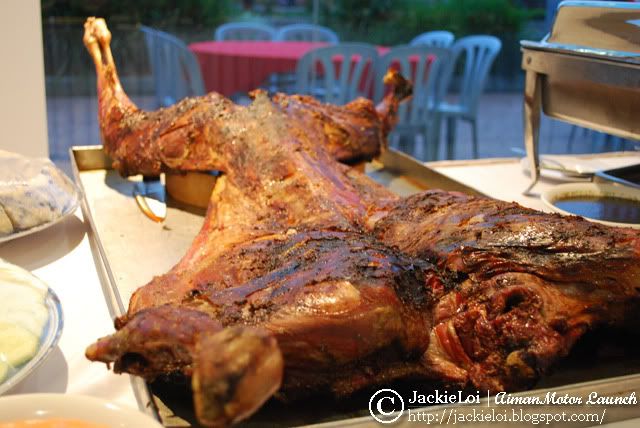 * roasted lamb *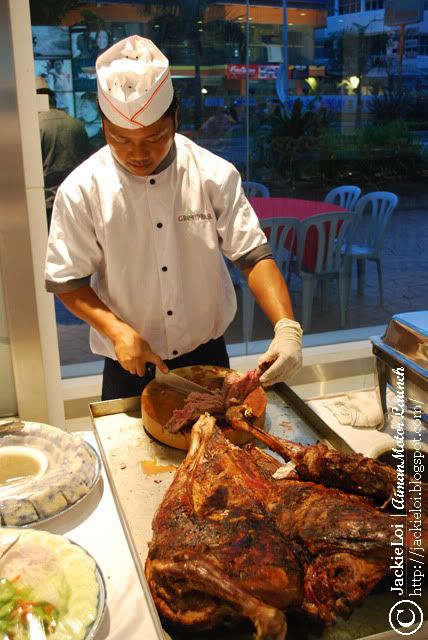 * The chef it cutting the lamb into pieces *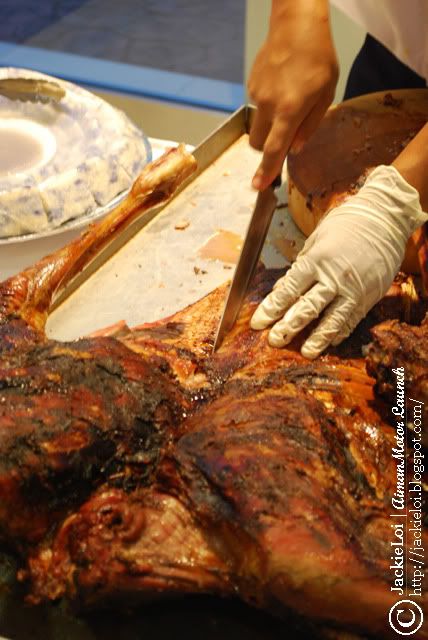 * jeng jeng jeng *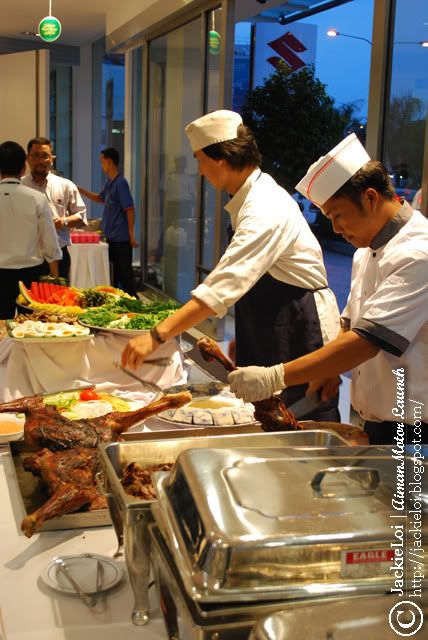 * While other chef was busy preparing other food to be served to guests *
* Some of the refreshment, side order, snack or WHATEVER-IT-CALLED *


after the buka puasa (fasting break) aroung 7.20pm, ppl start queuing up for the foods. I guess i took almost all the dishes that they serve into my plate..hahaha


* Malaysian courtesy, queue up for everything we wan *
* all guests ready for dinner *
* My plate..oppss..i over-ate that night..burppss *


and we start took pic among ourself during the dinner.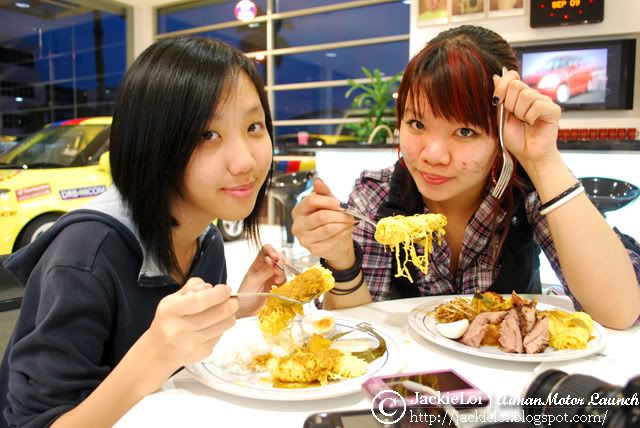 * Yingzi & Jess *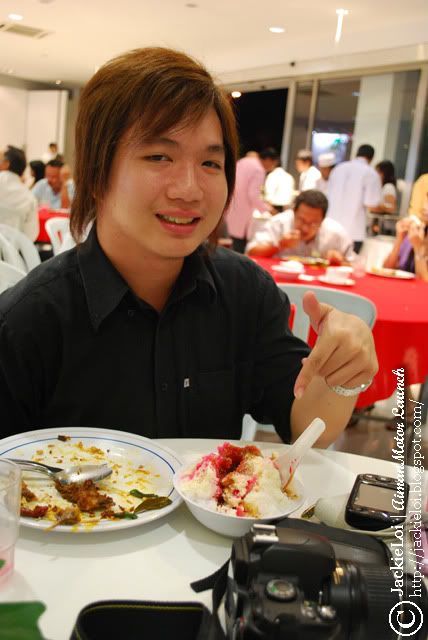 * And thats me been force to pose like that..LOL *


After dinner, being able to resist himself, Chris went to the sexy yellowish Suzuki Swift Sport babe to took pic wif it. Same goes to Yingzi who try to drive...illegally with phone on hand summor..LOL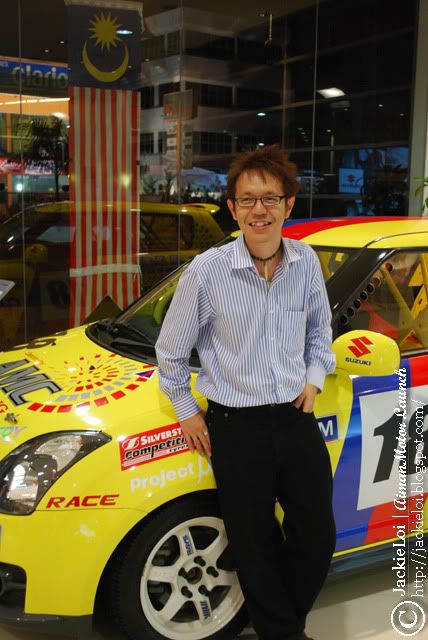 * Chris and sexy yellowish Suzuki Swift Sport babe *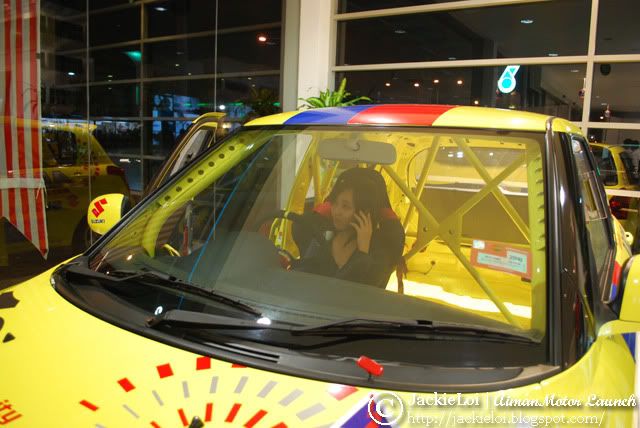 * as usual, Budak baik jangan tiru (good citizen do not copy this) *


The event ended around 9pm. It was a nice experience for me especially this is a very formal and official event, not like those nuffnang event where we can be as crazy as we can. Hereby i end my post with some sneek peek on aimanmotor.com web. Do sure visit it! i bet u'll like it ;)