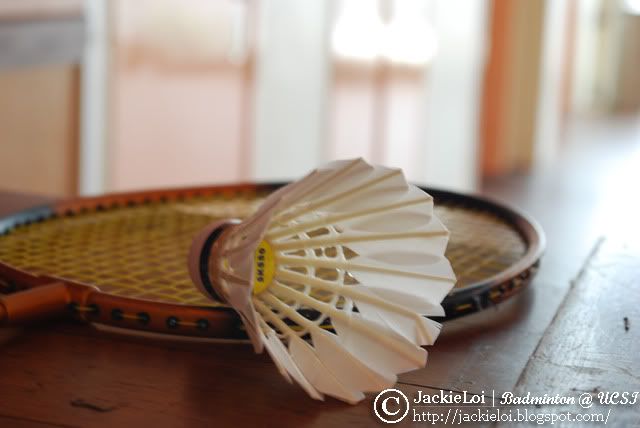 It have been few months since d last time i play badminton. Last night
joe
asked me for it and since i have nth to do after class, i agreed to join the game wif his friend.

There are 6 of us playing badminton : Me, Joe, King Sing, Yen, Jane, & Wei. I have been same class wif Yen,Jane & Wei since last sem in design & layout class but i never talked to them..not until today finally for d 1st time..LOL..sigh, guess i still need improve my social skill.

Play for almost 2 hours none stop for d game. Have fun and sweat in d same times. I guess i can start going my uni gym start next week since i m quite free this sem..hahaha..time to slim down myself. My stamina performances damn sucks when playing badminton today.