If any1 been in MV from 2nd~6th Sept, i m pretty sure u guys know about Adidas Roadshow on LG Centre Court. The objective of the roadshow is to present Adidas latest deodorant product, Action 3. Well, my main reason been there not bcoz of the roadshow, but coz of Bloggers from Project Alpha! They are at the roadshow on 6th Sept, 5.30pm~7pm.
Project Alpha is the first Online TV Show unveiling the real faces behind Malaysia's Top Bloggers. The show will take audience into various sneak peeks of bloggers' lives, who they are, how they live, what makes them tick and where they derive their inspiration to capture the attention and interests of millions of online readers on a daily basis. The show will also try to uncover their darkest secrets which they keep hidden from their readers. The first season of Project Alpha will feature Sixthseal, Redmummy, Beautiful Nara, Fourfeetnine, Kennysia, Nicolekiss and Budiey. Set to go live on Nuffnang.com.my and hitz.fm radio station website (www.hitz.fm) daily for 7 weeks, from September 18th, 2009 onwards, it will cover the lives of these top bloggers in depth.


I been there quite early and met up wif Dusty & Jacq.


As soon as all d bloggers from project Alpha presented, they immediately show a short video preview of Project Alpha.


* The organizer or manager..i think *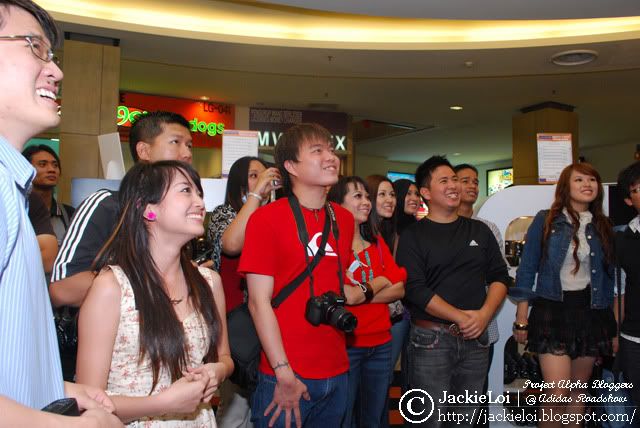 * Every1 is exciting looking themself in d show *


After that it gonna be friendly match foosball game in between the bloggers.
Team 1 : Kennysia & Jojo Struys
Team 2 : NicoleKiss & Beautiful Nara
Team 3 : Redmummy & Budiey
Team 4 : Sixthseal & Fourfeetnine


* Kenny & Jojo warm up style *


1st and 2st round of preliminary match was Team 1 VS Team 2 & Team3 VS Team 4.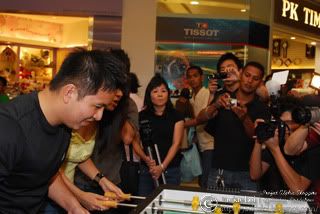 VS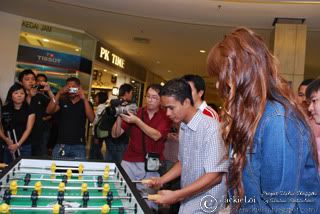 * Team 1 VS Team 2 *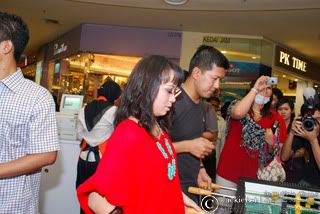 VS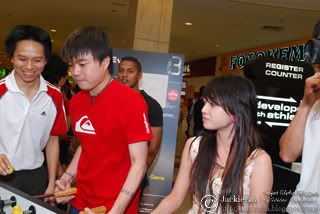 * Team 3 VS Team 4 *


And from the pic below, u can guess who enter for final =P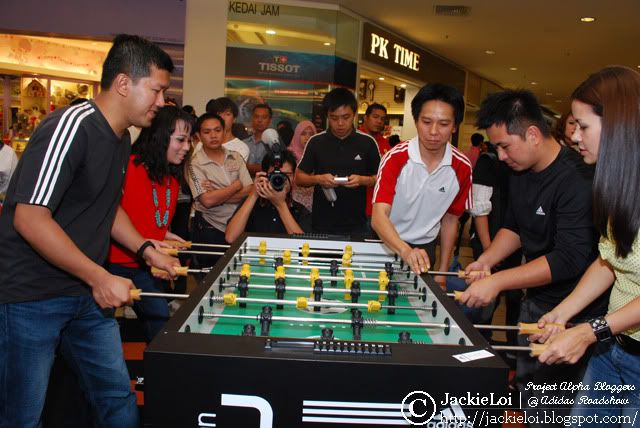 * Team 3 VS Team 1 *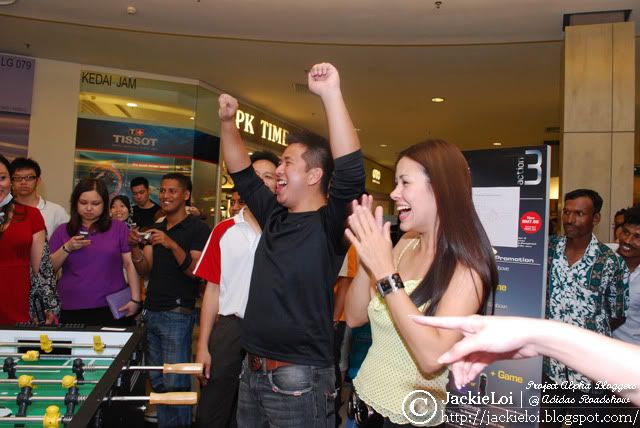 * And u know who is winner..haha *


After the match, is prize giving ceremony. Well, all team get to won something regardless of win or lose.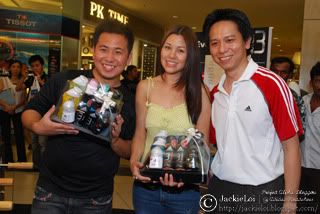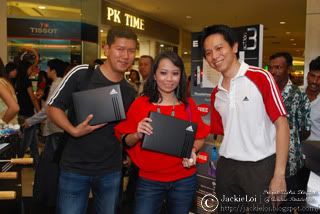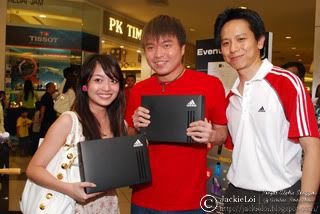 * Prize giving Ceremony *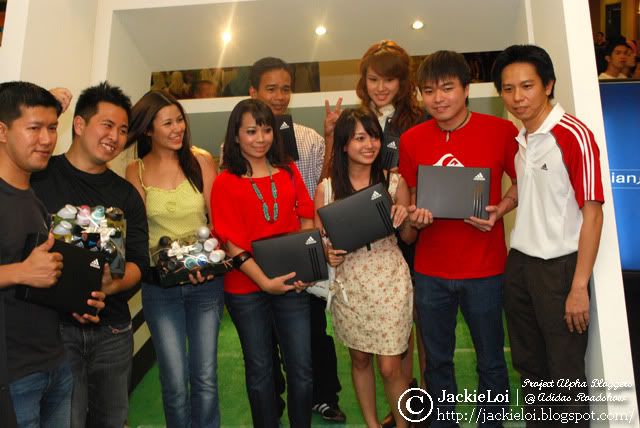 * Group pic *


I grab opportunity to took some pic wif them..though not all of them coz some i reli dunno who is it..haha..paiseh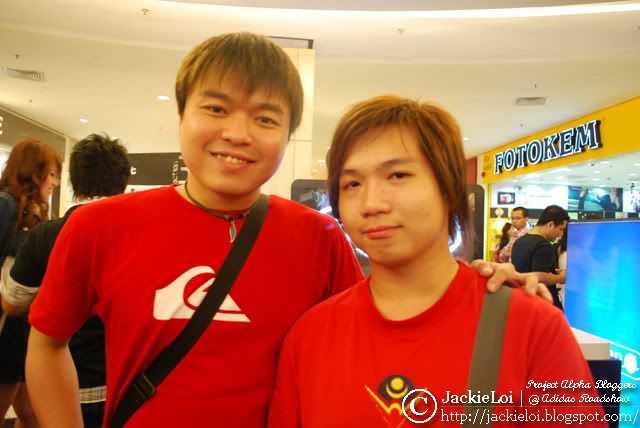 * HuaiBin & Me. We got the same color of shirt & hair..hahaha *
* Me & Audrey *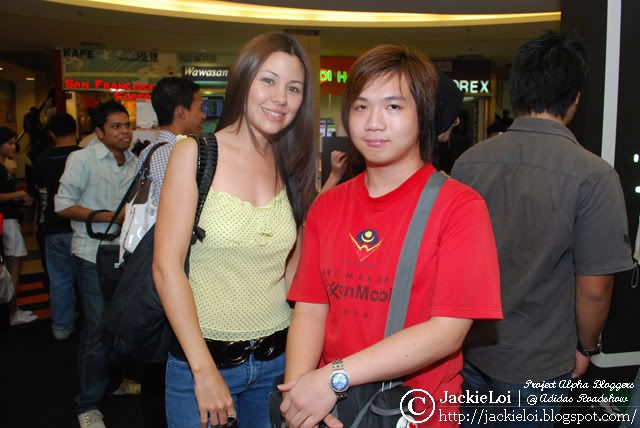 * Jojo & me *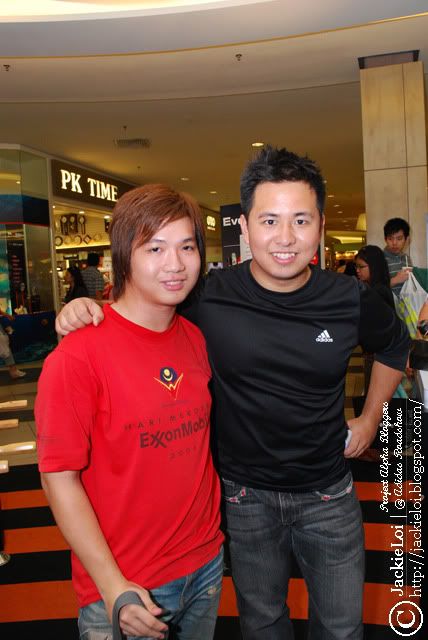 * Not least, me & Kenny *


Well, after that i went to meet my YC Gang for some importance mission impossible. I gonna update it on my next post what is it about =P