Went to 1 Utama with
my dear
yesterday morning. As expected, it was crowded with human n cars eventhough still early. The main objective for being in 1U it watch movie, Where Got Ghost?
We went to Cinema bought d tics and then wennt to pet shop to look on pets. Well, as usual, i m super dog lover =P. they got sell
Shiba Inu
..owhhh.so god damn adorable. Same goes to the
toy poodle
.
After that, went into d cinema on 11.45am for d movie, Where got Ghost?

as usual, a summary of d movie..


"Where Got Ghost?" is a Horror-Comedy Chinese Movie. 3-in-1 Horror tales told in a good old comedy fashion.
Roadside Got Ghost: Swindlers Cai, Fu and Shou have a new scam - using a hotline to make random calls to people, promising them fortune. Those who win the lottery are required to pay commission to Cai or be scared into submission.
One day, Cai receives a phone call. The caller gives Cai deploying the same hotline trick. Believing it is a copycat of his scam, Cai naturally disregards the call, but goes ahead and tries his luck with the given number anyway. To his surprise, he wins. Mysterious happenings assume...
Forest Got Ghost: Nan and Lei return for army reservists' training. They learn that the place they will be sent is the widely known 'haunted hill', so they take the short cut. Suddenly, the 'haunted hill' seems to come alive - tombstones, red dress spirit and other strange sightings. Then it rains. Nan and Lei seek refuge at Yin Yin's house, a girl they just met. Little do they know their road to hell has been cut short...
House Got Ghost: It is the Lunar 7th Month, weird sightings happen at home, children can only think it is the late mother's doings. The truth slowly surface as they begin their road trip only this time it seems to be more than what they bargain for...


as d summary, d 3 in 1 ghost story. I guess it was continuous from difference movie rite for each movie? coz as i know d last story, House Got Ghost was continuous from "Money Not Enough 2". Anyway, each of the stories contain some moral value. And i guess the most touched stories was d last 1, House Got Ghost.


* Roadside Got Ghost.. *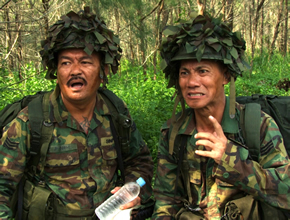 * Forest Got Ghost *
* House Got Ghost *


Anyway, after d movie, we went to get our lunch. To celeb my gf belated birthday, i brought her to TGIF, my fist time been inside too @_@...She ordered Salmon pasta (something like tat) and i ordered a grilled lamb.


* Camwhore in TGIF XD *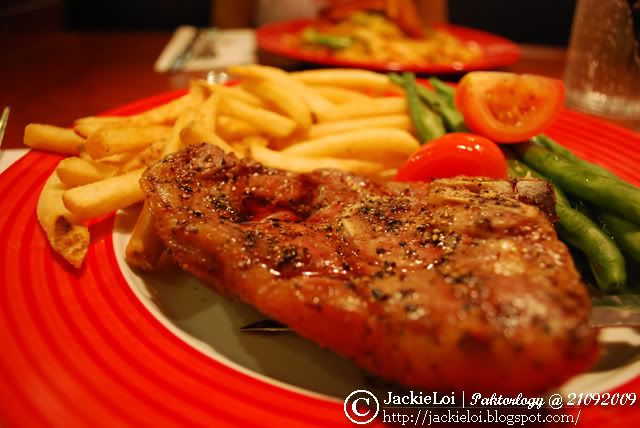 * Grilled Lamb *
* Salmon Pasta *
* My dear & me *


After d lunch, i followed her shopping around 1U. She manage to bought herself a pair of high heels. Me? I just bought two comics..hahaha..After that, i surprise her by giving her belated birthday present when we inside d car. I hope she love it =)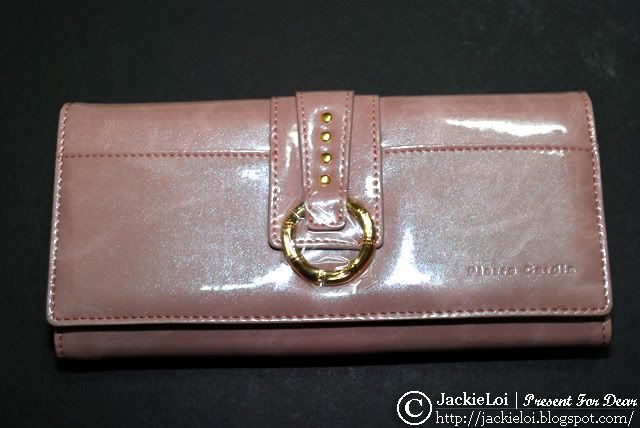 * Pinkish Wallet *


After that, we went to dinner together with my unimate who are Nicol, Yeng, SookWah & PikWai at Fullhouse. Heard of this cafe long time ago but never know where it is until i realize it was located inside Niu Che Sui..


* Fulhouse *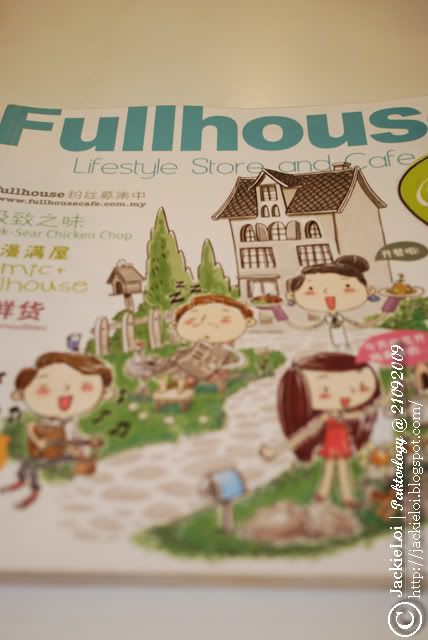 * Their Magazine-alike-menu *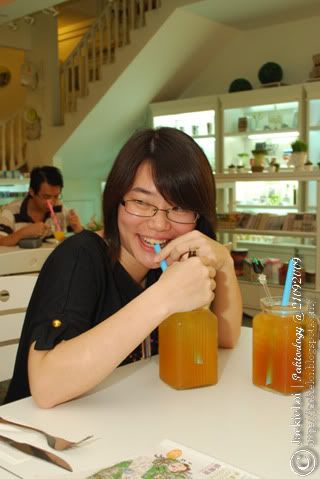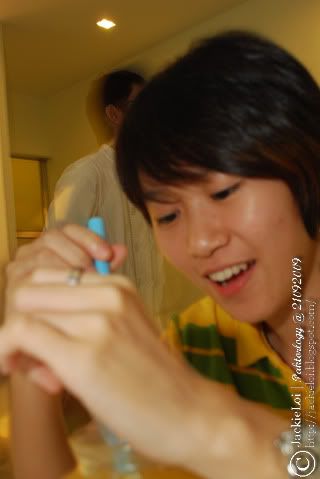 * PikWai & SookWah *
* me & my dear *


I knew there is a series called fullhouse and i din watch it.so i dunno whether they using same concept onot. Anyway i kinda love d environment around. It was crowded with ppl eventhough until late nite. Anyway, here are d food v ordered. I din pay much attention on all d food names..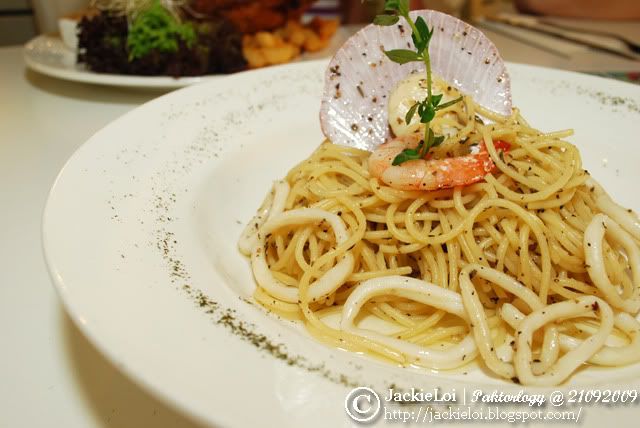 * Seafood Pasta i suppose *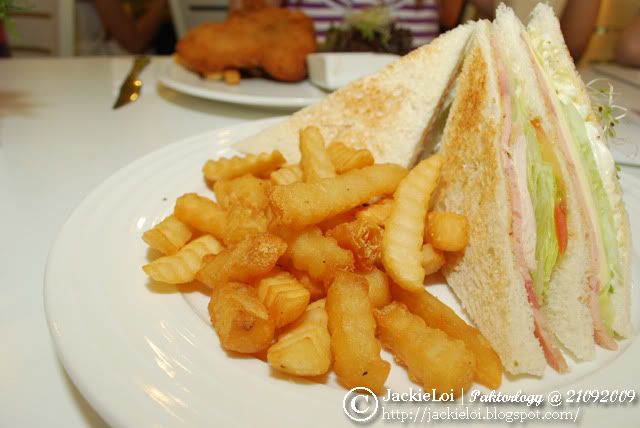 * Sandwish *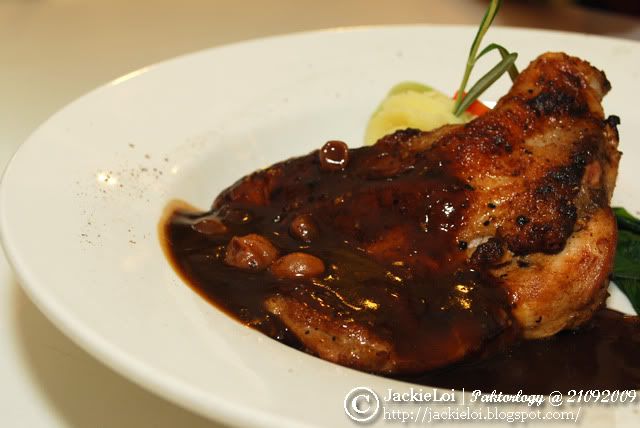 * Chicken Chop *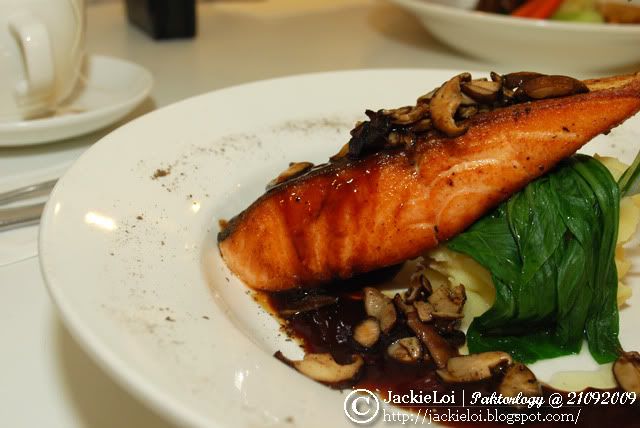 * Salmon Fish *
* Dory Fish *
* Chicken Chop *


What can i said? d taste was nice however i felt that d portion was so small as compare with the price. If i m given a choice, i rather spend on chillis, tony romas, TGIF or etc. Oh well, however, again d environment & decoration stole my heart..

After that, we walk to the shop upstair and manage to capture some pics.


* Me, posing in d car..LOL! *
* Me & my dear again *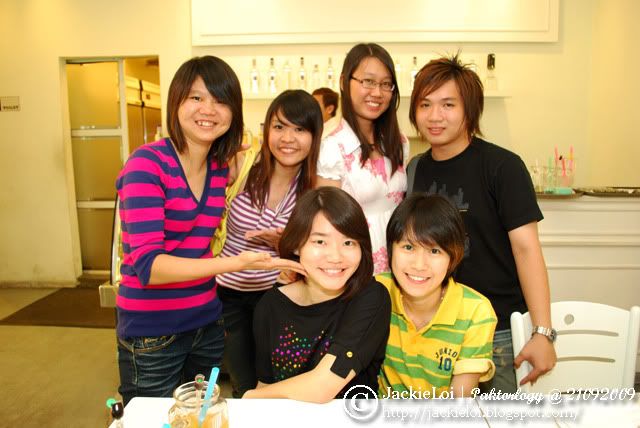 * Group pic *


I went back wif my gf 1st b4 they left as d time is getting later & later. Overall, i manage to spen time wif my dear for almost 12 hours yesterday. I reli appreciated the moment we spend together =)