Joyce
was doing Blogger Portrait Project in his blog. So far i know he had done for
Joanna
,
Eve
,
Bern
,
P
Y
and
Hitomi
. Thus few of us (me,
ZJ
,
Nicole
&
TC
) offer joyce to photoshoot us to added ourself in his list.
The location we choose for this shooting was on Central Market. It started at the early morning, as early as 7am where i need to woke up on 5.30am to prepare myself to the shooting. It was my first time be some1 model, so being a virgin i dunno how to pose (excluded all my camwhore pic XD)..LOL!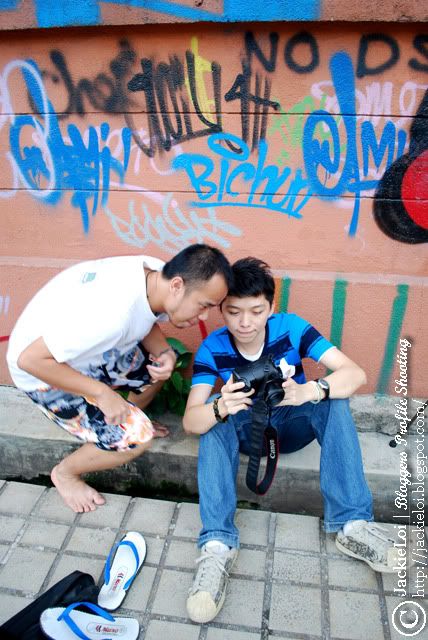 * TC QC-ing his pic *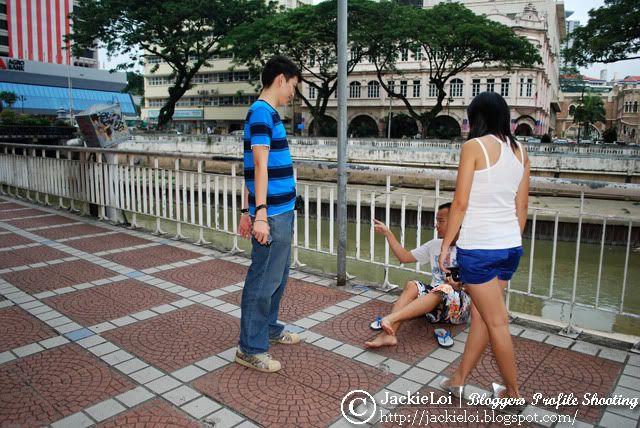 * Joyce demo the next pose *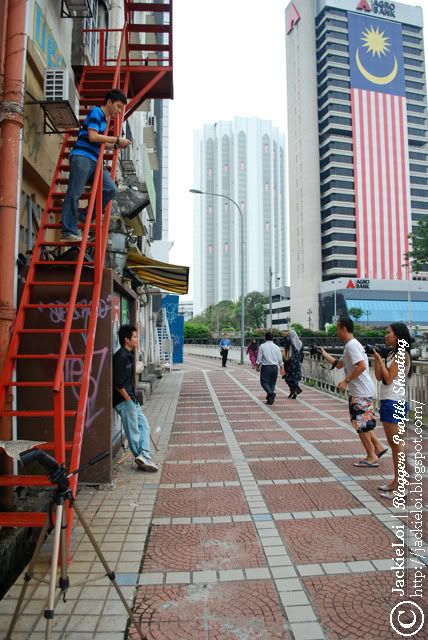 * Capturing ZJ on screen *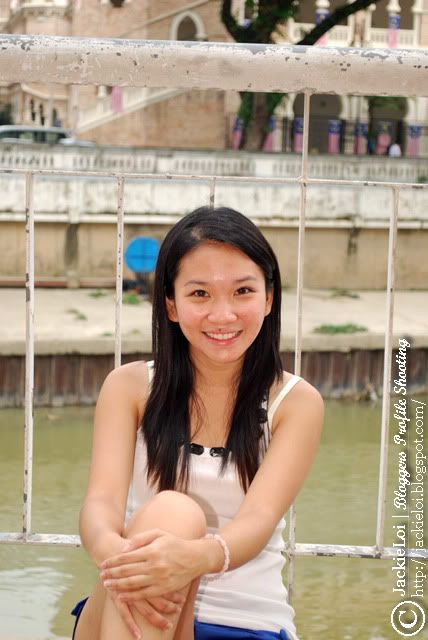 * And this is Nicole *


Being able to meet Joyce was a good thing. he taught me some principle (not reli principle-lah) of photography. He even share his personal stuff & experience in photography with all of us.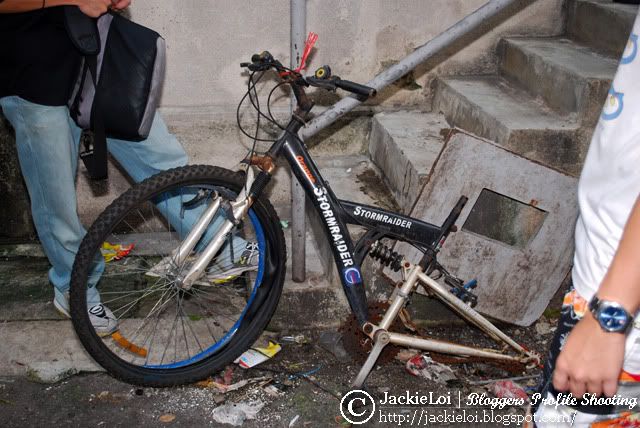 * Storm Raider *


The shooting tooks around 2 hours as we keep wondering around for suitable location for each of us. I think ZJ has the most best pic since he got a prop to play with..haha..


* ZJ yang nak merempit tapi tak jadi kerana... *
* TC - over the garbage..or stepping on it? *
* Nicole piggy jump *


anyway i enjoy the shooting day though i am force to woke up in zombie mode. I'll post up my pic as soon as Joyce send it to me =).

p/s my pic & ZJ are available in his blog now.