Date : 8/9/09
Time : 9.30pm
Venue : Cathay Cineplex Damansara
Hall : 8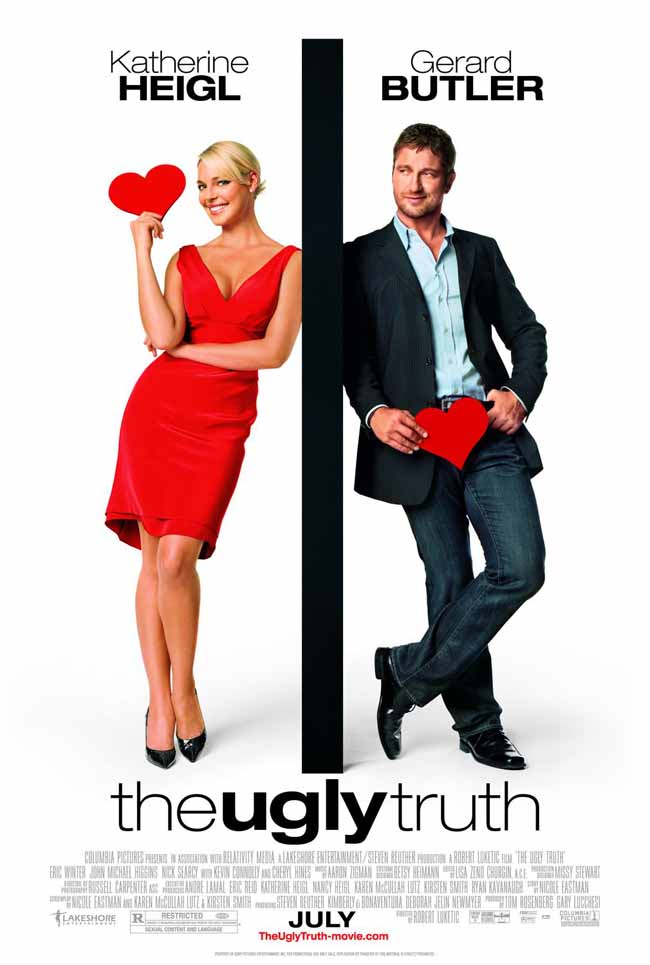 Went to The Ugly Truth special screening last nite Courtesy of Sony Pictures Malaysia, NigelSia & HsuJen who gave out the tics. Before the screening started, all of us (too many bloggers to list down d name) went to had dinner together at Station Kopitiam.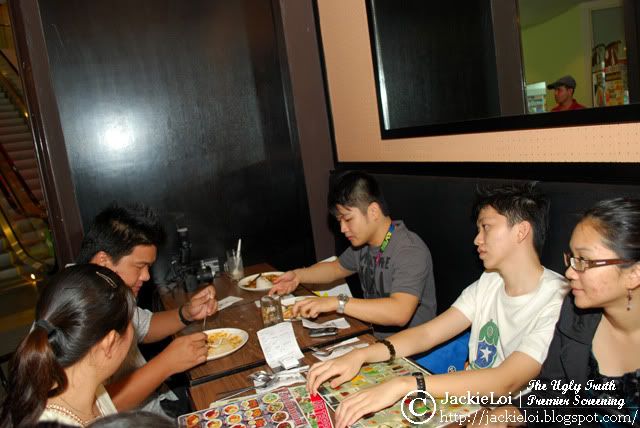 * 1st table *
* 2nd table *


Too bad i din enjoy the moment dinner and take pic with them coz as soon as i done wif my dinner, i went to fetch Kahyoke (my guest) at SS2. Knew her for few years and actually tats my 1st time met her in person last nite. In addition, Isaac asked me to pick up Yingzi too at 1U. Oh yes! IS YINGZI! She came to Malaysia adi =). Not much ppl know about it and every1 was surprise seeing her after the movie ended because 3 of us entered the cinema exactly on 9.30pm.

As usual, before i express my comment on movie, here d short brief summary of d show about :


A romantically-challenged morning show producer (Katherine Heigl) is embroiled in a series of outrageous tests by her chauvinistic correspondent to prove his theories on relationships and help her find love. His clever ploys, however, lead to an unexpected result.


Gerard Butler! OH YES I LOVE HIM! He is alwiz as funny as well in most of his movie. His first ever movie i watch was P/S I love You where it touched my heart. Anyway back to this movie. It was funny and hilarious especially in few scene that made all of us laugh none stop! They are 3 favourite scenes i love which is the KISSCAM, Vibrator Pantie & air balloon. I m not gonna leak out anything, watch urself! Is worth to watch =D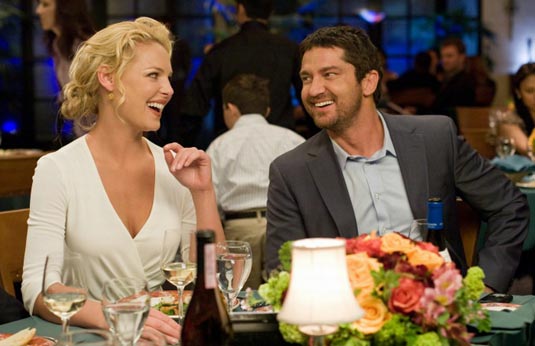 * The pantie vibrator scene *
* On the air balloon *
* And Kisscam scene *


After the movie, is time for me to capture pics of my friends since i miss it during dinner session. Oh well, pls bear wif me ok =P


* Kahyoke & me *
* me & Jess *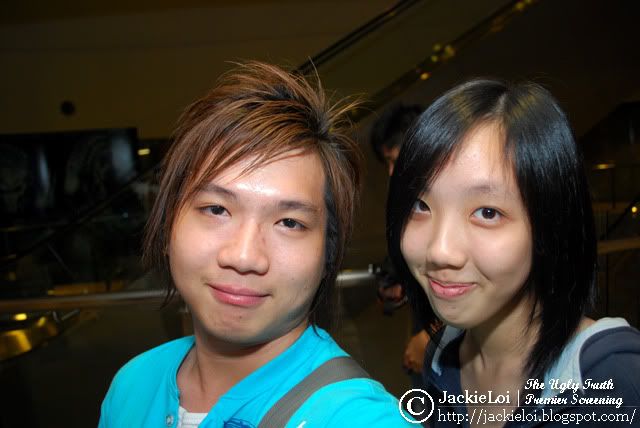 * me & Yingzi *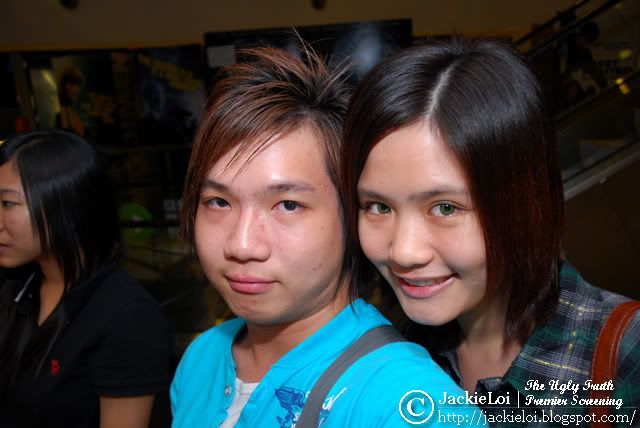 * with Samantha mui *


The truth is alwiz ugly. Hereby, i would like to present the ugly truth of bloggers!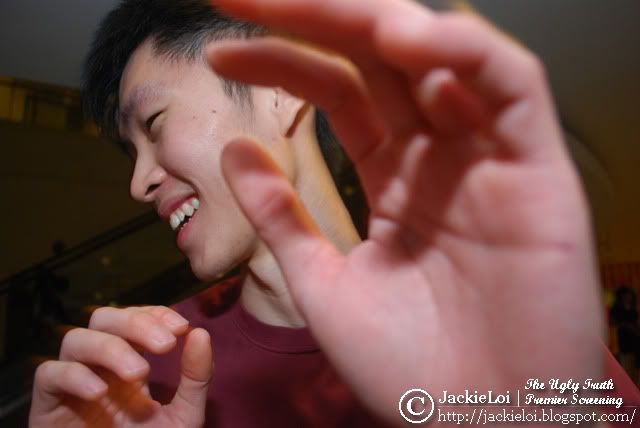 * Zhao, the ugly truth of the dude *
* Suresh, the ugly truth who 'poke' the car key in his mouth *