Continued from
Singapore Trips Day 2 - Indulge in the Uniquely Singapore experience : Chinatown Heritage Museum & URA Museum.
After getting our lunch at Maxwell Food Centre that located in front URA Museum, we took bus to our next destination, Mint Museum! Here a short brief about Mint Museum.
Whether you are a child at heart or an avid toy collector, The Mint Museum of Toys has something for everyone. Housed in a contemporary five-storey building, it boasts a rich mix of nostalgia, education and inspiration.
The Museum's boutique café offers you a contemporary menu complemented by a fine wine selection.
As you sit down for a meal or a short break, enjoy collectables that are thematically linked to the toys in the main exhibition.
cool? yay! seriously that museum was too nice for me wif all d toys. Who dun like toys? dun tell me u nv touch a single toys when u r kid!? All the toy in this museum is not ordinary toys. It was sort of limited edition or rare toys. Thus, the price is so GODDAMN expensive..LOL..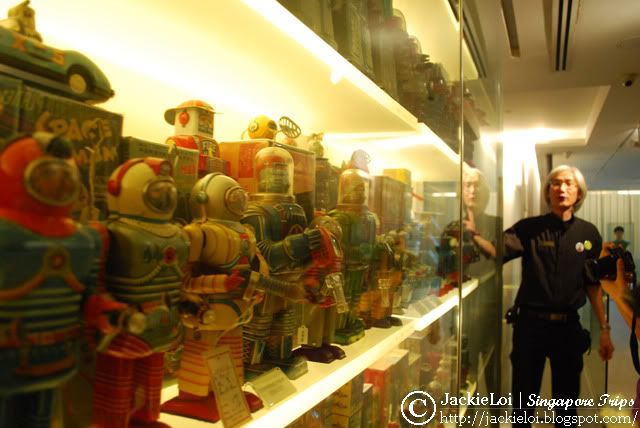 * Richard, our tour guide in d museum *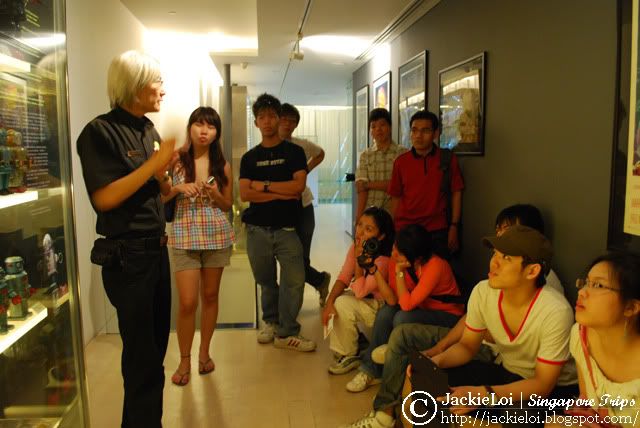 * He stimulate our interest with all d toy history *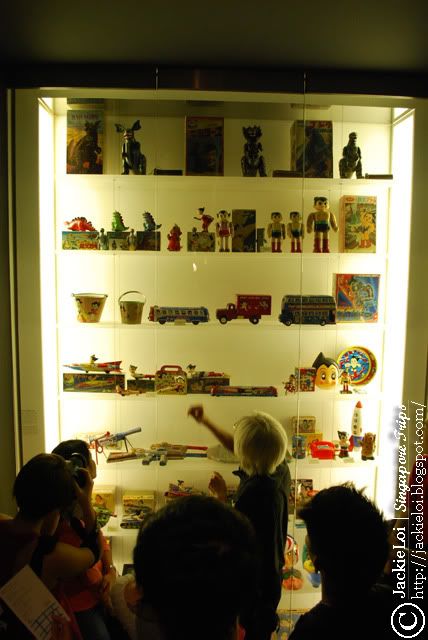 * Astro Boy! And Gozilla as well *
* SEE! Estimated Value US$15,000...WAHHHH!! *
* I dunno who is him but he look cool *
* Miniature size..but very well detailed and colored *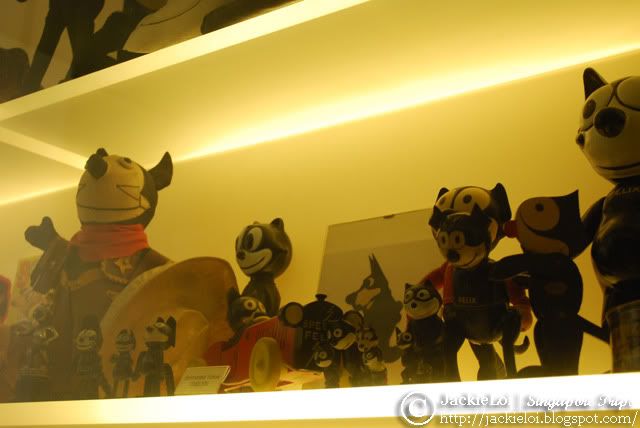 * Felix the Cat generation *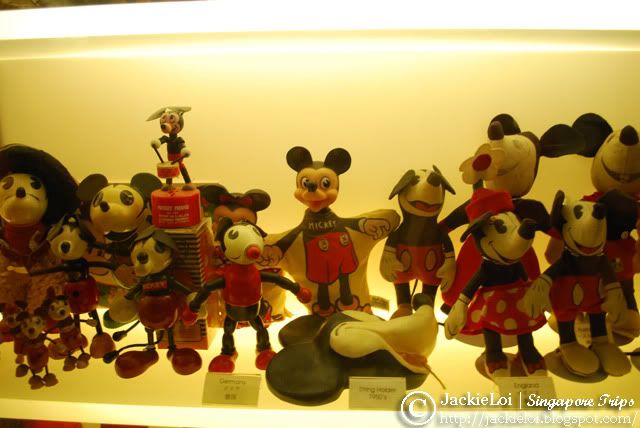 * Mickey Mouse generation *
* Donald Duck generation *
* This car is rare because...guess it? Because it have Esso, Caltex & Shell logo on it *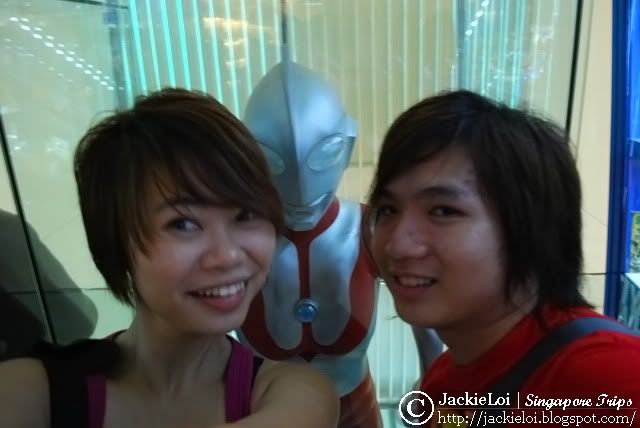 * Kristine & me..Camwhore wif Ultraman FTW! *
* YAY!! Kamen Riderrrrrrrr!!! *


oh 1 more thing, no flash from camera allowed in d museum =)..coz it will affected d color on toys n cause d value drop. Well, we are given chance by Richard to visit the pub/bar on the highest floor. The decoration on the wall was seriously EPIC with those limited edition branded design pasted on it.


* Notice the wall on right side? damn chun rite? *
* A group pic inside d pub *
* Another group pic. Group C rocksss! *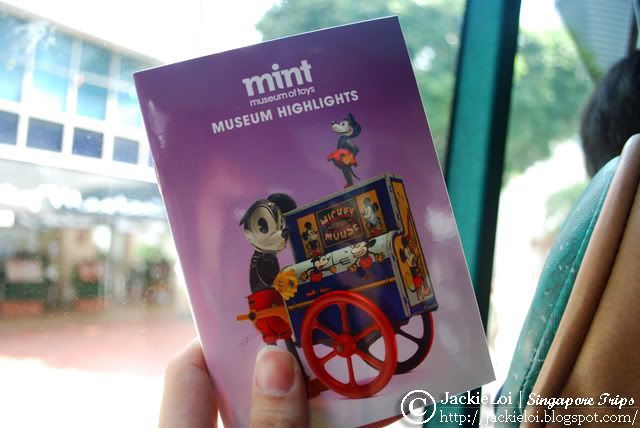 * The souvenir from Mint Museum *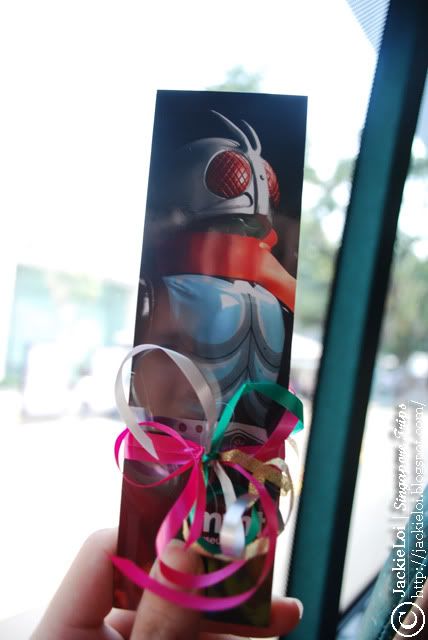 * Yay!! Kamen Rider bookmark!! *


After Mint Museum, we proceed to Raffles hotel that located opposite the Museum. Just a 1 min walking distance..LOL..I have to admit the hotel design was nice and superb. It was a great spot to taking pics regardless landscape or..modeling shooting like we did? =P


* Kim *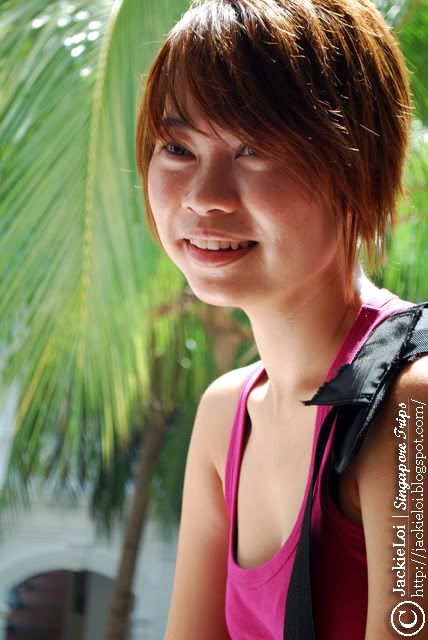 * Kristine *
* Beauty in the white..LOL *
* nice painting rite? thanks for Kim being my subject model XD *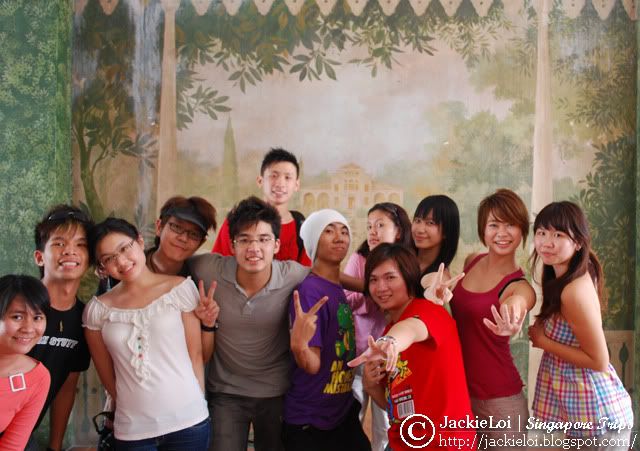 * Group pic wif d painting as background *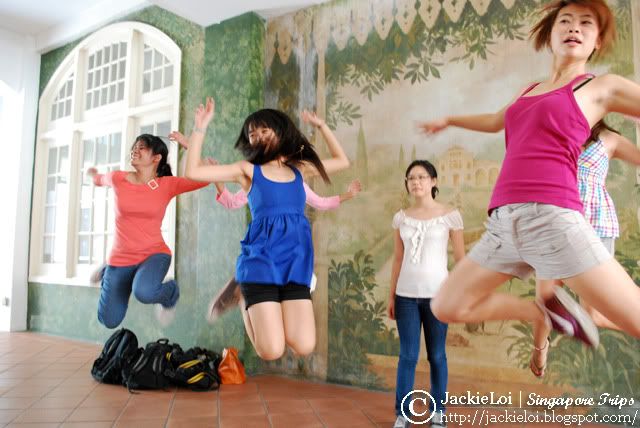 * Everyone jump except Zoe...she blur? haha *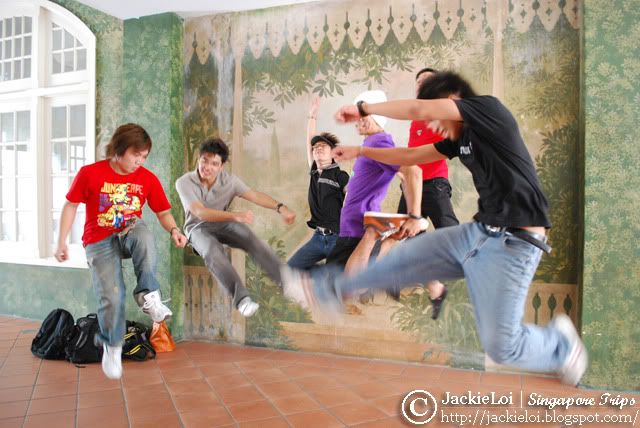 * Guy jump..LOL *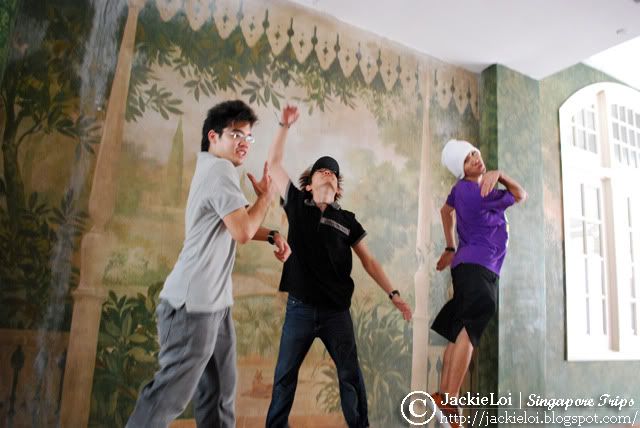 * from this angle Chris is like a part of d painting..hahaha *


Well, tats d 2 place we visited after lunch. More places to come after this =)

To be continued...