If you guys still remember the last session
Digi Gathering @ Cloth & Clef
i attended, in conjunction of that D'Ultimate Birthday Bash was held on last sat, 3rd oct! Yes u hear it? 3rd oct was a day where i turn to adult! LOL...bang ur head to d wall if u dunno..lallala..Oh btw, the event was fully organized by Digi at Bar Celona.
* Bar Celona @ Sunway *

Majorities bloggers are invited to attended this event. And not to mention most of my gang are there =). Most ppl are ready to register themself on 6.30 and they are given chance to walk on the red carpet.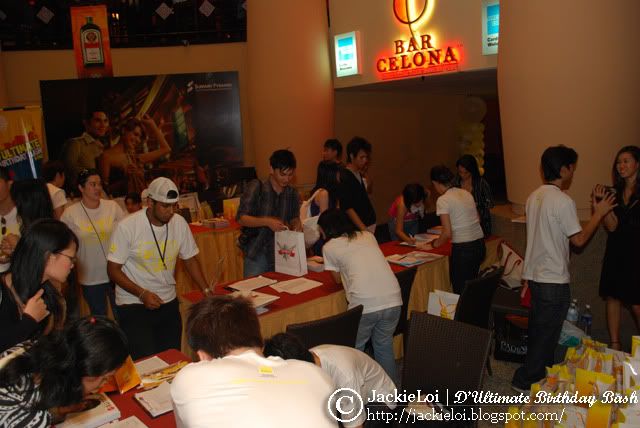 * Everyone registering themselves *
* Group pic *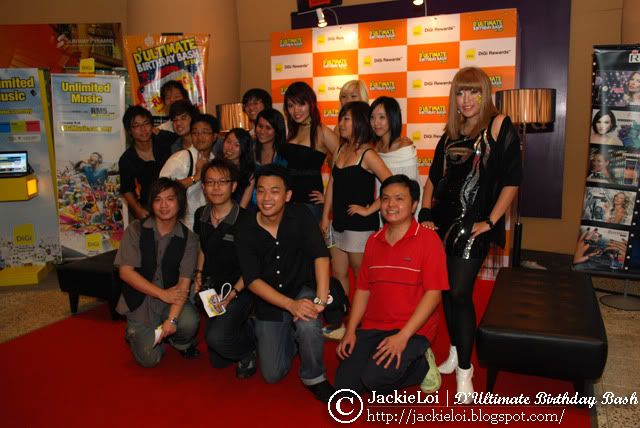 * Bloggers *


The event started around 8.30 with Kuala Lumpur Drum Corps (KLDC) and Floor Fever, renowned Malaysian Bboy group kick-started the night's performance. They performed some cool looking break dance or hip hop dance or whatever-it-is since i dunno differentiate it XP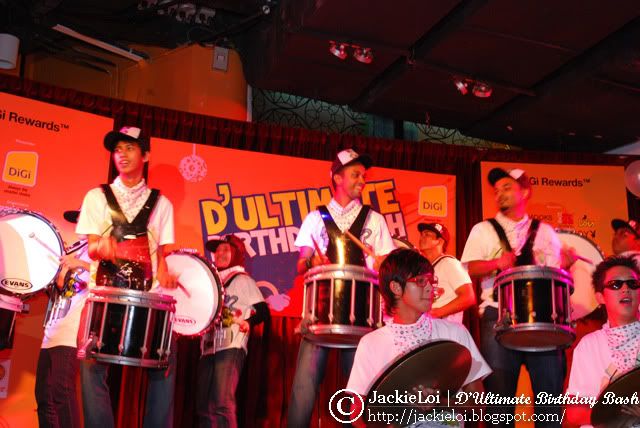 * Drum *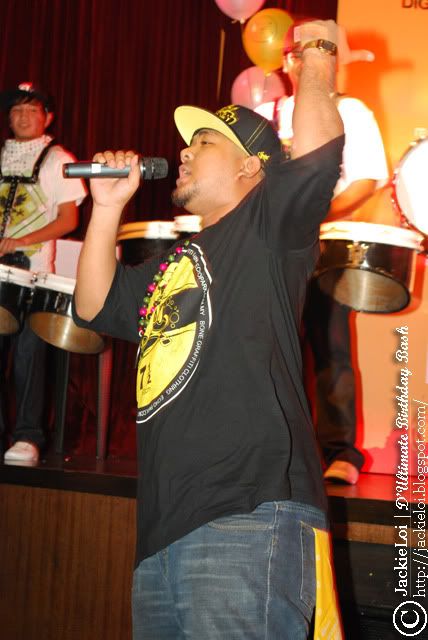 * Rapper *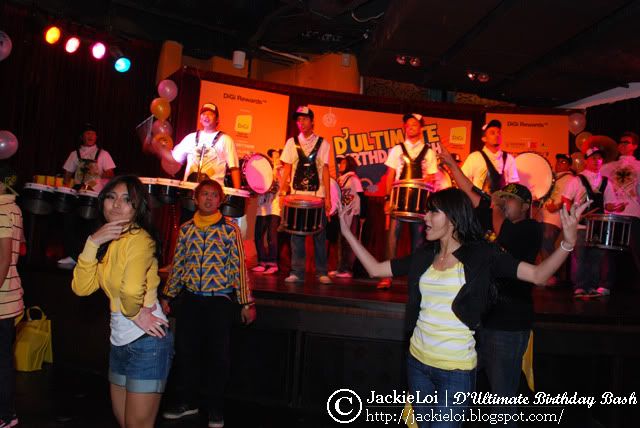 * Dancer *


And here is goes our emcee of the night, Liang & Hunny Madu..they are reli hilarious the whole night with their jokes.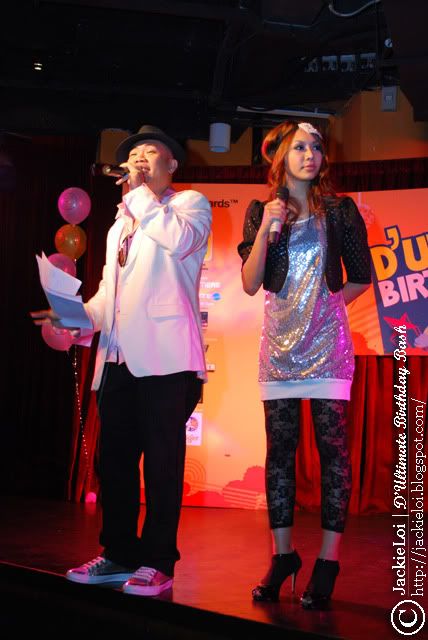 * Liang & Hunny Madu *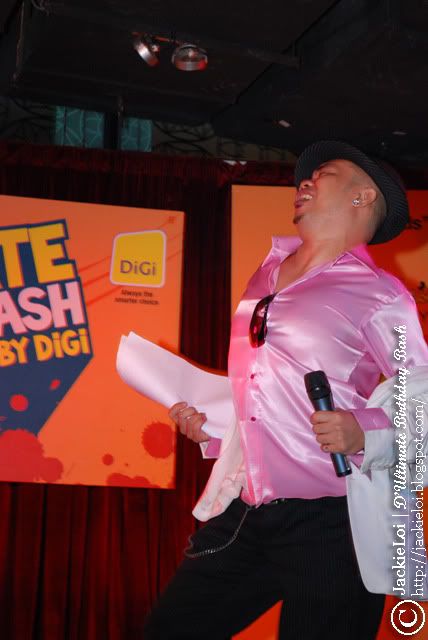 * Liang intimated Baywatch sexy running style *


The game started of with lap dance performed by 2 guys. Looking on d way they dance, Jeremy went out to the stage and requested to dance with 2 girls, Amanda & Jacq. After that, Sam & Dusty went up to lap dance Jeremy.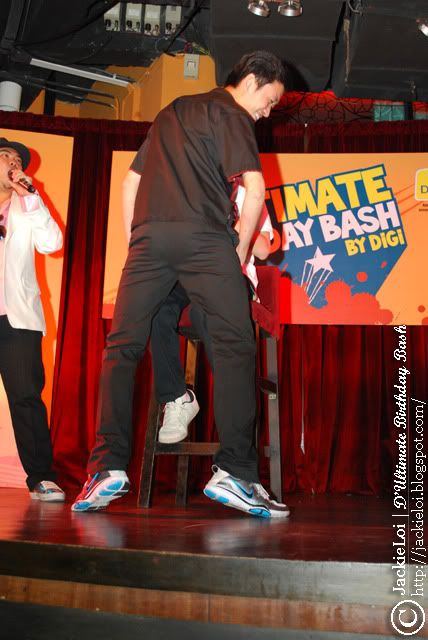 * This pic seem so wrong...no? *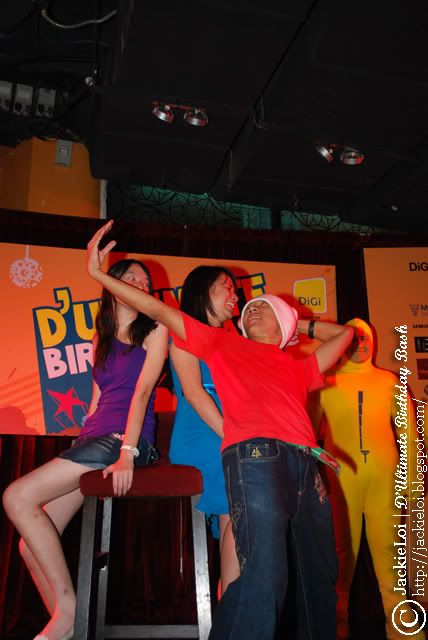 * he is reli great dancer afterall =P *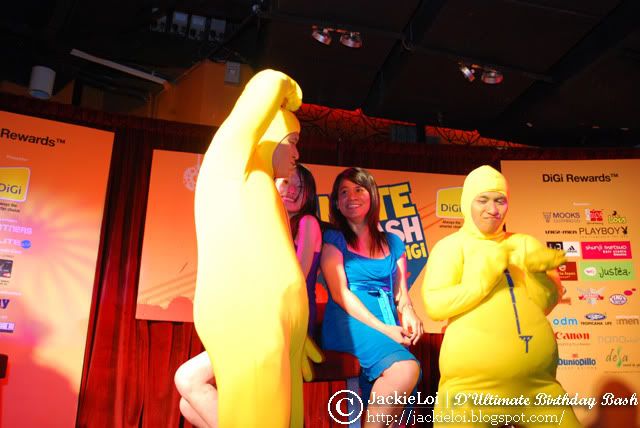 * Their hotness until Digiman also on stage to dance wif them *


oh i forgot to intro, my guest of the night, *jeng jeng jeng*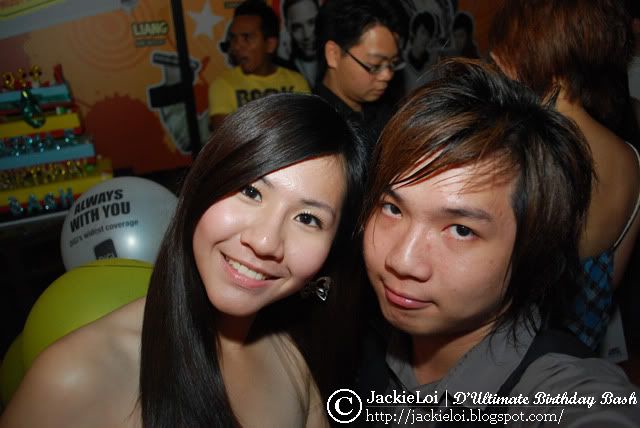 * Yes is her, Yen & me *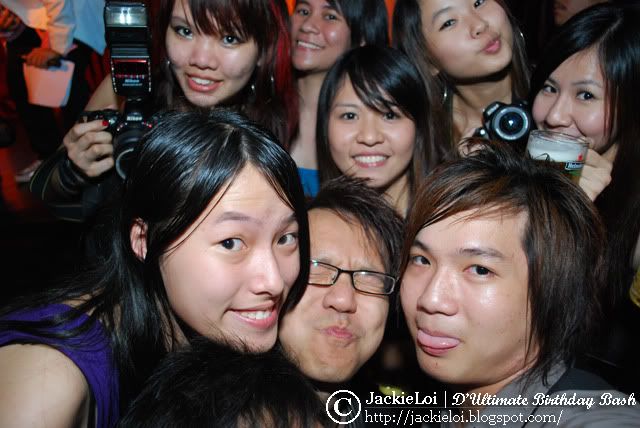 * Camwhore.my hand can occupied 8 ppl in a pics..not bad rite =P *


The game continue with "Crack The Code" contest. All ppl are allowed to join the contest as long as they meet the amount of party token required. Most of them can win an attractive prize which included grand prize of an exotic island holiday and presents for four (4) worth RM5,500, and 9 consolation prizes. The game was pretty simple, if u guys watch "Jeung Mun Yan" b4 and study the game "Joi Jau Jung", it was exactly the same concept except the num that they speak correctly they won the grand prize instead of getting punishment.


* Spot Jeffro on the stage? *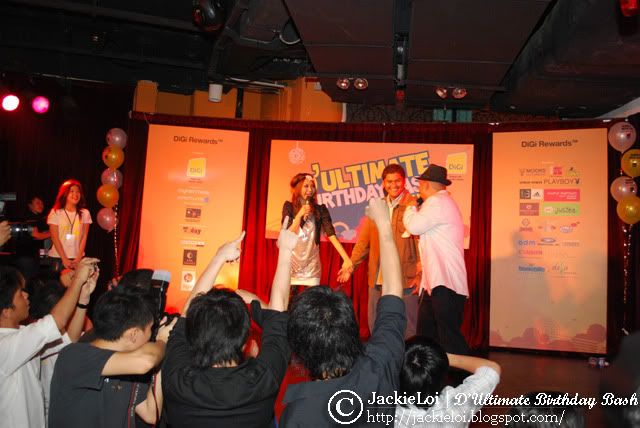 * The winner for grand prize *


And later they requested a pair of couple who born on oct, nov & dec for the next game. The game required them to dance as good as they can in order to won the grand prize. Oh i still remember the guy & girl name from Novemeber..it was TV & Alina (sound like Antena to me..hahaha).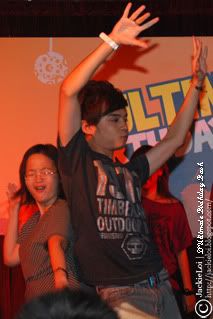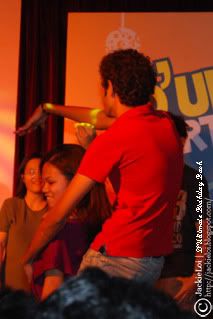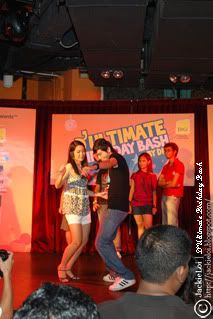 * Oct, Nov & Dec baby *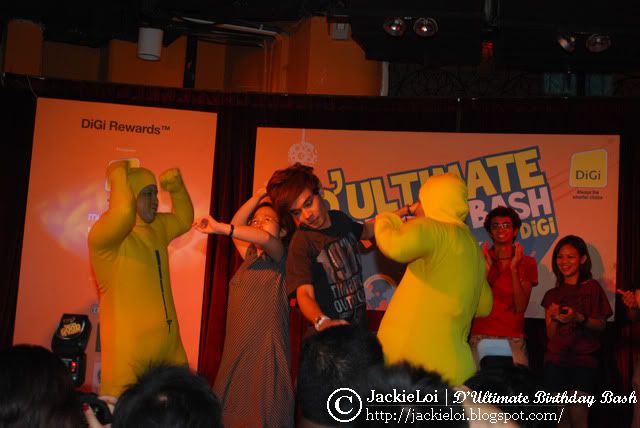 * Winner get to dance with Digiman. Oct baby rocksss! *


Immediately after the game session, it was a singing performance by Hunny madu. I dun remember what song she sang except d last song, "I gotta feeling" where all the crowd sing & dance along with her until she caught few of them dance on the stage.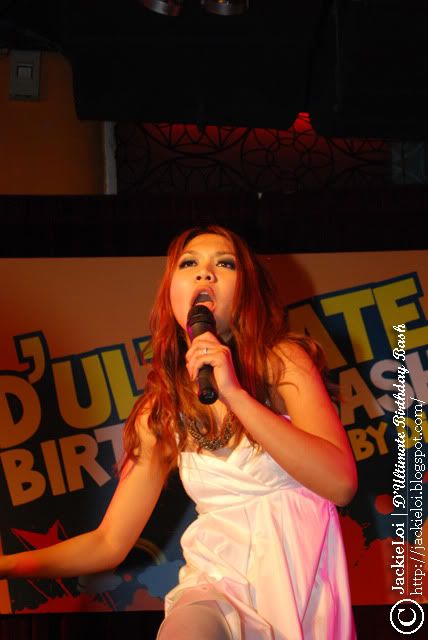 * Hunny #1 *
* Hunny #2 *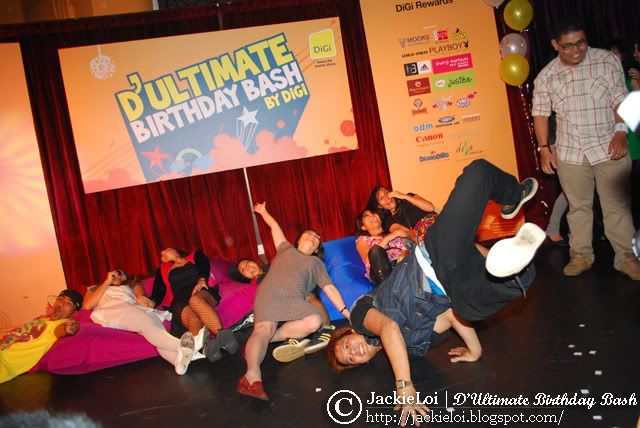 * End of the song..every1 fell themselves *


Later, the winning band of the 8TV's "Ultimate Power Group 2009" reality show, Friendz show up for the next performance. Ok i dunno much all of them and in term of appearance they look sucks to me. However they got plenty of fans where all the row behind me suddenly fill up wif girls and cheering for them. Again, i dun remember what song they performed but one of them was chinese song, Gimme 5 where they reli give five to their fans below the stage..LOL


* Friendz *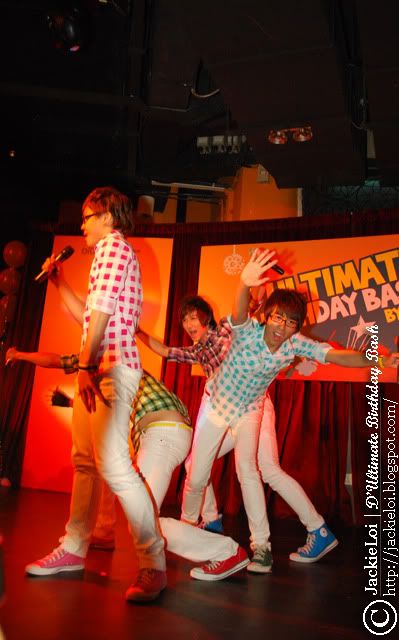 * Friendz #2 *


And the final performance guest was Liang himself..LOL! I never knew he sing until Alex told me he released 2~3 albums before..LOL! errr, btw..i dun reli pay much attention his singing since i move away from the stage and went to my friends there..


* Liang *


And i guess thats what i saw once i move to my friends there....


* Sam suddenly strip of his clothes..and.... *


Ewww..forget about the gay act. After Liang performances, the next game was required all contestant to sucks the helium gas from the balloon and then speak out digi slogan, "I will follow you". The best slogan speaker will won the grand prize. I still remember one of the guy sound like a chipmunk and when Hunny Madu asked for his name, all of us heard it as Hamsup! Hahahaha..so damn funny!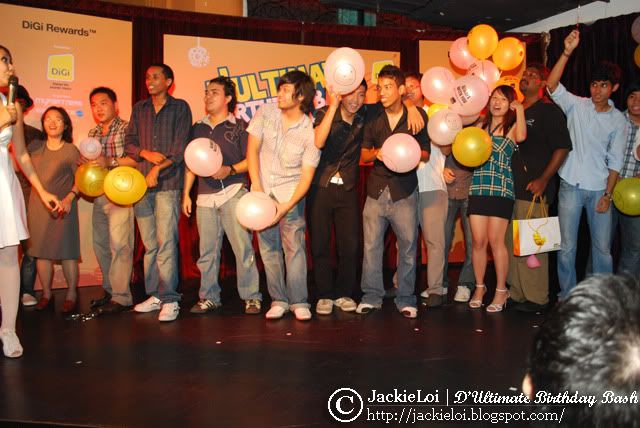 * All the balloon sucker contestant *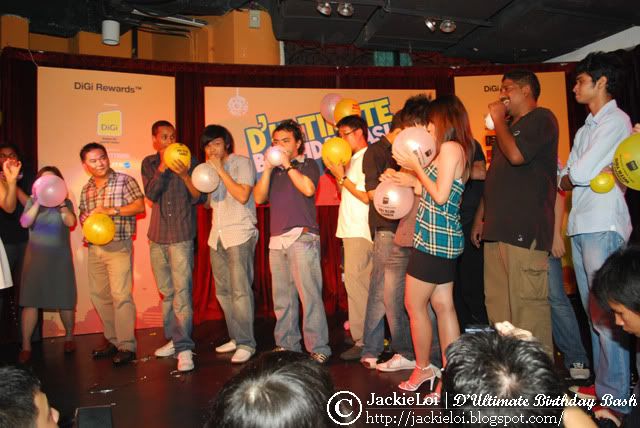 * There it goes.. *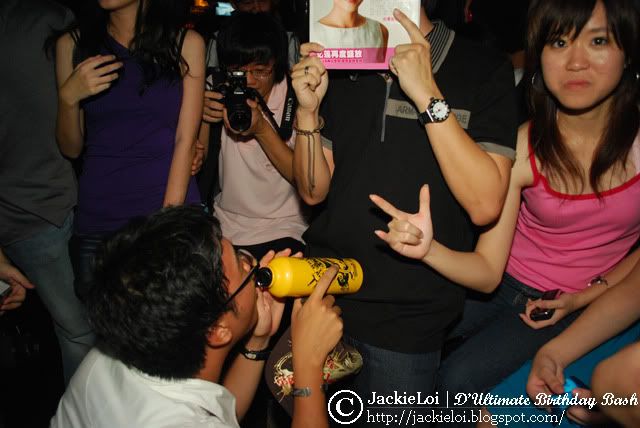 * Guess whose Dudu Dusty working on? *


And finally the last game before Joey G blast the remained night, they request again a person from each oct, nov and dec to the stage and performed their dancing skill (again..)...Yen who supposedly born on May suddenly represented Nov baby -___-..and Bryan who represented Dec Baby. Oh well, overall the winner was the guy who represented oct baby...hahahaha..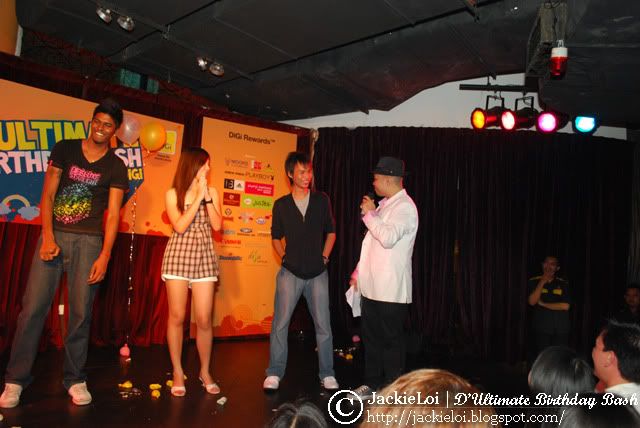 * The 3 contestants *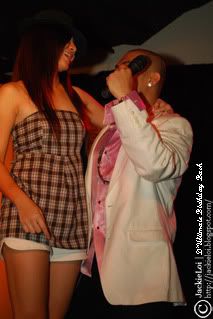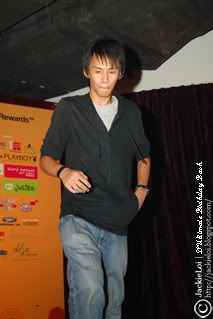 * Oct, Nov (May) & Dec baby *


That's the last game session of the D'Ultimate Birthday Bash with all prizes giving out to mostly everyone. Well, what made Bloggers continue to stay there and refuse to out? Is this! LOL...i guess is not suitable to old ppl like me..oh yea i m old..WTF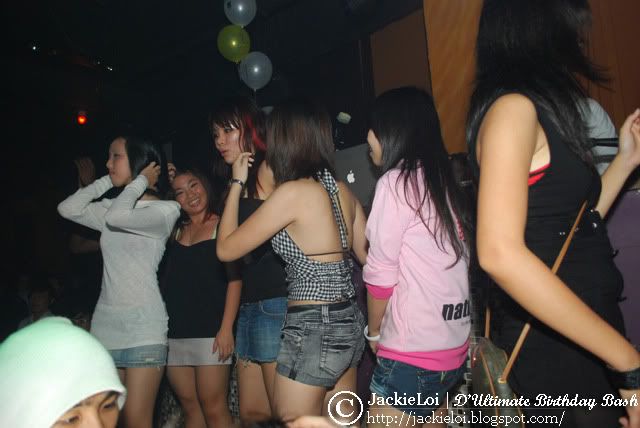 * Is party time to them.. *


Well, i assumed everyone enjoyed the event to the climax. It was a rocks party wif alot fun & laughter. Especially Zues who...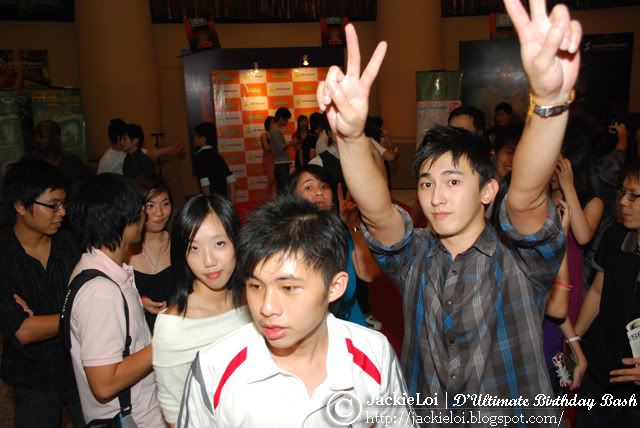 * Raise up the hand like nobody business...LOL *


Well, hope next year there are another birthday bash organized by Digi! DIGI ROCKS!!!