WARNING! This post gonna be longer than ur father mother grandmother grandfather story. Proceed if you could or press Alt + F4 to exit.
This year probably the most memorable & remarkable birthday celebration i ever had! i got to celeb my birthday with difference people (Primary schoolmate, Blogger Friends, Family & Friends from Uni) and difference way.
Well on 3rd oct, before i going to Sunway Barcelona for
D'Ultimate Birthday Bash
, i went to KLCC to had lunch with my friends from primary school. we gathered and had lunch at Manhattan Fish Market. There are 5 of us which are the usual YC Gang :
* Wai Loon & Yvonne *


After lunch, we rest our stomach while gossip around. After d time reached, they took out the birthday cake. They bought it from Cake Sense shop, where the cake was pretty good and smooth =D..THUMB UP to the cake =D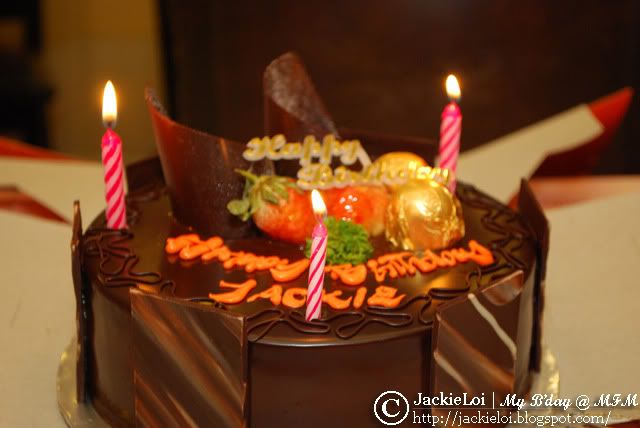 * Cake from Cake Sense *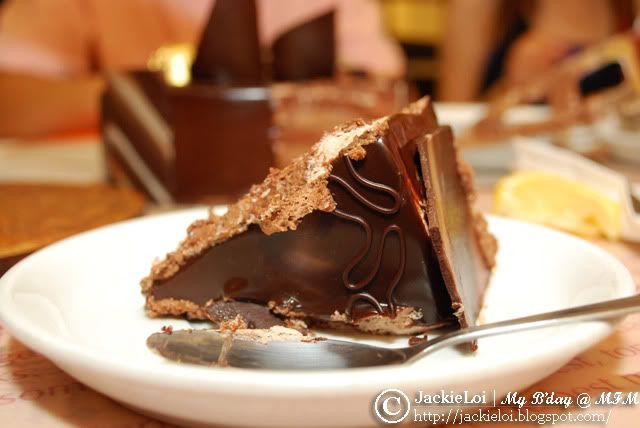 * A slice of it... *


And they borrowed the lighter from the shop manager. Then he asked "Eh who birthday today? who is Jackie?"..all of them pointed at me while only me pointed on frank, hahahaha..on d 1st though the manager though Frank was Jackie..WTF XD..then the manager asked all his colleague sing birthday song to me. So nice and warm feeling that time =D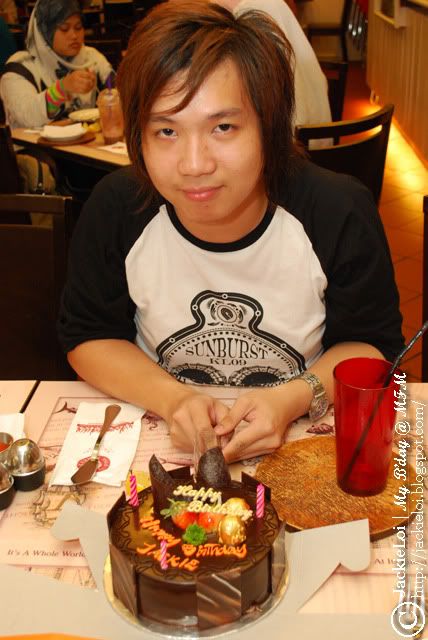 * Me wif my WTF face *


And well, here is the group pic of us =D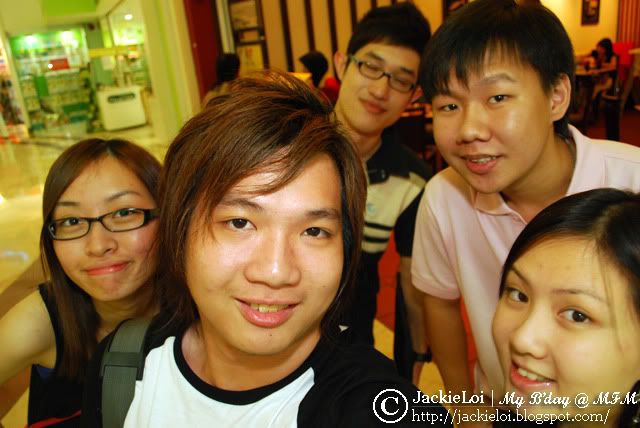 * Group pic wif camwhore style *


On the same day itself, after i reached Sunway for the D'Ultimate Birthday Bash event, i met up with friends for dinner at Pappa Rich. I knew it d moment i step in the shop, some evil aura was surrounded all of them. Especially from Bryan expression...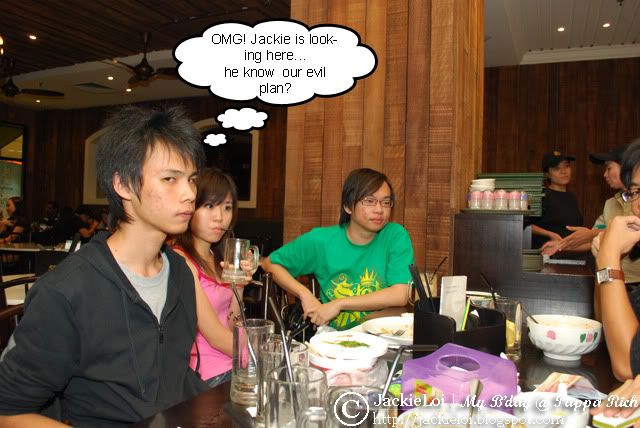 * See his face damn evil! *


And my six sense never betray me. They are reli after some evil plan on me! LOL! Jeffro & Jeremy surprisingly brought a cake from my back, while i was answering a called from Kristine..LOL! Bad timing! hahaha..but i reli shock =D..just i din show my expression since i was on phone wif Kristine..hahaha..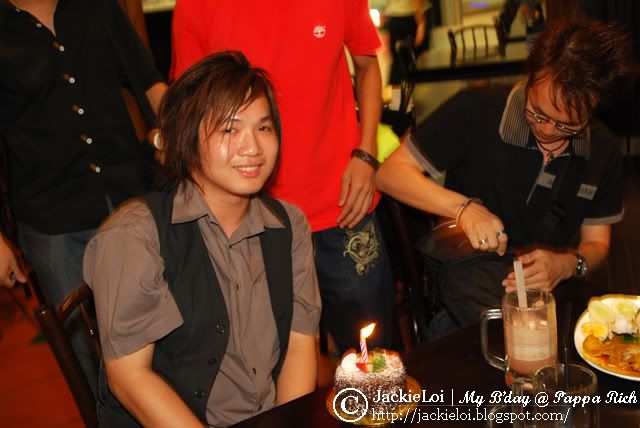 * My cold smile i guess...XD *


and some culprit push my face on d face...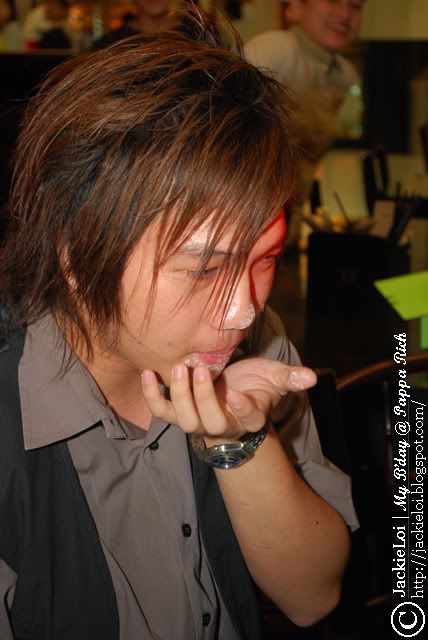 * Luckily only hit abit.. *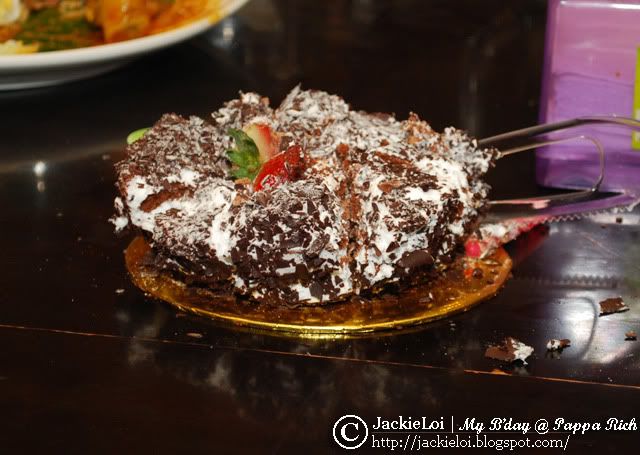 * The cake after sliced by me *


i knew who did it! According to my reliable source-man, Sam!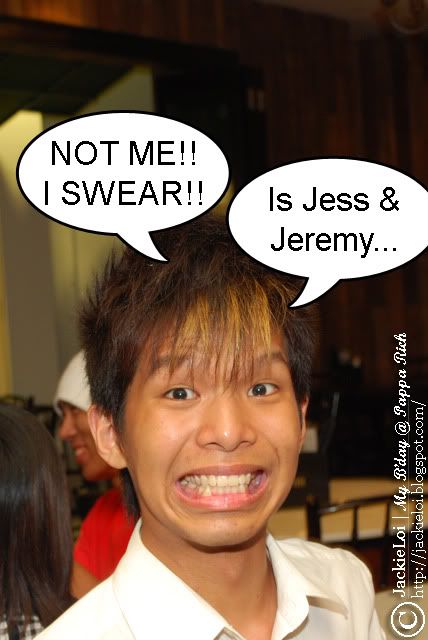 * He confessed everything.. *


Jess, Jeremy and Jeffro! 3 of u r d culprits! ROARR!! Oh well..what to do, people wif J name are rocks! Thus v r J-Rocks!! hahahaha


Thanks for d surprise everyone! U guys rocksss! =D

On the next day, which is 4th Oct, my dad held a birthday party for me among my family & relative at Chong Fatt Restaurant.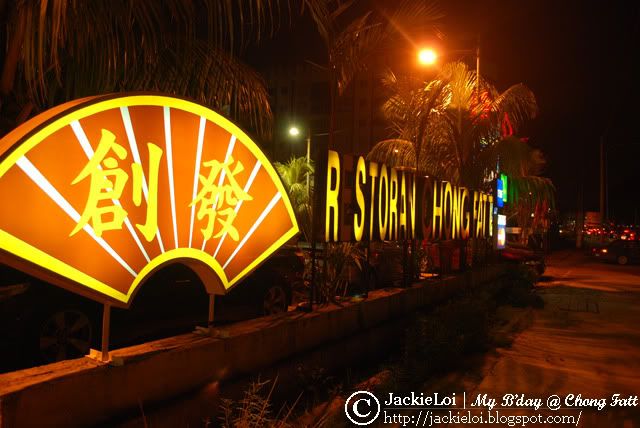 * Chong Fatt Restaurant *


All my relative from mum side was invited.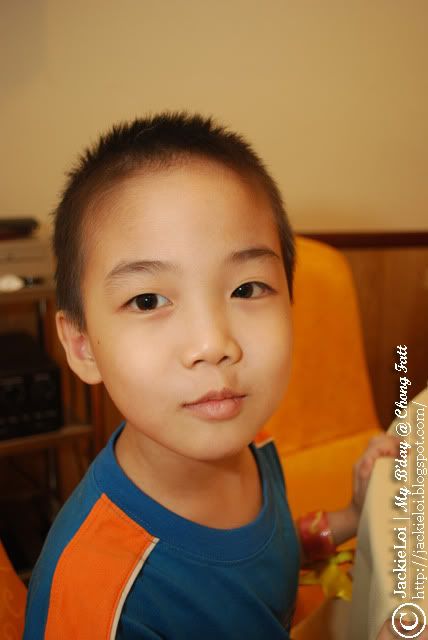 * I love shooting my this cute little cousin =D *


There are 8 main dishes in d menu including my birthday cake? which are :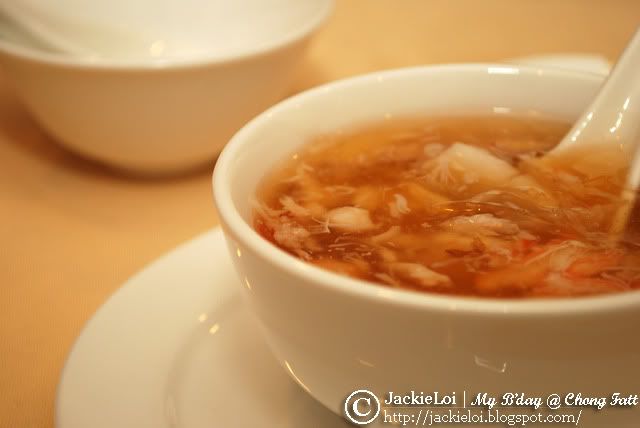 * Shark Fin soup *
* I dunno what this called but each varieties on it taste good =D *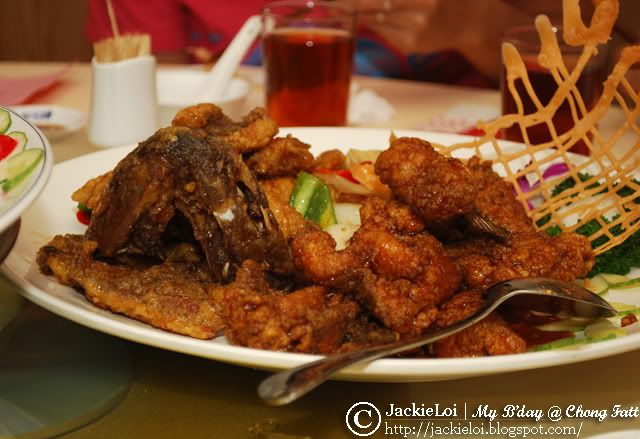 * Yin Yong Fish...i know it looks like chicken..LOL *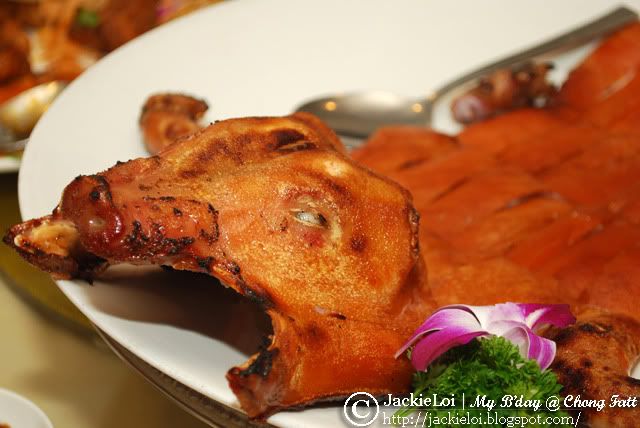 * Pig..LOL *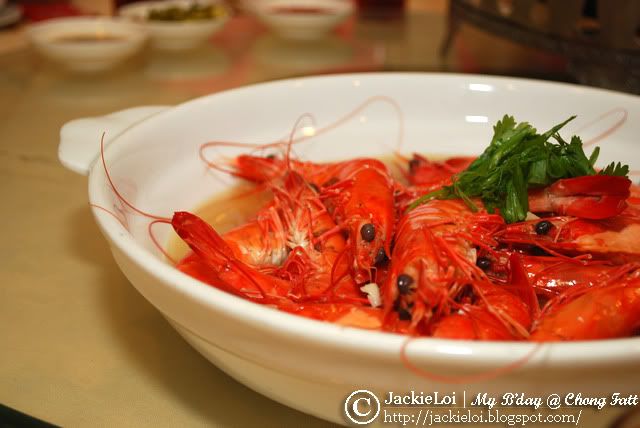 * Prawn..damn red rite? *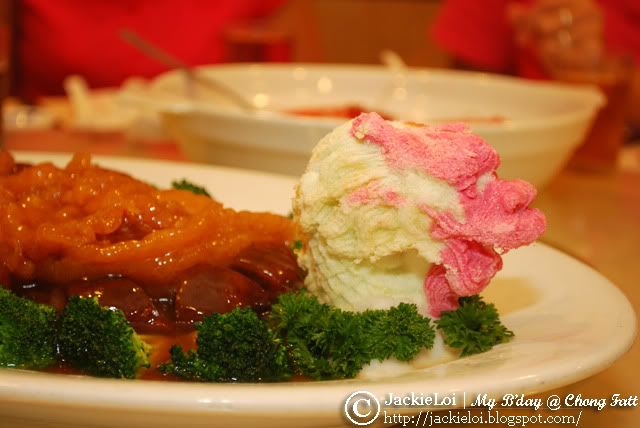 * Sea Cucumber *
* Chinese Tradition, Birthday Mee (Sau Min) *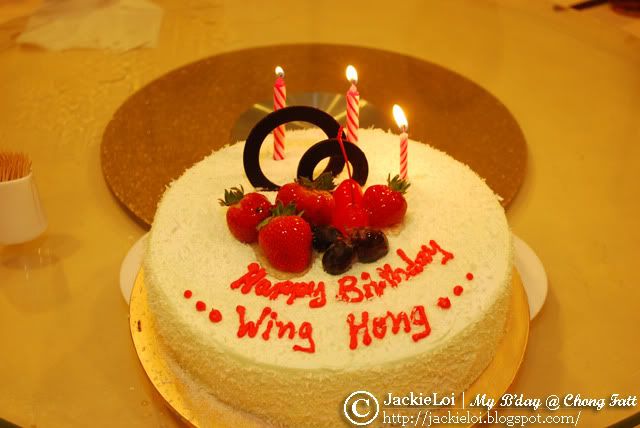 * My birthday cake =P *


Heh seem nice n tasty rite? I gotta said i love most of d food from this restaurant. Thumb up again! After dinner, as usual tradition. Sing birthday song and cut cake..LOL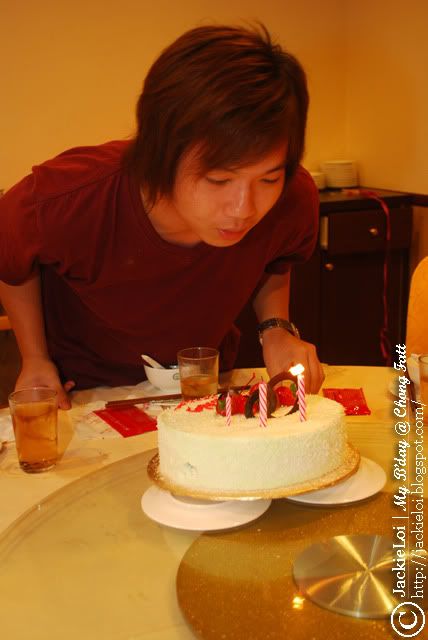 * Finally a proper pic of me blowing d candle *


and here come family photo =D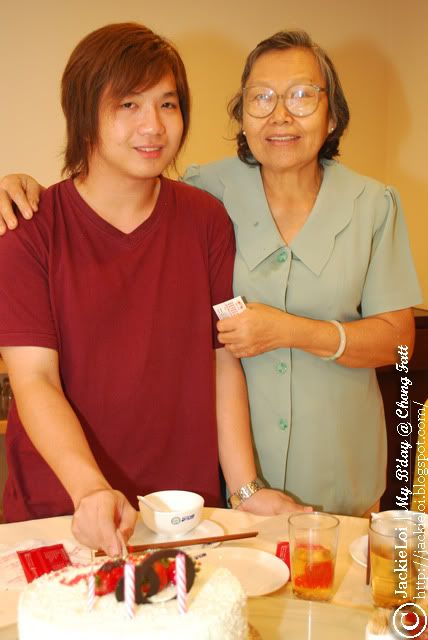 * Me & My granma *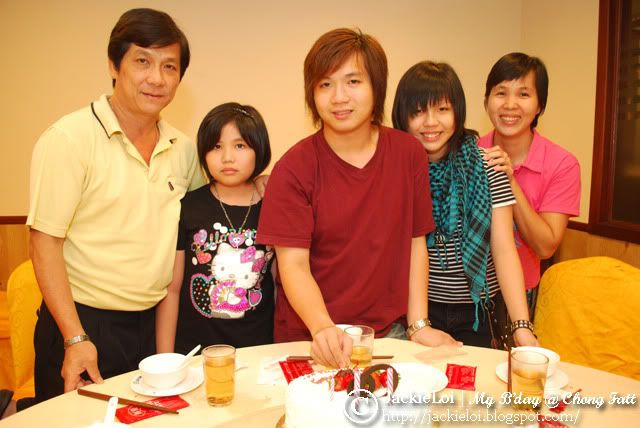 * Wif my parent n siblings *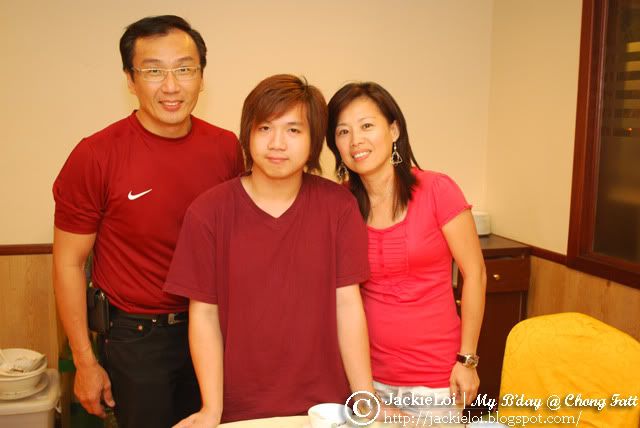 * My elder uncle n auntie *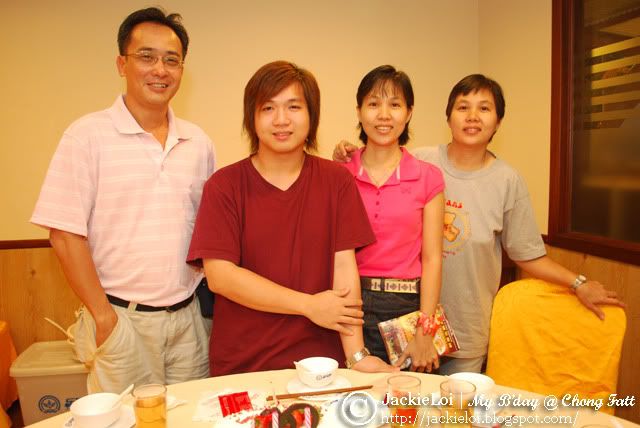 * My second Uncle and 2 unties *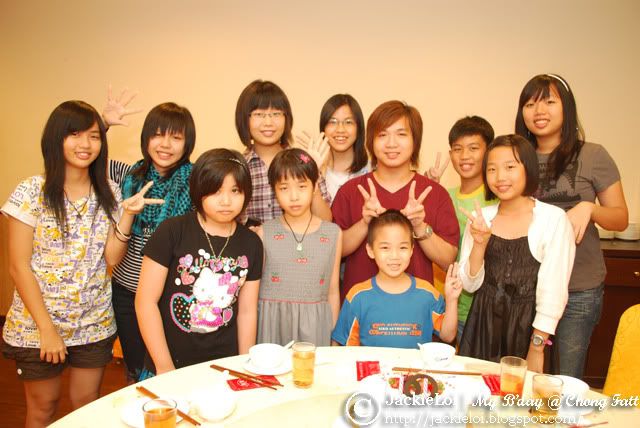 * Wif my others cousin. I know i m eldest among them but i look so short!! FML!! *
* And wif all d elder generation *


Really appreciated what my dad did for me =)..thanks daddy! I love u!

And on the final day which was 5th oct, i invited few of my uni friends for lunch at Dragon-i, Mid Valley. This time lunch was on my treat =D..The people i invited are none other than close friends of mine from uni :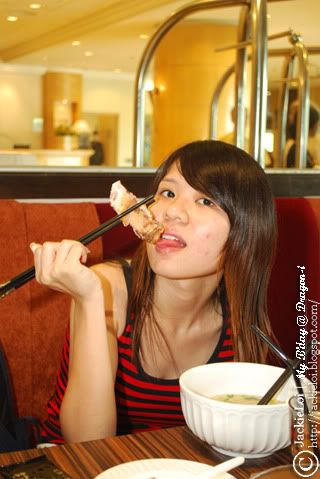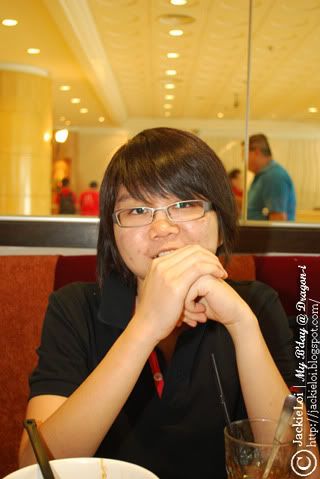 * Nicol & Yeng, a classmate of mine for Malaysian Studies, Visual Comm, Film Studies and now, World Englishes *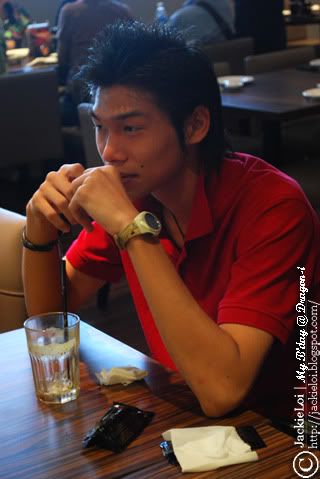 * Charity who i just knew her recently and Joseph, need me to intro him? A friend of mine since high school and we happen to be in same uni and same class before for Malaysian Studies, Design & Layout and currently World Englishes *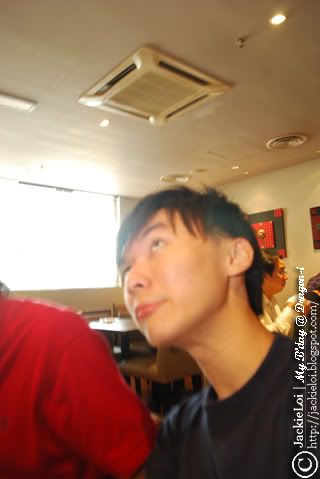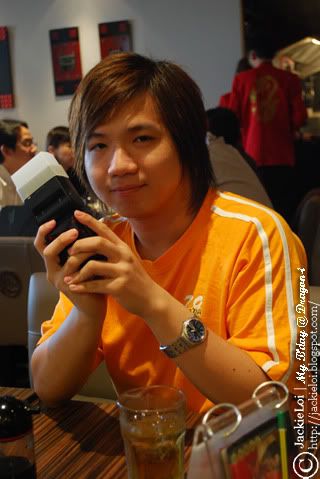 * Max who i knew when we are in Visual Comm class on my 1st sem. And d other guy? is me la!..WTF *


I forgot the mee name that i ordered at there...but it really taste good =D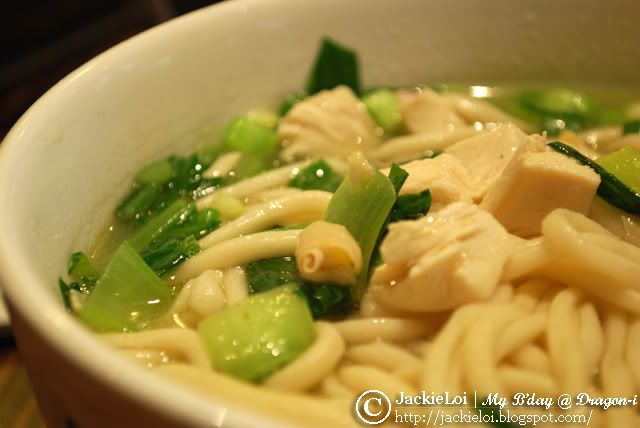 * My mee *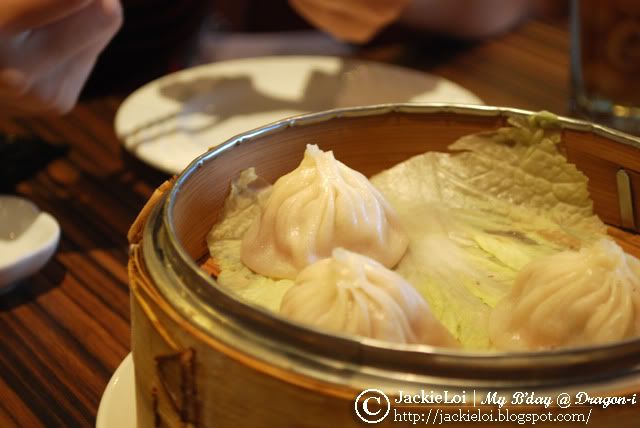 * And of coz, the fehmes Siu Long Pao *


Well, we had fun chatting and fooling around during the short session of lunch as in all of us need rush back for class on 2pm..haha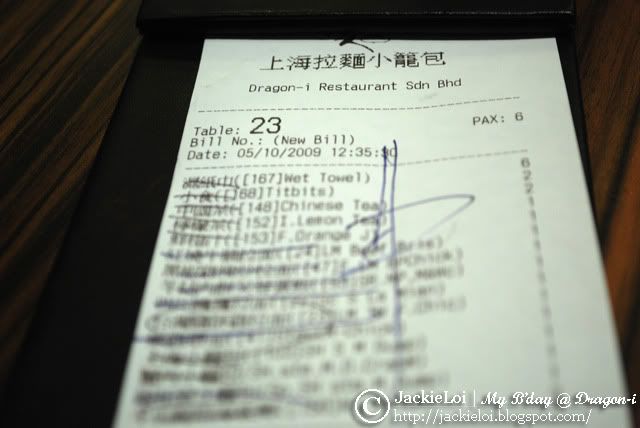 * The receipt.. *


and after class, we went to Nicol house for BBQ. And from there i got my Birthday Cake again..thanks for every wishes and celebration!

I really appreciated everything u guys did for me =)



P/s notice i never mention any celebration wif gf? well as u guys know she wasn't wif me during d period. However her present was sent to me =). Thanks for it dear! Muacksss!