After looking on
Chris
getting new diffuser,
Tzia
got new cam (G10) and
Xiang
bought his new gf (A550), i have been provoked to get new things for my
baby konkon
too..I have no money yet to upgrade d body or lens..Thus d only thing i could afford to get was...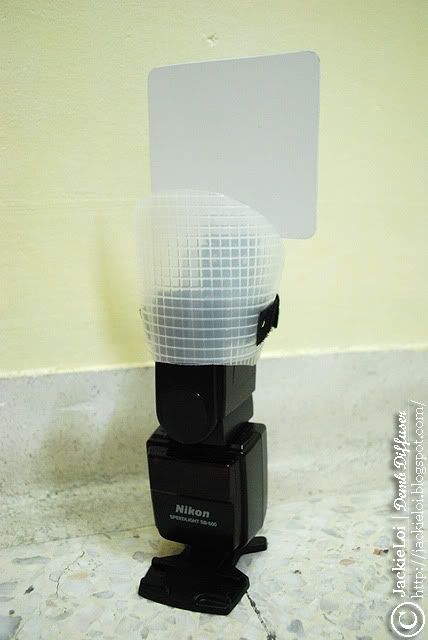 * A new thingy attached on my flash *

Yes! A new diffuser as well! A demb diffuser! There goes all my money for this month T___T...seriously i overspent within a week. A preparation for SG, a cost for clay and now spend on this diffuser..LOL

Went to search this diffuser at few places such as Complex Mutiara, Lowyat and finally the only place i could found for this damn! i mean demb diffuser was Pudu Plaza, YL Camera Service.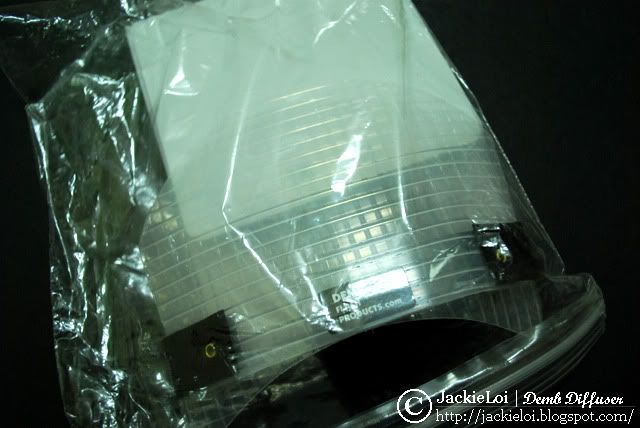 * Inside d package *


Just bought it today. Very satisfied indeed but no chance to try it out yet =P. In addition i got myself a lenspen. I dunno where my Microfiber Lens Cleaner went =(..some1 must have accidently took it..sigh


* Lenspen - Cleaning tool *


Well, i'll be going SG, NNAwards this fri!! Excited? YES! Hope my newly bought diffuser will help me out on tat day =P