The time now is 0456 hours. Yes i purposely woke up this early to blog..hahaa..i know i m overexcited to go to SG now. Gonna depart from KL in less than 3 hours time. Later i gotta meet up wif friends at Wangsa Maju LRT Station and we'll go to there together.
Few hours ago just had dinner together with
Kate
,
Jacq
,
Xiang
&
Sam
at Chill & Spicy shop. I am crawling for Pan Mee, thus i suggested that shop to eat. Ordered a large Chilie Pan Mee and realised is too much for me. I guess i really cant take large portion of food anymore =(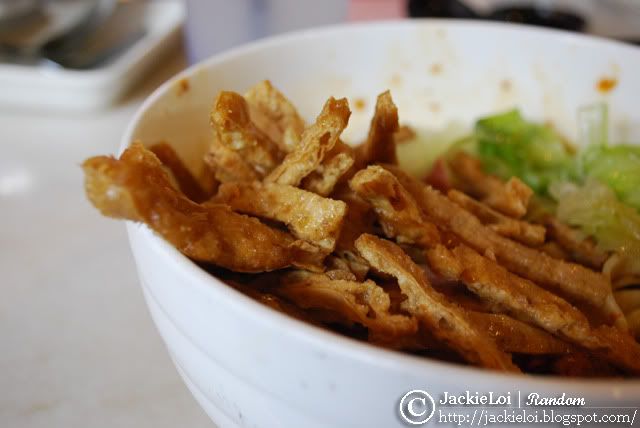 * Chilie Pan Mee *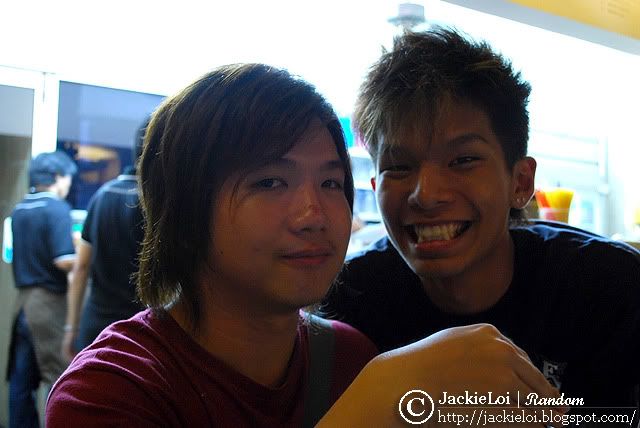 * Me & Sam *


And guess what? I just finish packed all my stuff last nite in less than 20 min times..hahaha guy alwiz b guy, simple, quick & easy. Unlike all my female friend who currently suffer and dilemma to bring whole closet to SG.


* Blue bagpack, Yellow Bag & Camera Bag *


Anyway stuff i gonna brings is more or else enuf for 3 days used. Clothes, shoes, shampoo, hair styling product, charger for my gadgets and the most important things, camera gears! Really need to thanks to Joe & Charity for borrowing me their extra battery for camera and tripod as well!

And i guess some of my friends did a post about their outfit to Nuffnang Award. If u guys realise i change my display pics in MSN this few days, yes! That's d utfit i gonna wear tonite! i knew i am crazy =P..dare to be difference dun i? =P


* Some said nice, some said joker. Who m i? *



Few more hours i gotta say HI to singapore! What make me more excited was to able to meet bloggers from others region as well, Philippines & Australia! Hope to get to know some of them =D

Oh lastly, i am in Group C for the Nuffnang Award. Any1 same wif me? =D