Frank
birthday was on 24th Oct. However we celeb wif him last nite because he going back Sabah today. We met at Mid Valley and moved to Italiannies, Garden for dinner.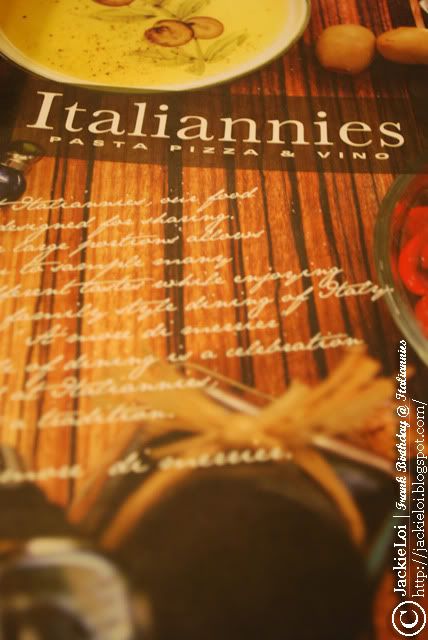 * Italiannies - Pasta Pizza & Vino *

And the members that join this time are including me are :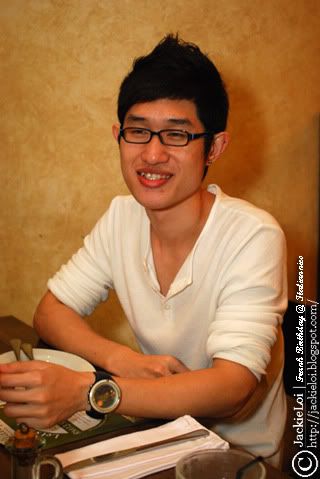 * Couple - Andrienne & Wai Loon *


We ordered 3 type of pasta that for 4~6 ppl portion per plate. We ordered Angle Hair (vegetarian), Cheese Salmon Pasta and another Chicken Pasta.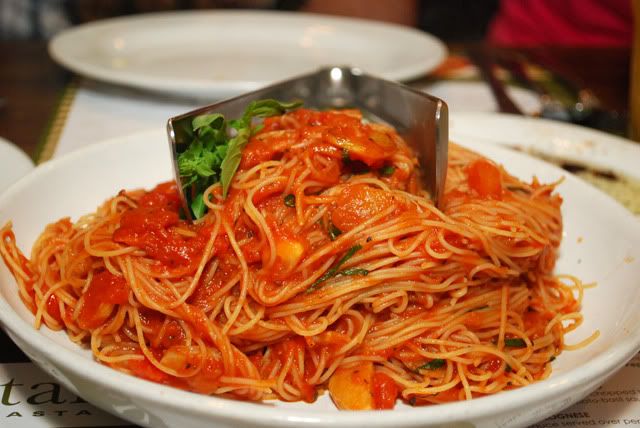 * Angel Hair Pasta - d mee like wantan me for me*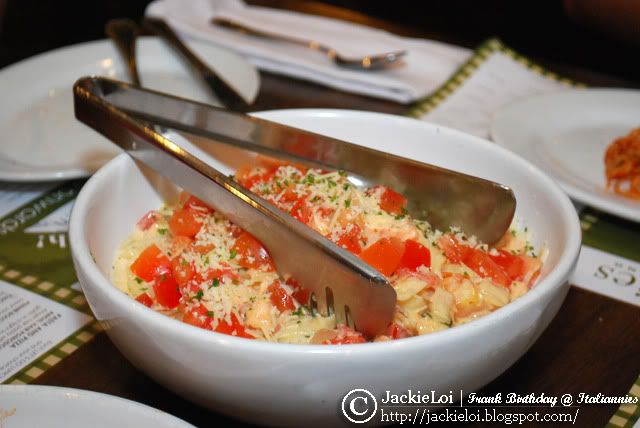 * Cheese Salmon Pasta - d mee like pan mee for me *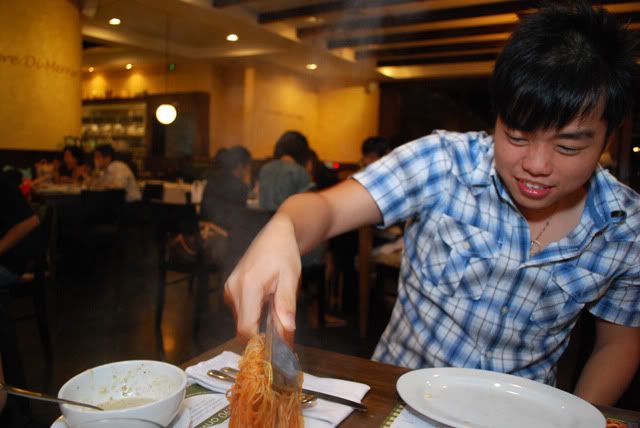 * Lee showing off his househusband skill *


And the next scene will be explained by my pics =P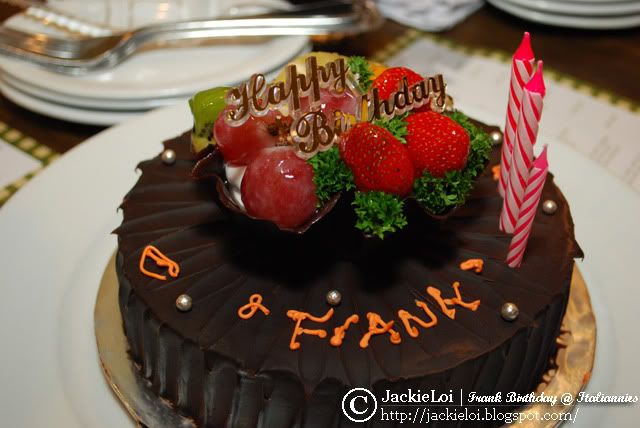 * Frank Birthday Cake from Cake Sense *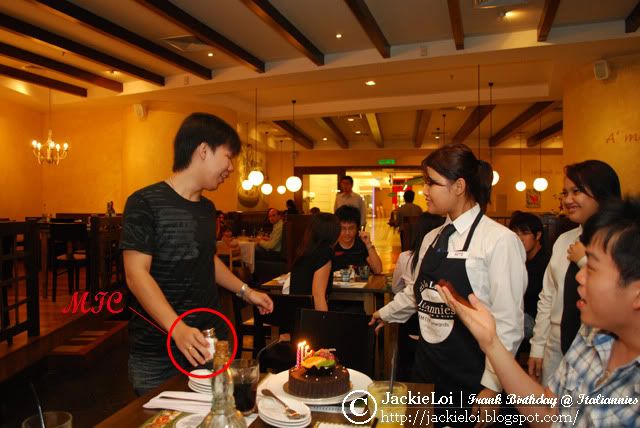 * All of us ask Frank to stand on chair and give speech, using the container as mic *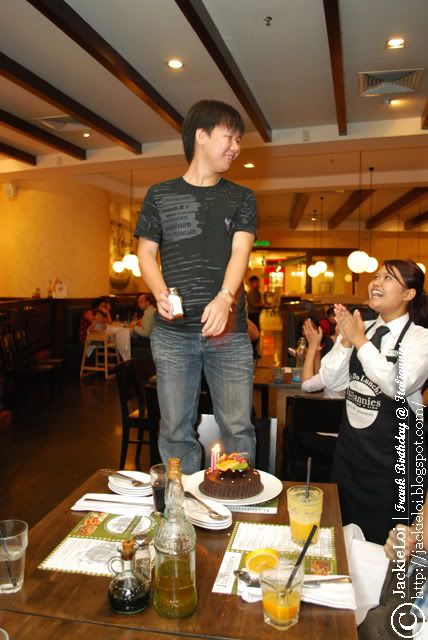 * Jeng Jeng Jeng! Thats our hero! *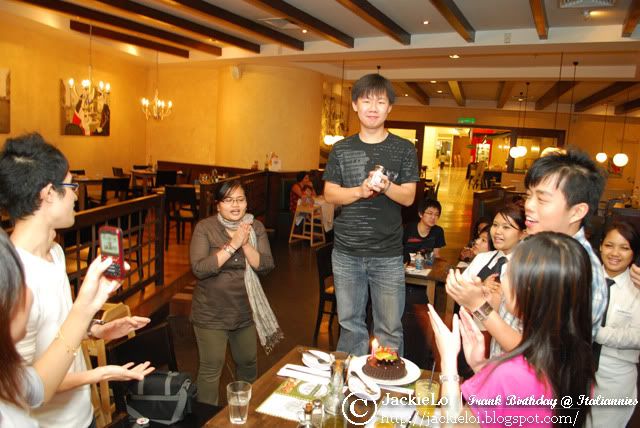 * Singing Birthday song together. He seem like gonna cry anytime soon *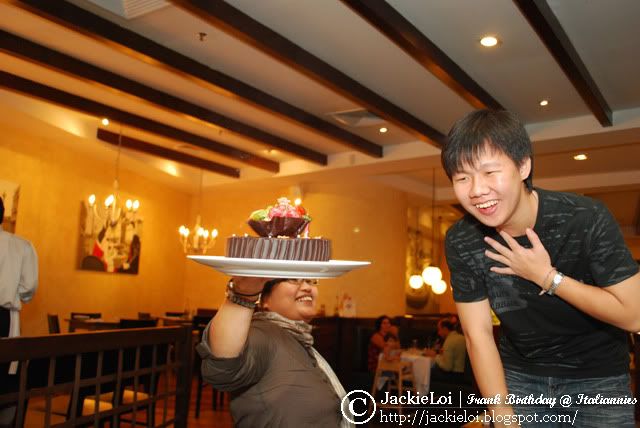 * Blowing off the candle *


And Andrienne recorded d video and currently at facebook =P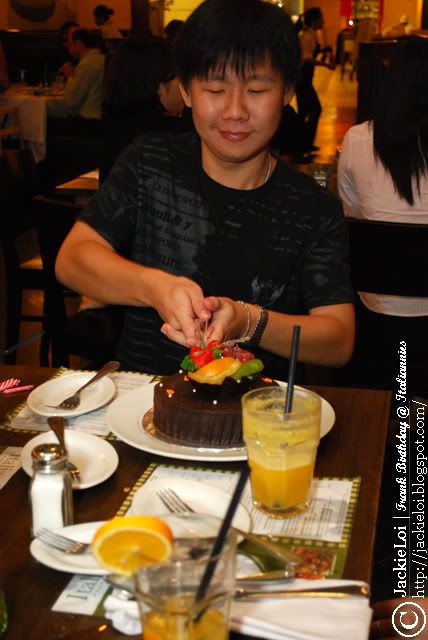 * Cut the cake *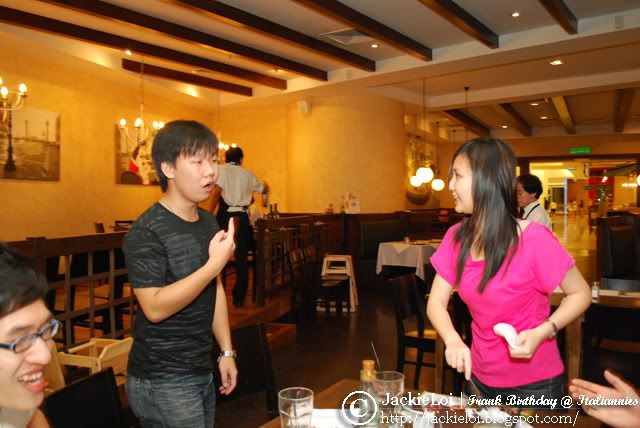 * And yvonne wanted to do something to d birthday boy *
* u guys guess it XP *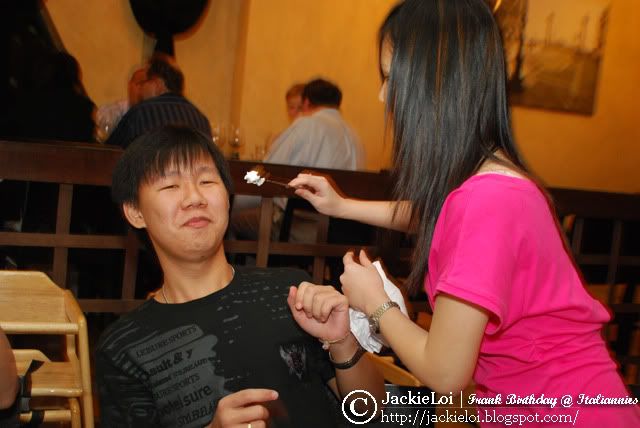 * unavoidable *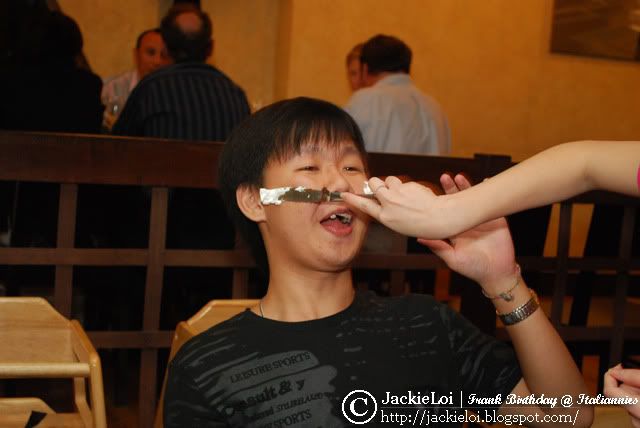 * bulleyes - for a sudden i feel lucky during my birthday that time d cake they bought no cream XD *
* present for birthday boy *


It is great gathering as well as celebration. We plan to have trips on next month. Hopefully it's on till d time and it gonna be my very first trip wif them. Time to save money for that..heh..you guys rocks! =D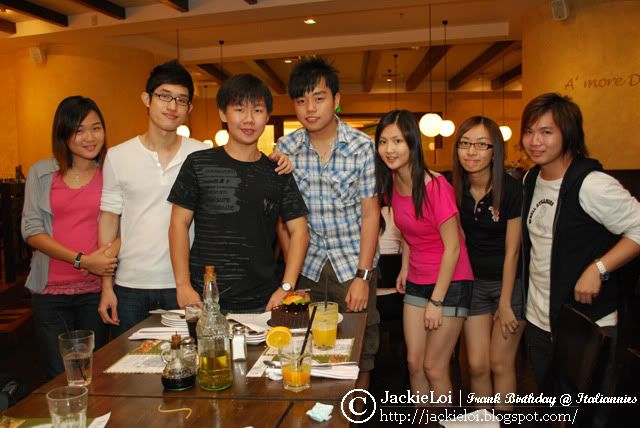 * group pic wif my face finally in..LOL *


And finally, Happy Birthday Frank! Finally we are a year older =P