WHY I should be given this opportunity to experience the rich blend in culture, cuisine, arts and architecture of Singapore? Oh well, obviously because Singapore is one of the country beside china that populated by majority Chinese. Thus, a certain area of Singapore that resemble Chinese culture such as cuisine, arts & architecture was preserved. For example at ChinaTown street. As a Chinese, obviously i would love to know more about my own cultural. I believe Singapore would be my best destination to experience it since it was near to Malaysia a well.

If i really given a chance to travel to Singapore for 1 day full, things i gonna do was mostly photography their cultural, lifestyle & architecture and try out difference type of cuisine. So here gonna be the list for my 1 day trip to Singapore =D

In the early morning, i'll check in myself in China Town Hotel.



Why China Town Hotel? Well i do believe that every architecture or location do have it's own history or reason being there. Here is a short brief of China Town history.


Back in the 19th century, the concept of a Chinese Town was first conceived by Sir Stamford Raffles. Dissatisfied with the haphazard way the settlement around Singapore River and Boat Quay had developed with the sudden influx of immigrants mainly from China, Stamford Raffles issued a plan proposing a Chinese Kampong to the Town Planning Committee in 1822.
Raffles separated the early Chinese immigrants according to provinces of origin and also by what the British perceived to be different classes. Thus Hokkiens occupied Telok Ayer Street, China Street and Chulia Street; Teochew-speaking Chinese occupied Circular Road, Boat Quay and South Bridge Road; and the Cantonese occupied mainly Kreta Ayer, Upper Cross Street, New Bridge Road, Bukit Pasoh and parts of South Bridge Road. This arrangement contributes to the reason why today one may encounter a different speaking dialect group in each different part of Chinatown. When Raffles drew up the area plan for Chinatown, his blueprint was developed from years of first-hand experience in Penang, that those native buildings unprotected from intense heat of the sun and monsoon rain were impractical. His instructions to the Singapore Town Planning Committee in 1822 thus stated that houses should have a uniform type of front each having a verandah of a certain depth, open to all sides as a continuous and open passage on each side of the street. This probably led to the five-foot way that the shophouses in Chinatown are famous for. Some researchers have speculated that the shophouse was a fusion of the narrow-fronted houses that are a familiar sight in Amsterdam with the ones of Southern China, especially in Guangzhou and Fujian. Many homes in Chinatown were bombed and destroyed during the Japanese occupation of Singapore in the Second World War. Despite this and several modern urban renewal projects, several parts of Chinatown are still intact and well preserved. Offering a unique window to the past, a glimpse at how the early Chinese settlers lived and toiled.


Got it? Thus China Town hotel was a part of Singapore's conservation plans to preserve the old world charms amid the rapid changing skyline in our modern city. The traditional interior as well as the history behind it gonna be my perfect subject for my photo-journal.

After completely check in at China Town hotel, i'll go to Asian Civilisations Museum.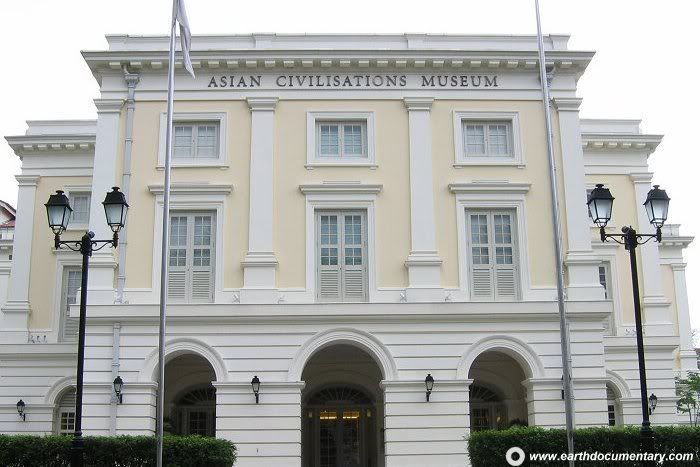 For your information, Asian Civilisations Museum is one of the museum in Singapore that focuses on the heritage of Asian cultures. Thus, it gonna be one of my best reference to gain more knowledge about Asian cultures.

Well, an hours or 30 min before lunch time for me which is before 1pm, i'll grab a chance to have a walk on the whole street of China Town while doing some photography on it.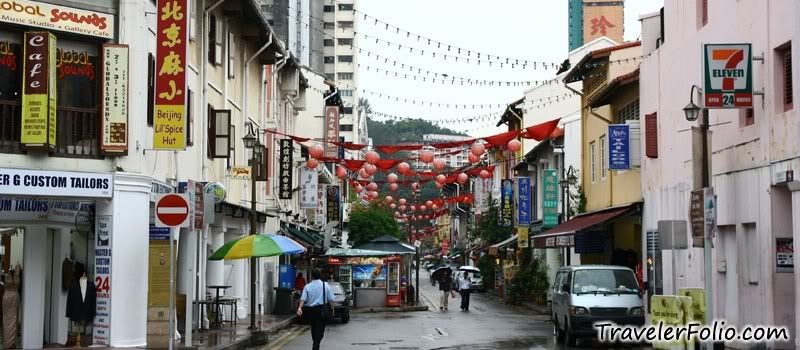 Well since I am already in China Town Street, I might as well get my lunch at there because China Town Street some savor some of Singapore's best hawker and restaurant food. There are approximately 20 hawker stalls and 15 restaurant. Giving myself a chance to be at the street, I choose to get food from each hawker stalls to try difference type of food.

Well, after lunch, i'll go to Mandai area. So what do we have at there? It is the Mandai Orchid Garden!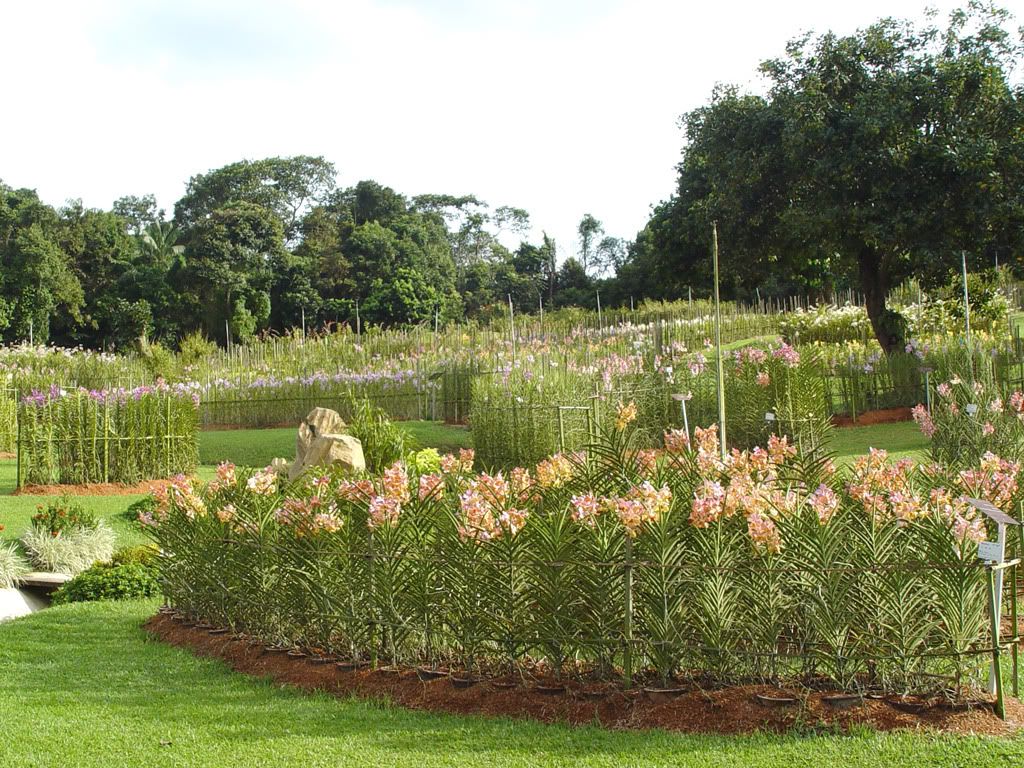 I cant resist myself for not being into a beautiful natural place especially there is another chance for me to photograph the moments to be remembered.

Next, i'll be go to Singapore Zoo! It have been long time since i been Zoo..not to mention Malaysia Zoo. Since i go to Mandai Orchid Garden to shoot flora, this time i'll be photograph fauna at Singapore Zoo.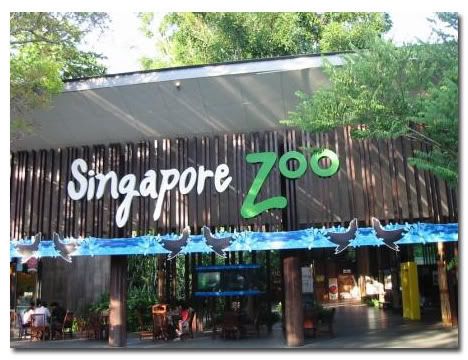 Well, after the sunset, it doesnt mean my photo-journal end here! I will go to Night Safari to continue my photography!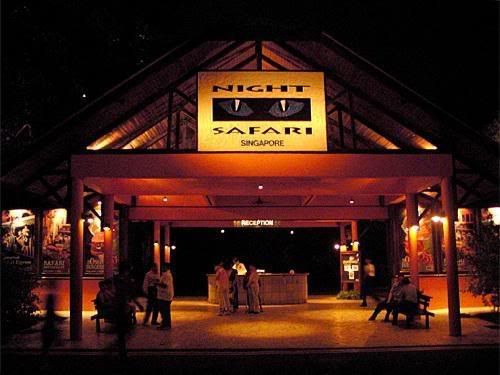 This premier night zoo houses over 900 animals of 135 exotic species in eight zones re-created to simulate geographic zones like the Southeast Asian rainforest, African savanna, Nepalese river valley, South American pampas and Burmese jungle.


Ok i know is time for dinner. So i'll grab to nearest restaurant which is Ulu Ulu Safari Restaurant. From my research, this restaurant have kampung meal, mixing own rojak and wrap the popiah by my own. This gonna be fun experience for me.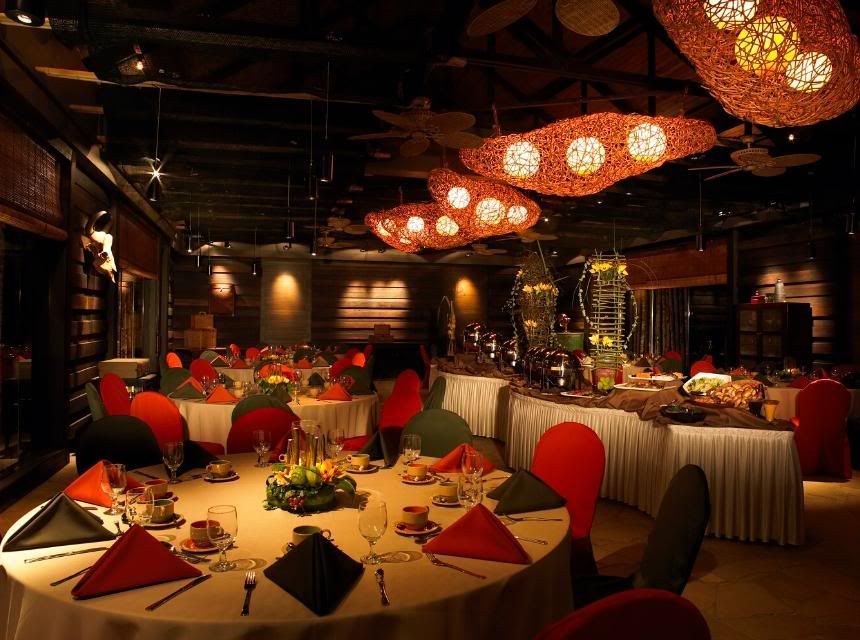 After my dinner, i'll be going to my last destination by MRT, Clarke Quay for some night photography on d scenery. Trust me, it looks beautiful ;)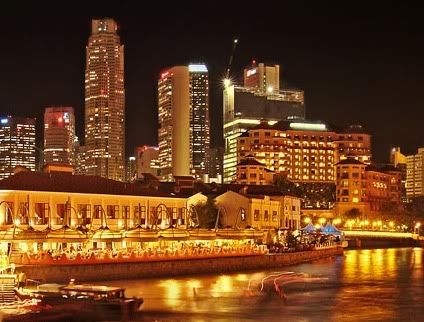 And finally, is time to putting away my earlier stuffs and planning and enjoy myself the whole night party & drinks at Zirca Mega Club!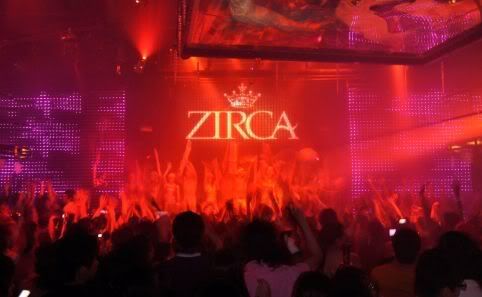 That's how am i gonna plan for my 1 day SG trip. I knew i need prepare alot battery for my camera since i did alot photography..hahaha

lastly,



Indulge in the Uniquely Singapore experience