Finally i m back!!! I almost done most of my assign though my sem havent end yet. Pray hard my end sem is after 22nd oct..been really suffer wif a bunch of rushy assigns. Thanks God i get to rest for this coming 3 days..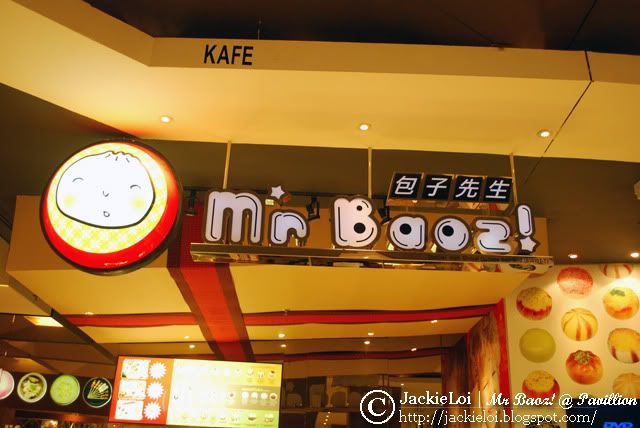 * Mr Baoz! *

Anyway courtesy of Jess, last nite i get to join dinner together wif friends at Mr Baoz that located at Pavillion Ground Floor (Next to Food Republic). She got herself a RM200 vouchers from there. She invited few of us who are me, Jacq, Sam, Alex, Bern, Eve & Ken (KLCV).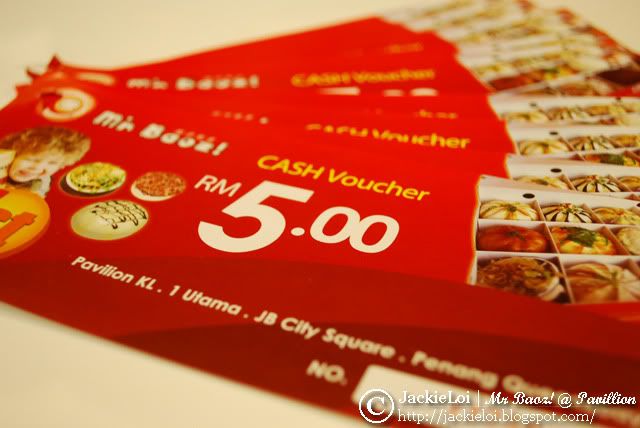 * RM5 vouchers each *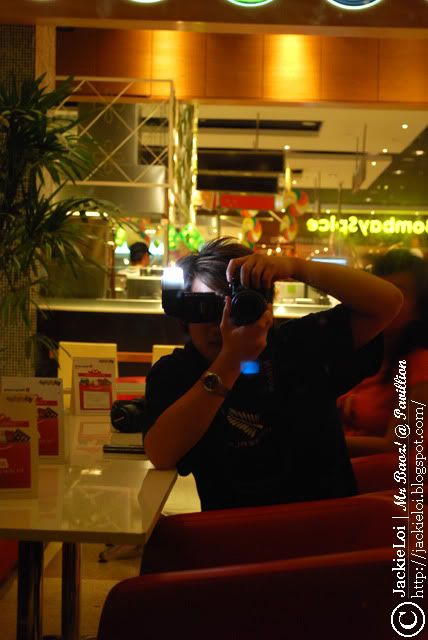 * Shoot the mirror! LOL *


There are almost more than 30 types of pao to choose and been categorize into 5 series which are Royal Delicacy series, Chocolate series, Crispy series, Steamed series & Snowflake series. The price ranging from RM2~RM3.50..


* Menu 1 *
* Menu 2 *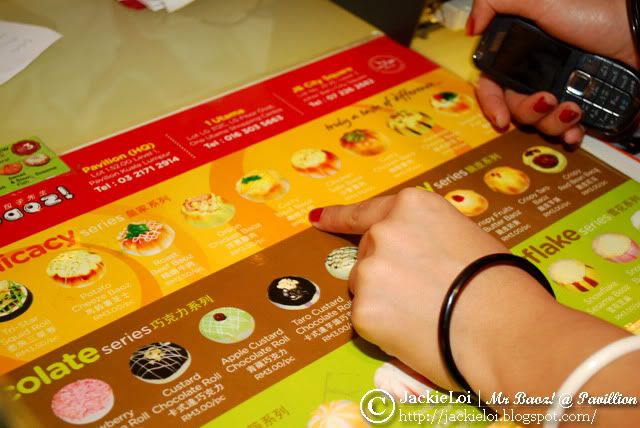 * Ordering..the menu for the Bao *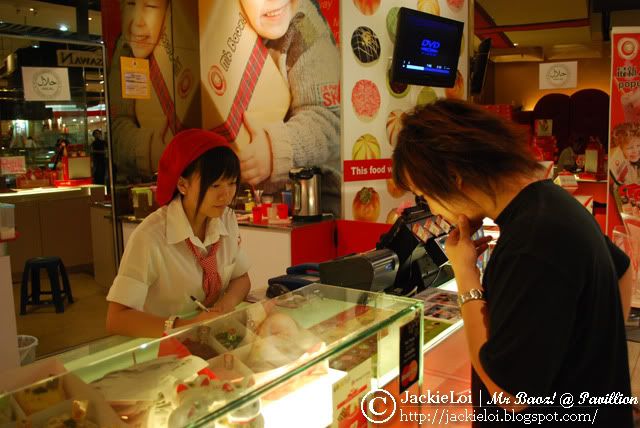 * My turn order...no need guess, obviously i m posing..LOL!! *


We din really ordered each 1 of d pao but we ordered pao's from Royal Delicacy series the most.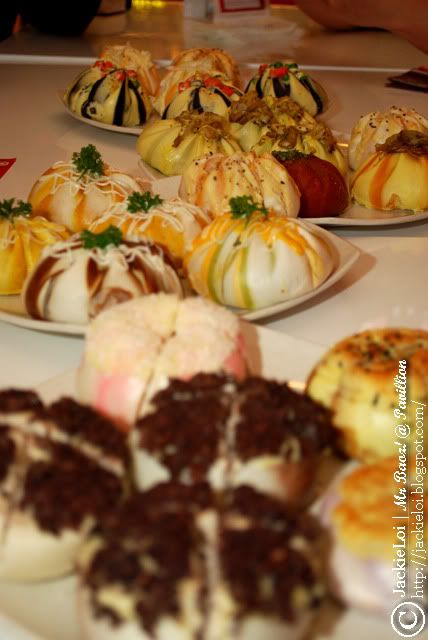 * The varieties of Bao we ordered *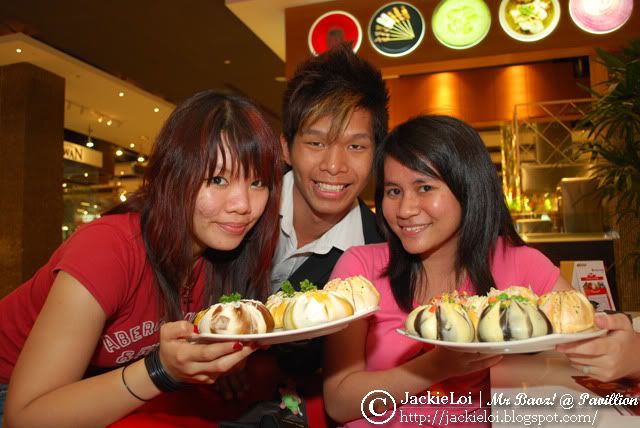 * Bao promoter...LOL *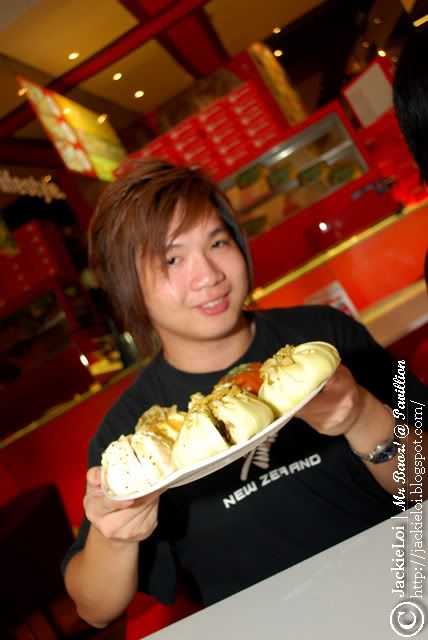 * My turn promoting...LOL!! *


After testing few pao, we figured out most of the pao looks normal and nothing special except their fill was differently made. In addition, my personal though, i dun like the Chocolate series pao. It doesnt contain any fill and just chocolate topping on the pao. Sound like those doughnut with a topping on top rite?


* seem Ken enjoyed his Bao very much *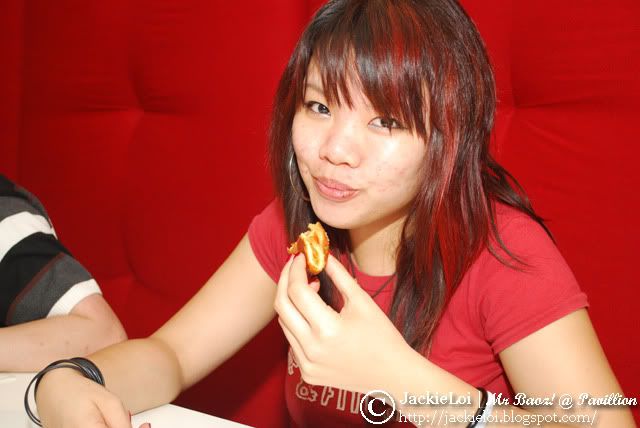 * same goes to Jess *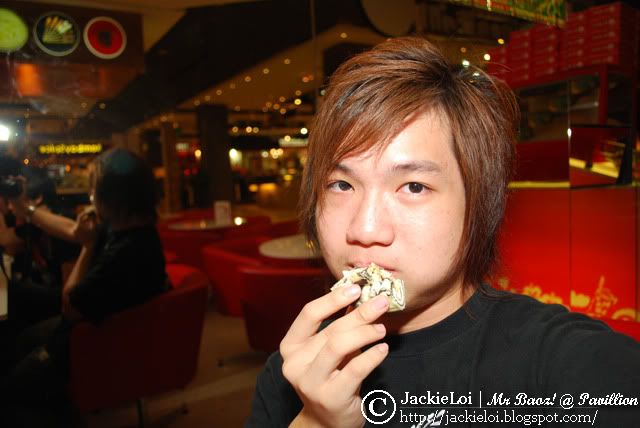 * again, i camwhore XD *


Anyway, in the end we came out a conclusion, the best pao flavor ever and became every1 favourite was BBQ Chickens bao and Curry Mutton bao. The bao skin for this both was specially made and crispy. The fill was perfectly match with the bao skin.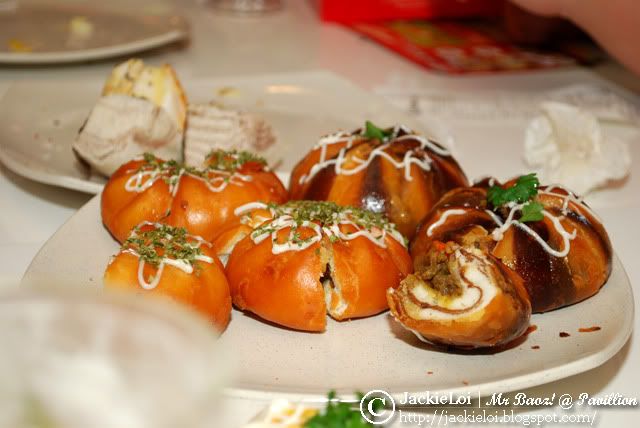 * Everyone favourite, BBQ Chicken & Curry Mutton *


Later on, i saw Jess just keep eating the bao fill and leave aside the remained skin on the plate. Being teased by us, she decided to use the remained skin to make her very own great ART or ARCHITECTURE...LOL..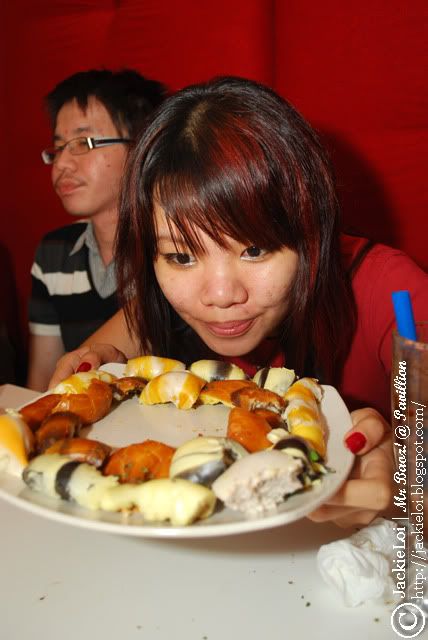 * Building her art half way... *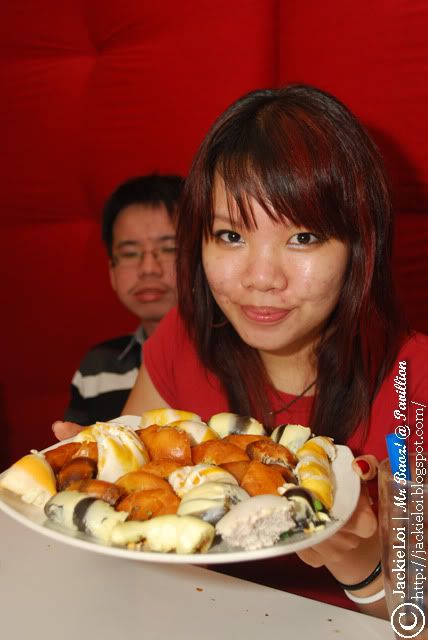 * and here, her completed art *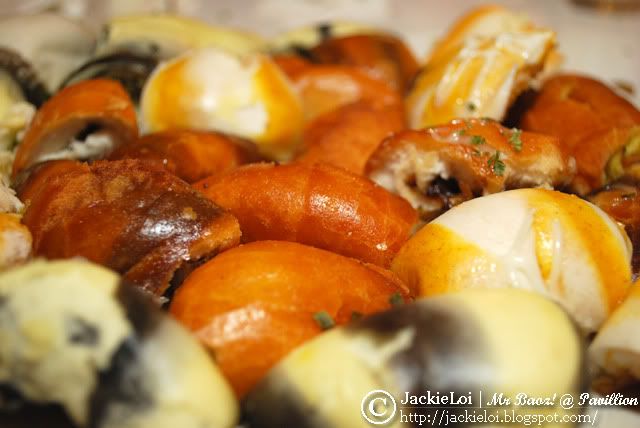 * Close up. Looks like Sushi? or Prawn? maybe is district 9? LOL *


Oh well, have fun last nite and v reli did ate alot bao..i guess i can stop myself eating bao for next few weeks..if it become serious, might cause few months..LOL..anyway i end my post with the group pic taken last nite =)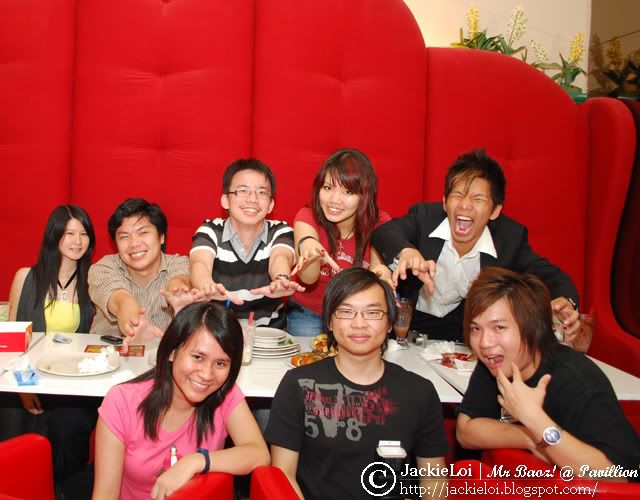 * Group pic *


All d best to Ken who going to India continue his study =)