Last week sat (17/10), i just had a Sate with friends at Kajang.
Josh
was coming back to Malaysia due to Deepavali holiday. Thus the main motive of this outing was actually meeting and as well enjoy the Sate Kajang. Seriously i keep heard ppl talking about Sate Kajang, but me myself never try b4..So this was my great opportunity to try it out.
* Photo credits to http://christinelifeslikethis.blogspot.com/ *

Haji Samuri. My first impression on it.."Hah? Haji Samurai?"..LOL..i know i m lame. Anyway friends that attending on tat day are :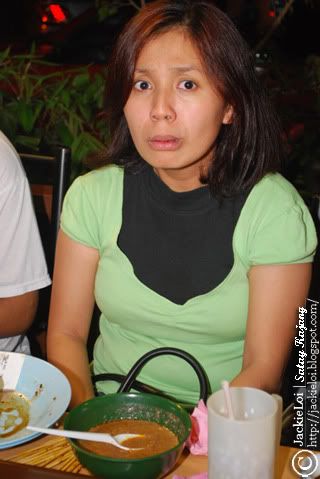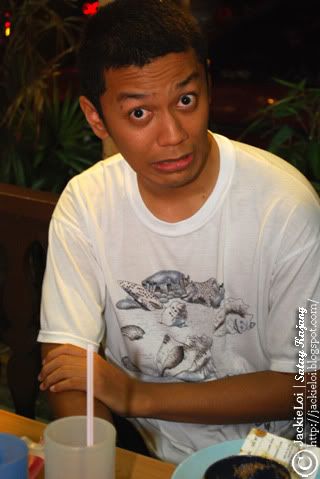 * Diese and her bro (forgot to ask his name) *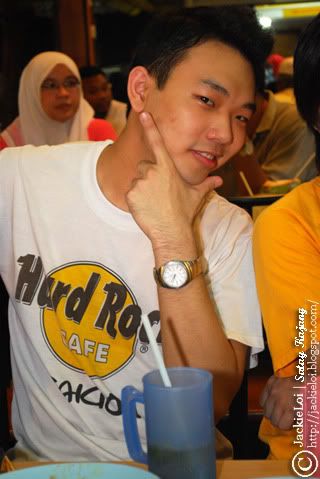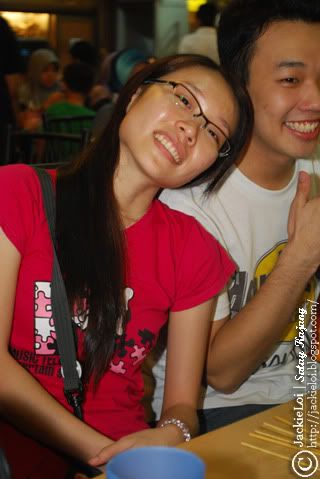 * Jeffro and I-FORGOT-HER-NAME *


Phew, total 16 of us. We order alot sticks of sate until myself also ate 15 sticks in total. For d price, RM0.60 for chicken n beef and RM0.90 for goat meat. I guess that price kinda standard. Most of them said the sauce was d best instead of d sate itself. Too bad i dun have chance to try out d sauce coz i used to eat things without mixing any sauce. Well, original taste is d best for me =P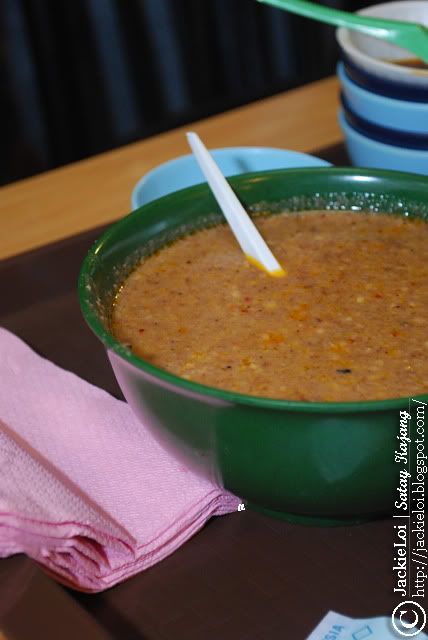 * The Sauce *
* Sate *


And here some pics during they eating. Some sort like a collection of WTF photo =P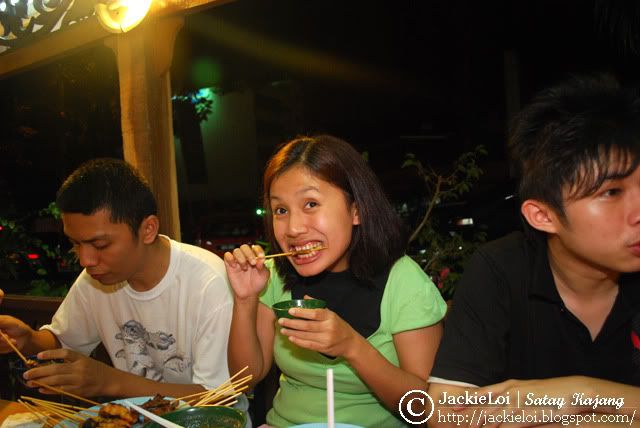 * Diese hard bite.. *
* Look at Jacq! * cough cough * *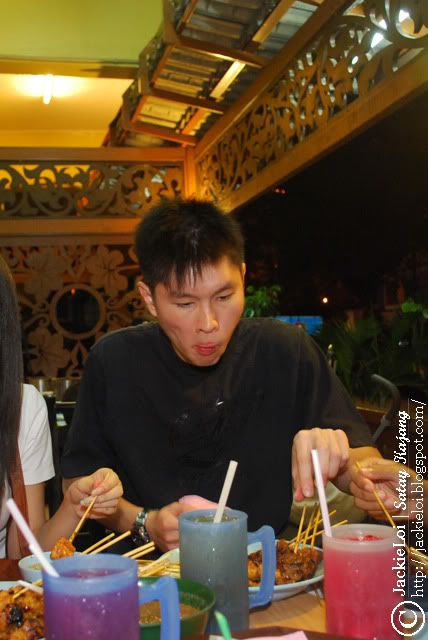 * And now Zhao turn *


And some random WTF pics about Josh, Sam & Jeffro.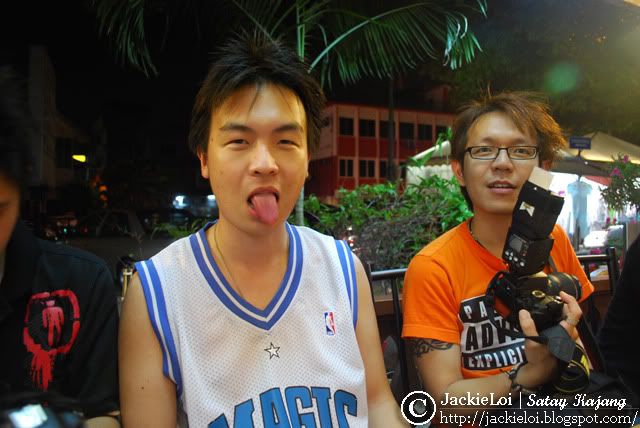 * Josh - Bleuk!! *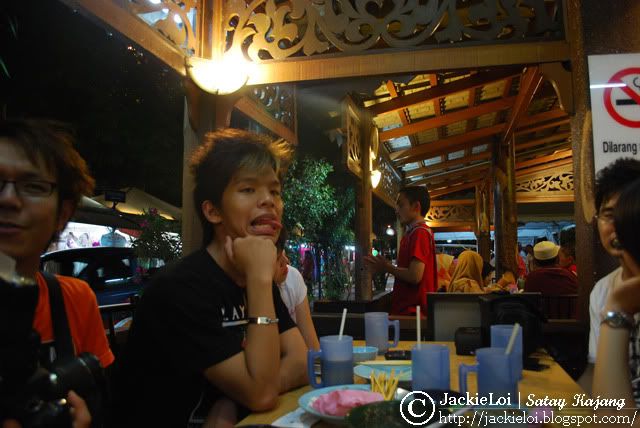 * Sam - Blehh *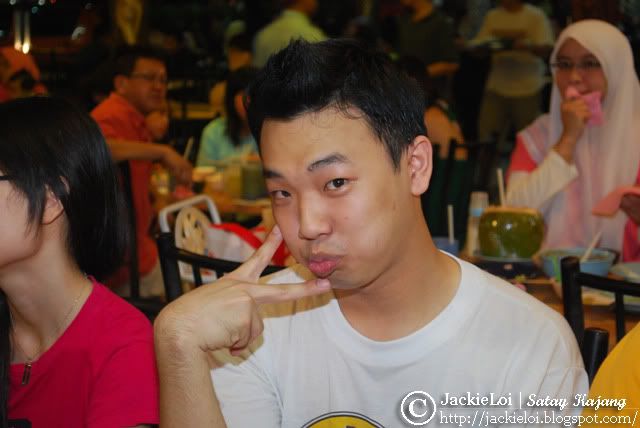 * Jeffro - Kawaii-ne? * WTF


Finally, a group pic before all of us head back. My camera battery die off when we just about to leave =(


* For the first time i felt myself so tall * - photo credit to Chris


3 more days to go for SG! Wooohoo! I am so excitedddd!! =D =D