I am officially 21st years old now! Well, back to early this year, i keep teasing my friend for entering adult year and now is my own turn..sigh..somehow i wish time turn back and return my youth-ness..LOL WTF
When is my birthday? DIG UR EYES IF U DUNNO! BOO!!! Anyway this few days i m having few celebration wif difference ppl. Lets start some short brief about it since i am pretty busy wif my assign and couldn't provide full post.
On the afternoon of 3rd oct, i celeb my birthday with my primary school mate at KLCC, Mahattan Fish Market.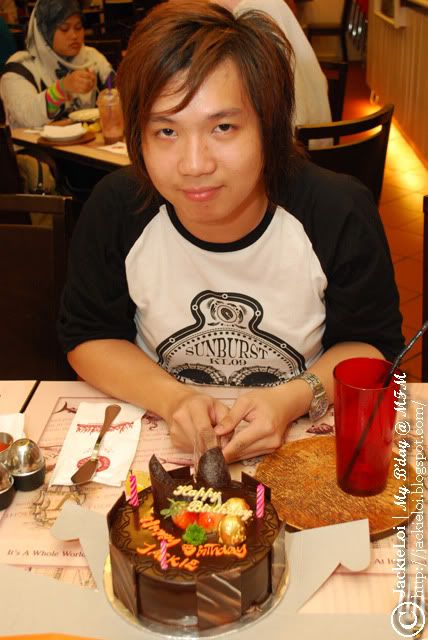 * @ MFM *

On the night itself, i am getting dinner with bloggers at Pappa Rich before going for Digi Ultimate Birthday Bash event. And they surprise me by bringing a cake..and of coz, something happen that time =P


* @ Papa Rich *


Last nite, i m celebrating my birthday with my families at Chong Fatt Restaurant. My granma, uncle, auntie & all cousin attended it. Have to thanks for my dad for organized this dinner =)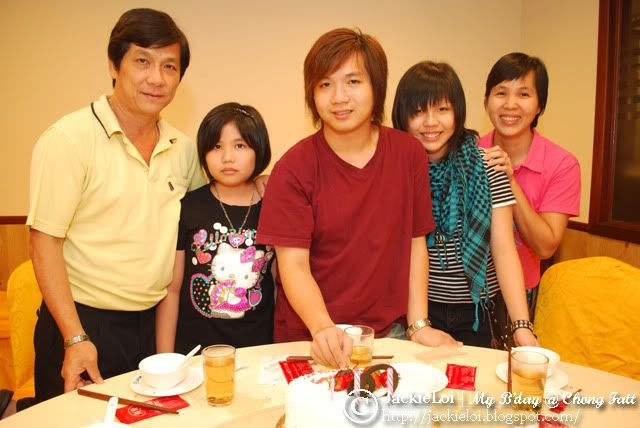 * @ Chong Fatt *


Well, thats all for my birthday celebration. I have fun and really happy. I guess this will be my most memorable birthday i ever had..unless more coming in future =P

Full post coming soon..