Have you heard of Blackberry? What? is a fruit?? No no that's Blueberry, not Blackberry! The BlackBerry is a smartphone that is widely used in the enterprise for its wireless email handling capability. Thus, last sat, i went to participated in XPAX Blackberry Curve 8520 launch at Republic, Sunway. Courtesy to Nuffnang for the invitation.

On that day itself, Blackberry Curve 8520 was sold for d price as low as RM888, where original price was RM1188. Such a good deal rite =D...i would have got it if i got money =(...


* Nuffnang Booth *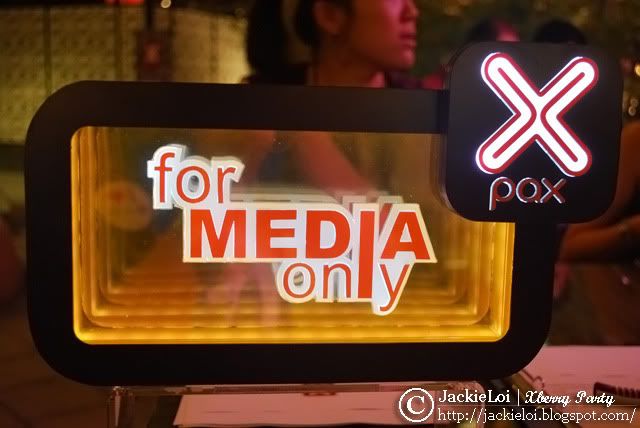 * For Media Only, which mean us, Bloggers! =D *
* The big X *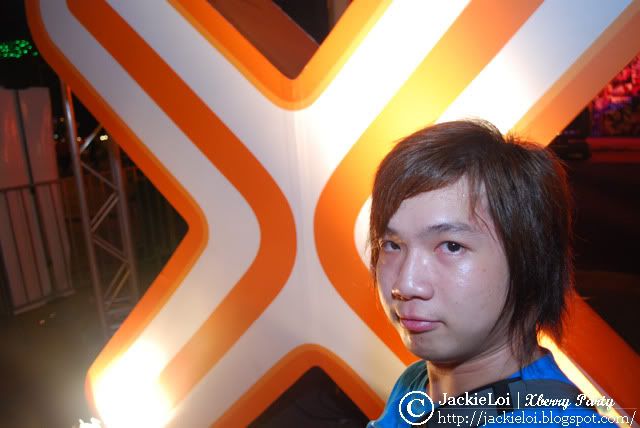 * And i went to camwhore wif it XD *


Anyway, bloggers whose under Nuffnang invitation got themself a VVIP passes for this event. By accessing VVIP pass, we are given free flow of Tiger Beer & Black Label as well =P...The event started around 8pm with a tone of blast performances such as Shawn Lee, DJ Lapsap, Joe Flizzow & others.


* My VVIP passes *
* WE ARE ON AIR!! WOOOopsss! *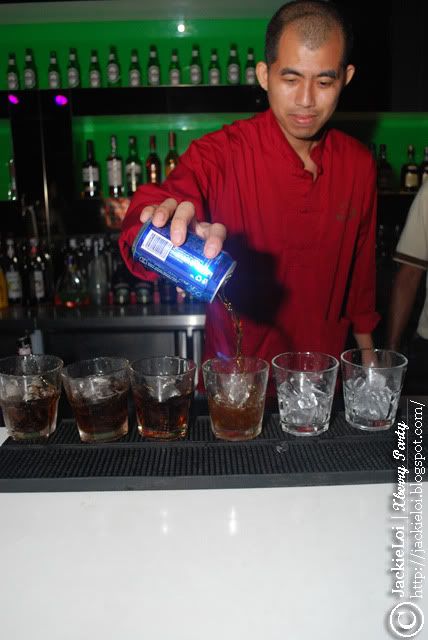 * The Handsome Bartender *

She is our MC of the night


* Our Emcee *


The performances started with Shawn Lee, known as human beatbox. Why? ask his voice why! It is my first time in life watching human beatbox in life. He reli impressed me with his voice although his body smaller than me...Oh well, if you wanna see his performance in video, click here and here for the link (courtesy of Sam for the video).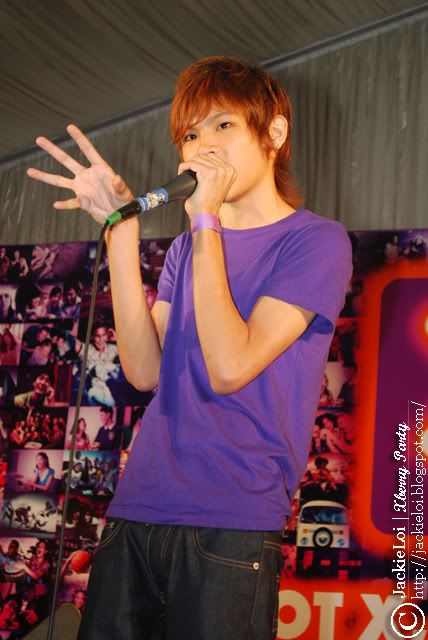 * Shawn Lee *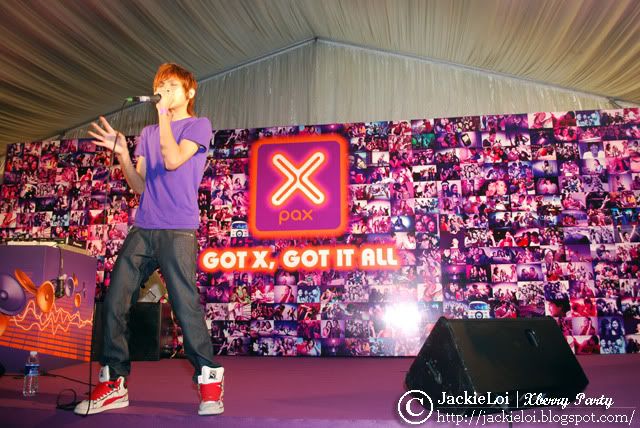 * Boom boom boom! He is freaking cool *


The next performances was Joe Flizzow! He is great in terms of rap and hip hop singing together with his partner, Malique and dance around the stage. He rocks every1 at that night wif his voices and dances.


* Joe Flizzow *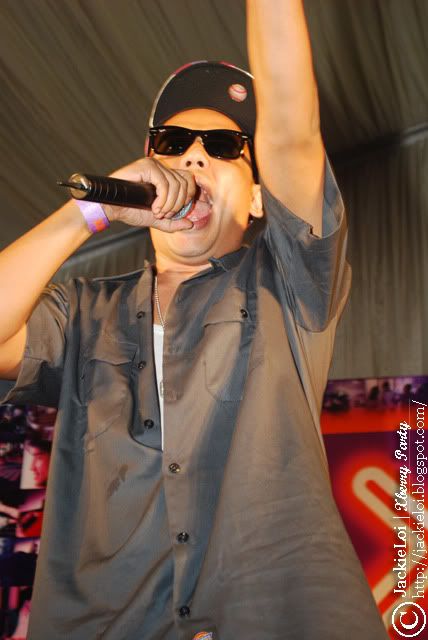 * "And put ur hands up!" *
* His patner, Malique *
* I realise Joe wearing purple shoe. Semangat XPAX! *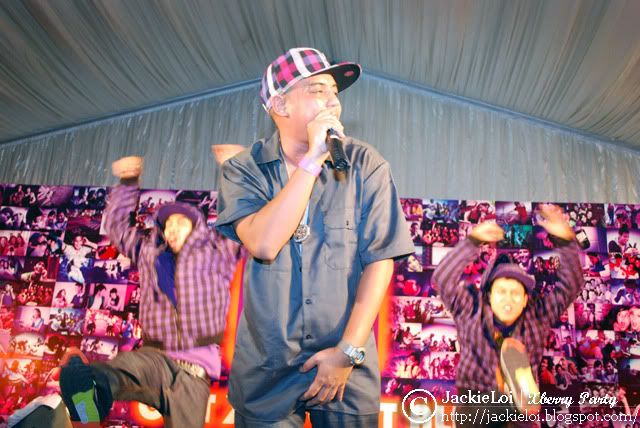 * Look at his dancer..hahaha *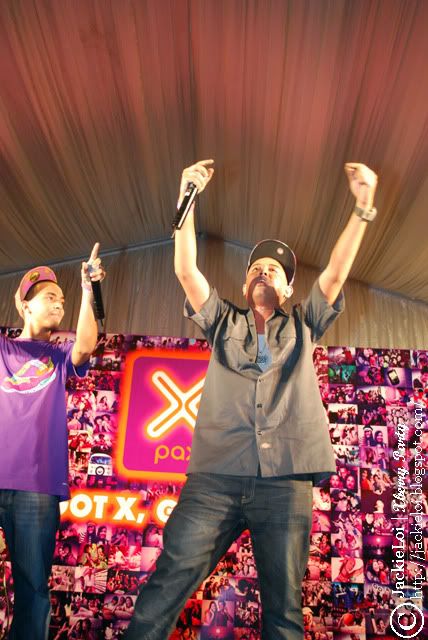 * For some reason i love the lighting on top the roof *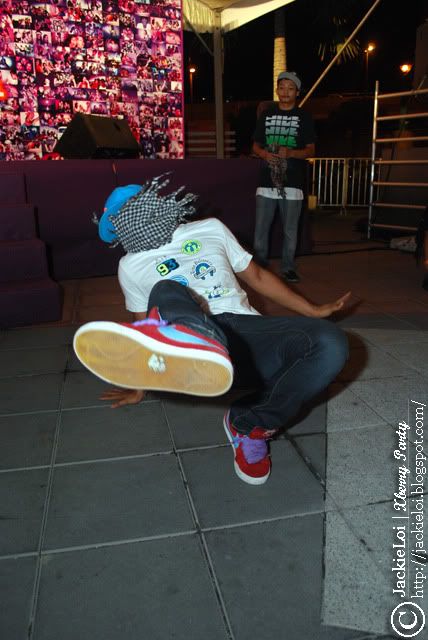 * Kamen dancer! *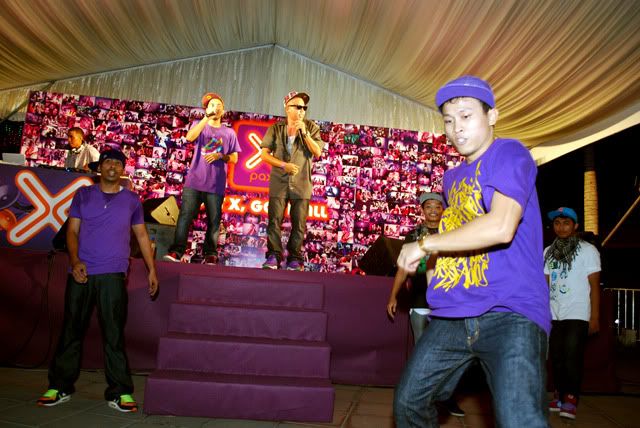 * And thats whole crew for his performances *


And after Joe Flizzow performances, they decided to had a lucky draw for once to give out Blackberry Curve 8520. Two girls was selected for the lucky draw and they required to compete wif each others by rapping a song. Obviously the best rapper is winner, no? And it was judge by Joe Flizzow. And the winner is the Blue shirt girl. Wow, i guess ppl who in small size reli can rap well..LOL


* Fighting to won a blackberry *


After that, Shawn appeared again for the 2nd times and performing his human beatbox! Seriously, i wun get bored wif his voice. Plus his bass rocks d night and speaker around us. Thumb up to him!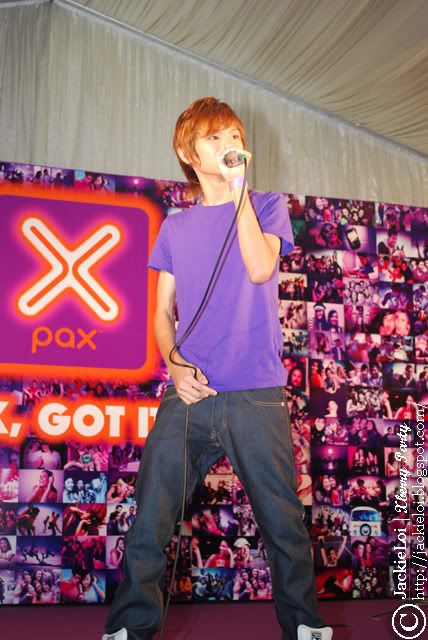 * Shawn is back! *


Next performances was by Arabyrd. As i recall d 1st time i knew and met her was in Juice Anniversary event last few months. Well, she is great too in terms of dancing and singing. In middle of her performances, there are other performance too.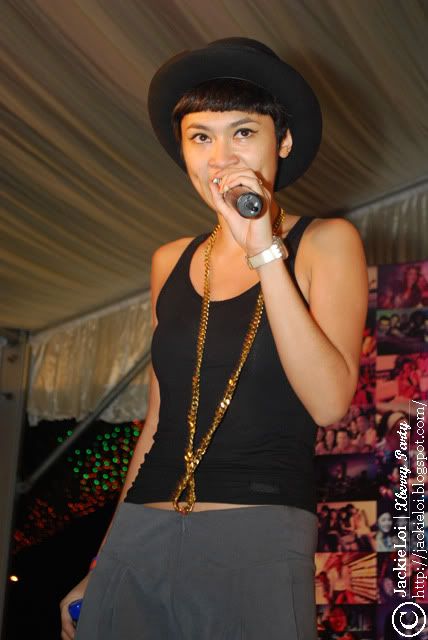 * Arabyrd *
* Other performance *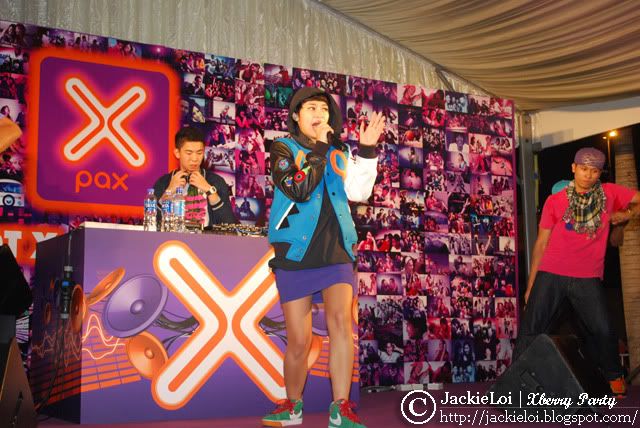 * Arabyrd in difference outfit *


After that, DJ Lapsap (WARNING, Not Garbage) appeared and spin his music all around the night. Seriously his music was rocks throughout the whole night.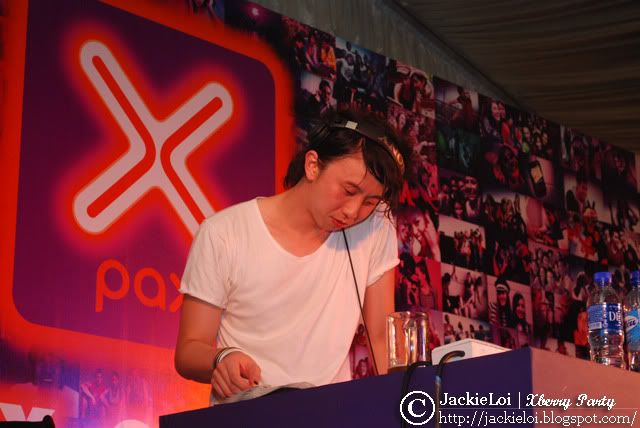 * DJ Lapsap *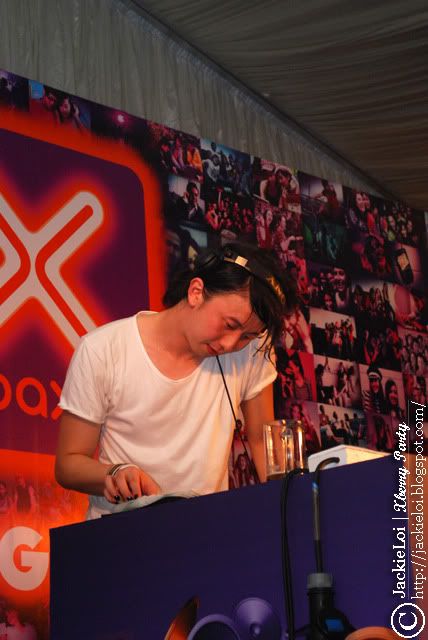 * Spin spin! Rock Rock! *


Before the event came to the climax, there are 2nd lucky draw and this time there's a guy who won himself 2 Blackberry Curve 8520. Such as lucky winner!! I am so jealous of him =(..but anyway, he paid a great amount to got the another 2 free phone. FYI, he bought 9 Blackberry on that day itself to his employees.


* I am jealous of this uncle... *


So, here come a question across my mind. Why do i envy and jealous of people having a XPAX Blackberry Curve 8520? Why do i need it in my life? SIMPLE! Because the XPAX Blackberry Curve 8520 GOT MY NAME, alphabet J for Jackie on the keypad!!!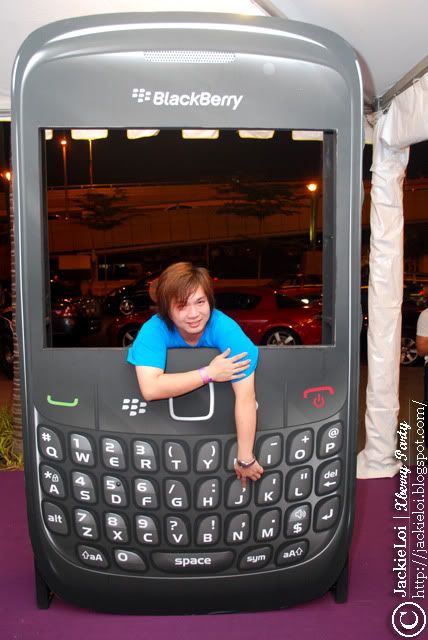 * J ROCKSSSS! HAhahaha *


ok just jk, hahaha..the main reason was because of COMMUNICATION! It is one of the importance things in our life nowadays and how big the role it is in our life. If not why our mobile phone today received such a great revolution compare to last time? Event my sister who just 15 already started to learn how to use computer since 2 years ago to stay connect with her friends and others relative of mine at overseas.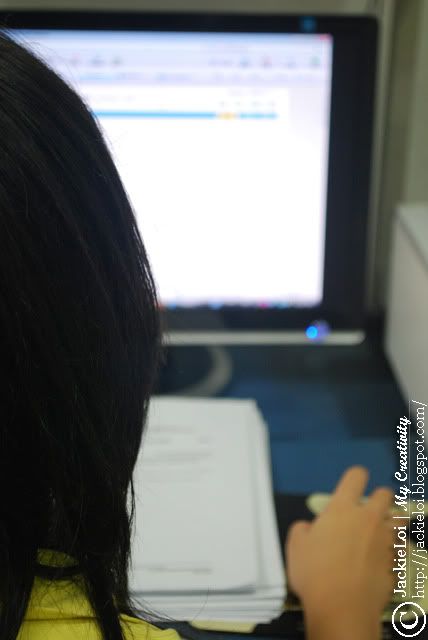 * My sister using computer *


I got a phone which is Nokia L'Armor series (forgot d model num) which i bought it for 2nd hand last time. Practically, i used the phone in order to stay connect with the 1 i love. Yes u got it who is her =). However, i been cheated when i bought this phone. The keypad 4, which is also know as GHI was very hard to press. i need use full strength to press it. So it gave me hard time alwiz whenever i SMSed and Called my dear..=(


* My Nokia L'Armor with my gf pics on the wallpaper *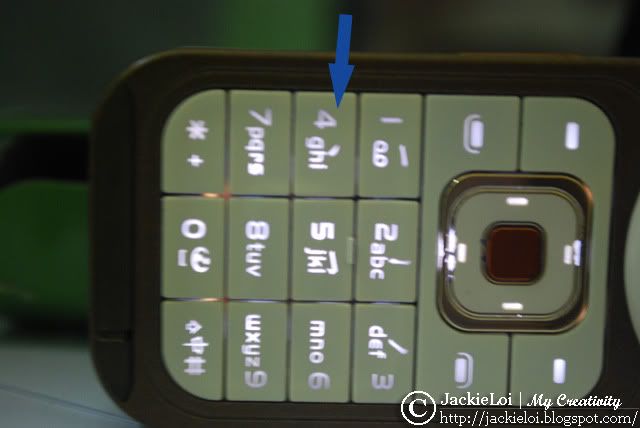 * The GHI, 4 keypad got prob =( *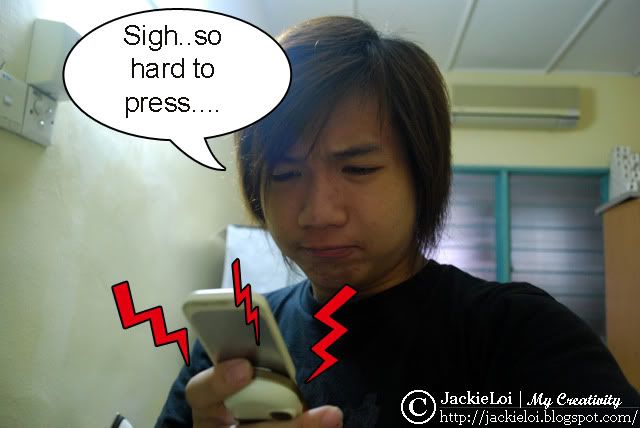 * I hate pressing tat keypad... *


Plus, the current phone i having now no 3G and Wifi. I cant on9 anywhere i like. I know i can on9 if i m bringing a laptop but u cant expect me to having it on me 24 hours. Imagine a big giant thick like bloody hell devices was stick on ur hand 24 hours..convenience? no right? So obvious wif XPAX Blackberry Curve 8520 which as slim as 13.9mm could easily carried in my palm and pocket. In addition i can on9 everywhere (with BlackBerry Internet Service or Wifi) i like and i able to stay contact with my friends. I can access to Twitter, Facebook, Google and even Nuffnang web in order to update myself with the latest info or news!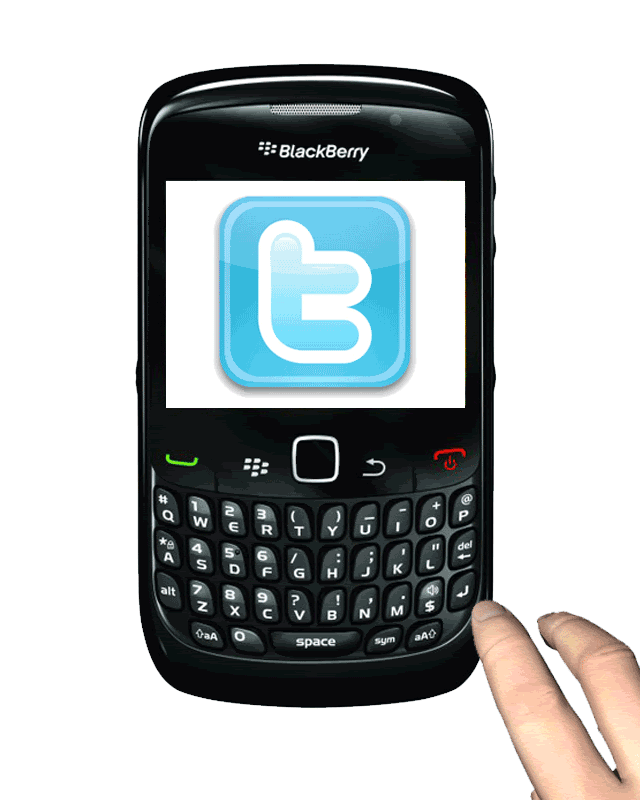 * I can browse any kind of networking social web! *


In addition, Blackberry Curve 8520 supported memory up to 16GB! Thats damn huge for me! I can store alot of song and pic in the phone. I can even store my love pic and make it as the phone wallpaper. Not to mention pics wif friends during the Xberry Party.


* My angle in d wallpaper or theme *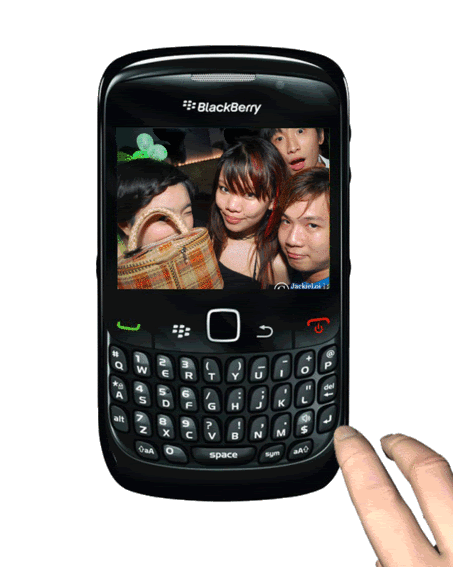 * Store my valuable photo in d phone *


Not to forget, XPAX was offering a best deal to us as low as RM1 per day (Blackberry social package) for UNLIMITED access to social application such as facebook, google and instant messenger such as yahoo messenger, msn messenger as more! Blackberry Advance (2.5G) package offer the rate as low as RM2.50 per day. For more detail click here.

With all the functions and packages offer by XPAX, who could resist themself to own this phone? Not me! I WANT THIS PHONE SO BADLY =(
Hope i am given a chance to have this phone to replace my current Nokia phone =)