* The stage *

I atteneded All American Rejects, or known as AAR in short form Autograph session last sat at Pavillion. Yupz, it was on d same day their concert itself. Since I got their album for free from Digi Music Launch last time, i might as well went there and get their free autograph =P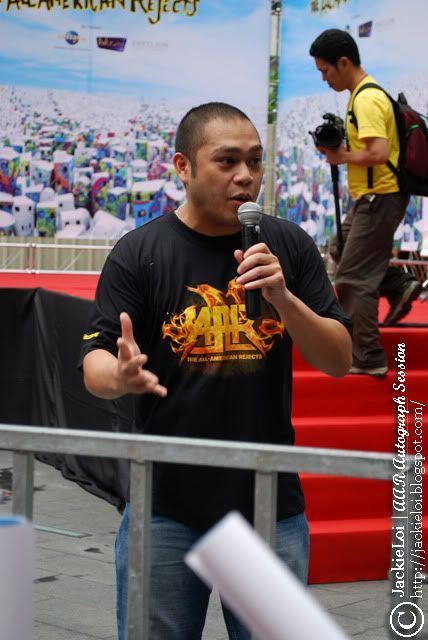 * Emcee of the day. Forgot his name but he is 1 of d DJ from Hitz.fm *


I reached there around 10.30am and already alot ppl queued up for it. Guess there are reli some crazy fans camp there since 6am..LOL WTF..met up wif Kristine, Flora & Amanda there. Later joined up by Jeremy & Bryan but they din queue for autograph.


They reach there around 1115am. Alot fans started to shout as crazy as they can especially on Tyson.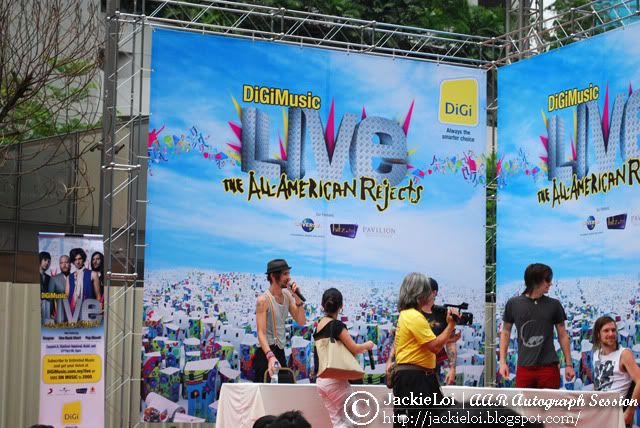 * when they reached... *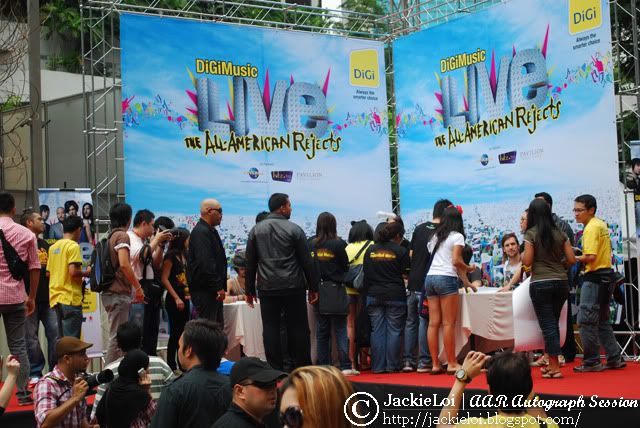 * The long queue... *


No camera is allowed when we on d stage..Thus i only able to get 1 nice stalk shoot from there..sigh...wtf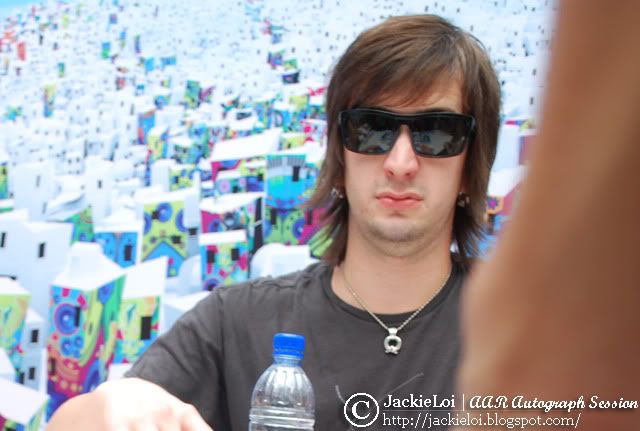 * Nick Wheeler *


oh well, be happy. At least i got their signature!! and Tyson smile wif me..WTF..ok i m not gay -_-...LOL


* show offing..XD *


The autograph session end around 12.30pm...the moment the walk out from the stage to their car, i got the nice spot for myself to photoshooting..however KNSMCBTNS got 1 fatty malay auntie pushed me and i been sent all d way to d back..T___T..DAMN GIRL!!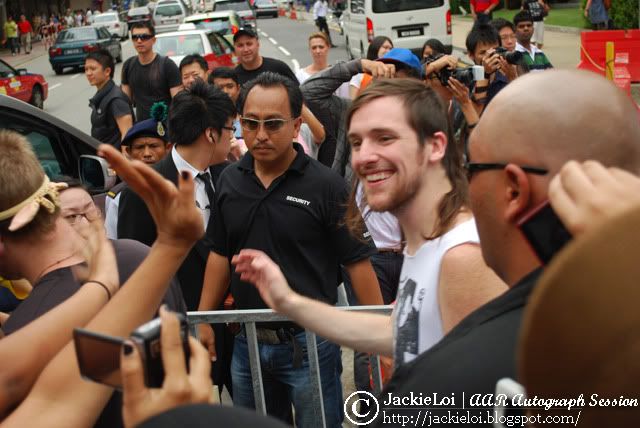 * Mike Kennerty *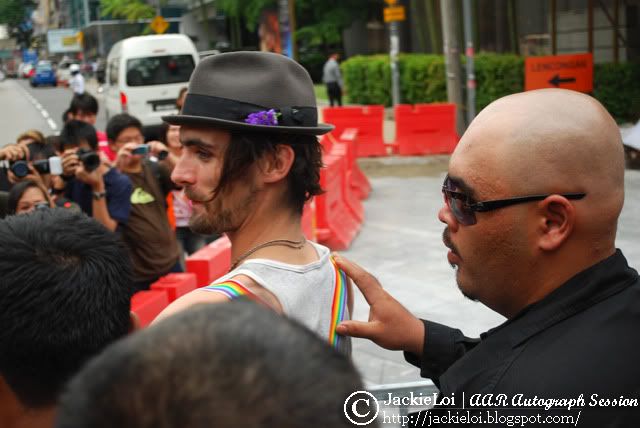 * Tyson Ritter *


As soon as the autograph session end, i went to Low Yat to find Yen for lunch together. She brought me to eat at 1 of d mamak stall nearby. I ordered Mee Rojak..been a year since i ate it. Kinda bring back memory when i work at Phileo Damansara where i alwiz ate this for dinner..LOL WTF


* Mee Rojak *


Oh well, random Question. Can i sell the CD cover at Ebay? how much will it worth? XP..wtf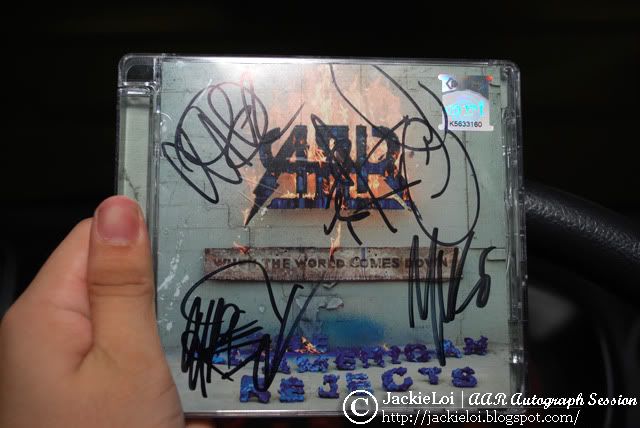 * With AAR Signature *