The All American Rejects concert was on the same day as the
autograph session
! It was held by Digi in conjunction of their
Digi Music
. It was held in Bukit Jalil together with 3 special performances bands, Disagree, One Buck Short & Pop Shuvit.
* My VIP Pass *

Thanks to Flora, my normal pass upgrade to VIP pass. Though i dun reli go to VIP area anyway coz i wanna go in front to shoot pics. I was separated with others friend. So ended up only TianChad, Jacq & Amanda wif me.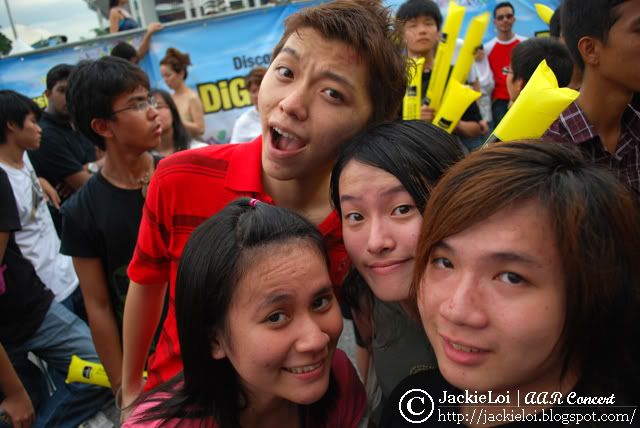 * Camwhore *


Some random shoot before the concert started..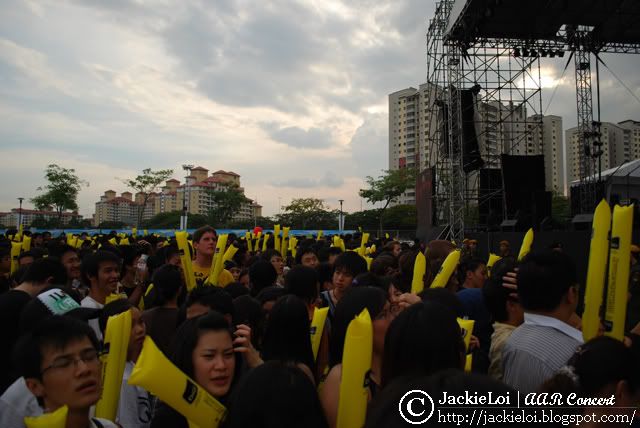 * Everyone waitng for the performance to start *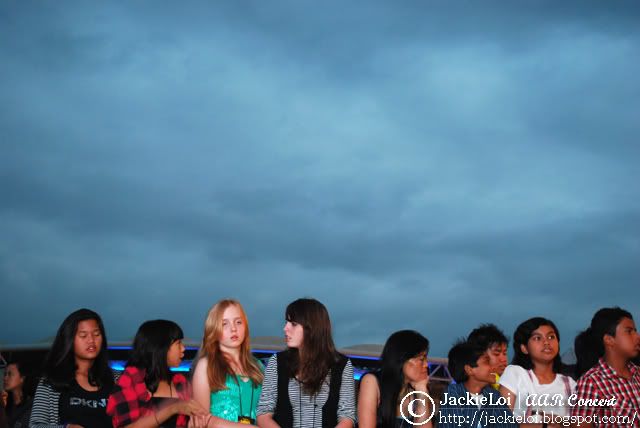 * I dunno how to describe this pic but i love it..WTF *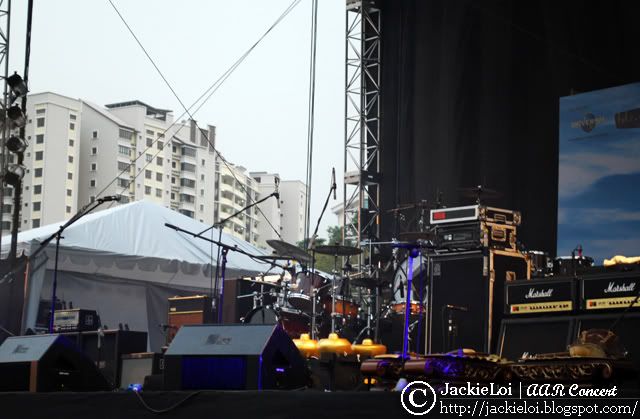 * All the drum, mic stand, amplifier & etc on the stage *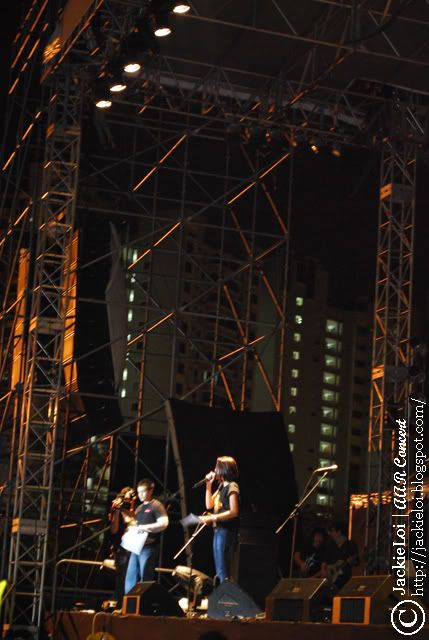 * Emcee of the concert *


And here pics from each bands. I din reli shoot much coz i wanna enjoy AAR concert to the max.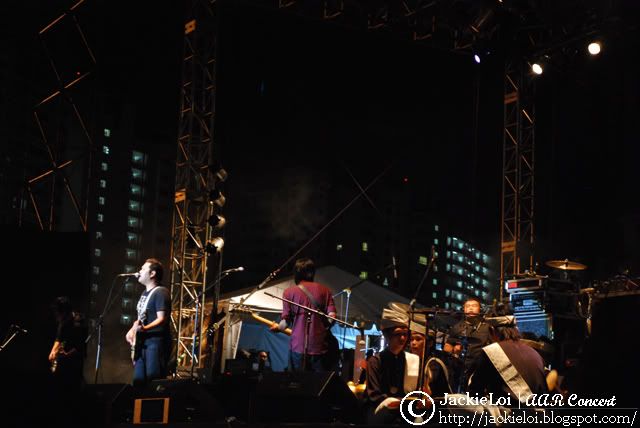 * Disagree *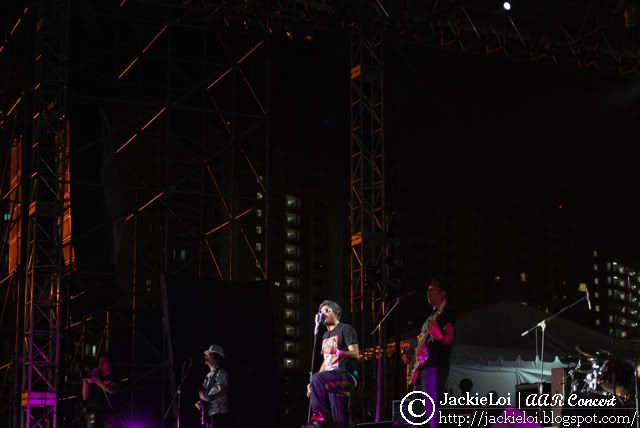 * Pop Shuvit *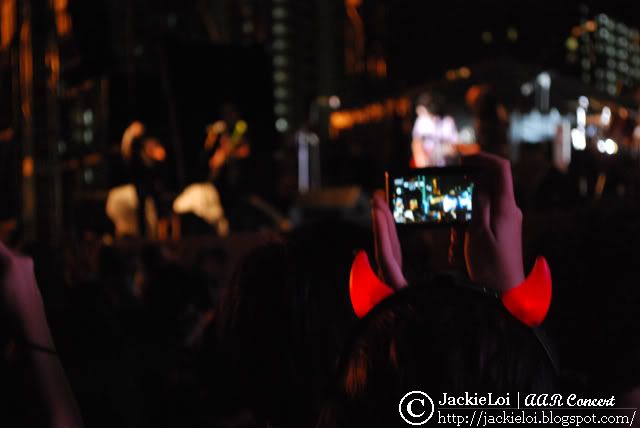 * Pure heart fans? haha *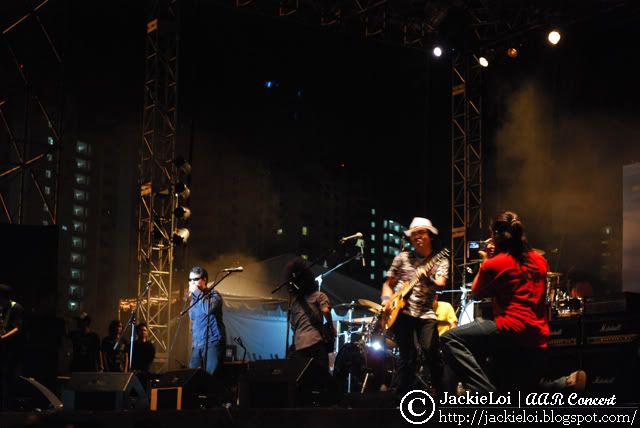 * One Buck Short *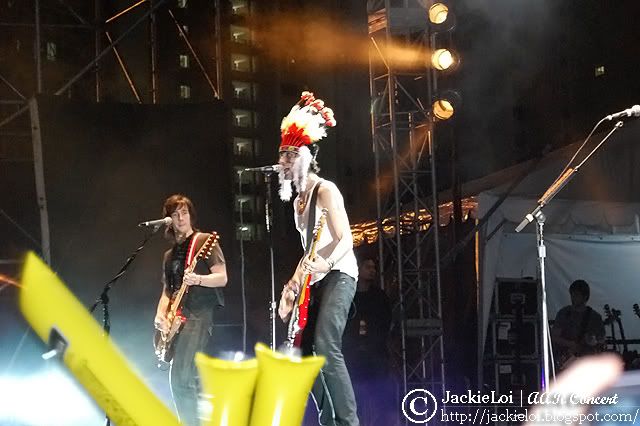 * And finally, All American Rejects *


Overall AAR concerts was rocks! Especially Tyson was great entertainer though i found d way he talk kinda irritated. The songs that performed by them include I Wanna, Fallin' Apart, Damn Girl, Mona Lisa, Real World, The Winds Blow, Move Along & of coz, their best hits song, Give You Hell where totally rocks the stage together with all audience. I am satisfy and no regret for attending this concert!


Though i said no regret, however there are certain dissatisfaction from me about the concert. AAR performances was rocks but the concert managing wasn't well managed. First as a VIP pass owner i doesn't get special privilege. The security expected me to queue all d way back where the queue started from Kafeteria shop until Public Entrance. It mean i need queue wif those normal passes ppl..so why i m VIP? Very Idiot Person? WTF..When i m queuing to enter the Public Entrance, all the barbarian (ppl who at my back) keep pushing as in the fighting to get in first. Come on la! WTF R U RUSHING!? AS IF GOT GOLD TAKE LIKE THAT..damn uneducated and uncivilized. And i guess i damn hate underage childish kid who stand in front me..no offense..they dun behave well..LOL


Oh well, is time to get zoom lens..is tamron 70-300mm, f4 lens good?