Continued from Penang Trips Day 1 - The Lost World! of Tambun-LAH!
After having fun at The Lost World of Tambun, we went to our original destination, Penang. We check in our apartment, Vistana as soon as we reached there.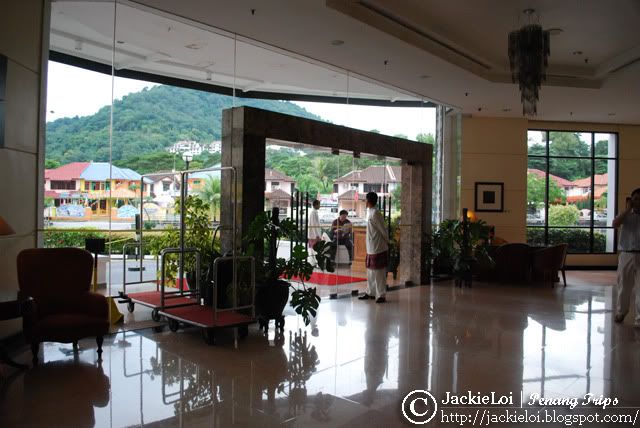 * The hotel entrance *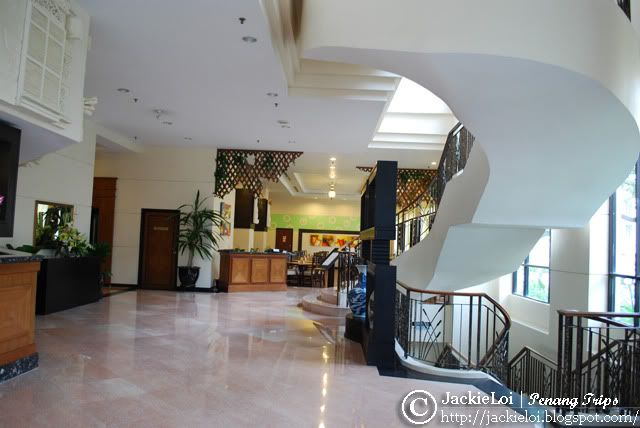 * The lobby *
* All the dead fish... *


The apartment we rent was contained 2 master room, 1 normal room, a living room, kitchen & as well a dinner table. I am satisfy wif it coz it was so darn nice! And of coz, I m staying in 1 of the master room, together wif Frank & Hsienhooi..LOL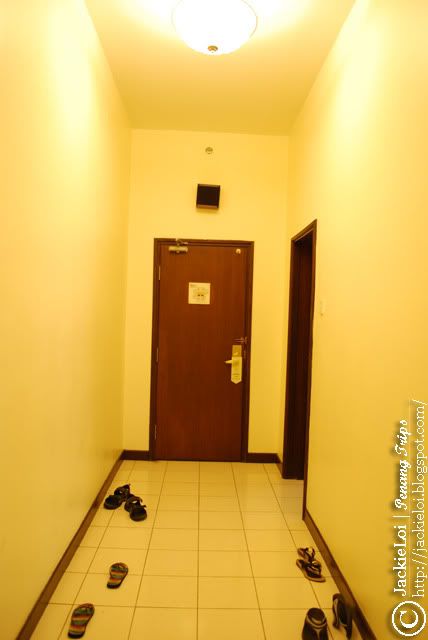 * Main entrance *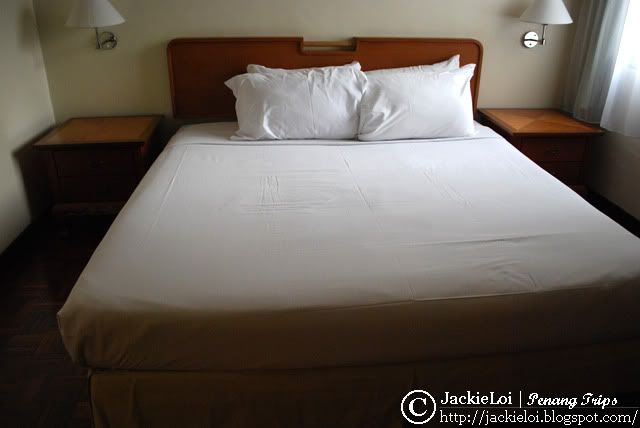 * my bed *
* Living room *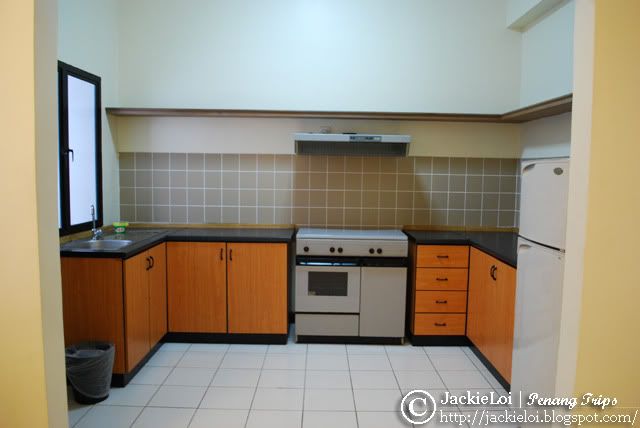 * Kitchen *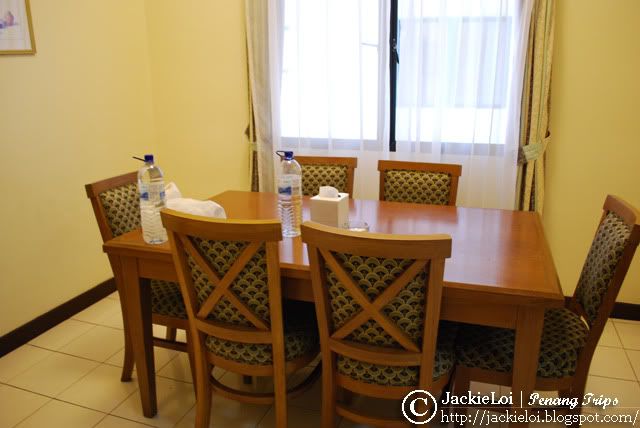 * Dining table *


We went to bath and change ourself for our next destination, Tao restaurant! It was a buffet Japanese style restaurant that cost Rm50++ per person and I dare to say it gonna worth your single cent! Usually we need to fight for the food when come to buffet style. However in Tao, what u can do just grab the menu, then use ur beautiful yet attractive finger to point out the food u wan from the menu and order from there! As much as u wan of coz since is buffet style! Oh but there are time limit to sit there which is 2 hours.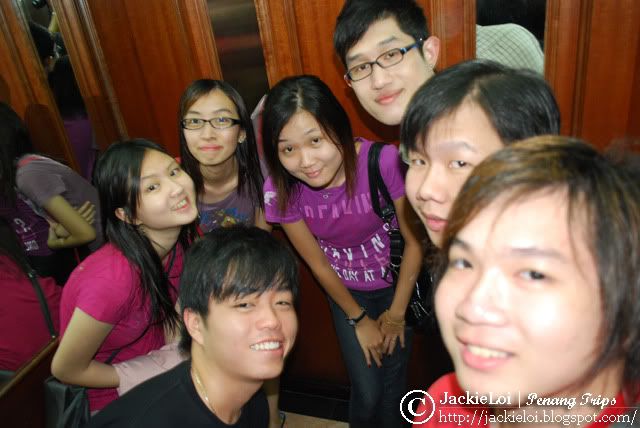 * Camwhore inside evalator before went to Tao *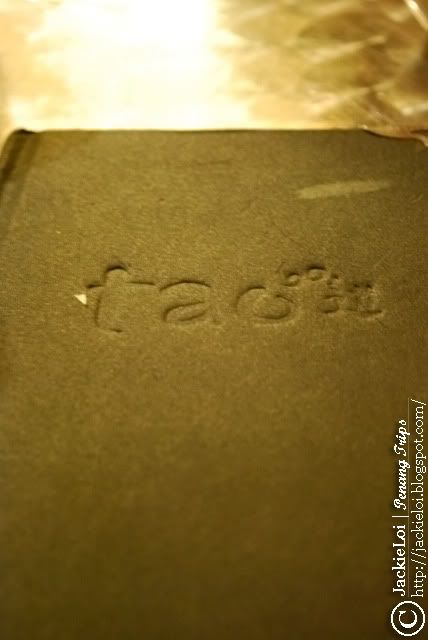 * Tao *
* And this sakai wanna promote Tao *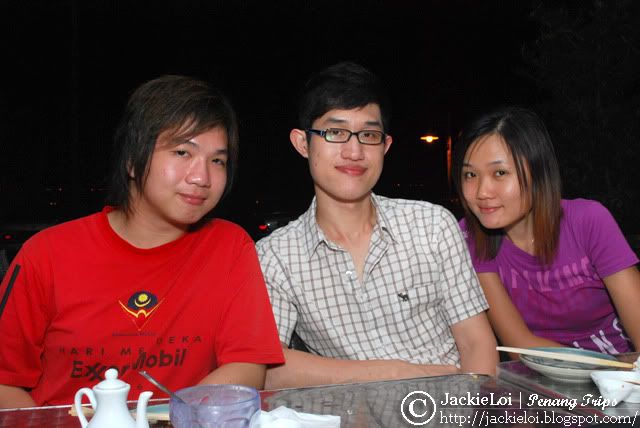 * from left : Me, Wailoon & Andrienne *



And here are the partial of foods that we ordered...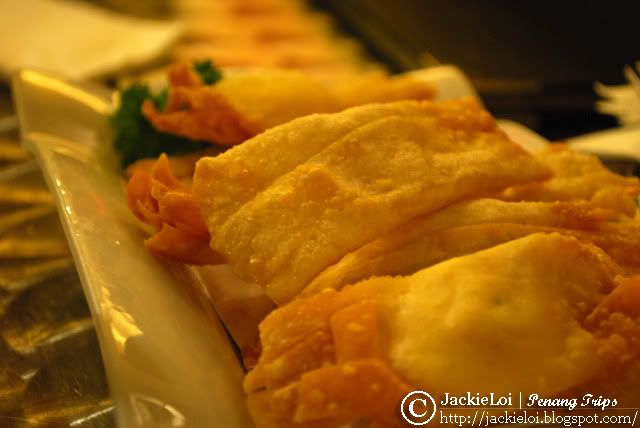 * C
rispy Crab Meat with Cheezy fill..damn chun wei! *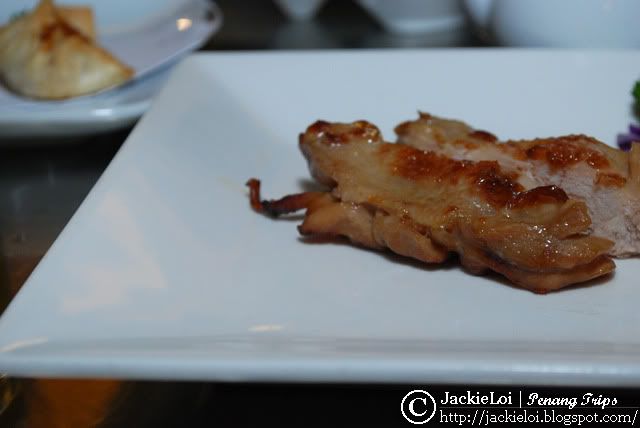 * Grilled Chicken *
* Slices Abalone..damn chun also! *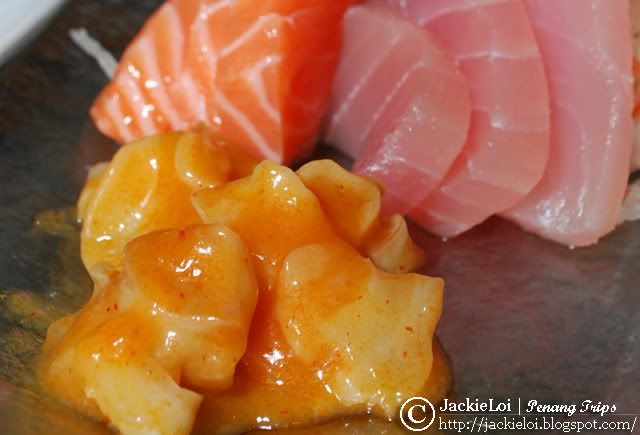 * Sashimi set *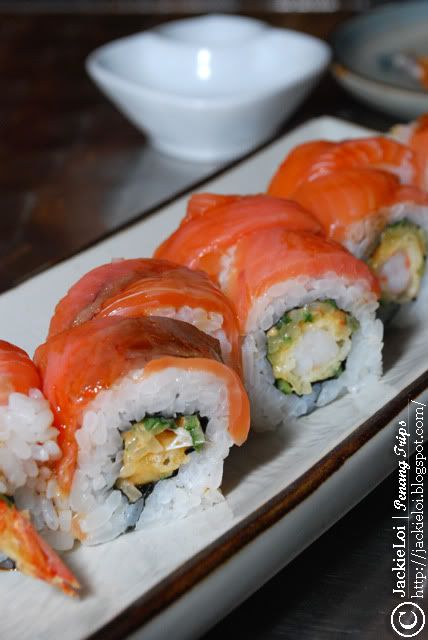 * Sushi Roll *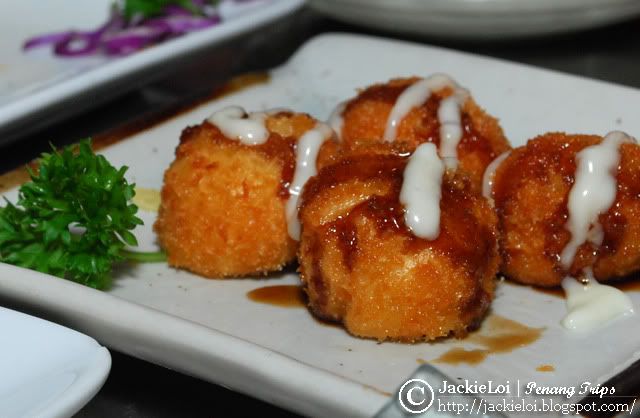 * Tokayaki Ball *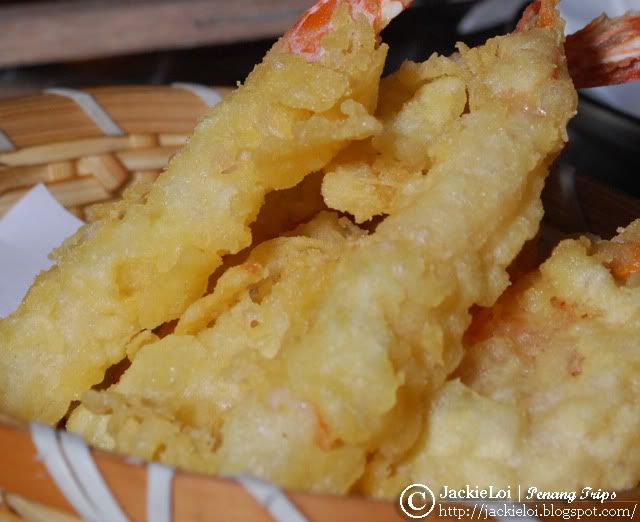 * Tempura *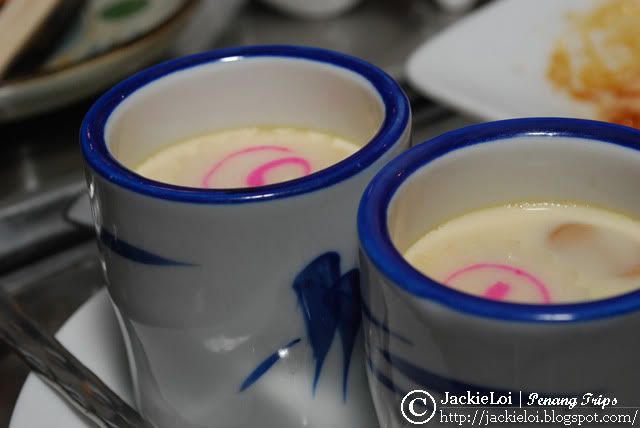 * Steamed Egg *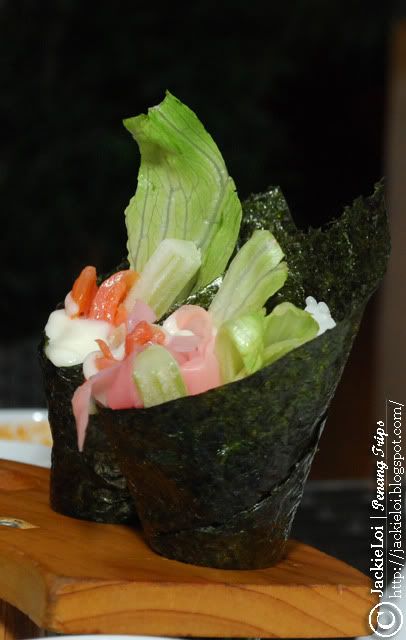 * Salmon California Roll *
* Dory Fish *
* Shoulder Lamb Steak...damn chun also! *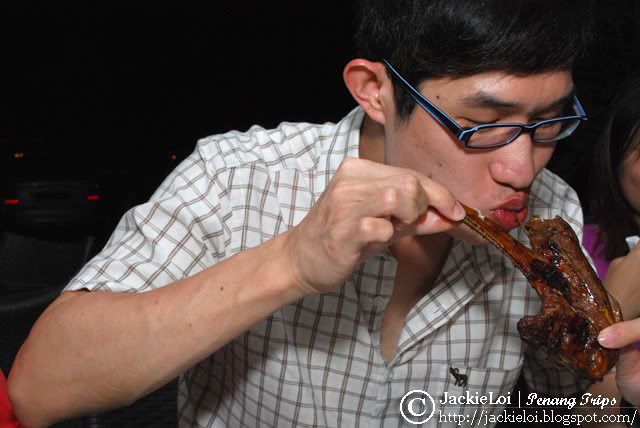 * See! until wailoon need use hand to eat to taste the chun-ness *
* somebody favourite, Scallop! abit spicy *
* Squid! i love this so much too *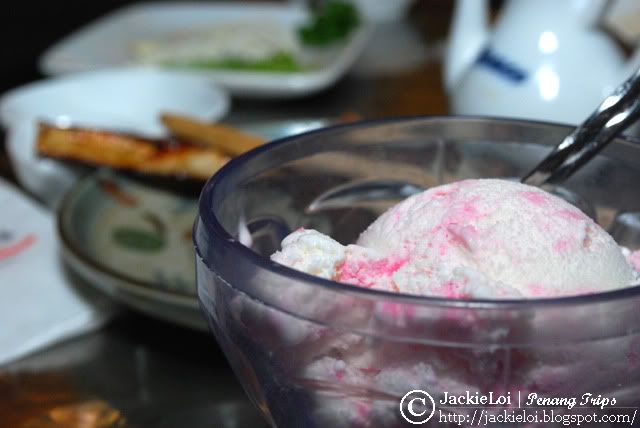 * finally, desert! Raspberry Ice Cream *


Finally, need thanks to Warren, HsienHooi friend from Penang that guide us to Tao. 3 of us (me, Wailoon & Andreinne) almost get lost to autocity -__-..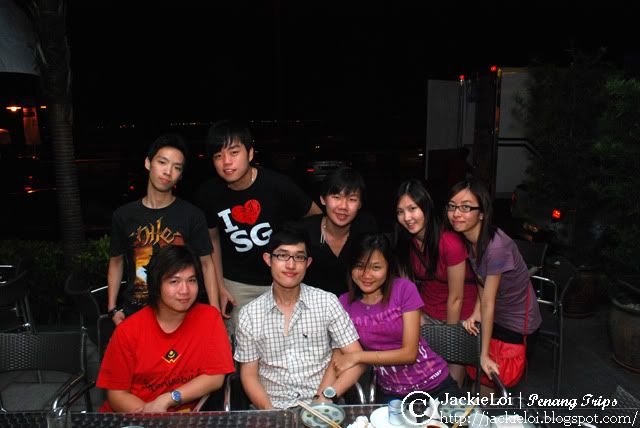 * Group pic. From the left standing is Warren =D *


After the satisfying dinner, we went to Tesco Penang for some shopping for the next day BBQ. When reach hotel, everyone was so darn tired and went to bed early. Well of coz, we eat & play too hard..Thats my journey on day 1 for this penang trips. It was fun & I gain some unforgettable experiences such as "diu"& "Scallop" incident..hahaha..Oh well, just for me & my gang know what tat mean =P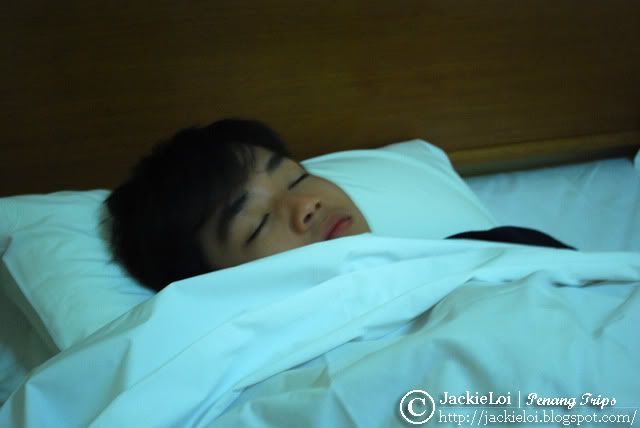 * Good night..ZZzzzZzz... *
To be continued on day 2....