After making the skeleton for d model, is time to play wif d clay. I simply stuff d clay together in d skeleton. At least i m trying to get the basic shape of my character.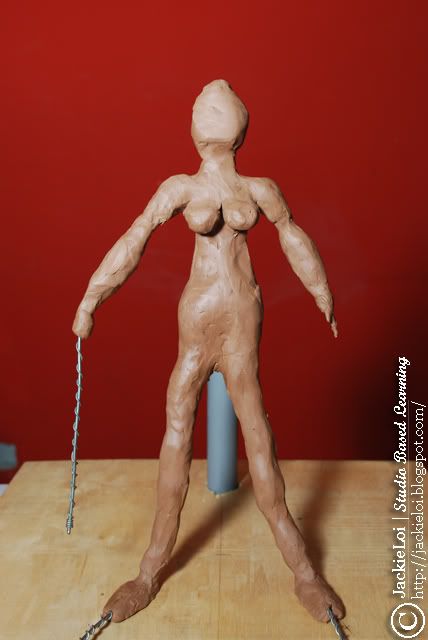 * Basic shape *

Ok i know it look sucks. The breast doesnt looks like a breast. The waist got the horrible shape..but trust me! from this point u gotta slowly add n drop d amount clay. Treat those clay as human flesh, then u'll know how many amount u suppose to apply on d specific area =)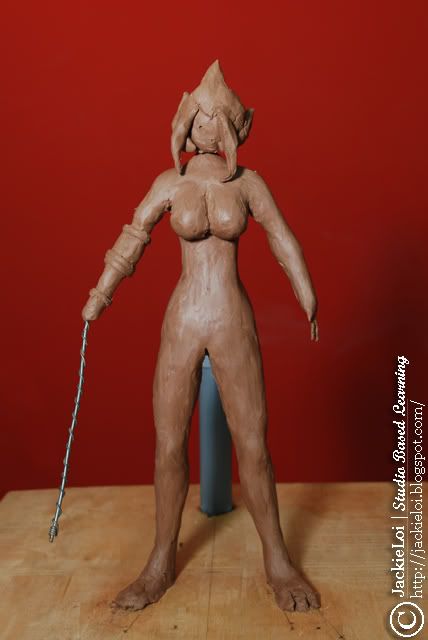 * Ignore d head..haha *


*jeng jeng jeng* here the approximate correct shape & proportion for human body (pic above). For me, the toughness part to shape is d leg and the hand due to d muscle (see pic below).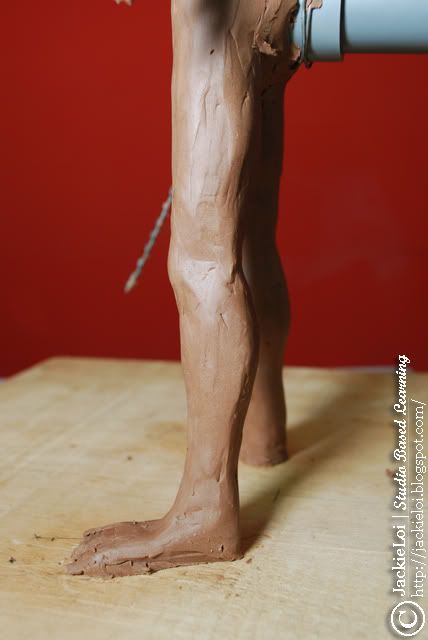 * The leg muscle *


Well after done wif d proportion and shape, time to detailed the model. I add the armors on my character adi except d swords..n my model head wasn't complete detail enough.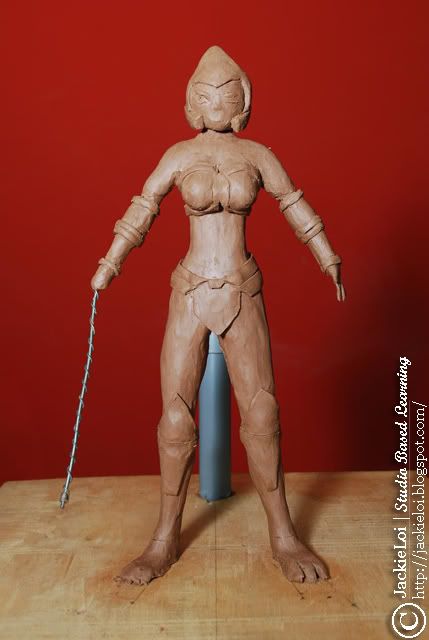 * My model - Role : General *


And i would love to share some of my coursemate model as well =)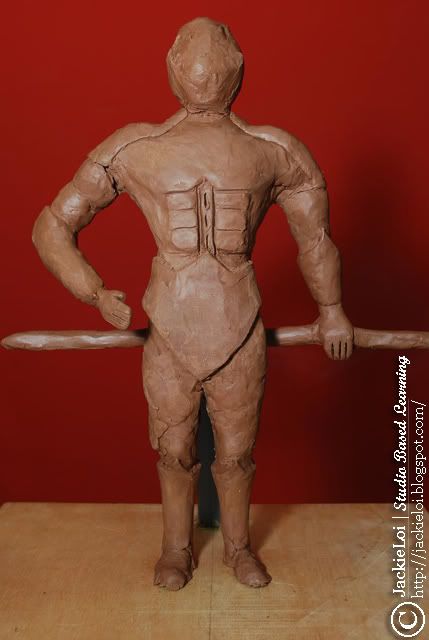 * Gabriel Model - Role : King *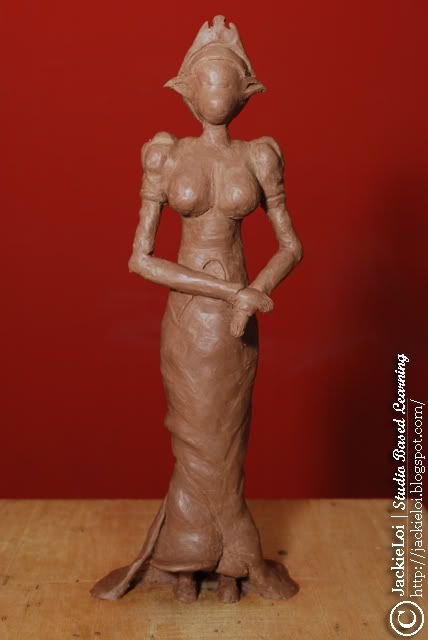 * WeiHong Model - Role : Queen *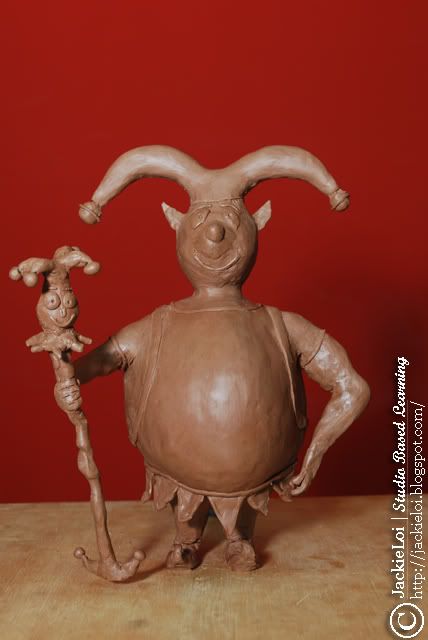 * Usaid Model - Role : Jester *