Finally, one of my youngest friend, KeanYuu turn up to 21st! Well, Basically he is 21 years old, however attitude like 13 years old and physically like 28 years old...LOL~In other word he doesnt change at all. Still the same of himself who love to "blow water".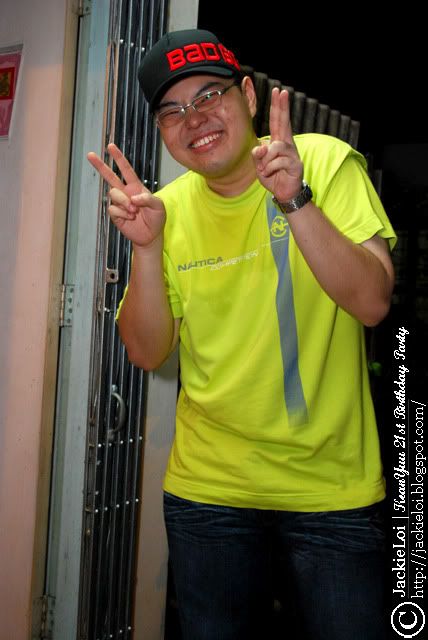 * The birthday boy *

I expecting more ppl from SHS to attend but ended up only all d girl..and joe as well who came late. I met wif Patricia as well, sister of Danny who was one of my se-se-senior back to SHS last time. Yes she is well known in my high school last time but i just knew her by d name.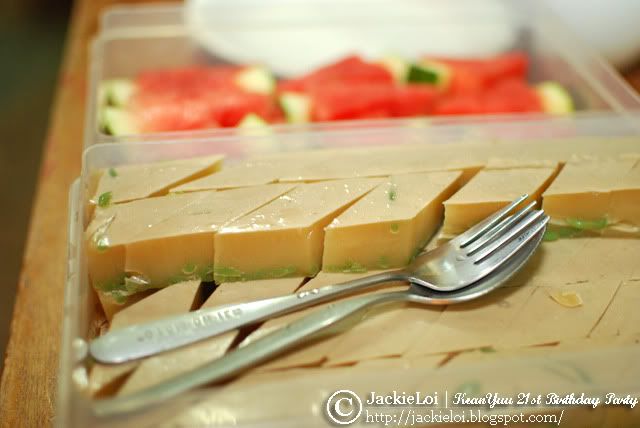 * jelly *
* Mee *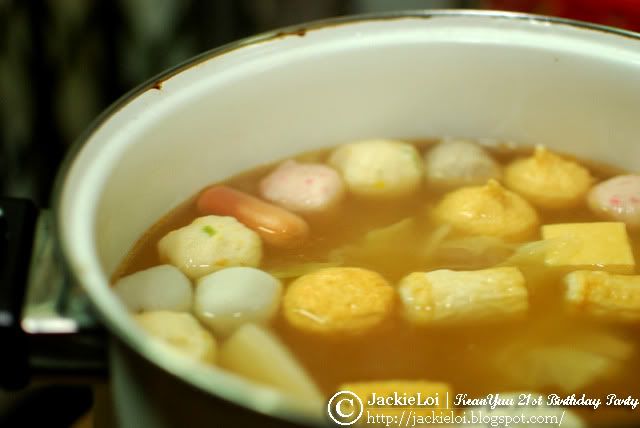 * Steamboat *


Around 10pm, a Secret Resipe cake is presented to the birthday boy and as usualy procedure, a birthday song and birthday wish. Too bad this lucky dude din kena smash face on the cake..ciz!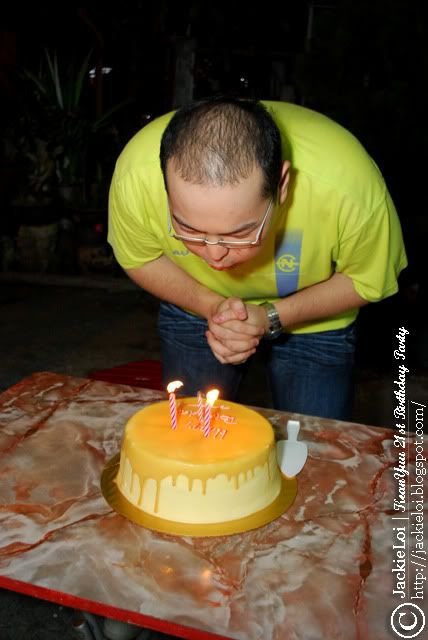 * Blowing...~~~~ *


Abit disappointed with the attendance of SHS friends, WHERE D HELL DID ALL D MALE DIEEEEEEE!!!???? but i still enjoying myself that night with the chit chatting session.


* With his unimate *
* and with us *