Deja Vuuuuuuuu!! Early of this year my
Baby Vivi was banged by my dad
and send to shop to repair. End of this year, which is today is my turn who cause her banged on a car T___T...Seriously it was my first time on accident! I SWEAR TO GOD!!!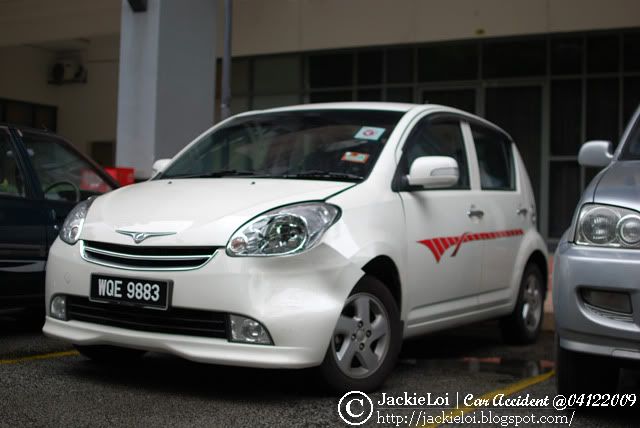 * she 毁容 again.. *

I was on middle running some errand and dunno which roundabout, i accidentally banged a dude who driving a Waja. I saw that dude was moving away from me so i dun reli bother to look on front coz i m pretty sure there is no more car. Thus i turn my head on right side to check is there any incoming car so that i can enter the roundabout. Unfortunately that Waja dude suddenly break in the middle of road while my face was still stick on the right side.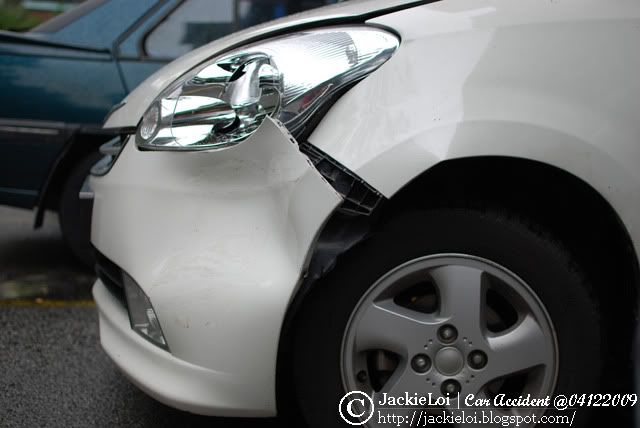 * The left hand side front door kenot open due to the metal stuck inside..T__T *


So, the most EPIC moment in this world happened. my Baby Vivi kissed tat dude back side...GODDAMNIT!!!! She was seriously injured while the Waja dude back side just swallow abit...I have no idea why he run away and din ask me to stay back for a discussion about d accident..OMFG..i hope he wun go and report police -_-...damn...!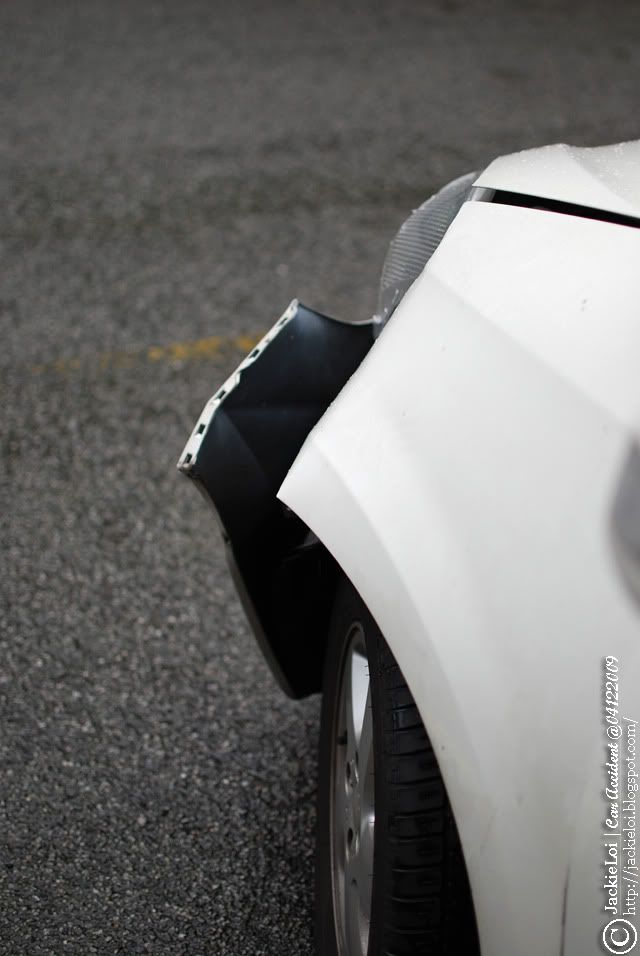 * The bumper... *


And now again, my Baby Vivi need send to hospital for medication treatment...Hallelujah....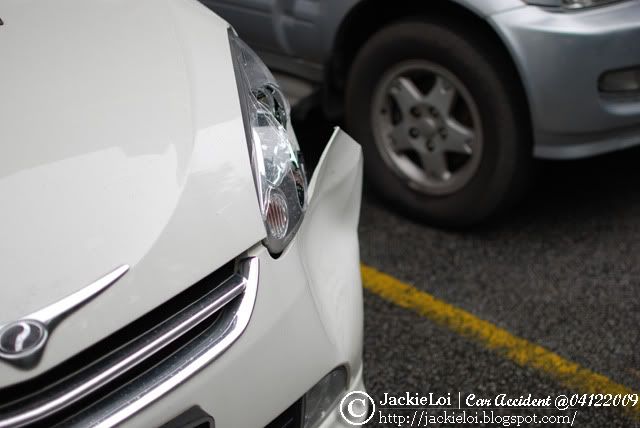 * She having a horn now..LOL *


i am so goddamn heart break again T_____T