Date : 22th Dec 09 (Tues)
Time : 9.00pm
Venue : TGV One Utama

Coutesy to Nuffnang & Jacq for the invitation, i am given chance to watch Sherlock Holmes movie! To be honest i am fans of detective series. But shame to say i never read any novel from Sir Conan Doyle, arthur for Detective Sherlock Holmes. I always watch detective series from TV or mayb comic, Detective Conan.


* The last screening for Nuffnang for this year *


Reach 1U around 7.30pm and meet up with friends for dinner. We went for Charm cafe for dinner, my 2nd time being there. I ordered Pineapple Fried Rice. Taste not bad but in setapak i can get cheaper price for it =P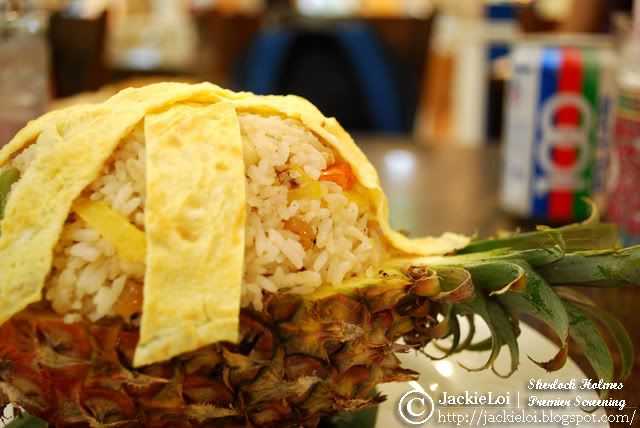 * Pineapple Fried Rice *


As usual, here is the summary of the movie :


After finally catching serial killer and occult "sorcerer" Lord Blackwood, legendary sleuth Sherlock Holmes and his assistant Dr. Watson can close yet another successful case. But when Blackwood mysteriously returns from the grave and resumes his killing spree, Holmes must take up the hunt once again. Contending with his partner's new fiancée and the dimwitted head of Scotland Yard, the dauntless detective must unravel the clues that will lead him into a twisted web of murder, deceit, and black magic - and the deadly embrace of temptress Irene Adler.


This movie is awesome! As portraiture in novel, Sherlock Holmes is really smart. In addition he is reli good in martial art (i just get to know he knew martial art after watch d movie..wtf) too. This movie cracked alot of comedy as well where entertained us all d time. However things i dislike here is when he explain his deduction of the case he talk wayyyyy too fastttttt! though i understand and know how it happen, but my brain seriously kenot catch his word. Oh well, whatever the movie is still great. I am hopping for part 2 where he gonna face his archenemy, Professor Moriarty who known as the "Napoleon of Crime".


* Beware of Holmes body! *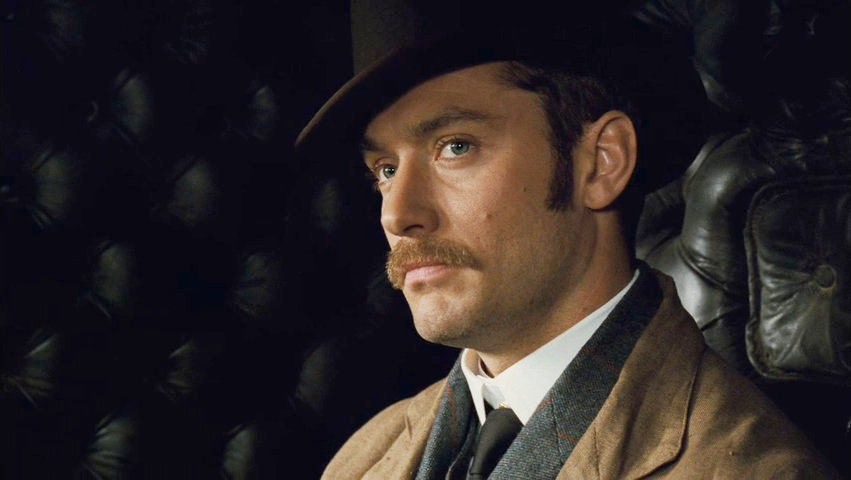 * John Watson! *
* and he got naked... *


Go kick ur butt to cinema if u r fans of Sherlock Holmes =D