I went to the launching of
The Bible of Numbers
last sat, organized by VISIBER SDN BHD. This event was held in Royale Chulan Hotel on 5th Dec, 7pm. Chris invited me to this event!
* When Chris in B&W..ok i am too free to photoshop this... *
* Chew, Me, Chris & Jess *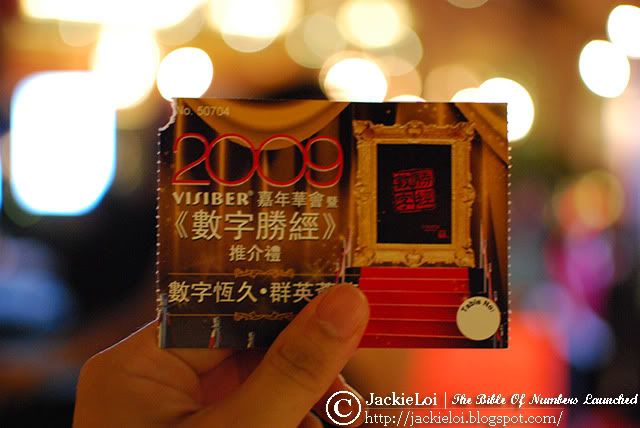 * The ticket entrance *
* Interview with the two founder & co-founder of VISIBER *
What is "
The Bible of Numbers
"? Well, It's probably something I can't really explain. Why don't visit their
web
for the detail? =)
* That's the Bible of Numbers. It comes with 2 languages - Chinese & English *
Damn ganjeong as I was sitting in the same table with media people. I was invited as a blogger for the night!

* Media table *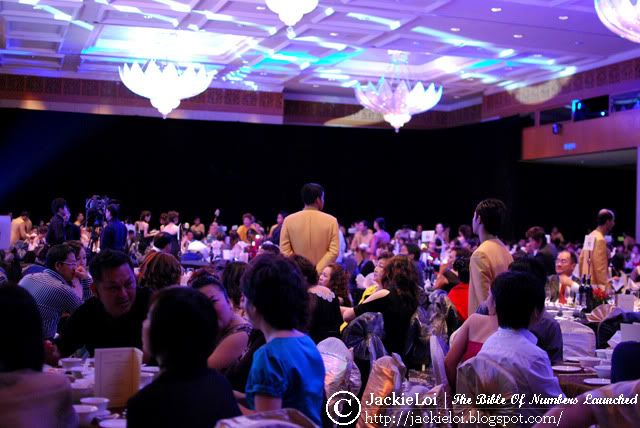 * The hall *
The emcees for the night were Lynn & Janson. The opening ceremony began with the speech given by Dato' Patrick Tan (the founder of VISIBER SDN BHD), Dato' David Hew (Co-Founder for VISIBER SDN BHD) and our Health Minister Datuk Seri Liow Tiong Lai.

* Lynn & Janson *
* From left : Dato David Hew, Dato Patrick Tan & Datuk Seri Liow *
* The opening ceremony *
* 3 of them holding the books with two different languages *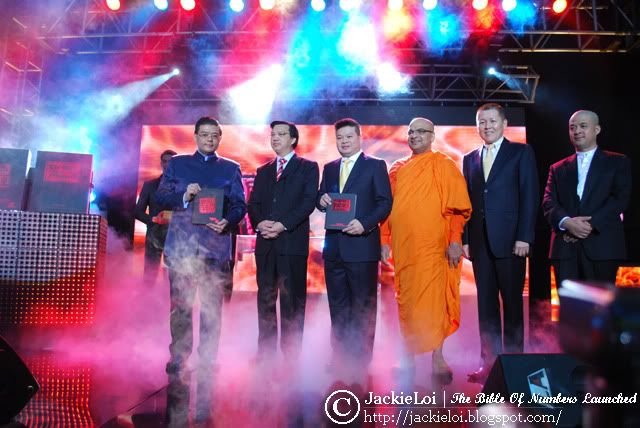 * Group pic *
*A cool painting with numbers attach on it *
* Dinner started off with the waiters presenting the books *
We were served with a large variety of chinese dishes and they were delicious! Unfortunately, i've only managed to shoot a few photos of the dishes.

* Some dim sum like dishes *
* Shark Fin soup *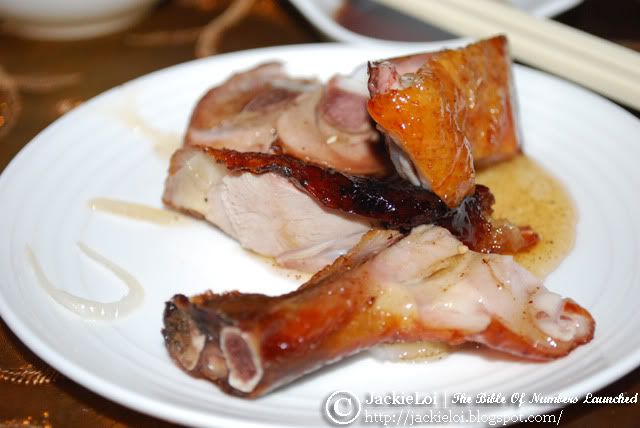 * Roasted Duck *
* Fish *
If you think this is just a normal launching ceremony or event, then you are so so wrong! The organizers prepared tons of performances such as dancing, fashion show, jewelry show, singing and etc to entertain the audiences.

* Chinese Opera alike *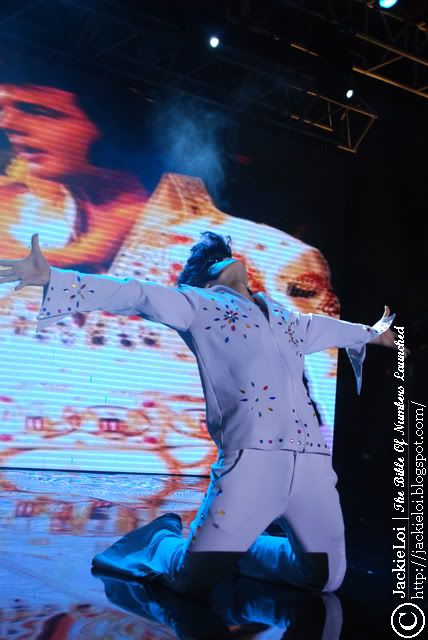 * MJ reincarnation? - Elvis Presley lah~!!*
* I love this the most! Classical 60~70th century music (Nan Heng Nan Dai song) *
* Woops! she is flying! *
* Some hip hop performances *
* Another hip hop dance *
* More people *
Next is a song performance by Renain from Hong Kong. She is also one of the Spokepersons for Coronar.

* Renain *
* Renain *
* The magic show *
5 cool afro hair style dudes dancing for the audiences wearing different colours that represent Earth, Metal, Water, Fire & Wood!

* Macho rite? hahah *
* Victory! *
Not to forget, some Visiber Jewelry products catwalked by some of the models!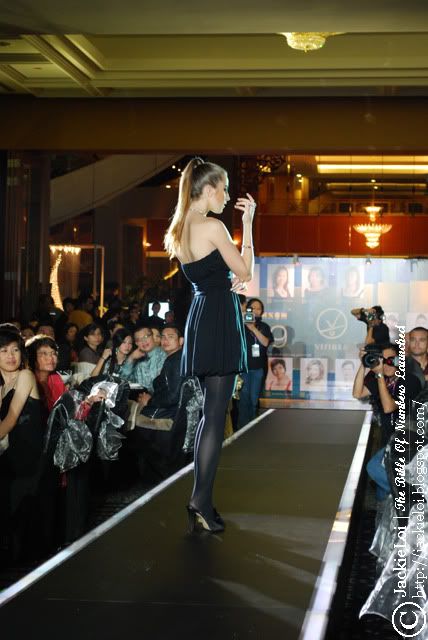 * #1 *
* #2 *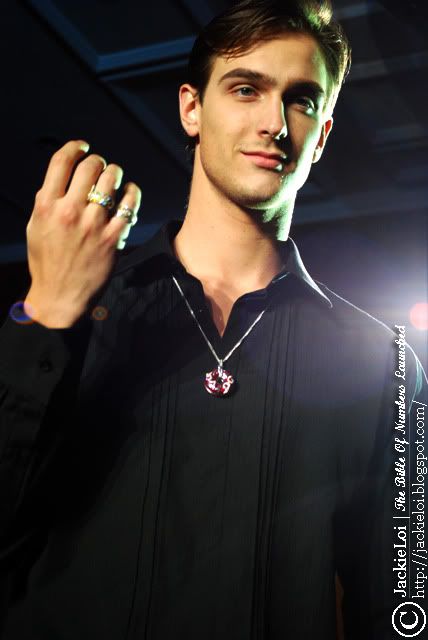 * #3 *
* #4 *
* #5 *
After that, we had a short session of visualization with Dato' Patrick. During this period, everyone was advised to turn their phone into & no photography was allowed.

After that, for the closing ceremony, all the people involved for the launching went up on stage to cheerios to the audiences

* Opening the champagne *
* YUMMMMMMMMMMMMMMMMMMMMMM SENGGGGGGGGGGGGGGGGGG! *
I gotta say it was a very successful event =D. Owh that
bible of Numbers
, i am really tempted to get 1 for myself...=X